TechMagic is among the TOP 15 companies that work with AWS

Content Marketing Manager at TechMagic. Mainly focused on content marketing, SEO optimization, and media relations.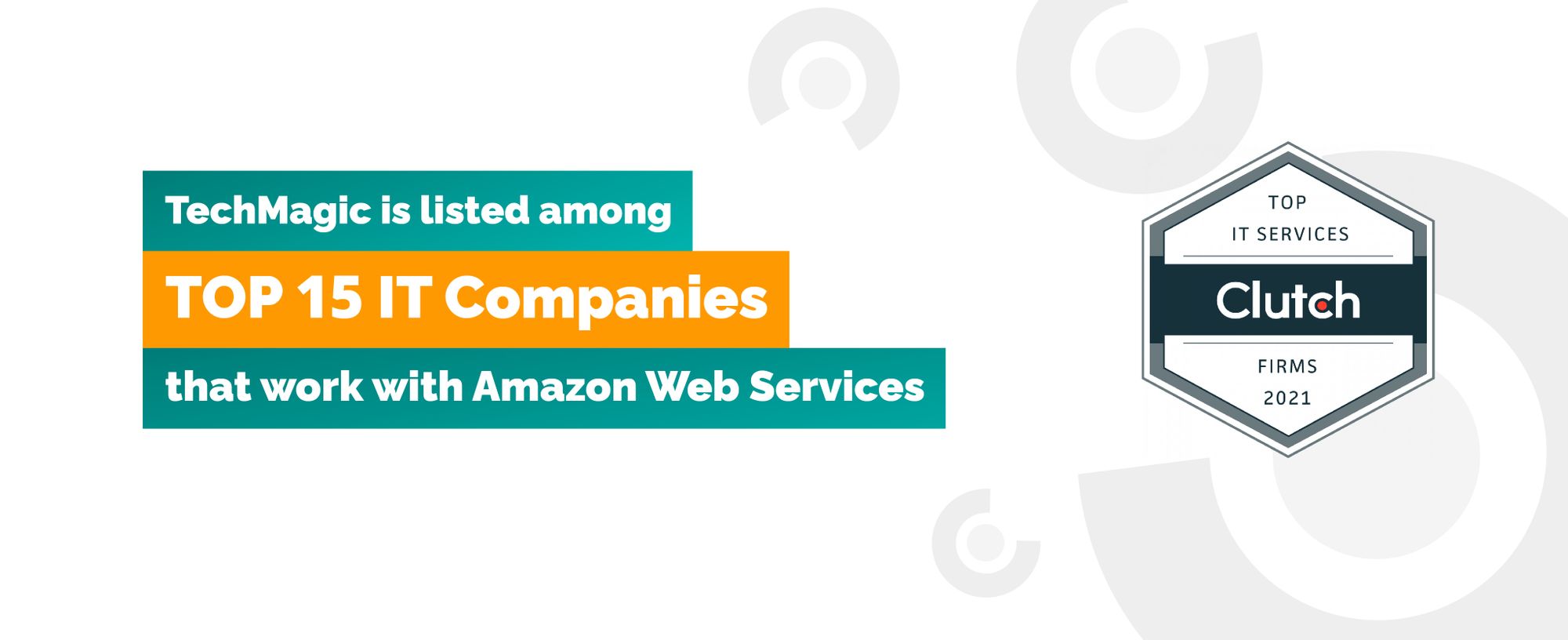 TechMagic is listed among the top AWS and Serverless app development companies in 2021.
There is nothing better than being recognised among top professionals! Recently, Clutch highlighted the top IT services providers among different categories for 2021. In the list, you can find the best vendors that are working with AWS, and we are among the top AWS migration consulting companies!
Serverless is a relatively new concept and cloud architectural model but it has been developing very quickly over the past 5 years. We at TechMagic specialize in Serverless, AWS migration consulting and JavaScript app development. Our dedicated team with narrow technology focus helped TechMagic become one of the top IT services providers for 2021 on Clutch, a B2B market research firm dedicated to helping buyers and sellers find the right services for their needs.
"Our team is so proud to receive this award, knowing that we've been considered with careful and elaborate curation alongside hundreds of our competitors on the platform. Thanks to Clutch and its rapidly growing user base, our partnership led us to achieve a 4.7-star rating!", - comments Oleg Dats, CEO of TechMagic.
If you are looking for a dedicated team that will help you to build fully-serverless or partially-serverless architecture for your product, visit our website to schedule an appointment today.
To learn more about TechMagic and our previous projects, read the reviews left by our clients on Clutch.
About Clutch
Clutch is the leading ratings and reviews platform for IT, marketing, and business service providers. Each month, over half a million buyers and sellers of services use the Clutch platform, and the user base is growing over 50% a year. Clutch has been recognized by Inc. Magazine as one of the 500 fastest-growing companies in the U.S. and has been listed as a top 50 startup by LinkedIn. Clutch carefully curates lists of the best agencies by industry and location, cutting through disorganized market research by collecting client feedback and analyzing industry data.