Apple Watch: user experience and development opportunities
At our last TechMagic TechTalk, an iOS Ninja and a big fan of Apple products, Alex Kunitsa disclosed lots of interesting things about Apple watch.
"The Apple Watch is an extraordinarily small and personal device. It is designed to participate in nearly every moment of your day, but almost never directly interact with anyone else. It knows when you're wearing it. You can talk to it. You can poke it — and it can poke back." http://www.theverge.com/
Alex shared his experience about using this device for more than half a year. He revealed all pros and cons of a smart watch produced by Apple.
The most interesting facts from Apple Watch usage:
its fitness functionality and special reminders to move every hour;
it has different types of vibration, that doesn't bother you and feels more sensitive;
it can pull your hand to the direction you requested on a map.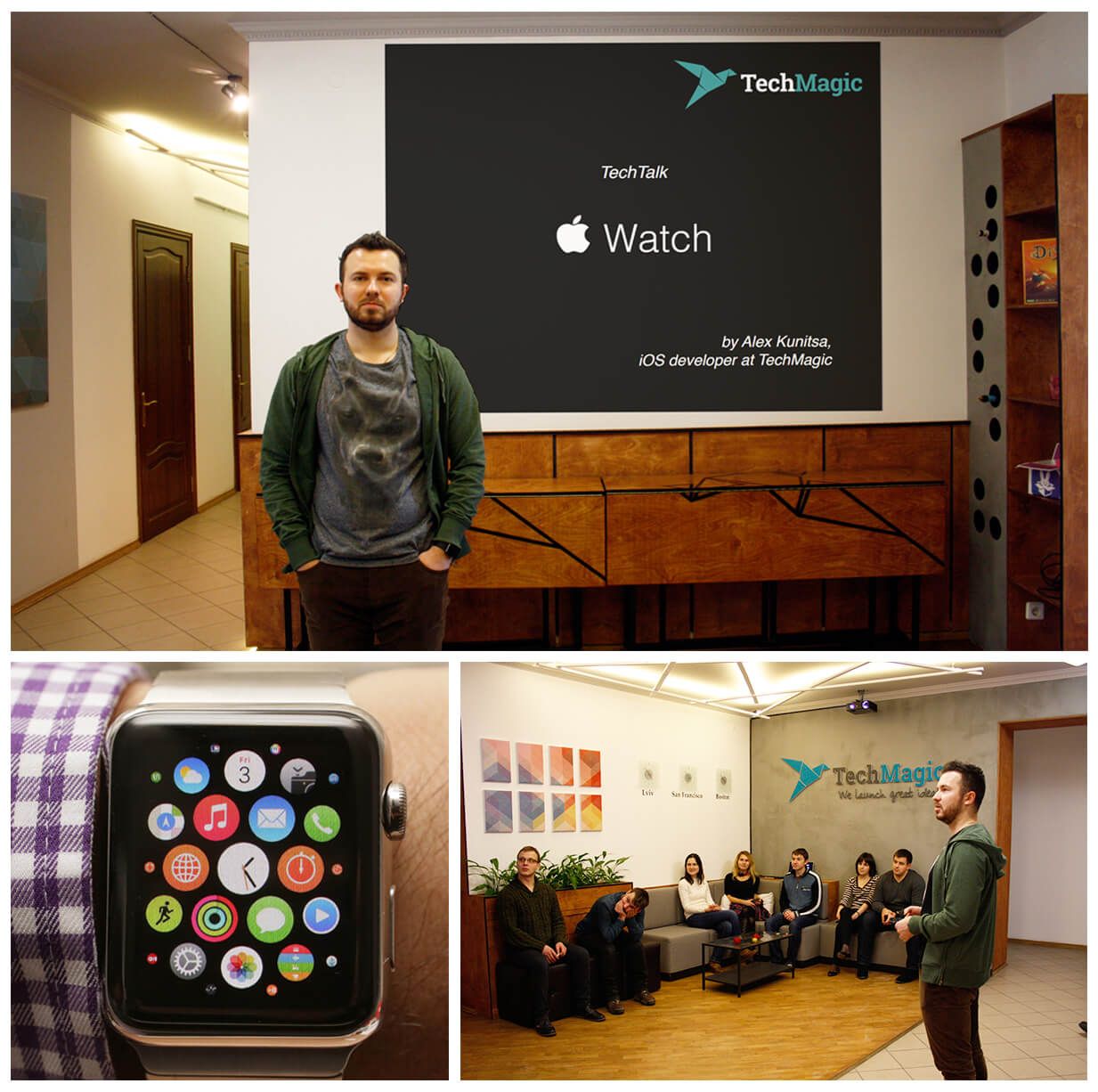 The second part of presentation was devoted to the development. Generally, there are 10000 apps already running on Apple Watch. The main and important thing about the development for apple watch is that apps go native!
What's new in watchOS 2:
Third-party complications;
Time travel;
Animation API;
Play audio and video, record audio directly from Apple Watch;
Access to the Taptic engine;
Access to the health sensors (heart rate and health information in real-time);
CoreMotion enhancements include the ability to use the accelerometer;
Direct access network through an NSURLSession;
The Watch Connectivity framework.
Check out the whole presentation here.
Read more about MagicTalks at TechMagic here:
Continuous integration for iOS development
"Business Model Canvas". Upgrading our Lean Development skills

Mike Butusov
London, UK
Head of Marketing at TechMagic. Passionate about startups, digital ecosystem, cloud technologies, and innovations.
View Profile