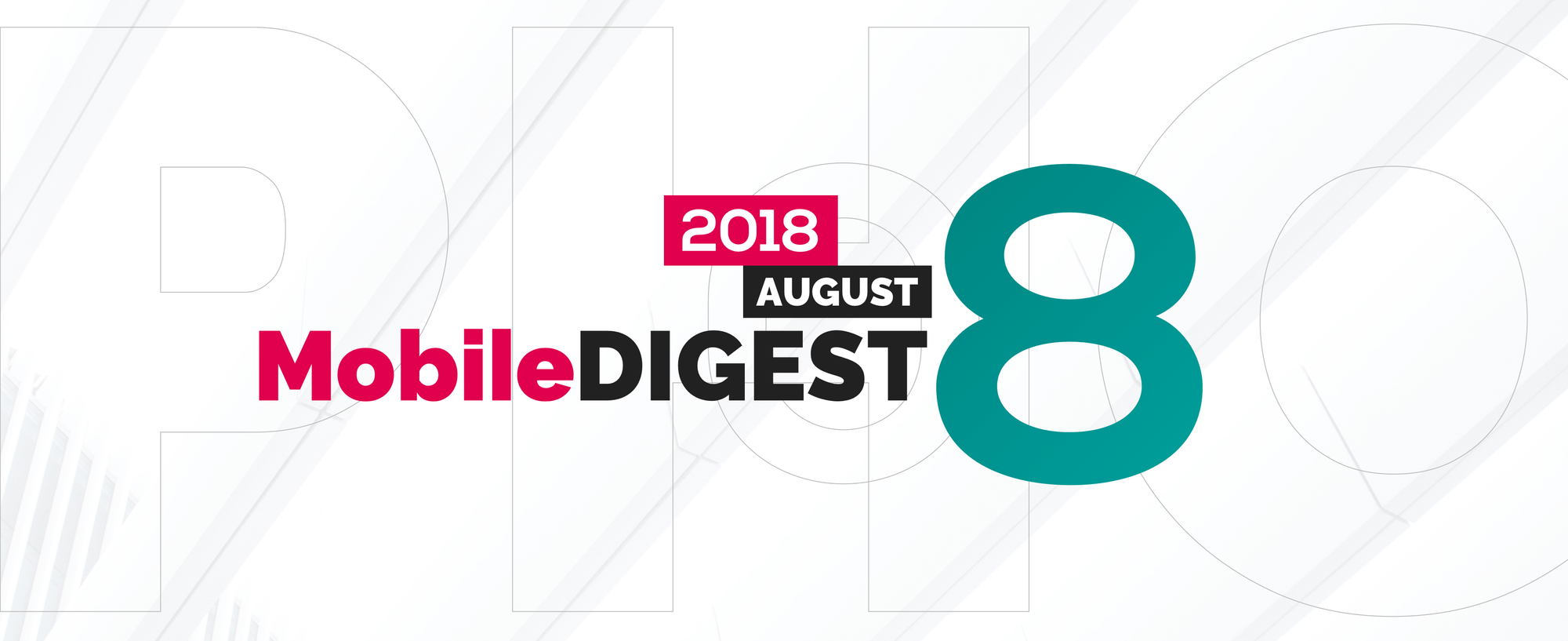 Mobile News Monthly Digest - August 2018
Hi friends and folks!
Today we will cover the most interesting insights and links connected to Native Mobile, iOS, Android. Hope you will enjoy it.
iOS news and updates:
A brief summary of the "Designing Fluid Interfaces" talk; Eight fluid interfaces from WWDC, the design theory behind them, and the code to build them; Code samples:
Building Fluid Interfaces
In this tutorial, you'll learn to use dynamic features in Swift to write clean code, create code clarity and resolve unforeseen issues quickly.:
Dynamic Features in Swift
Android news and updates:
A short summary of all new interesting features in Android Pie:
Introducing Android 9 Pie
The aim of this article was to provide a brief overview of the different modules that are available for android projects, as well as plant some seeds as to how you could approach modularization within your app.
Modularizing Android Applications
The landmark recognition feature, giving us the ability to detect known landmarks within an input feed so that we can display this landmark information on-screen to the user. It's important to know that MLKit landmark recognition is only available as a cloud feature, meaning that offline recognition cannot be performed. This is because the Google Cloud Vision API is required to perform the recognition process.
Exploring Firebase MLKit on Android: Landmark Detection
RxJava is like a bazooka and most applications don't use half of its firepower. Here's how to change RxJava to Kotlin coroutines:
I exchanged RxJava for coroutines in my Android application. Why you probably should do the same
This article covers the most common keyframes and path specifications available in MotionLayout:
Defining motion paths in MotionLayout
An extensive description of newly introduced App Bundles with usage examples:
Exploring the Android App Bundle

Mike Butusov
London, UK
Head of Marketing at TechMagic. Passionate about startups, digital ecosystem, cloud technologies, and innovations.
View Profile