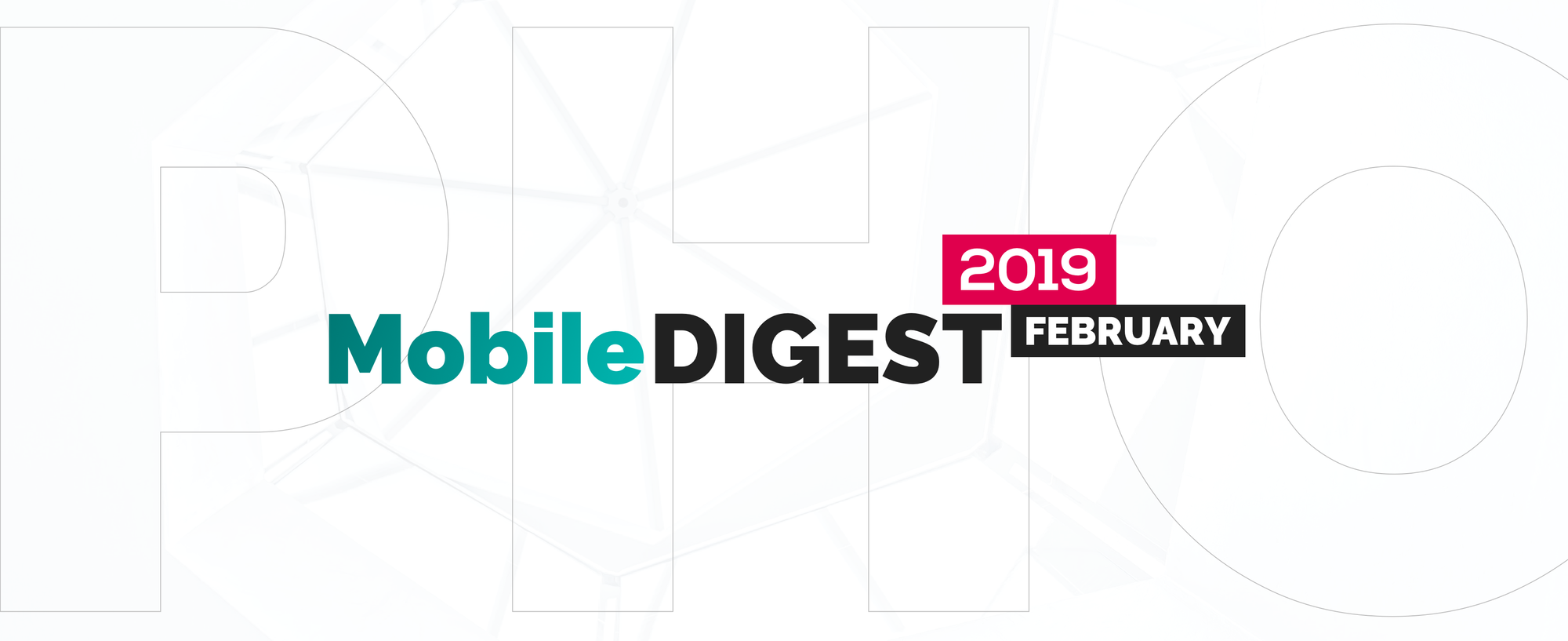 Mobile News Monthly Digest - February 2019
Hi friends and folks!
Today we will cover the most interesting insights and links connected to Native Mobile, iOS, Android. Hope you will enjoy it.
Android news and updates:
Reified: made (something abstract) more concrete or real. This keyword in Kotlin makes it a much better language for Android development. There're 3 distinct nice bits as below.
iOS/General news and updates:
This is a very short review of security flaws found when searching for a note-taking app. Here are some of findings and security improvement suggestions (because security is complicated). These tips might be useful for you even if you are not a note-taking app developer.
Overlibrarization. Thoughts about creating shared libraries between different projects.
While a stable ABI is an important milestone for the maturity of any language, the ultimate benefit to the Swift ecosystem was to enable binary compatibility for apps and libraries. This post describes what binary compatibility means in Swift 5 and how it will evolve in future releases of Swift.

Romana Kuts
Content Marketing Manager at TechMagic. Mainly focused on content marketing, SEO optimization, and media relations.
View Profile