Moving to Lviv: 5 IT specialists share their stories

Content Marketing Manager at TechMagic. Mainly focused on content marketing, SEO optimization, and media relations.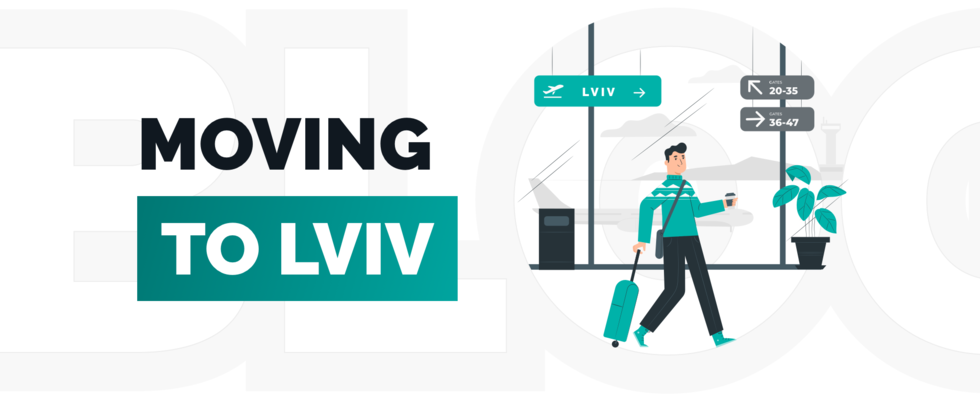 It has become quite popular among IT specialists from all over Ukraine to move to Lviv. The proof of it is the company I work for, as every fifth employee at TechMagic has moved to Lviv recently. The beauty of architecture, rich cultural life and a wide range of institutions
It has become quite popular among IT specialists from all over Ukraine to move to Lviv. The proof of it is the company I work for, as every fifth employee at TechMagic has moved to Lviv recently.
The beauty of architecture, rich cultural life and a wide range of institutions with their unique style attract millions of tourists. Arriving here on the weekend, many of them are eager to stay. Perhaps it is Lviv, where Ukrainians find themselves being in their own Europe. Though it is not as luxurious as it is on the photographs from abroad. Lviv shares its weather habits with London, but generously reveals its calm pace of everyday routine, which is not so easy to adapt to for newcomers.
Lviv entered TOP-3 Ukrainian cities leading the IT industry along with Kharkiv and Kyiv. Lviv employs over 15,000 IT professionals. Lviv IT Cluster Conference organized a large-scale IT Arena and builds specific buildings with special conditions for software engineers such as IT House.
I questioned several colleagues at TechMagic about their experience of moving to the city and what has changed since they moved.
Sasha, iOS Developer, TeamLead, Kremenchuk
I've been in Lviv since June 2015. But a half of a year before I moved I had had a wonderful opportunity to live in this city.
It was an immediate decision: we quickly packed our things, took the cat and rushed to meet a new life in a new city.
The only difficulty was to find accommodation. The real estate agents in Lviv are like real "Galician businessmen", who will offer you two ways of cooperation. Firstly, you will have the opportunity to get acquainted with the "ruins" of the city. The second method will make you pay much for their services.
Let's not mention tricks of the city.) I admire the company I work for and I have never regretted my decision to move. More of it, my son was born in Lviv :)
Ivan, Angular.js Developer, Sevastopol
There was time i was hesitating about choosing the city to move. There were two options as Lviv and Kyiv. The decision just knocked on my doors, as my friends suggested helping me with accommodation in Lviv. I have been living in this spectacular city since February 2016.
I liked Lviv at first sight. The history of the city touched me deeply. There is a new Ukraine to open in front of me, with its ancient and modern masterpieces.
Lviv is a very compact city, as within 10 minutes you can leave the city and enjoy the peace of beautiful parks and forests. The only drawback for me is the lack of the sea.
Denys, Node.js Developer, Chernivtsi
I have been living in Lviv for about 3.5 months. I have been here before just as a tourist or when I had some matters to solve. Just at the first sight of the city, I realized that this is the place where I would like to live. I was lucky to take advantage of the moment and move here. The previous company I worked at, the project was just about to finish, and I was offered to move to Lviv. What was more of it, to work on technologies I like?
It was quite easy for me to find an accommodation, its location is perfect, although they are some housekeeping drawbacks.
Bars, restaurants, street food, coffee shops, pastry shops… Lviv can meet any gourmets' demands. I personally prefer restaurants with good live music in.
Is Lviv worth moving? Definitely yes! Especially if you work in IT industry. Here you can find a dynamic career path for the next few years and the city will provide you with one of the best levels of quality of life in Ukraine.
Alex, iOS Developer, Uzhgorod
I moved to Lviv three months ago. I can see lots of career prospects for myself as an iOS developer.
I have already faced advantages and disadvantages of living in Lviv. A possibility of having walked in the parks as green scraps on a background of urban landscapes, cozy coffee shops, and delicious food refers to the list of advantages, especially cakes in the coffee shop 'Tsukernya'. There are few disadvantages, as the lack of big supermarkets in the city center and wrong parking.
Am I satisfied with my choice? Surely yes! Lviv is the place where I found cosiness and stability.
Andriy, Marketing Manager, Kyiv
I believe that you should always say " yes" to all the opportunities that life brings you. Important decisions need to be carefully considered, but you should act decisively, so it took me half of the day to make up my mind and two days to move.
Staying elsewhere is also a kind of challenge. New people, new atmosphere which you have to adapt to. In order to accommodate you need to leave the comfort zone , and this promotes more rapid development of many professional and personal qualities.
Each city has its own rhythm and pace. You need to try living in different cities in order to feel and understand if the city suits you best. If Kiev is very dynamic and restless, Lviv signals serenity, balance, life begins here at about 10 am.
The first time I came to the city without jacket and umbrella, and then I realized that umbrella is a must-have here.
It was a bit difficult to find an accommodation, but all-in-all only 13 real estate agents and TechMagic company's support solved the problem.