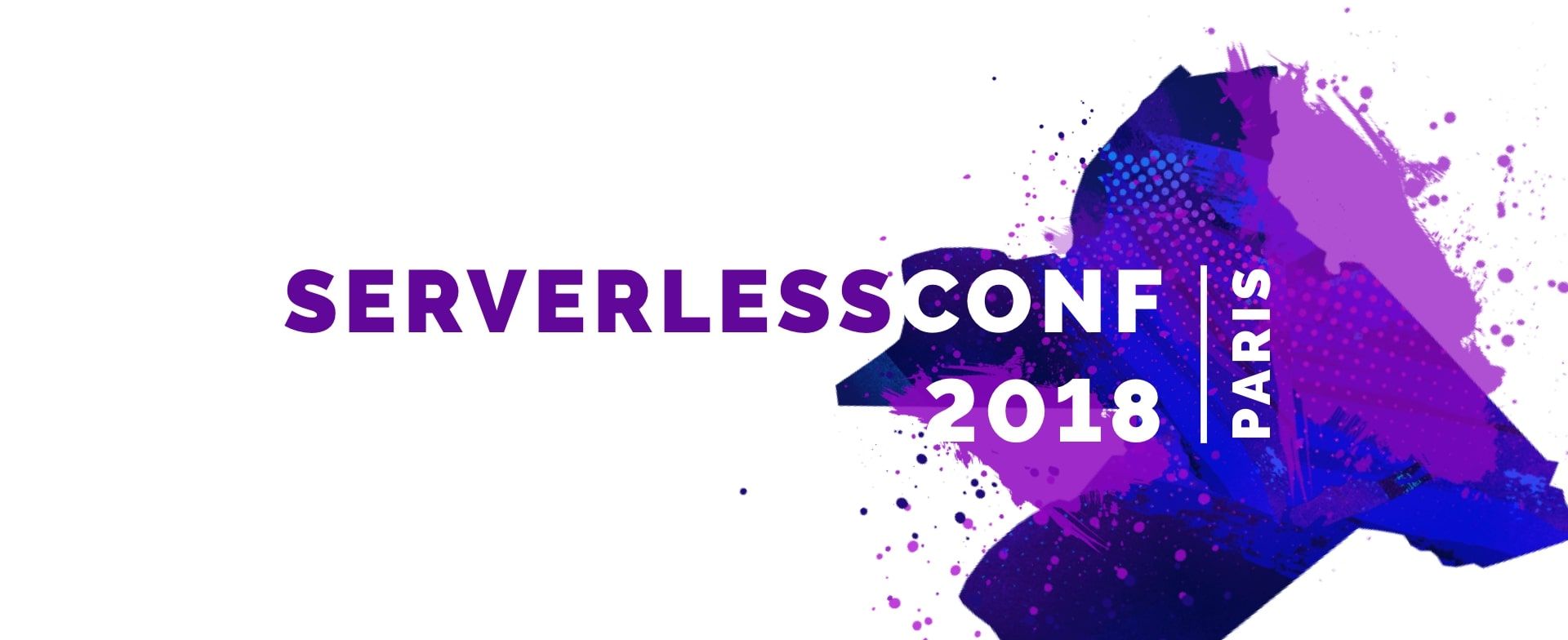 Serverlessconf, Paris 2018 - TechMagic
Being big fans of serverless approach, our team tries not to miss any of the most famous conferences in the area of Serverless.
Two weeks ago, our 5 experienced developers together with our CTO visited a community-led conference focused on sharing experiences building applications using serverless architectures. We always try to bring the latest updates from the leading people and companies. In this respect, we interviewed our developers who attended the conference in order to provide you with a few thoughts discussed at the conference.
What was the name of the conference?
The conference was called Serverlessconf Paris 2018.
When and where did the conference take place?
The conference took place on the 14-15 of February 2018 at the Espace Saint-Martin, Paris, France. The conference is being held a few times per year approximately and is being organized in different parts of the world - New York, Tokio, Austin, London.
What are the main advantages of serverless approach in 2018?
A huge difference between serverless and traditional methods is Pay as you Go model. This means that when you build a project using Lambda functions, you pay only for the time when they are actually working and for resources they use in order to keep processes going. With the ordinary servers, you have to pay for the whole time when the server is running with no regard to the capacity used.
Reliability in terms of scaling which is guaranteed by the cloud provider. So, if you have 100 active users using your product today, and tomorrow your marketing team launched super campaign and, as a result, you have 10 00 active users, then your product will be still working with no decrease on performance.
What is Serverless Observability and what to expect from it?
More than a year ago, the main question asked among the members of the serverless community was how to set up an architecture, develop and deploy the serverless application. Now, the question is a bit different because the usage and implementation of serverless technology are more-less clear. So, the today's question is how to monitor and track all of this?
Serverless observability means a new approach that can help to monitor the performance of Lambda functions and analyze the behavior of serverless applications. It is considered to be one of the main trends of Serverless in 2018. This time in Paris, around the half of talks and speeches were connected to this topic. As this is one of the hottest topics in the serverless community, many companies offer a lot of various innovative solutions. There are already a lot of such tools on the market, but still, they have many drawbacks and disadvantages. Serverless professionals expect to see much more monitoring solutions soon that will be highly competitive with the ordinary monitoring tools used for classic servers. Moreover, there was a separate speech about the perfect monitoring tool.
What do you plan to use in your everyday working process?
As far as many serverless testing tools were presented there, we are looking forward to trying them in real life and apply to the existing projects. We learned about a few monitoring tools that might well correspond to our current needs, so we will try to start using them in the nearest future.
What were the most interesting highlights during the conference?
A great many of very interesting speakers were present at the conference. There were a lot of guys from many great companies, which are not all connected to AWS;
The format of the conference allowed to absorb as much knowledge as was possible. All speakers had 10-30 minutes for their speech. In addition to that, there was an opportunity to discuss some technical issues directly with the representatives and developers from the global leading software companies like Google, IBM, and Amazon;
Possibility to get acquainted with the top heroes of the industry like Ryan Kroonenburg, Founder of A Cloud Guru and Frank van Puffelen, Developer Programs Engineer at Google.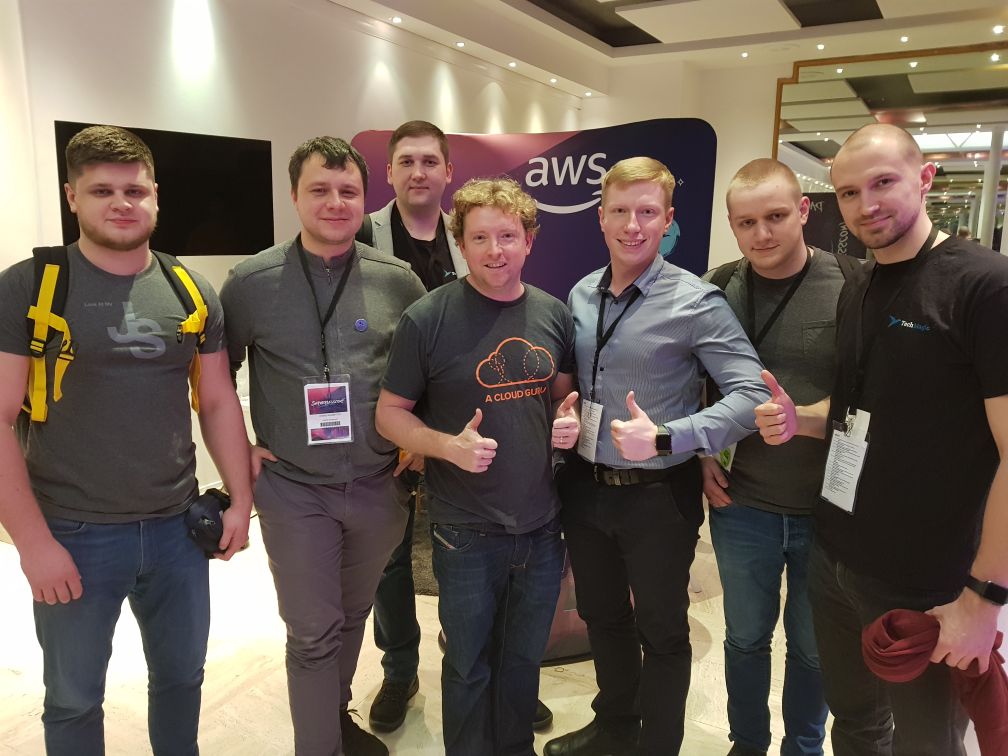 What was the most memorable speech at the conference?
The most interesting speech was made by Randall Hunt, Senior Technical Evangelist and Software Engineer at Amazon Web Services. This guy showed how to develop a random idea that came from the audience in 15 minutes using End-To-End Serverless method. The process of creating a serverless end-to-end application looked like that:
We started with some code which was written from scratch on stage with audience input. Then we proceeded to the deployment of this code. After that, the audience was able to interact with the application over mobile. We also talked about automated pipelines with CodeDeploy and monitoring with CloudWatch and X-Ray. Also, we had a look at how to programmatically roll out deployments.
How would you evaluate the information that you got during the conference?
Many topics that we had heard now in more details in Paris were slightly touched in New York last year. This means that the general interest and industry expertise is growing in the direction of advanced application of different cloud functions and their precise monitoring. When we were having discussions with people there and listening to the talks, we became sure one more time that serverless monitoring tools started to develop at an extremely fast pace during the last months.
Furthermore, we became sure that TechMagic is moving toward the right direction in terms of serverless knowledge and the volume of using serverless techniques on the ongoing projects.
Serverless in Ukraine
For now, the number of people aware of serverless approach is still small in Ukraine. Our goal, as a company, is to establish and develop a local serverless community where all members will have the possibility to participate in the specific events, share knowledge, resolve upcoming issues and make serverless more popular among their professional network and clients.
By the way, a few months ago, we visited Serverlessconf in New York, you can check it here.

Mike Butusov
London, UK
Head of Marketing at TechMagic. Passionate about startups, digital ecosystem, cloud technologies, and innovations.
View Profile