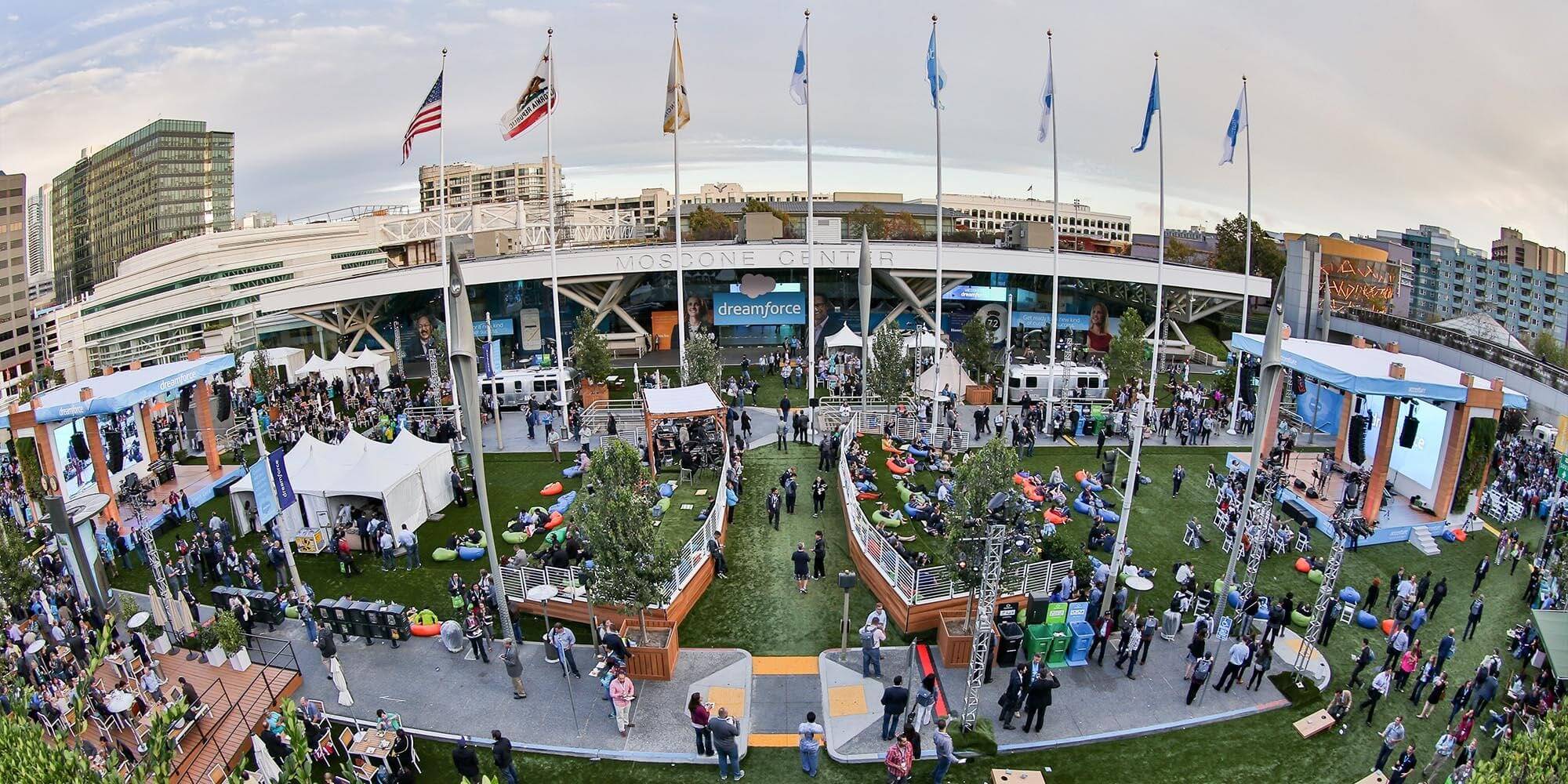 Summary from Dreamforce '16
The Salesforce's Dreamforce conference was amazing in all the ways.
About 170 000 of attendees came to the conference :)
A talked with one german guy in the plane, he said not to believe the figure because Salesforce brings children to the conference on certain days to lift the figure up a bit.
"Dreamforce is a couple of city blocks surrounded by reality"
Dreamforce is all about making connections and having a lot of fun.
But first... we had to pick up our badges, didn't take long, also it came with a backpack, cool bottle for water and conference materials. NICE...
Campus
My space of existence on Dreamforce was within Moscone centers and the playground between them, with a fake grass and the rock bands playing all the time (almost).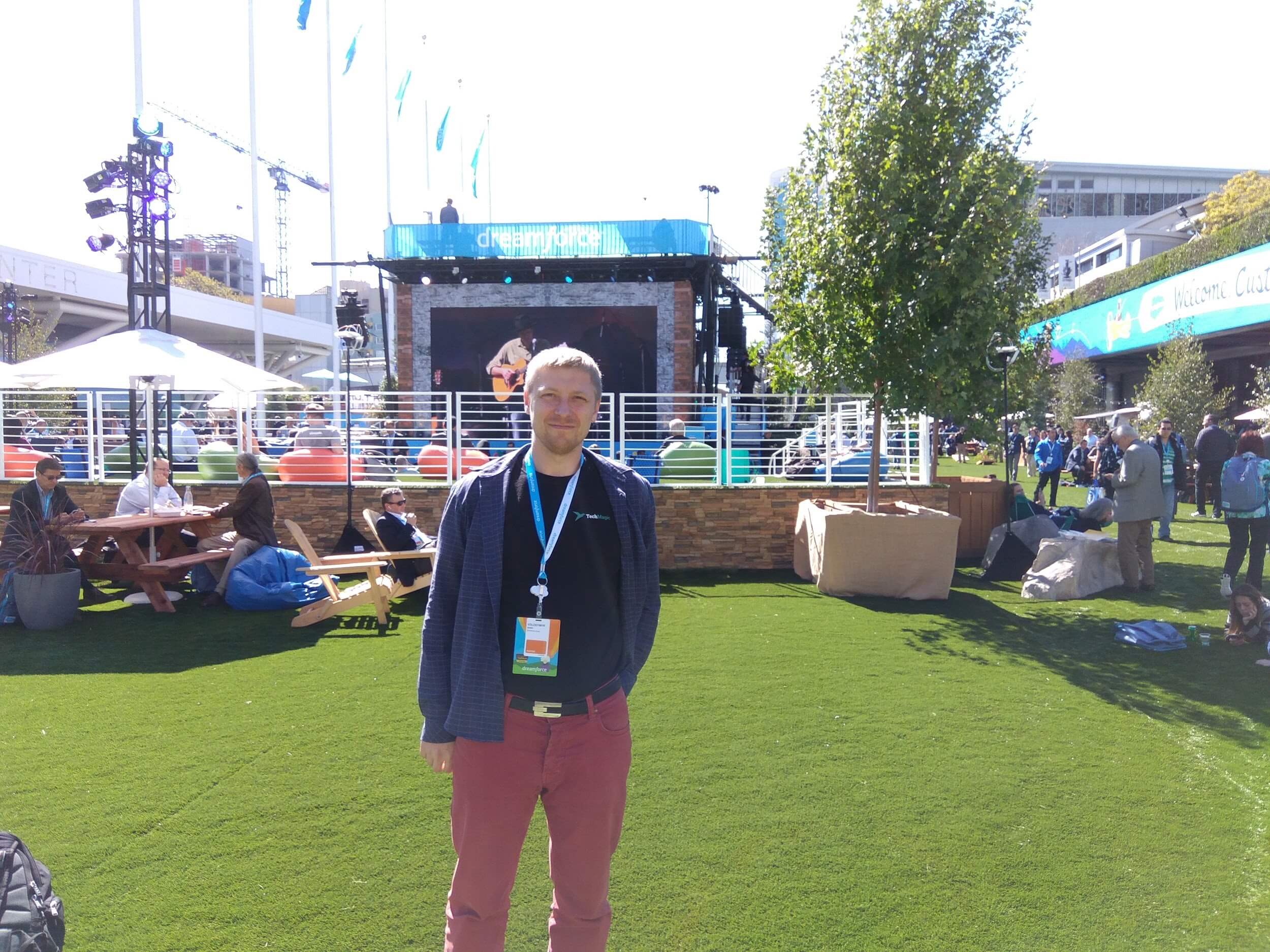 Sessions
Before going to the conference, I took time, probably hours, to select and enroll in some sessions over 2000+ sessions. I ended up visiting only those which took place within Moscone West, North and South space. Just because of the timing, couldn't physically make it, there were sessions within 30 mins of walking. Although, you can see some of the sessions later on the internet, the most value of being there is the ability to ask questions right after the sessions. It also gives you an ability to make connections with people responsible for the development of certain parts of Salesforce.
Sessions are divided into three categories, and, from my experience, if you have at least 1 year of SF development experience, you would not want to do the Beginner level sessions.
When you need to recharge your phone, but the session is still on: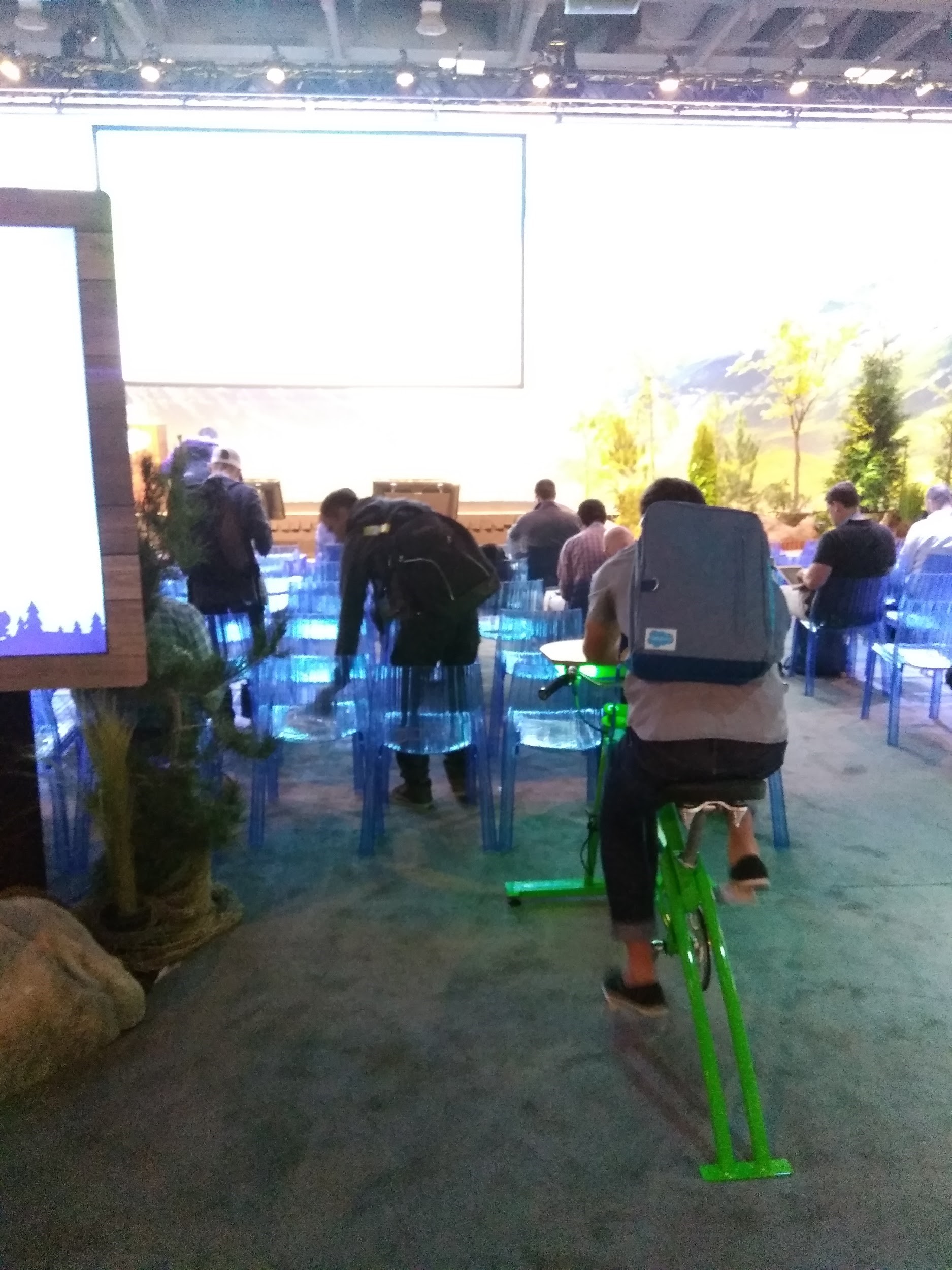 Overall sessions are the same as on every other tech conference, some are pretty useful, others pretty much not.
The Keynotes
There are types of sessions called Keynotes, held by Salesforce and its partners about products which are to be released in a near future, or how Salesforce drives business, or about projects Salesforce is donating to.
This years main keynote, featuring Marc Benioff and Will. I.Am, was crowded. I assume it always is.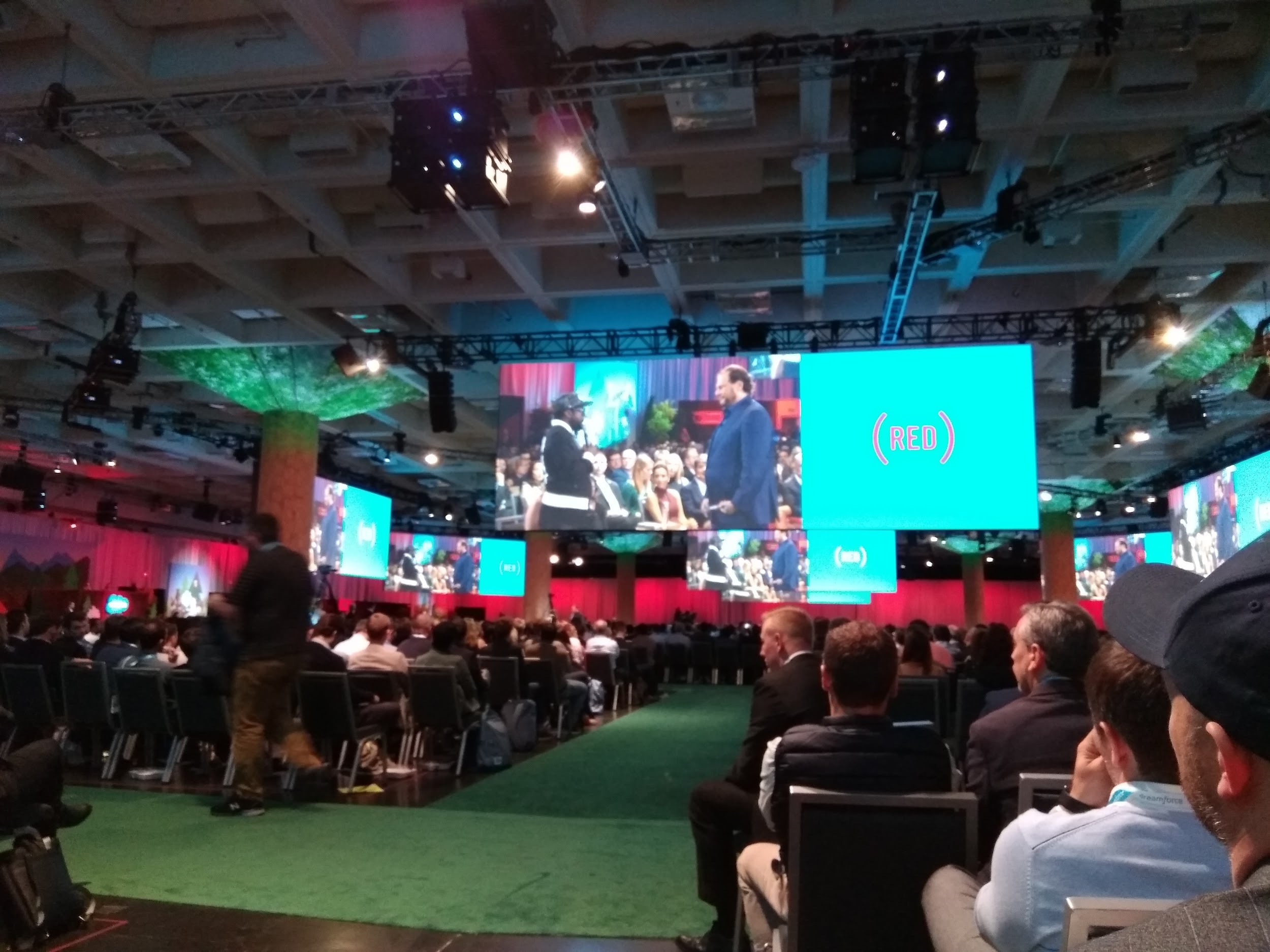 And the punch guys: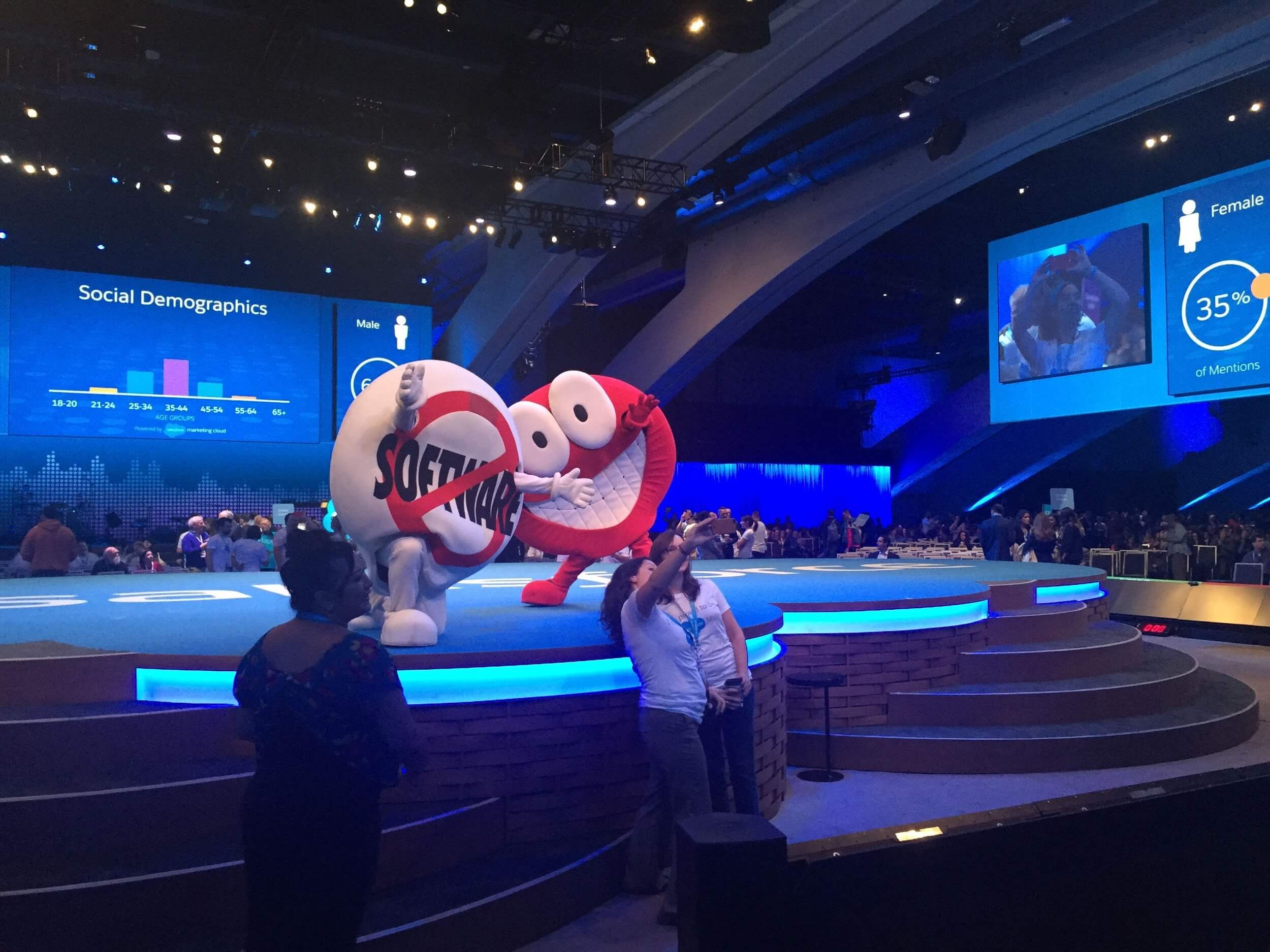 Cloud Expo
The Cloud Expo was a discovery for me and really useful. This is where I had a chance to check out what other companies are doing, what interesting products there are and how they work by talking to their creators.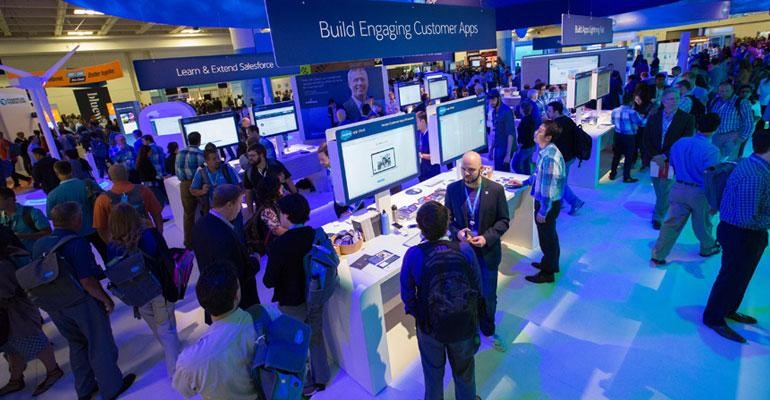 There also where Salesforce products (e.g. Marketing Cloud, Service Cloud), and representatives to walk you through them. So I've had a chance to see how real business use them in daily life.
If you made it to the Dreamforce, this is something recommended.
U2 concert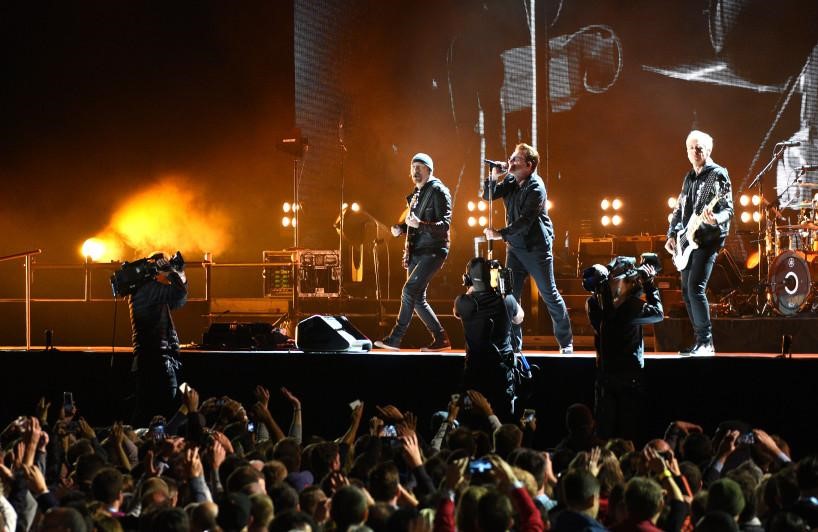 The guys are absolute brilliant performers. True artists, the concert was an amazing experience!
Then reality came true …. When the concert was about to end, people started moving towards the busses. There was a long queue, and the buses arriving all the time, but for some reason bypassing people, so the queue didn't move much. People started to go crazy, breaking the queue fences and stopping the buses on their way. When stopped drivers decided to pick up people, there was some much pressing and pushing that people could not breathe. I somehow got into one of the buses, and surprisingly, there were plenty of free seats when the drivers closed the door the started moving. We were yelling it is not fair, and that there're more seats available, but the drivers did not care. So, the bus -> Moscone West -> Uber -> finally home!
BONO could not resist - https://www.youtube.com/watch?v=RlYKaECZVXE
Conclusion
One would argue, that having traveled thousands of miles it would make sense to explore some America. There is a road down from San Francisco to Los Angeles called 101, with stunning views and beautiful towns like Santa Barbara on the way. It would be wise to take the ride ---- so we DID. A convertible, Los Angeles, Las Vegas, airport, New York, Ukraine! Beautiful….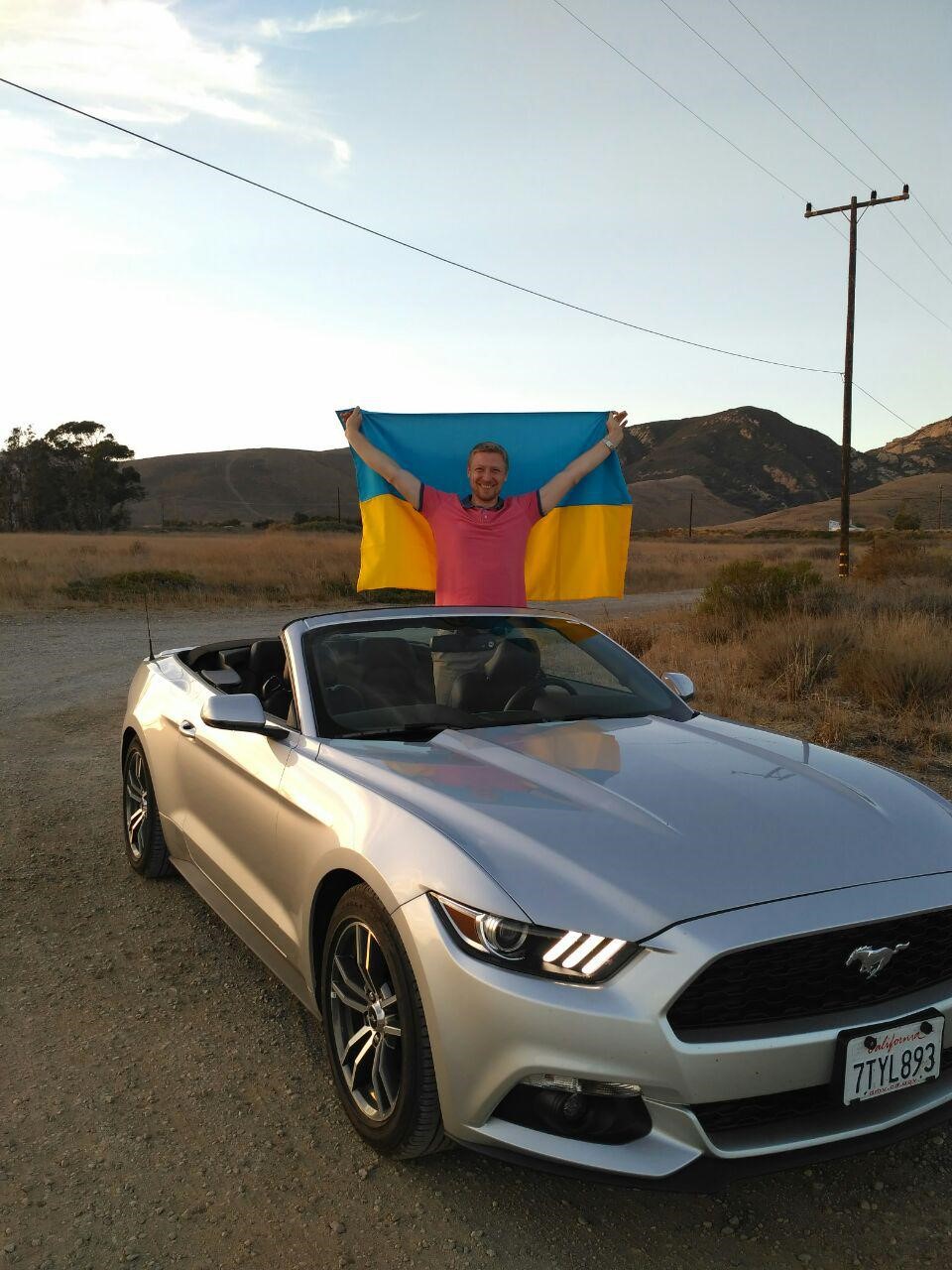 Mike Butusov
London, UK
Head of Marketing at TechMagic. Passionate about startups, digital ecosystem, cloud technologies, and innovations.
View Profile