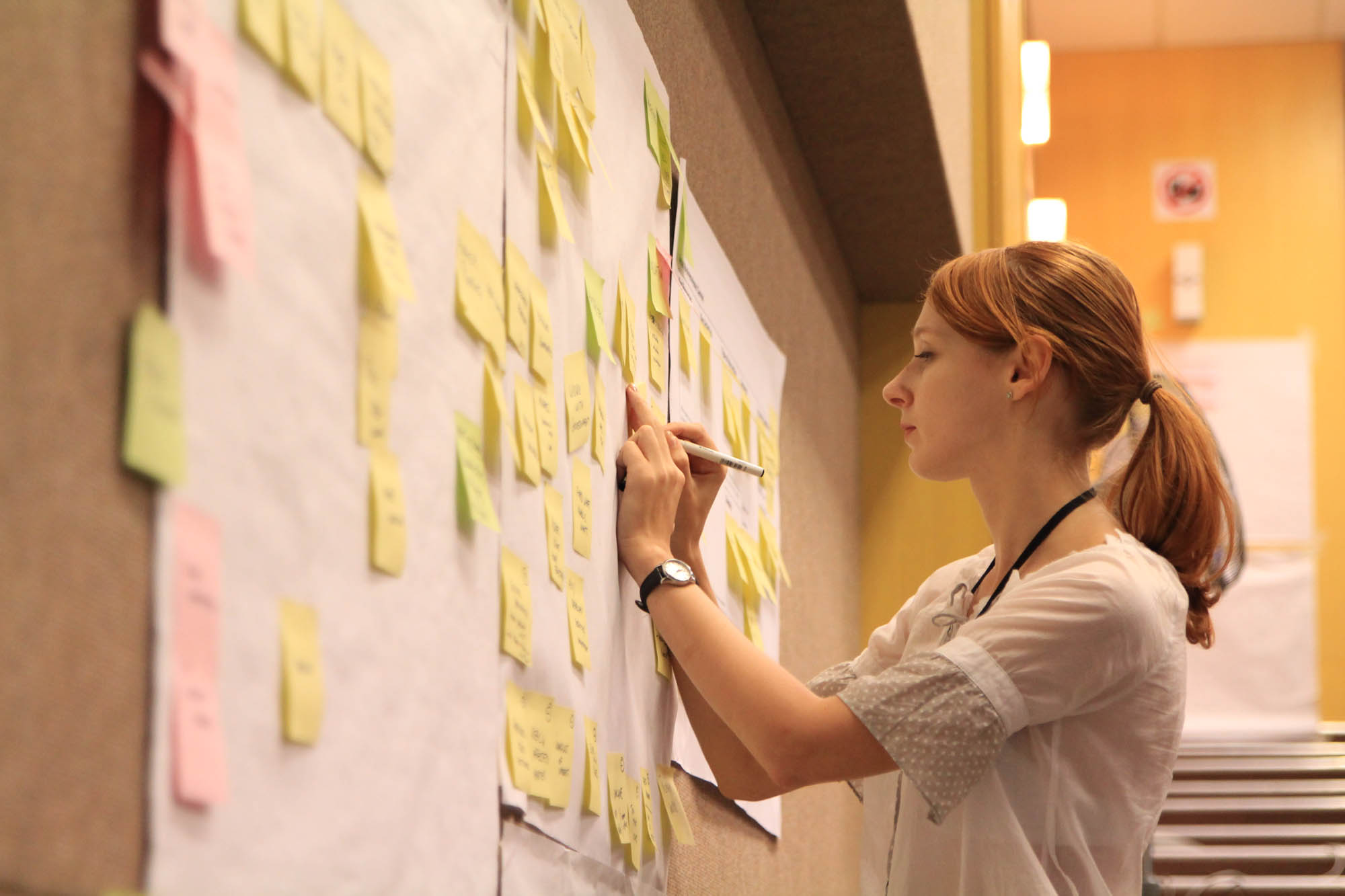 Tech Talk: "Business Model Canvas" and Lean Development skills
Imagine you have an idea that might make you happy and successful. People will love your project and whenever someone sees you, they will shout, "Oh my god, look! Here is the founder of that amazing thing!". However, let us snap back to reality. In order to become a well-known entrepreneur and build a successful company, you need to start from properly planning it out. Therefore, the first thing you need to do is to create a business model canvas.
The Business Model Canvas tool — is what this story is all about. In the past year, it has become a good tradition at TechMagic to arrange Tech Talks. During these talks, we discuss IT industry news, analyze interesting projects, and share our experience. Everyone can improve their technical and software skills or come up with brand new ideas for our R&D projects. We call these events "MagicTalks".
The last MagicTalk was devoted to Business Model Canvas. Maksym Lysak, the Co-Founder, and CEO of Lviv IT business incubator and Lviv Startup School, was the speaker of the event and provided us with valuable theoretical and practical information on this topic.
Having great technical and software skills is as important for developers as understanding their customers' needs. To help the team understand how a client feels about launching the product TechMagic has organized a series of seminars. We believe that it will allow us to improve our overall productivity and make our products more appealing to the end-users.
The Business Model Canvas is a strategic management and lean startup template for developing new business models or documenting existing ones. It is a visual chart with elements describing a company's or product's value proposition, infrastructure, customers, and finances. It assists firms in aligning their activities by illustrating potential trade-offs (Wikipedia). It was designed by Alexander Osterwalder based on his earlier work on Business Model Ontology. It is a simple graphical template describing nine essential components:
customer segments;
value propositions;
channels;
customer relationships (such as self-service or personal assistance);
revenue streams;
resources;
activities;
partnerships;
costs.
Each of these nine components contains a series of hypotheses about your business model that you need to test.
Shortly, the TechMagic team decided to practice more and create a hypothetical business model canvas for the Tesla company when they started working on building the electric car.
We pointed out few customer segments and to make efforts efficient, we decided to work on the following components designed for just one category of customers – Showman. We agree that it's interesting to work on! Check out the results here:
In conclusion, for those, who want to learn more about this simple tool for designing innovative business models, Maksym recommended to read the following book: "Business Model Generation: A Handbook For Visionaries, Game Changers, And Challengers". It is a practical, inspiring handbook for anyone striving to improve a business model or craft up a new one. You can buy it here.
Check out photos from the event on our FB page.
Read more about MagicTalks at TechMagic here:
Apple Watch: user experience and development opportunities
Continuous integration for iOS development

Romana Kuts
Content Marketing Manager at TechMagic. Mainly focused on content marketing, SEO optimization, and media relations.
View Profile