TechMagic Recognized by Clutch as a Leading 1000 Company in the 2022 Global Market

Co-Founder & CEO at TechMagic. Leading a full-stack development company that scales engineering teams and builds software products from scratch. Passionate about AI and innovations.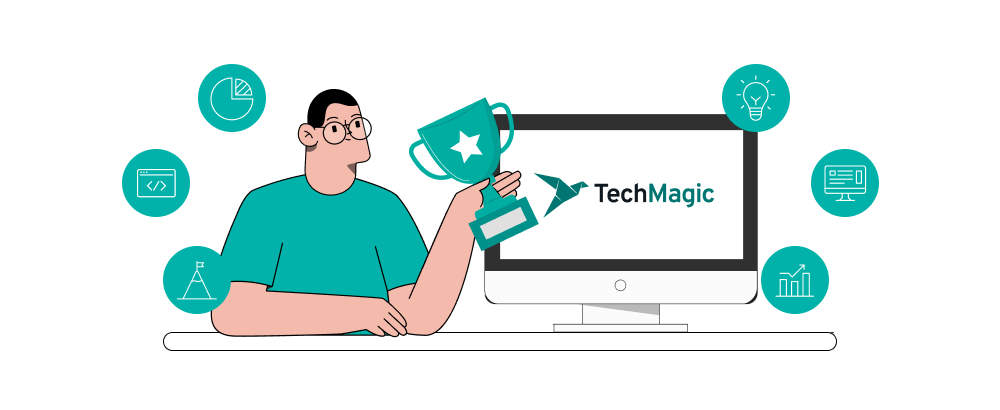 Since 2014, TechMagic has been aiding SMEs in developing robust and effective software solutions. As experts in multiple tech stacks, our flexible team has more than sufficient capabilities to deliver innovative experiences efficiently.
Furthermore, we offer fixed pricing, which we believe is significantly impactful when determining budgets, especially for smaller businesses.
In light of our efforts to bring impactful services to our customers, we're proud to announce that we're recognized by a review platform, Clutch, as a top IT outsourcing provider. According to them, TechMagic is among the top 1000 service providers globally!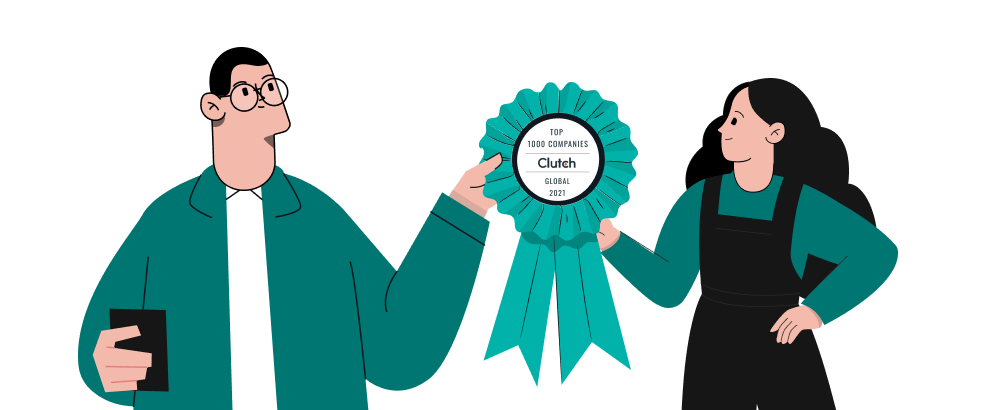 If this is your first time hearing about Clutch, allow us to give you a quick introduction. A B2B ratings and reviews firm in the heart of Washington, D.C., Clutch connects businesses with the best-fit agencies or consultants they need to tackle their next big business challenge.
Clutch covers hundreds of different services from IT to advertising and marketing and ranks service providers based on a range of factors, including past clients and experience, verified client reviews, and market presence.
To date, we have a total of 36 reviews on the platform, and we're incredibly grateful to our clients for leaving their honest feedback about our work. Take a look at the latest 5-star reviews on our B2B profile:
"They're very thorough, and that's part of their DNA."
— Damian Williams, CEO, Innovations Now
"TechMagic is very good at picking up what needs to be done to move the project forward."
— Valerie Fraysse, CTO, engin sciences
Once again, thanks to our partners for their strong support throughout the years. We couldn't have done it without you!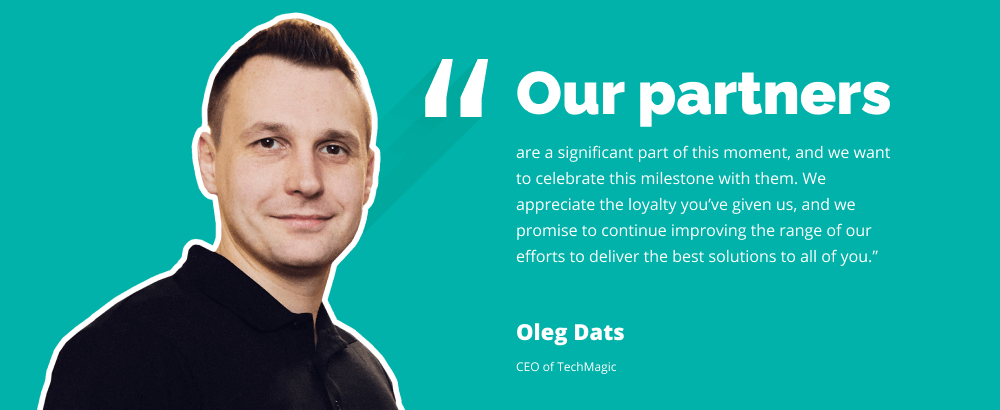 New to the TechMagic experience? Drop us a line today, and let's talk about your project.