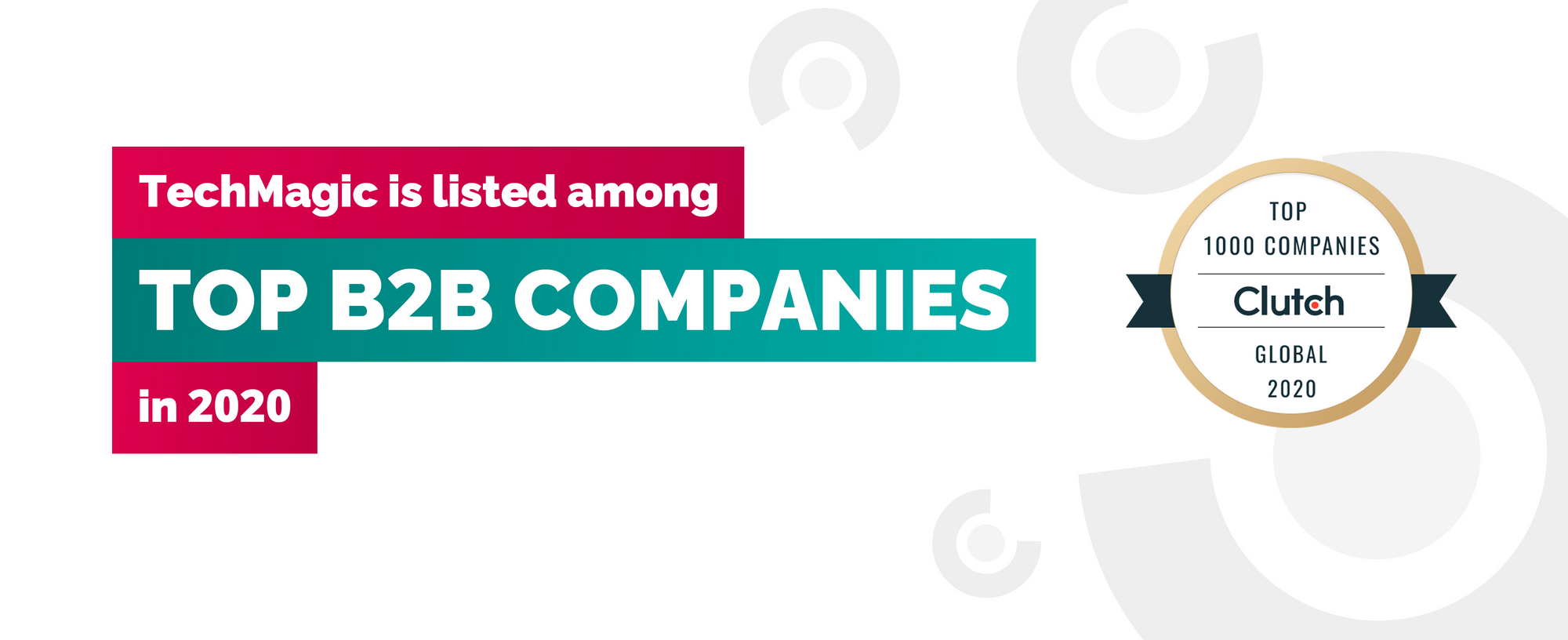 TechMagic is listed among Top B2B Companies in 2020
Traditionally, Clutch has announced the Clutch 1000, a list of the highest-performing service providers across the globe. Award winners represent the top 1% of companies on Clutch and TechMagic is not an exception: we are listed among the best B2B companies in the world!
Based in the heart of Washington, D.C., Clutch is a B2B market research firm. Their team independently interviews the past clients of companies listed on their site. This direct feedback ensures that all of the verified reviews on Clutch add value for the reader.
"Companies that are included in this research have established themselves as leaders through their excellent work and dedication to their clients. With their creativity, innovation, and technical insight, these companies help establish themselves as leaders in technologies and business" - comments Carter Meetze, Clutch Business Analyst.
"Our team specialises in JavaScript app development, native mobile app development, AWS and Serverless consulting. We at TechMagic are dedicated to helping our clients to achieve their goals. We are grateful for every amazing client who made this award possible by leaving us a review on Clutch", - says CEO of TechMagic Oleg Dats.
To learn more about TechMagic and our previous projects, read the reviews left by our clients below:

Romana Hoekstra
Content Marketing Manager at TechMagic. Mainly focused on content marketing, SEO optimization, and media relations.
View Profile