Angular Meetup - TechMagic
Hi, folks. Last week we had a great TechTalk concerning AngularJS and Angular.
Our first speaker was Asim Hussain - the owner of a digital agency in London called Bubblegum, a web developer with more than 15 years of experience with such clients as European Space Agency and Google.
Based on his own experience, feedbacks from people who went through upgrade path and frequent questions he was asked on this topic, Asim went through the toughest parts of an upgrade process from AngularJS(1.x) to Angular(2+). He explained possible solutions, trade-offs, and surprises that might expect us on this path, and got some interesting questions from the audience in the end.
We highly recommend checking out his talk at ng-conf 2017, where he was going through actual upgrade progress step by step in an example application.
Here is a link to the video on youtube When You Can't Use the Word "BIG BANG" - ASIM HUSSAIN
And here you are - example app repo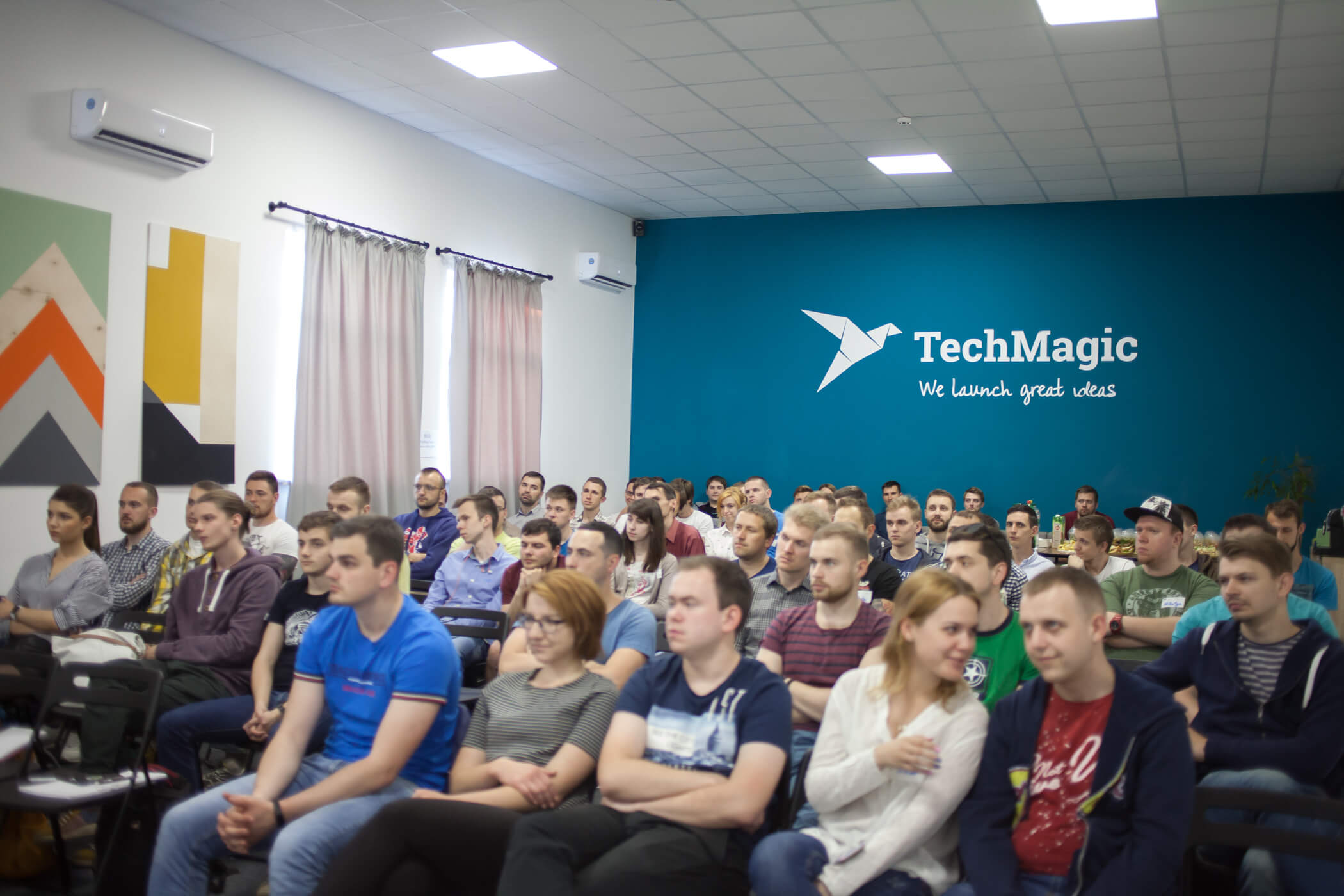 Our second speaker, Roman Grynchyshyn, is a web developer at TechMagic and he has been involved for more than 1 year in fast-growing projects using AngularJS, Angular, NodeJS, MongoDB, Firebase and other technologies.
Roman went on talking about the price at which we get the 'Angular component' and discussed typical components' communication challenges and options we have at our disposal to tackle them thoughtfully.
Slides from his presentation - here and gists -here
Don't miss our next events! Welcome!

Romana Kuts
Content Marketing Manager at TechMagic. Mainly focused on content marketing, SEO optimization, and media relations.
View Profile