Instagram Alternatives: 5 Instagram-Like Apps and how to choose one?

Lead Business Analyst at TechMagic, with a background in Project Management and QA, mentor, and speaker. Passionate about Business Analysis and Product Design.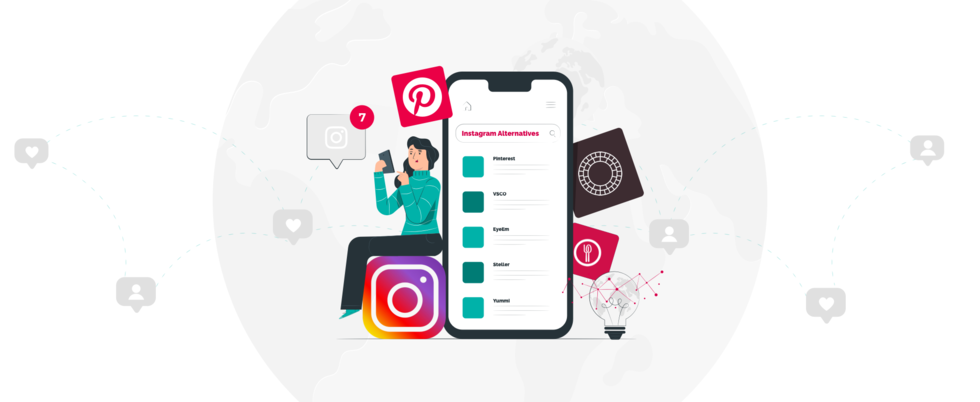 The best alternatives to Instagram your business can benefit from. How are these apps similar, their pros and cons, and why do they deserve your attention as a marketing manager or a business owner?
When we talk about platforms for sharing pictures made with a smartphone and instantly edited, Instagram comes first in our minds. It's easy to understand and here is why.
As for writing, this photo-sharing app has about 1.386 billion active users. Following the footsteps of this giant, dozens of similar apps have mushroomed in recent years. Some of them went unnoticed, while some not just caught the eye but are worthy alternatives to Instagram. We made a shortlist of 5 social media apps like Instagram that are not just the most popular but can be used as a powerful marketing tool for businesses.
Oberlo claims that 71% of U.S. businesses use Instagram. And this is why:
Instagram is the second most popular network after Facebook
over one billion people actively use Instagram monthly
500 million users post Instagram Stories daily
140 million Instagram users live in the U.S.
Average user browses for 53 minutes per day
45% of Instagram's users are between the ages of 18 and 44
According to Statista, the annual advertising revenue of Instagram reached $9.45 billion only in the United States. It's expected to make $18.16 billion in ad sales by the end of 2021. According to how Instagram revolutionized the way people spend their time with social media, it's easy to believe. This app started the trend of sharing pictures of literally everything, from food to business achievements. People don't want only to experience something; they want to Instagram it.
The app, which started as the one for photo-sharing, has become a holistic platform with features like Stories, IGTV, Reels, and Shop. All the components for Stories are also worth mentioning. It impacts not only bloggers and regular users but for businesses as well.
We can consider Instagram like Snapchat, Pinterest, and TikTok in one. These apps first come to mind as viable social media like Instagram, but there are other, not less attractive. And there is enough space for fantasy. As an app development company that knows a lot about performance-oriented apps, we'll be glad to bring your own ideas to life.
Benefits of Instagram for Business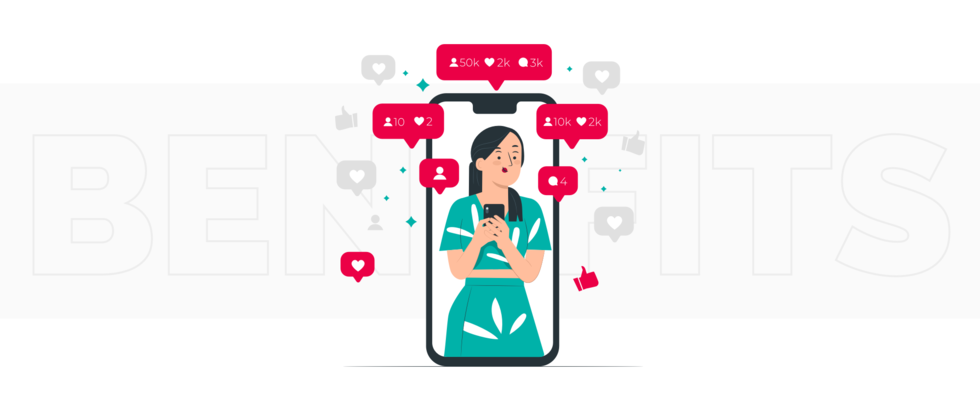 Investigate Your Audience
The first advantage is the most obvious. Where else, if not on social media, can you identify and explore your target audience, understand its tendencies and preferences, track reactions to certain things? The marketing departments collect information about their clients' lifestyles, places, tastes, beliefs, and positions on specific issues.
Profiles on social networks can be the basis for creating user personas.
Present Products or/and Services
As a social network for publishing photo and video content, Instagram is ideal for publishing goods, products, and services. It's not an assumption but a confirmed fact: more than 80% of users search for information about products on social networks.
Besides publishing photos of products, you can post video reviews and tutorials. This applies to both goods and services. It is crucial to remember that the content plan should be diverse, and product-oriented content should be mixed with other types.
Build Customer Relationships
The modern consumer is demanding and spoiled, so it is not enough to offer something; you need to build a relationship with customers, attract and hold their attention.
This way, focus on publishing high-quality content, asking questions, collecting and analyzing opinions and points of view, and using them to build a content plan and improve their services.
Bring Website Traffic
Instagram is quite careful about links in posts and allows you to insert the only one in your bio. And let this one link be a link to your official site. (Or, if you're considering choosing an Instagram alternative app, lead your users there.)
Come up with the best page that is most appropriate to lead Instagram users at this very moment. Edit this link as needed.
Find Brand Ambassadors
In 2021, underestimating word of mouth is a frivolity. It's easy to imagine a situation where a blogger with an audience of tens of thousand users will send your good reputation up in smoke by posting about poor service or the quality of some product.
Studies show that almost 90% of people trust online reviews written by other consumers and check the social media of places they are going to visit.
The positive moment here is that this rule works in two directions. Satisfied customers can become advocates and ambassadors of your brand, bringing new customers to your business.
Launch Advertising Campaigns
When we talk about promotion on Instagram, we mean not only organic coverage but also paid opportunities. Targeted advertising consists of three main segments:
Core audiences
Custom audiences
Lookalike audience
You have an excellent chance to reach your active users, your potential users, and people with similar tastes and interests as ones you've already attracted. Invaluable!
Why Do You Need an Alternative if Instagram Provides Such Opportunities?
Timing
As a regular Instagram user, you can post whenever you want, respond to comments when you'd like or don't respond at all, and do all things the way you like. But for those running business Instagram accounts, there's no such luxury.
As a business runner, you publish posts when your audience is the most active and when people have time to interact with your content. This requires an investigation, time, and effort. Using app like Instagram, forgiving algorithms might be a decision for some businesses.
Responding to Comments
At the very beginning of working with a business account, the processing of messages and comments doesn't sound like a problem. Still, when the number of users and, accordingly, requests increases, you need an extra pair of hands or third-party services for instant processing messages and comments.
IGTV Quality
These long videos seem to be perfect for commercial accounts. You can not limit yourself to demonstrate the product or service in detail, shoot a tutorial, post feedback, overview, commercial, or so. But the problem is that for high-quality playback of IGTV video on a laptop, it must also be published from a computer.
If you publish a video from your smartphone, it will be of poor quality on the laptop. It limits you since there's no chance to operate as fast and use only the smartphone.
No Updates on Unfollowed Accounts
Understanding why people leave you is vital for business accounts, especially at the beginning. Instagram informs you about every new subscriber but keeps silent when people unsubscribe.
Thus, it is impossible to understand which audience is not suitable for content or products. You can't know how quickly people unsubscribe, analyze their profiles, and figure out which segment of your audience hasn't been appropriately chosen.
Sharing on Other Social Media Platforms
Instagram doesn't have an option to share your posts on social platforms other than Facebook. Here it loses to many alternative apps. Reddit, Medium, LinkedIn, Twitter, and other more and less popular platforms require a separate publication, not a repost. It takes a lot of time and makes users think of an alternative app similar to Instagram that offers to share visual content and repost it.
5 Best Apps Like Instagram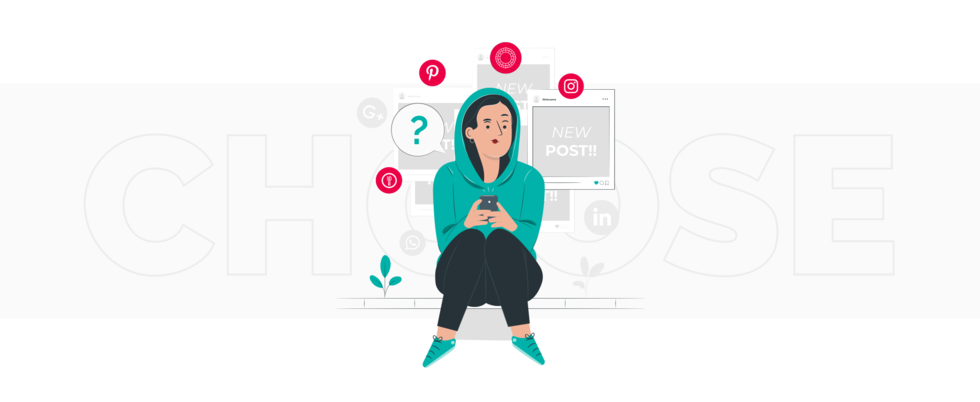 Pinterest
Pinterest is a well-known Instagram alternative app and similar to it in terms of the concept of sharing visual content. It even has a Story feature. But it also has several differences that can be seen as significant advantages
First of all, once posted on Pinterest, posts remain visible almost constantly when searching for the right keyword or hashtag. One of the most significant benefits is going to other social networks or the official site when clicking on the image. They are connected with a link.
You can add some text to every published picture, tag geolocation, add hashtags, etc.
In terms of advertising opportunities, Pinterest offers several advertising formats to achieve interaction with different audience segments. The only drawback is the inability to set up advertising interactions globally.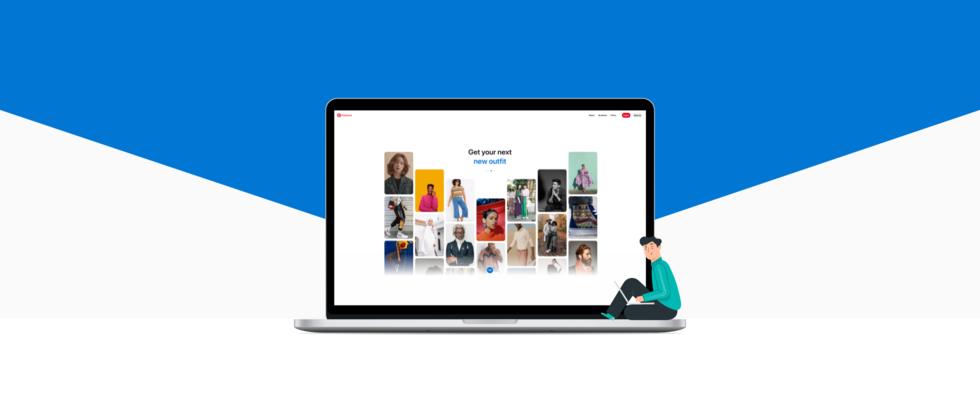 VSCO
VSCO is an Instagram like application that has a similar publishing process: take a picture, edit it, and share in just one app. Even more, you can exchange private messages with your subscribers.
Still, many people use VSCO as an editing app and then share it on Instagram. But, the number of active VSCO users is growing, especially among Gen Z - active buyers. Those who want to separate engaging visual content from numerous messages that Instagram carries now (stories of success, beautiful life, etc.) are moving to VSCO.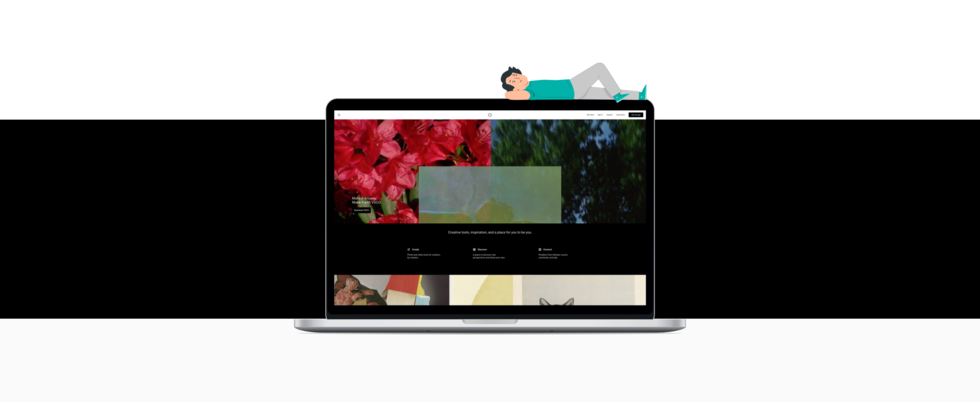 EyeEm
EyeEm, at first glance, is very similar to most photo stocks. What makes it an alternative Instagram app besides the huge variety of visual content, is that it allows businesses to order professional shooting for their needs. You can request a full range of services from concept development to implementation and post-production directly through the main page.
Another highlight is the ability for a business or brand to create a task and for a photographer - to perform it following the prescription. Rewards for passing these "missions" can be publications on respective resources and magazines, financial rewards, or returning the favour.
Thus, different businesses can get the appropriate visual content and find the right performers for the long term; photographers for ongoing collaboration, as an example. Of all alternatives to Instagram, this one is the most cooperation-oriented.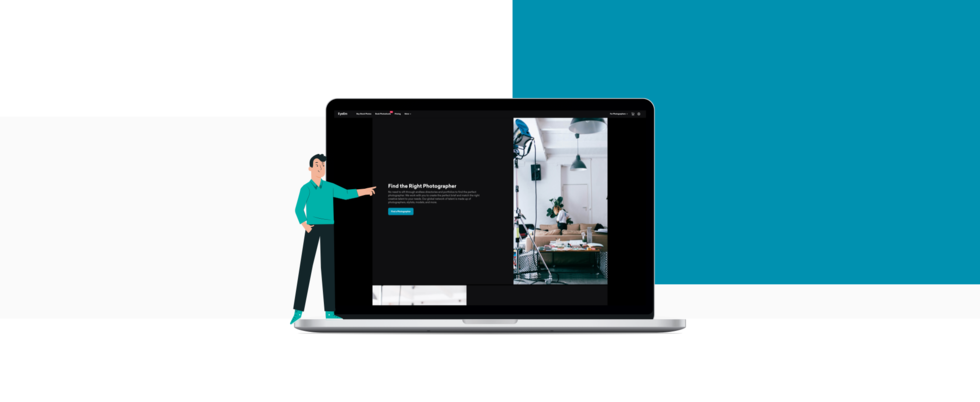 Steller
Steller is also a platform for distributing visual content, not just photos. Steller is about storytelling. It is a combination of image, video, and text content. This is a perfect app for brands focused on storytelling that aim to distribute high-quality, compelling content to multiple resources.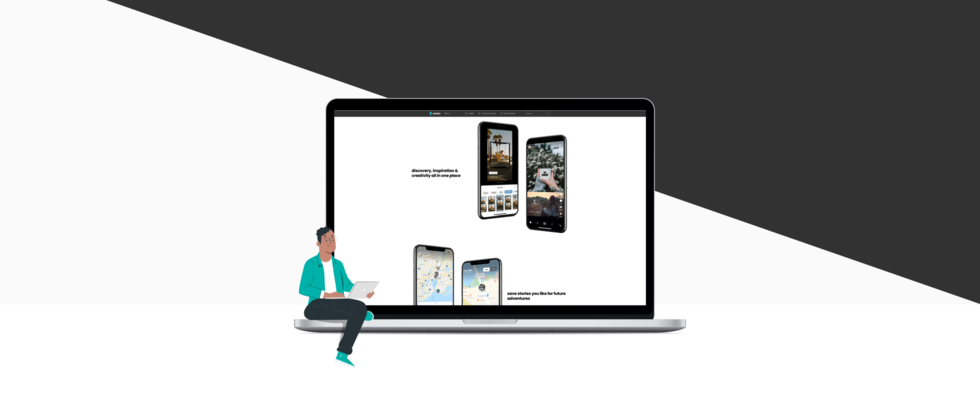 Yummi
Among apps similar to Instagram Yummi deserves special attention. It's basically Instagram exclusively for food. Here users publish photos of dishes, tag geolocation, discuss places and spots, exchange recommendations, write reviews, and so on.
There is no lack of food photos on Instagram, but what could be better for promoting the restaurant business than social media for food and only? Your visitors post pictures of the dishes, write how much they liked it, point out what they didn't like, name the place, and organically promote your restaurant.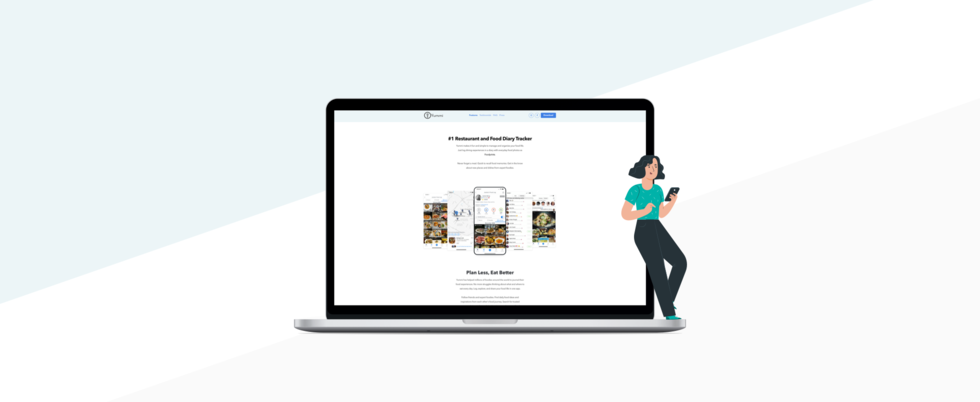 Which Alternative to Instagram Should You Choose?
In the end, the alternative to Instagram that's best for you is based on what kind of business you own and what you want to get out of social media.
How Can TechMagic Help?
We have a Socio Connect platform SocioLocal in our portfolio, that collects all digital marketing activities for restaurants and not only in one place. It helps them to promote themselves, to manage their social media activities, etc.
TechMagic developers integrated review providers such as TripAdvisor, Google My Business, and Facebook, which helps collect guests' and clients' feedback automatically, find the inspiration for improvement, work with compliances, etc. People get better service; businesses get more satisfied clients.
We also incorporated reviews management in SocioConnect for fast and smooth online work with feedback and reviews.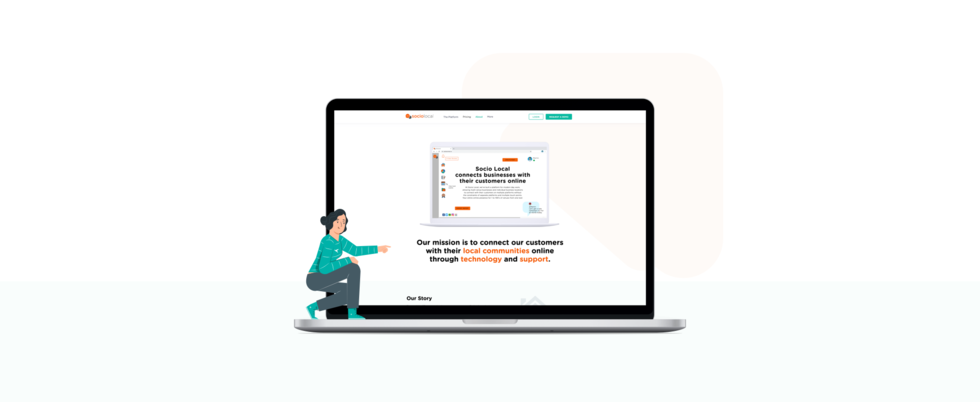 Another example of an Insta-related project is Instaswift - the app that helps you with some of those drawbacks of Instagram we've mentioned. The primary mission is to let you focus on content and its quality, and don't be scared that your post will be lost among others posted at the same time. According to Instagram algorithms, you also have no reason to worry about it being unnoticed since it'll get likes right after the publishing and will remain at the top.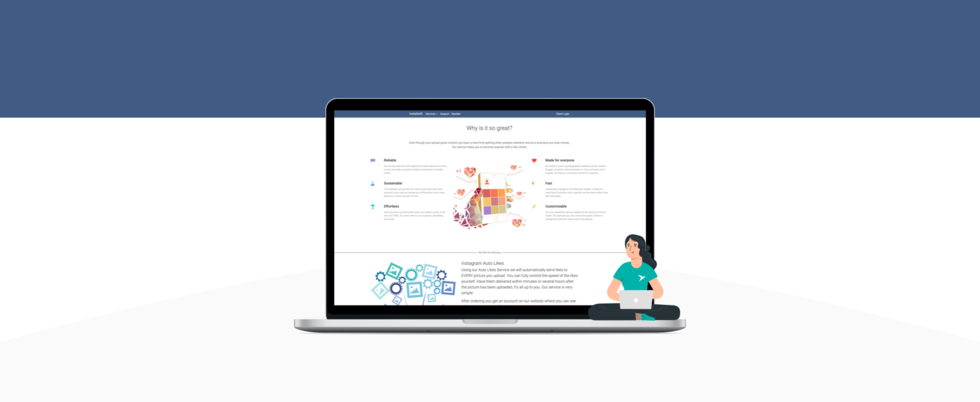 Conclusion
People get obsessed with social media apps like Instagram these days. This is not only the place to post pictures from travels; this is a diary, portfolio, space for running a business. But the market is full of opportunities and open for creativity. A niche of social networking platforms is far from being overloaded. There is always a chance to create a new one that will change people's behavior and lifestyle with cutting-edge technologies.