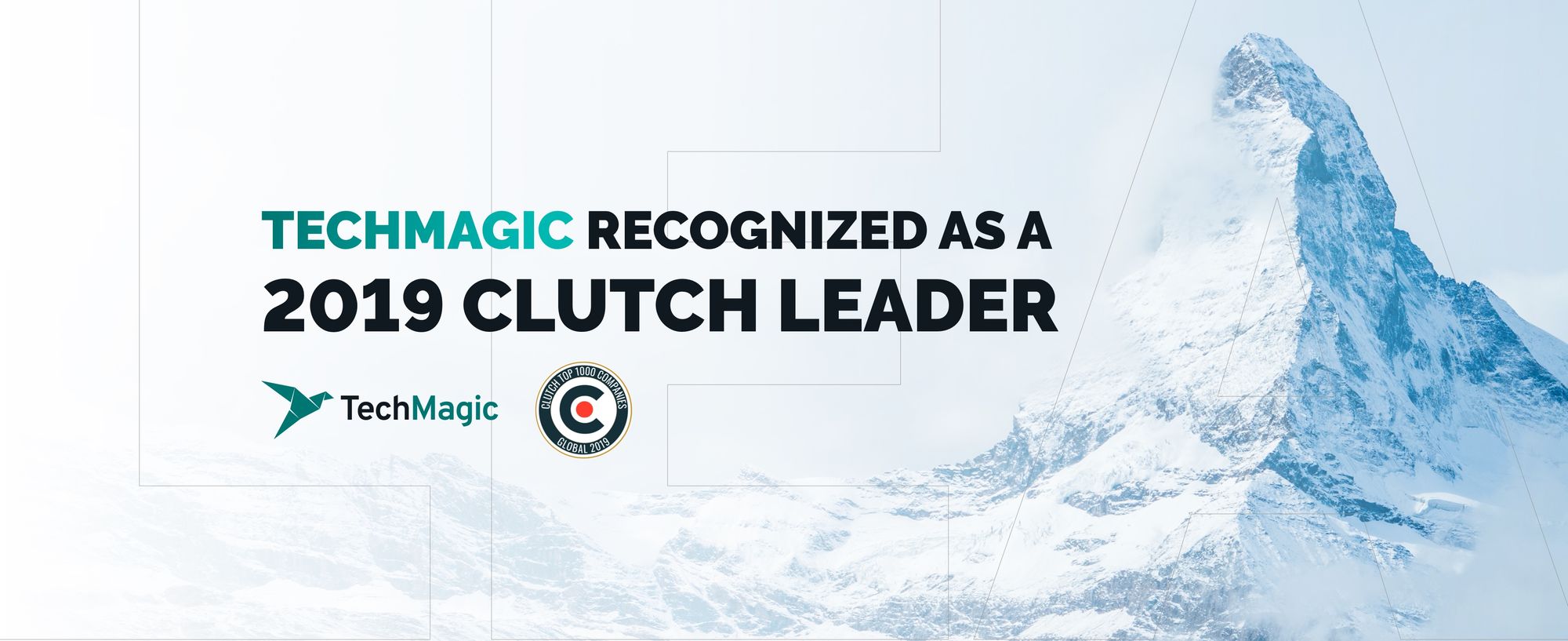 TechMagic Named a B2B Leader on Clutch 1000!
What separates a decent development firm from a great one isn't just the amount of technical power they have — it's about relationships. Our clients turn to us for outsourced development in JavaScript, Node.js, iOS/Android, and more. But they stay with us because we understand how reassuring it is to have a dedicated, reliable team responsible for your project.
That's probably why we've earned a spot on the Clutch 1000 report, which is an annual list of the top 1000 companies on Clutch!
We've talked about Clutch before when they named us one of the leading European app developers in 2015. As an independent ratings and research firm, Clutch collects verified client reviews of B2B services providers across a range of industries. Their team then transforms that client feedback into case study-like reviews to give prospective clients a deeper look into what it's like to work with that service provider.
Considering our 4.7-star average over 23 reviews, we've certainly proven ourselves capable of delivering tangible results for our clients. Our high performance has helped us earn a spot within the top 1% of Clutch's surveyed companies (roughly 160,000 service providers around the world). For context, we're 1 of only 11 Ukraine firms listed — what an achievement!
It's great to see how much our collaboration with Clutch has paid off, and we like having a portfolio of reviews to lean on. Just check out what our clients have had to say:
TechMagic is different because they're eager to make sure that we're pleased with their services.
— Founder, Taggis
TechMagic has facilitated a seamless workflow from conception to execution.
— Product Owner, The Outplay
In every project, they have all the technical knowledge we could hope for.
— CTO EyeQ
Our clients' vocal support has also helped us get featured in Clutch's sister sites. The Manifest highlighted us in their list of globally-focused firms in the software development space. And we're also within the top 100 web developers according to Visual Objects, a B2B shortlist of tech companies.
Looking for an award-winning development firm for your next project? Send us a message, and we'll walk you through all of your options!

Romana Hoekstra
Content Marketing Manager at TechMagic. Mainly focused on content marketing, SEO optimization, and media relations.
View Profile