Top 10 Tips to Choose your trusted Dedicated Team in 2019

Content Marketing Manager at TechMagic. Mainly focused on content marketing, SEO optimization, and media relations.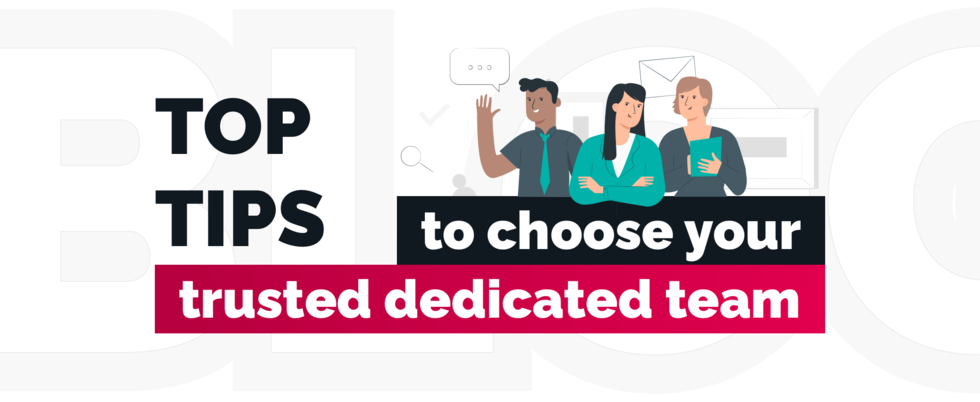 Whether you plan to build a product from scratch or to extend your existing development capabilities, you need people who can match up to the challenge. This means experienced, reliable individuals who are exceptionally competent in their particular field. But when you're missing these people on your current team,
Whether you plan to build a product from scratch or to extend your existing development capabilities, you need people who can match up to the challenge. This means experienced, reliable individuals who are exceptionally competent in their particular field.
But when you're missing these people on your current team, and you're looking for alternative options, there is one worth considering — a technical partner with a dedicated software development team committed only to one particular project. Most likely you are already familiar with this concept, otherwise, you can learn more about it on our website.
Though, If you have decided to choose a dedicated team model for product development, the next step is to find the trusted development partner who can provide the perfect service at all stages of the process.
So, how to do it right?
1. Define a match with your needs
Have a clear vision of your requirements for the project and define what type of people you may need to have on board. Be open to recommendations from your potential partners based on your current context as they have a fresh vision of your project and strong expertise in their field. It's crucial for your tech partner to be ready to suggest new technical approaches in order to build a more innovative and competitive product within your requirements.
2. Consider company size and structure
While assessing a remote technical vendor, getting a right understanding of the size and the structure of the company really matters. The company must be at a scale where the management cares about the business you will bring them and can make pragmatic estimates whether the project is not too big for them to handle. It is essential to note, the process of scaling your team largely depends on the size of the company and its growth rate. Big companies are more flexible and are able to react to your urgent team extension requests faster. What's more, when we talk about big teams, it's easier to share knowledge and experience between the team members and it happens in a more efficient way.
3. Discuss availability and flexibility
Usually, by the time you start looking for a dedicated team, the internal pressure has been growing up for some period already. To launch as soon as possible, you need to realize how the potential provider can support you in the short and medium term with the necessary resources by asking about the timeline to scale your team or build it from scratch.
4. Clarify the hiring process
Get your potential tech providers to describe the actual hiring model, and how they select the best possible candidate for each project as well as the approximate timeline for this process.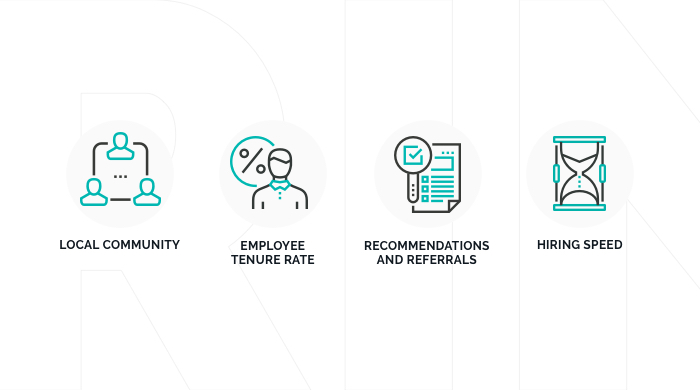 It's beneficial when the company has developed its own approach to growing talents, as teams with solid learning culture tend to remarkably outperform their peers when talking about productivity, competitive benefits, customer service, and high-quality products development.
5. Make sure there are no communication barriers
When it comes to expressing your ideas about the project, specific requirements and the goals you want to achieve, your thoughts shouldn't be lost on its recipients. Your chosen remote team must be able to communicate with you in a language that is suitable for you. In most cases, we talk about English, as it is considered to be the language of business in many countries across the world. Excellent communication ensures, you will be on the same page as your dedicated team and guarantees effective client-driven product development.
6. Ask about fails and solutions
This is a tricky question as not every company feels free to answer honestly about their fails and the reasons why that happened. But for sure, you should ask about the problems and difficulties they had to face with, as this information would give you a sense of how the potential partner will deal with probable issues while working on your project. Ultimately, if the company managed to cope with these failures, there must be no problems for them to share their experience (good or bad one) with you.
7. Understand company culture
The company values and culture are apparently two of the most crucial indicators to find out if you feel at ease with working with a particular company. Nothing is more indicative than visiting the providers' offices, having a sense of the atmosphere, and communicating with the management and the employees.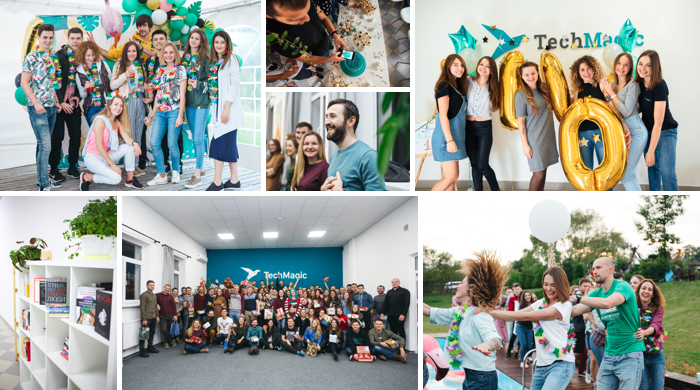 When it comes to corporate culture it's important for all employees to be a good cultural fit for the company, as when you bring someone new to the team, you expect to build long-lasting business relationships with that people and consider them to be reliable, worthy employees within your company. And, ideally, every team member should have a sense of corporate values and act according to them. These indicators show a lot about the company's transparency and whether you're on the same page with them.
8. Request references
Reach the current and previous clients of the chosen company to find out if they were satisfied with the communication, team interaction, delivery management as well as with product development. The real feedbacks are always the best guarantee of quality, and if the team has already successfully developed the products for other startups — most likely they will provide high-quality services for you as well.
9. Ask for a test project
A free trial should give you a very clear understanding of how your potential partners onboard a project, what is the quality of the engineers in their pool, and whether you feel comfortable working with them. If a provider is ready to offer a free trial, it also demonstrates that they are confident in what they can provide, and this is a step towards transparency and building trusted business relationships with you.
10. Visit their office
If you have time and chance, we recommend you go visit at least one company you're more likely to work with. Making a personal visit allows you to bring a more hands-on approach to evaluating this potential partner rather than simply relying on what you read about them. Besides the workspace, the corporate values, the employees and the management, it is also important to assess the location and how comfortable and reachable it is, especially if you're going to visit it on a regular basis.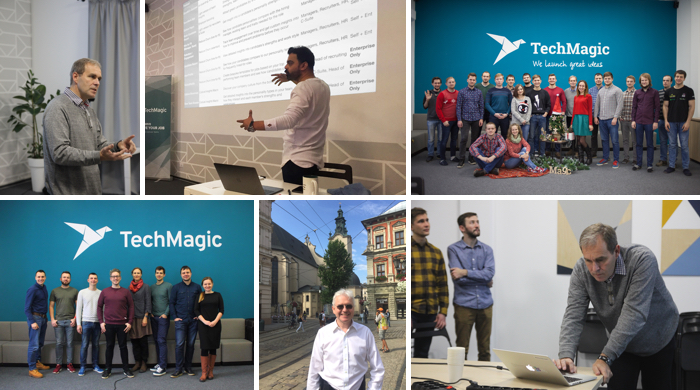 To give you a sneak peek into what are the benefits that our clients are receiving from visiting our office, we invite you to check our blog post Why is it important to visit your dedicated tech team?
To wrap it up
So now you know some vital moments that must be taken into consideration when you're on the way of choosing a trusted dedicated development software team for your project. You can learn more about an offshore dedicated team model and how we build remote dedicated teams for our partners all around the world on our website. You can also contact us directly to discuss any questions regarding choosing the appropriate model of cooperation for your business.
You're welcome to share your opinion in comments below!