Top 9 FinTech London Startups & Scaleups Founded in 2021

Content Marketing Manager at TechMagic. Mainly focused on content marketing, SEO optimization, and media relations.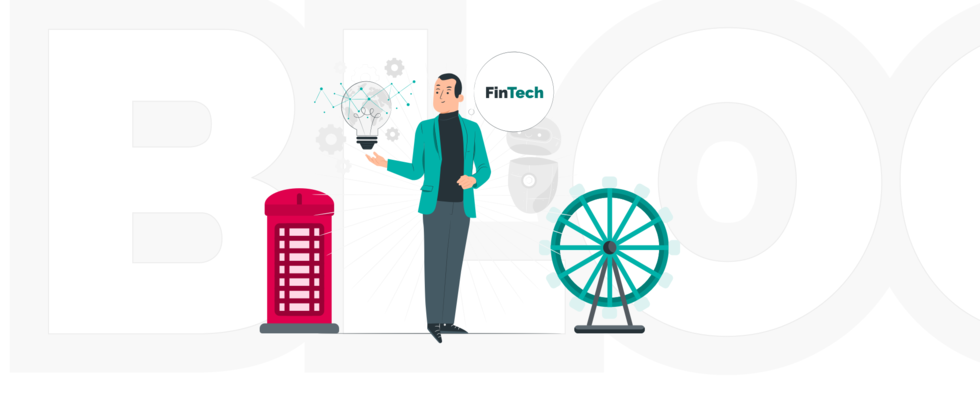 Do you want to learn more about the UK startup scene? Check out the best fintech startups in London in 2021 and learn how they've kickstarted their success.
FinTech startups and scaleups are on the rise in 2021. New and exciting startups are emerging around the UK and particularly in London's bustling fintech hub. In this blog article we wanted to highlight a few of the top fintech startups in the UK and understand why they're heading for success in 2021.
In 2020 a new tech business was launched every 30 minutes in the UK and almost 20,000 new startups were registered. London was the centre of much of this activity. Today, there is almost no better place in the world for a fintech startup than London. London's startup ecosystem is valued at a staggering $47 bn and is ranked 3rd for the best Startup Hub in the overall global ecosystem, just behind Silicon Valley and New York City.
Whether you're looking for FinTech app development company, an exciting new place to work or you're just interested in emerging businesses in the fintech sector, we want to help you learn about the best fintech startups in London. Here is our list of the top fintech startups and scale-ups in London founded in 2021.
List of Top Financial Technology Startups in London and the UK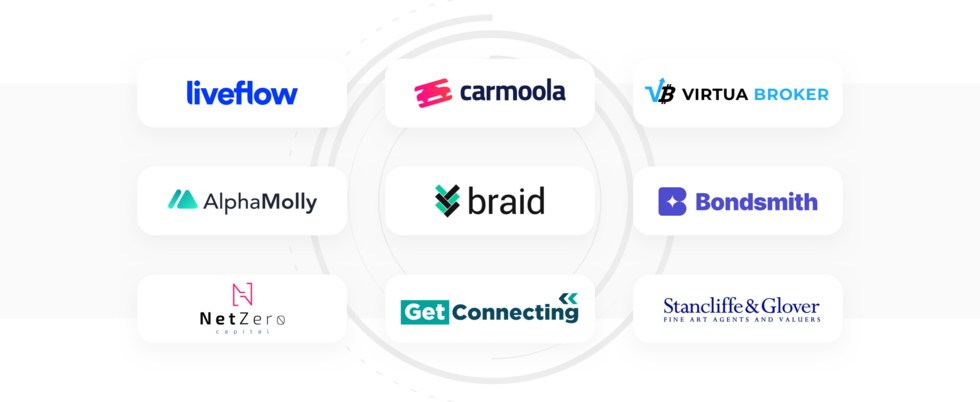 LiveFlow is a startup focussed on simplifying financial management. In 2021, a team of ex-Revolut employees, who had worked together to help take Revolut to a $5.5b company, decided to head out on their own and start a new venture.
The goal of LiveFlow is to help companies pipe and organise financial data through a single platform. As innovators in London's fintech community, they saw how manual data aggregation processes were becoming inefficient. So they decided to create a way to automate your finances in a way that is simple and comprehensive. LiveFlow enables you to integrate your accounting platform and bank and payment platforms all in one place.
LiveFlow is backed by top-investors like Y Combinator and Seedcamp and was recently featured as the 3rd Product of The Day on Product Hunt. With strong backing and experience in the sector, LiveFlow's future as one of the top financial technology startups in London looks bright.
Carmoola hopes to transform the way consumers experience car finance. The startup, founded in January 2021, is at the pre-seed funding stage and begins their journey in the fintech sector on sure footing. As of Feb 1, 2021, following the initial funding round, Carmoola have raised £320,000. As they gain more backing and investment, Carmoola will be able to strengthen the technology and infrastructure behind the app which they hope will enable more people to get access to safe, fair, personal transport.
In order to break into a major and established industry like the car finance market you have to arrive with fresh ideas. Carmoola have demonstrated in their first few months that they have something new to offer and deserve to be among the top fintech startups in the UK.
VirtuaBroker is an AI powered cryptocurrency trading platform. Based in the UK, with offices in Barcelona, they are one of the most innovative and exciting new startups in the fintech industry. As more companies are embracing the crypto revolution, we suspect VirtuaBroker's proprietary technology will allow them to leap ahead of competitors.
On a practical level, VirtuaBroker allows users to link, review and trade crypto holdings across multiple exchanges. VirtuaBroker stands out as one of the top financial technology startups in London because of their use of AI to optimise trades and their sustainable carbon footprint mitigation tools. So far Virtua have demonstrated that they are a fintech firm with an eye on the future.
Alphamolly was founded by Jake Griffith, Ketan Soni and Prashant Patil in March 2021.  The company aims to provide investors a complete toolset to empower them to effectively manage and monitor their investments. They also want to serve users by actively monitoring markets to identify investment opportunities aligned to an investor's investment objectives.
Alphamolly is another promising London startup that is using smart financial technology to simplify investing. They believe that "no two investors should be treated the same" and are using their platform to provide a personalised investing experience.
Braid
Braid is a personal financial operating system made for mobile platforms. The startup, based in the UK, is run by veterans of the UK banking and academic sectors. They have plenty of experience in the industry and are hoping to put that experience to good use as Braid expands.
The Braid app is driven by artificial intelligence and allows users to manage all of their finances from a single place. Consolidation and increased control is a theme that pervades the thinking behind many of the fintech startups in London in 2021. This technology-driven and customer-first approach are what makes Braid one of the more exciting fintech startups in the UK this year. Braid currently makes its money through premium subscriptions but has plans to diversify its revenue streams in the near future.
Bondsmith is in the early venture stage of funding and has the potential to become one of the biggest fintech startups in London. The financial services business, founded by Michael Doyle, provides savings accounts as a service through a product they've called the "Bondsmith Savings Exchange".
Their business plan is centred on forging partnerships with banks and offering their savings accounts via Bondsmith's exchange enabling savers. With their product, users will be able to stay protected by spreading savings across multiple banks, gain access to competitive rates, view all of their savings in one place and streamline their application processes.
NetZero Capital is a private investment firm supporting projects in the fields of distributed ledger technology and decentralised finance. Headquartered in London, they are a startup that straddles a number of industries including blockchain, cryptocurrency, venture capital and financial services.
Although the company is still small, they seem to have a forward-thinking ethos and intend to invest in web 3.0 ventures. It remains to be seen whether they will join other successful fast-growth businesses in the blockchain field and truly capitalise on the current cryptocurrency excitement.
GetConnecting

Founded in January 2021, GetConnecting is a B2B marketplace that connects startups and professional investors across Europe. GetConnecting is a startup focussed on helping other startups. The founders of GetConnecting saw a gap in the market for matchmakers in the fintech sector and they're aiming to use their online platform to save time and effort during the capital raising process.
The last entry on our list of UK fintech startups is Stancliffe & Glover. This startup provides independent advice for executors and professional advisors in the fine art industry. They have an extensive team of fine art and chattels valuers who can respond quickly and deliver a personal, tailored service.
It is not the kind of business that will have a million customers by the end of year three. However, in a highly-specialised sector, Stancliffe & Glover has the potential to carve out a space in the market and provide a valuable service. Stancliffe & Glover, like all of the businesses we have included in this list of UK fintech scaleup companies, will be hoping to continue their positive growth and progress throughout 2021.
Our Experience in Developing FinTech Startups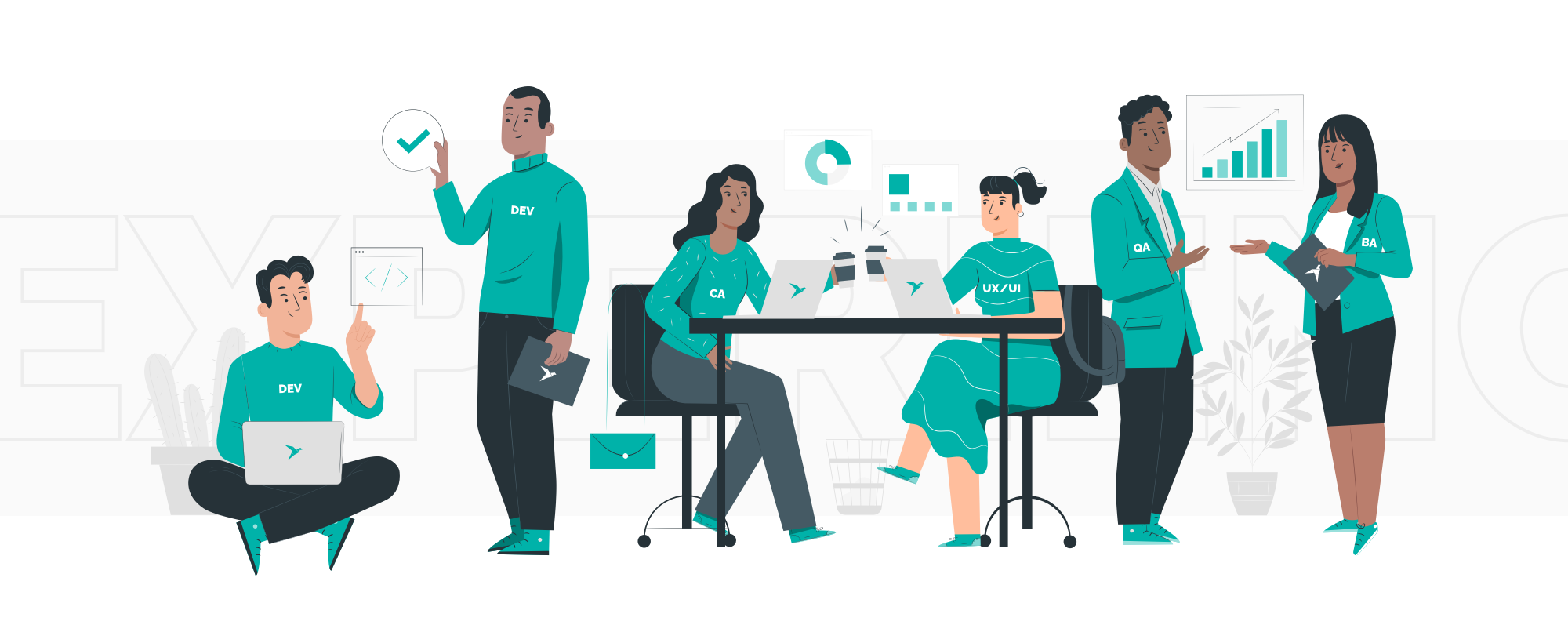 For many years we have been helping fintech firms realise their potential. We go beyond the standard application development service and provide expert and holistic assistance to ensure startups can exceed their goals.
Here at TechMagic we have an experienced team of diverse experts consisting of UI/UX designers, Backend and Frontend Engineers, Cloud Architects, Business Analysts and test automation experts that know how to turn an idea into a complete app. We specialise in helping small and medium businesses get the most out of their apps.
Recently, we have built fintech apps for Tide and Fractal Labs. With Tide, a financial software solution for SMEs, we used technologies, such as Swift, to build a modern and accessible app on mobile and QA platforms. Our expertise and flexible approach enabled Tide to roll out an app that is robust and ready to go. With Fractal Labs, now called tomato pay, we used a different approach and a smaller team to create a modern web application, utilising React, that enabled the startup to become an industry-leading financial intelligence platform.

Final Thoughts
The future looks bright for many of these top fintech startups in London. The current startup ecosystem has allowed for a diverse and exciting range of businesses to flourish. To ensure that you are also at the forefront of your industry consider how TechMagic can improve your startup's workflow.
TechMagic is a fintech software development company with a narrow technology focus and an array of highly-skilled teams dedicated to enhancing a startup's potential. We have a team of bright, experienced and innovative developers who use a range of technologies such as JavaScript, Node.js, AWS, Salesforce, Angular, React, and many more to help startups succeed. To learn more or discuss your project with TechMagic — leave us a message. Our sales rep will get in touch with you in no time and will help shape your future project!