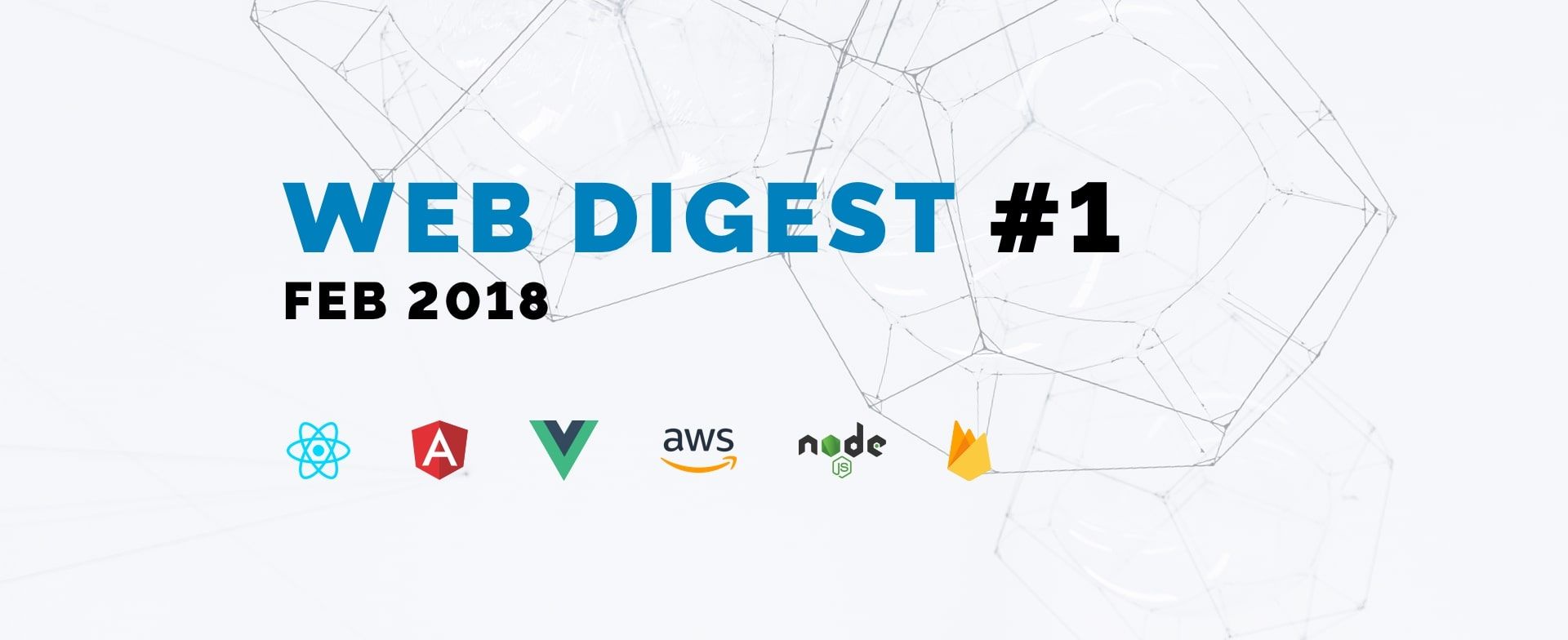 Web News Monthly Digest - February 2018
Current Web is running so fast that it is really hard to keep track of all news and changes. We hope our new Web Monthly Digest series can help you deal more painless with all these staff.
Let's start. Our top for the February 2018:
Releases/News
Articles
Videos
* *Useful Links* * [Epic Spinners](http://epic-spinners.epicmax.co" target="_blank) * [Online WebAssembly IDE - WebAssembly Studio](https://webassembly.studio/" target="_blank) * [Jarvis - A very intelligent browser based Webpack dashboard](https://github.com/zouhir/jarvis" target="_blank) * [Polacode - Polaroid for your code](https://marketplace.visualstudio.com/items?itemName=pnp.polacode" target="_blank) * [Vue Enterprise Boilerplate](https://github.com/chrisvfritz/vue-enterprise-boilerplate" target="_blank) * [CodePen: Your Next Login Form](https://codepen.io/dsenneff/pen/QajVxO" target="_blank)
Have we missed something? We always welcome comments, suggestions, and corrections.
P.S. And always remember: "Love what you do and do what you love".

Mike Butusov
London, UK
Head of Marketing at TechMagic. Passionate about startups, digital ecosystem, cloud technologies, and innovations.
View Profile