What Is a Center of Excellence and Why Does TechMagic's CoE Fit Your project?

Content Marketing Manager at TechMagic. Mainly focused on content marketing, SEO optimization, and media relations.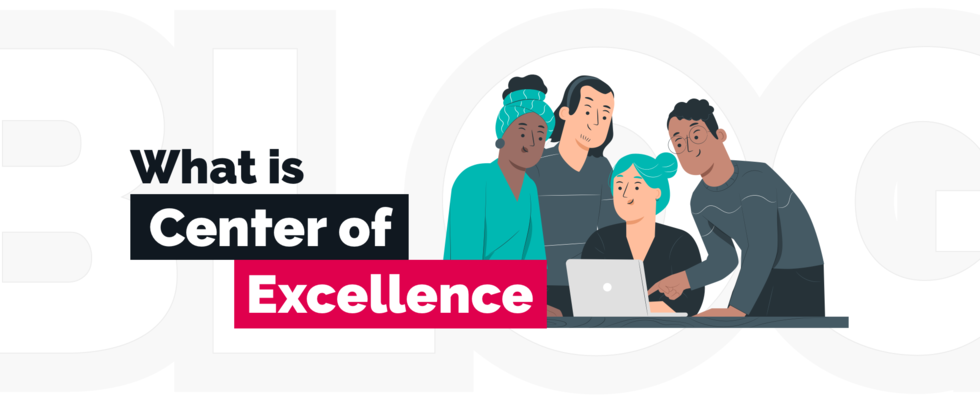 Companies should consider establishing an IT Center of Excellence (IT CoE). Check out the benefits to know more!
With so many small startups popping up everywhere, large enterprises are constantly forced to make sure that they catch up with the latest trends. The biggest challenge for many organizations is access to expertise. Every business wants to have efficient processes that will lead to better services for customers, and hence more revenue. What is CoE (Center of Excellence)? What are the benefits of the Center of Excellence? How does it help a company to achieve its objectives effectively? Do you need to establish a Center of Excellence? Continue reading as we provide the definition of a Center of Excellence, how it works, its competitive benefits, and more!
What Is an IT Center of Excellence?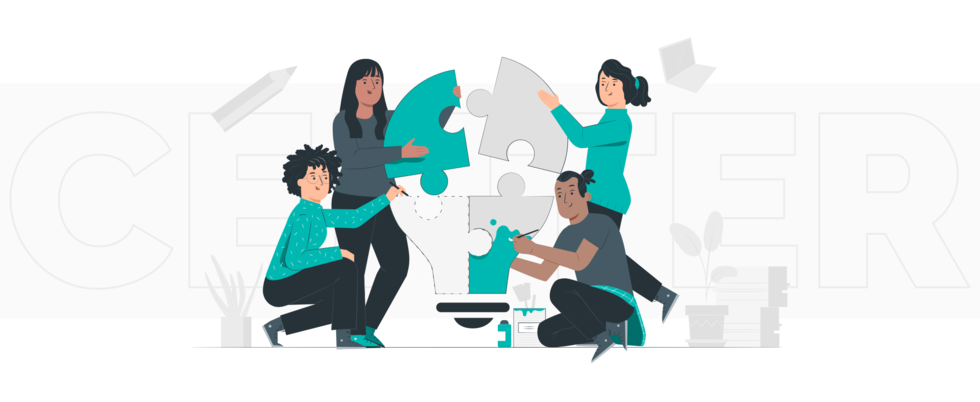 Chances are that you might have heard about Centers of Excellence. In case you haven't, keep reading to find out the CoE meaning. A Center of Excellence (CoE) is an entity or team whose primary goal is to provide companies expertise in a specific field. CoEs usually comprise members of management and IT.
A CoE will usually provide support through training, research, and skilled leaders. This entity supports professionals so that they could carry out the most complex tasks.
It is usually created when a company lacks knowledge or skills in a specific area of interest. For example, if a company needs to adopt artificial intelligence best practices, it may form or outsource a CoE. The main focus of a CoE is to remove any deficiencies an organization might be facing. Doing this will facilitate the organization in moving forward and achieving its goals.
How the Center of Excellence model works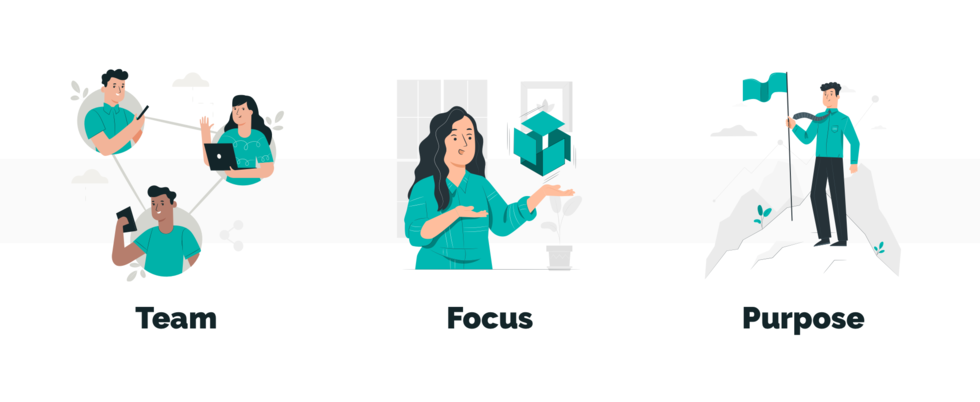 The three important parts of a Center of Excellence are the:
Multifunctional team,
Focus area,
Purpose.
Each CoE is made of a team of people who work together to achieve a particular purpose. Depending on the type, the team can include people who already work in the company. Another option is to hire professionals from outside the company. Some projects are ongoing, while others are short-term, depending on a company's specific needs. For a temporary one, team members usually take on management's responsibility until the task is complete. In an ongoing CoE, the members of the team will be assigned different responsibilities.
It is designed to work around one focus area. The focus area can be anything relevant to the business. Examples of focus areas include learning a new skill, adopting new technology, and adding a new business concept to a company.
The purpose correlates with the CoE focus area. Thus, it may serve to provide training, research, and guidance on new practices and technology, continuous support, etc.

The Advantages of Centers of Excellence
A CoE is a blend of expert knowledge and a strong sales department. The latter, in turn, helps a company create new lines of business and properly utilize its best specialists and resources to promote business growth. Here are some benefits of an IT Center of Excellence.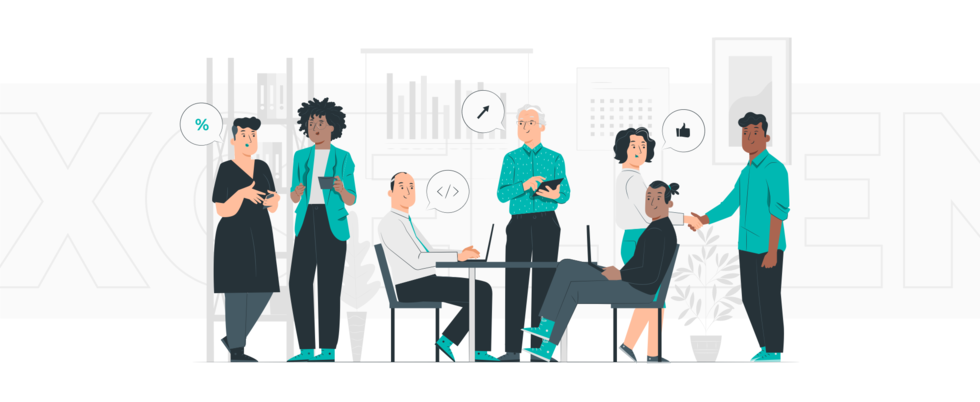 Flawless code quality
When working with a CoE, clients get a sustainable, experienced, and highly qualified team of the following specialists: a CTO, Senior front-end developer, Senior back-end developer, Senior Business Analyst, etc. They usually pass international certification to prove their knowledge and skills, mentor other team members, perform their code review and have the biggest experience working with advanced technologies and delivering dozens of successful projects. Thus, a client is sure to receive a flawless product in the end.
Advanced R&D process
A team within a CoE can help businesses solve tasks of any complexity, from going through the Proof of Concept, solving elaborate technical challenges and feasibility studies to initiating the project start in terms of architecture setup and key frontend/backend components.
Exceptional performance and delivery
A CoE helps their clients at a critical moment eliminating bottlenecks by offering resources with the right capabilities, which in turn increases the speed of delivery. An effective Center of Excellence will promote better execution of projects since the workload is streamlined, specialists have in-depth expertise, and teams are more focused on achieving objectives within a given timeframe.
Even though the fee will be higher than working with a team of Junior or/and Middle developers, a client gets the work done much faster and starts achieving their strategic business goals.
Proficiency in innovative technologies
Working with an IT Center of Excellence proved to be a cost-efficient investment in terms of the technologies used. Talking about Techmagic, as a certified AWS partner, we apply Amazon's best practices and strive to complete the most complicated technical challenges using various services and tools in the Serverless domain.
Why Consider Building a Center of Excellence and Why We Did It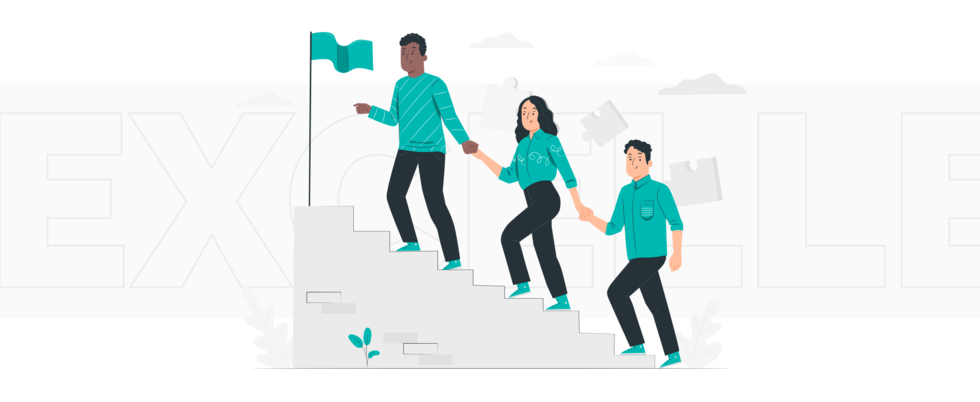 Building a Center of Excellence is a good strategy for furthering a company's growth. It makes sense to create a Center of Excellence if a company has reached outstanding experience, knowledge, and understanding in a specific technology so that it's ready to set a separate hub to offer Center of Excellence services to big clients.
A CoE can ensure a substantial advantage in the highly competitive IT talent market. Since software development Centers of Excellence consist of experienced specialists, who work with complex projects and tend to have a better employer image, the IT company behind this CoE is able to build teams faster to start working on the client's project. They can then work with big companies that need to start developing fast, specialists of unique tech stack and rare expertise, such as Serverless architects or blockchain developers. That's precisely why Techmagic established its CoE — to help companies jump-start their projects, guarantee deep immersion of the team into business specifics, offer a personalized approach, and gather a team of developers while CoE experts deal with the client's code.
Our Experience
TechMagic is a web development company that helps businesses of all sizes to set up remote teams. With a narrow focus on AWS, Serverless, and JavaScript framework, we established our own CoE to offer business solutions by our experts.
The main task of our CoE is to perform pre-sales, start new projects, complete complicated tasks of R&D level, and transfer the ongoing project to the core team to finish it. For instance, if a business wants to start working right away, there are always experts at our CoE who can immediately begin working, explore the product's architecture, and communicate with the clients' team while we are searching for developers for this project. Thus, the client doesn't need to wait for months until there are available resources in the offshore company.
There are two models of cooperation within our CoE: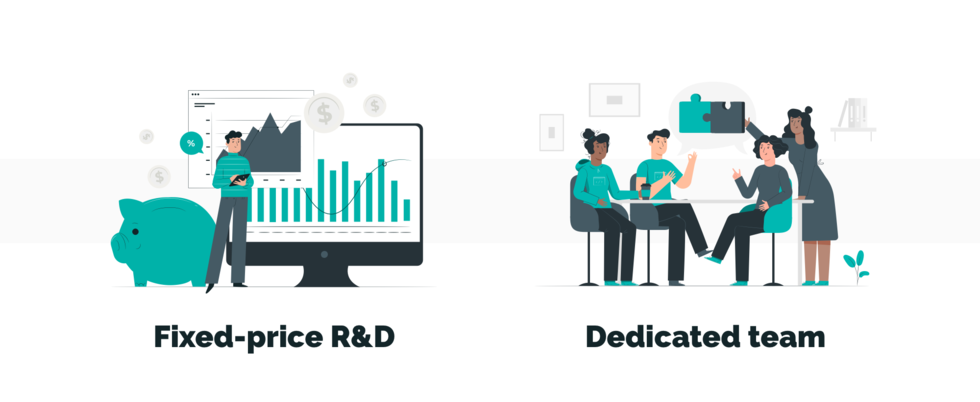 Fixed-price R&D. For businesses with challenging tasks requiring in-depth technical expertise and for those who aren't sure if their ideas are feasible, we offer this type of cooperation. In this case, we apply feasibility studies for a fixed price to check what we can offer our client. After the R&D session is done, we provide a few deliverables like architecture examples with all suggested services to fulfill the task, chosen approach, and a brief action plan.
Dedicated project start. This is for clients who want to start working right away. So we outline and prioritize tasks, assign responsible specialists, analyze project architecture, take a look at the code, and perform various technical tasks. At the same time, we are looking for specialists to form the long-term dedicated team so that CoE specialists can hand this project to them.
With the TechMagic CoE, be sure that you'll have direct management over projects, regular status meetings, and support and knowledge of the most experienced experts from the TechMagic team.
Final Thoughts
Partnering with an IT CoE uncovers many business benefits, namely: highly experienced talent, advanced tech stack, external worker management, and fast delivery of a quality product.
If that's what you are looking for, contact the TechMagic CoE team for high technology solutions for your project.