4 Reasons to Use Serverless Architecture in Healthcare

by Artem Arkhipov
Web Expert at Techmagic, full-stack developer, coach and speaker. Passionate about JavaScript, Cloud Computing and Serverless.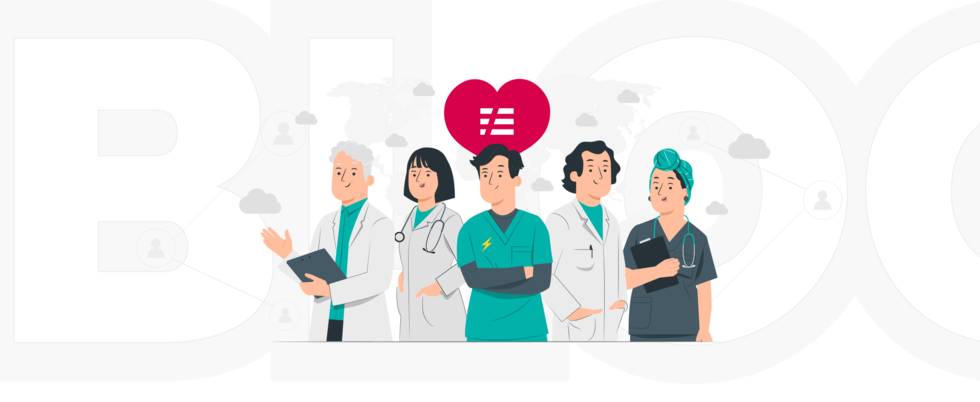 The trend for serverless in the healthcare sector is growing. ▶️ Learn how this architecture benefits health IT and when you need it for your apps.
COVID-19 has accelerated digital transformation by several years, and healthcare is the industry where this process has taken a quantum leap. The industry's spending on cloud migration increased by 19.3% in just five months, with a noticeable trend for serverless platforms.
As one of the top cloud computing service providers, TechMagic has a strong focus on serverless development, along with industry-specific expertise in building serverless applications. So in this article, we'll cover in detail the use of serverless in the healthcare industry and its benefits.
When to Use Serverless Architecture?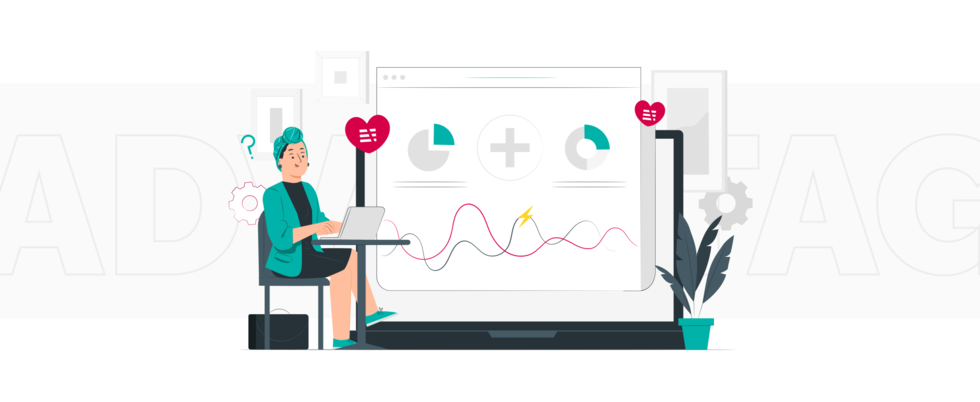 Serverless architecture can be a magic wand for certain types of applications. But before we dive into it, let's define in brief what it actually means. Serverless architecture does involve physical servers, but they are handled by third-party companies; meaning that server provision, scaling, and maintenance are not your headache.
Unlike other computing services, the system isn't always on. Serverless functions are triggered by certain events. For example, instead of an email service, a simple email function runs whenever you want to send an email. This allows your development team to build a more granular architectural design.
Here are four signs that you may need a serverless architecture for your healthcare service applications.
Unpredictable Amount of Server Load
No one could have foreseen the sudden impact COVID-19 would have on healthcare. Systems were barely handling the load, with a growing number of patients entering hospitals. Serverless architecture prepares you for sudden workload changes, be it during a pandemic or seasonal outbreaks or on normal days.
Quick Growth or Rapid Changes
If you launch a medical app, it's hard to predict all the features users will need. You can try to implement them all at once, but it will require a lot of time and cost a fortune well before the app is launched and you receive any income. With serverless technologies, a development team can quickly alter, update, or fix the app without affecting its performance. In other words, instead of guessing, you can match the app with real user expectations.
High-Latency Background Tasks
Using serverless architecture for healthcare applications that process loads of data or multimedia may be a natural choice. Thanks to scalable storage and asynchronous data processing, your users will continue enjoying premium app performance, regardless of how much data is being uploaded at the moment.
Client-Heavy Applications
The shift toward value-based care has made patient engagement and experience a top priority for many healthcare organizations, resulting in more patient-centered applications. With serverless architecture, the app's functionality can be run on local servers closer to users, reducing latency and improving performance.
Let's look now at three use cases of serverless in health IT:
Internet of Things (IoT). IoT devices generate lots of data, making it hard for healthcare providers to process it all. With a serverless architecture, you can scale to millions of devices and billions of messages.
Remote healthcare. With a well-designed, easily available, and scalable solution at hand, it's easier to run high-traffic and feature-rich systems like healthcare platforms and telehealth apps. Focus on patient experience and care delivery while third-party providers make sure the platform works flawlessly.
Health data pools. Be it health record data, clinical trial data, real-world evidence, or manufacturing documentation, serverless computing allows your app to process them all in seconds without capacity concerns. In other words, you can process, collaborate, and share enormous amounts of data coming from various sources in multiple formats without system failures.
Serverless in healthcare is a relatively new technology, but its applications are growing fast due to the numerous benefits it brings to the table.
Top 4 Reasons to Use Serverless System in Healthcare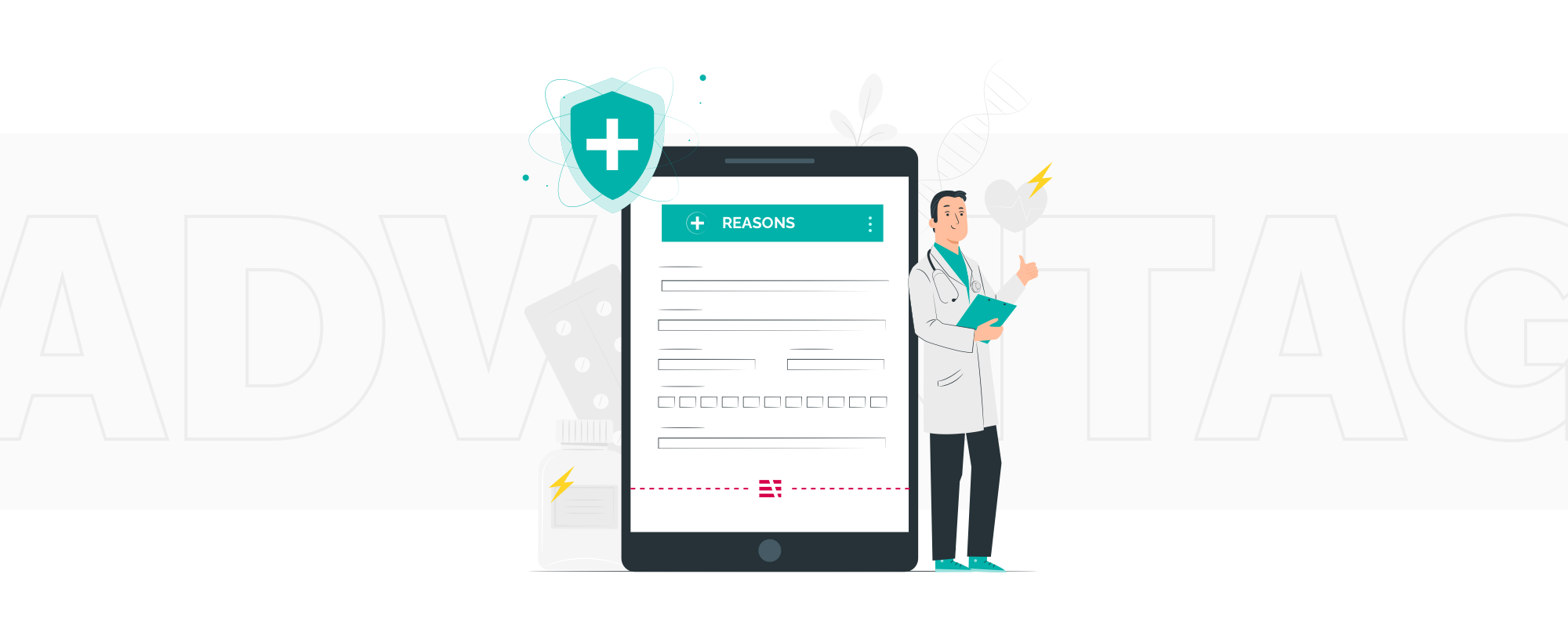 Serverless apps prove that this technology is no more just a buzzword in the industry. Here are four benefits that make serverless function in healthcare so attractive.
Better Security
For starters, cloud providers handle administration maintenance, and security, as well as hardware and software updates. Giants such as AWS, Azure, and Google are HIPAA-compliant and ensure cloud security best practices to protect their services from cyberattacks or data leaks.
With serverless architecture, you deploy a large number of tiny functions into the cloud. Such functions are easier to analyze for security pitfalls. They also have no memory and "die" after being triggered, alleviating the risk of long-term attacks. Besides, your developers can move to smaller microservices, setting minimal roles and applying security policies to each function.
Reduced Costs
Let's take a quick look at the health economy. The COVID-19 outbreak, physician shortage (about to rise by 2.5 times in the next ten years), and chronic underfunding, along with growing demand and patient expectations, have imposed a significant burden on the industry. Cost optimization is also a top priority for many healthcare organizations, something serverless can help with a lot.
This architecture employs a pay-per-use pricing model where you pay only for allocated serverless resources. The charges are based on the number of function executions and utilized workload. What's more, a serverless system in healthcare reduces operational costs because your IT team doesn't need to spend much effort on the system's troubleshooting and maintenance — it's mostly done by the cloud provider.
Enhanced Performance
Serverless architecture scales automatically up or down, so the system will adapt, regardless of whether there's an influenza outbreak or it's just a regular day. Since the information is backed up and distributed across servers, a failure of one server won't affect the app's availability.
Serverless is a go-to solution for processing enormous amounts of health information, be it EHR or IoT, in real-time. Serverless databases can be accessed from any device without the need to download each app individually.
Faster Time to Market
Another good thing about serverless computing in healthcare is that your health tech developers don't need to handle operational tasks. Providers handle provisioning, monitoring, maintenance, security, and other administration so that developers can focus on experiments, application improvements, and user experience instead. As a result, they can release the app to market more quickly.
Our Expertise in Building Serverless Architectures for Healthcare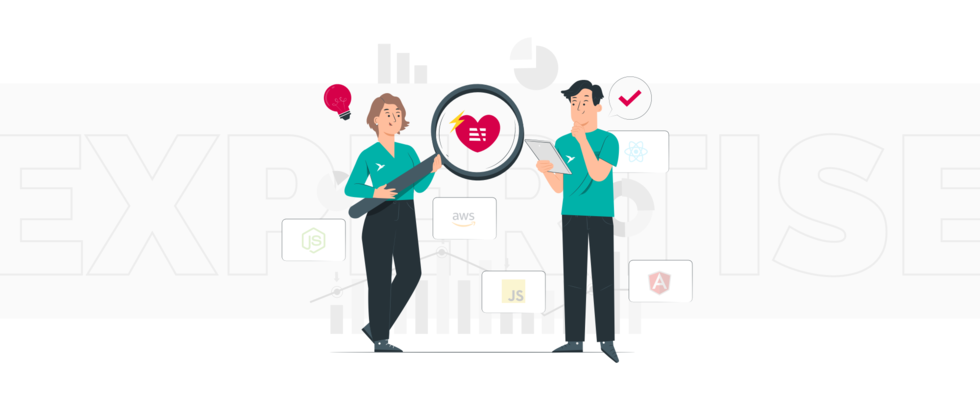 Healthcare is a complicated area due to strict compliance standards and high performance requirements. At TechMagic, we have the right tools and experience to deliver you a readily available and scalable health tech solution from scratch, matching your business needs with technical possibilities. Serverless, AWS, Node.js, Angular, React, or JavaScript — opt for any of these, knowing we are well-versed in the technology.
TechMagic works a lot with NHS- and HIPAA-compliant products and has vast expertise in health tech, from health and fitness apps and EHR systems to management platforms for providers and patients. To learn more about our experience, check psHEALTH, one of our creations. The app automates the referral management process, freeing up medical staff to deliver better patient care.

Bottom Line
Serverless technologies in healthcare can be a magic wand for applications that need to scale fast, be readily available and perform high-latency tasks in seconds. When built by a team of professionals, it goes beyond the typical capabilities of cloud computing and provides extra benefits like enhanced security, automatic scalability, and significant cost reduction. And TechMagic can do this for you. Contact us to discuss a project or learn more details about our offerings.