Top 12 Marketing Technology Trends for Startups in 2023

Lead Business Analyst at TechMagic, with a background in Project Management and QA, mentor, and speaker. Passionate about Business Analysis and Product Design.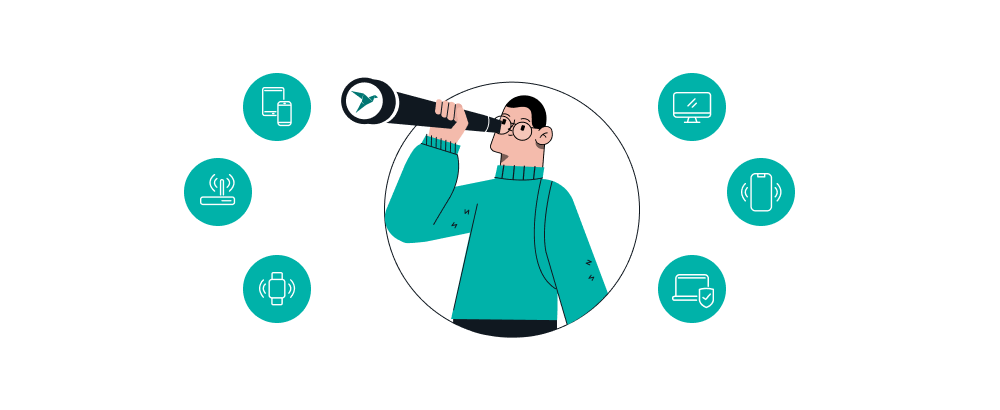 In 2023, new trends are going to penetrate marketing. In this post, we will examine the top 12 latest technology trends in marketing to follow this year.
The marketing industry, among all domains, is highly susceptible to change and constant evolution. Missing out on the new trends in marketing leaves business owners behind, not allowing them to gain a competitive advantage, generate more leads, and attract new customers.
Let's dive into 12 current trends in marketing below:
1. Wearable tech integration
Let's start our list of innovative martech trends from wearables. Wearable martech integrations offer new ways to approach audiences and build connections with users. Smartwatches and other tools enable highly targeted advertising — for instance, a person who's looking for an apparel store can get a notification from one when passing it by.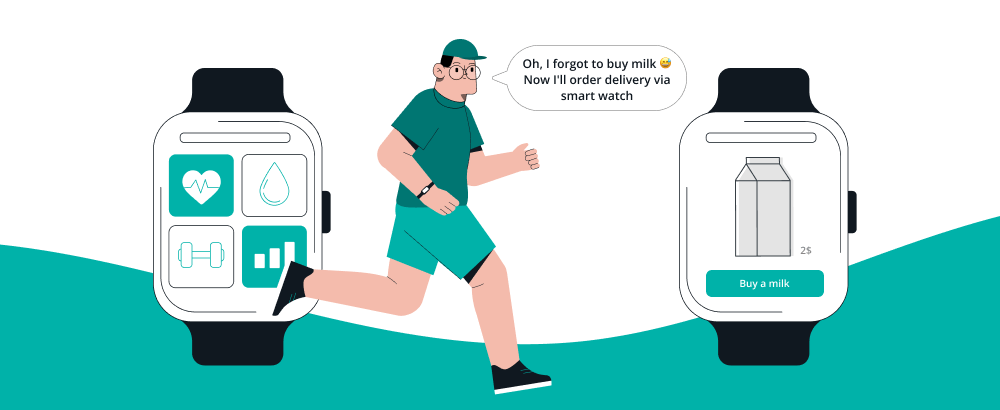 Wearable technology trends in marketing allow marketers to reach potential shoppers at the right time in the right place, increasing conversion rates.
Also, similarly to how mobile optimization became a major ranking factor, wearable tech can also have a part to play in search engine optimization. In the future, website managers might be required to optimize their platforms for smartwatches and other wearable devices to get a higher ranking.
2. VR/AR content
VR campaigns have been in the marketing technology news for a long time. Adidas, for instance, launched one back in 2017, allowing people to follow two mountain climbers in real-time. Incorporating augmented and virtual reality in advertising campaigns plays well with users' desire to prioritize the shopping experience over the product's price.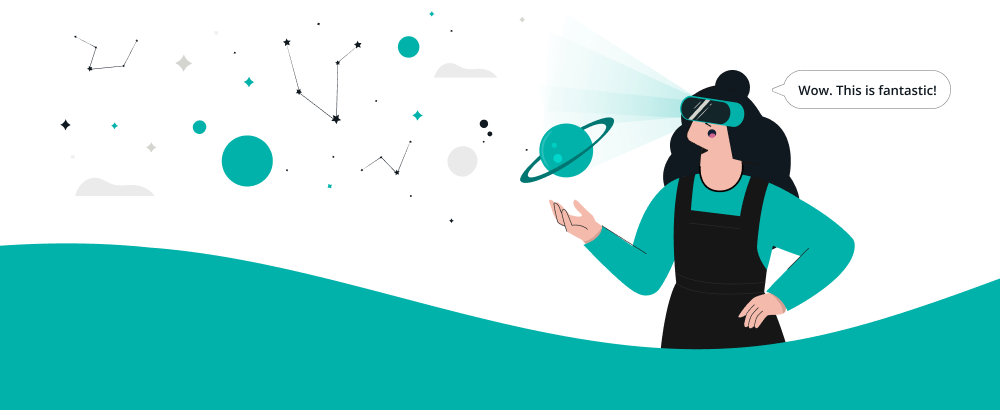 On top of that, new technologies in marketing can be used to appeal to a younger audience. Online ads or TV commercials as tools will not be as effective in connecting with kids as an immersive campaign is.
Samsung launched the Bedtime VR Stories app that proved the efficiency of immersive technology in connecting youngsters and brands.
3. Big-data platforms for in-depth monitoring and analytics
The impact of data in marketing technology trends increases gradually. Thanks to campaign performance monitoring platforms, managers can track the efficiency of content they publish, capture metrics — Customer Acquisition Cost, Customer Lifetime Value, and many more.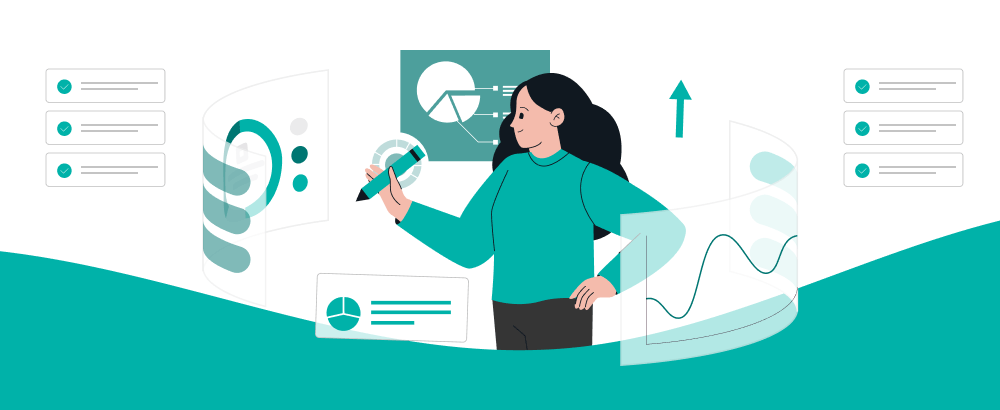 In the next few years, as machine learning and AI tools become more affordable, there will be platforms for handling the following tasks:
Making accurate pricing decisions.
Thanks to martech trends in 2023, business owners will be able to ensure their pricing strategy has high upside potential and gives their product line an advantage compared to competitors.
Higher customer responsiveness.
Being able to predict changes in customer values and priorities gives businesses more reactivity and increases adaptability in content creation, team collaboration, or choosing the right marketing channels.
Increasing customer loyalty.
Collecting more data on customers and processing it with the help of an intelligent platform will help brands cater to clients more efficiently, offering them relevant special deals. The company will be able to promote only the products that are relevant to users without being redundant or intrusive.

4. Programmatic ads
Right now, marketers still have an important role to play when it comes to setting up the ad. Default settings are rarely the best ones, and managers have to tweak the campaign settings a ton to run a successful campaign.
In the US alone, programmatic ads spend has been projected to hit closer to $100 billion in 2023. The US and UK are expected to lead the change and have the highest share of programmatic advertising and trade.
5. Chatbots
Back in 2016, Oracle found out that every second customer is expecting 24/7 availability from customer support. Reaching this level of customer-friendliness is next to impossible without chatbot implementation - another one from our top martech trends list.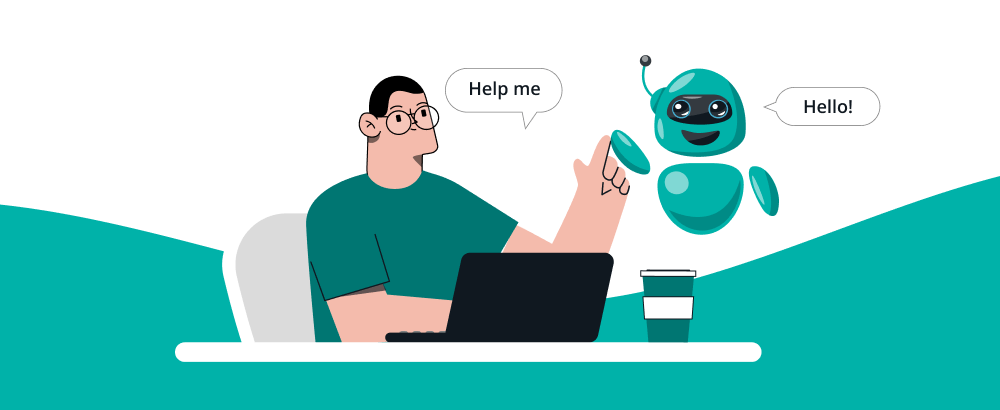 It is estimated that chatbots will be considerably more human in the next five years, thanks to machine learning and artificial intelligence advancements. The development of voice bots — like Google Assistant, Microsoft Cortana, etc. — is one of the most promising trends in MarTech development that specialists can leverage to collect more customer queries and increase conversion rates.
6. Blockchain-based marketing tools
Advertising fraud is a major problem marketers face. Research estimates that marketing managers lose around $19 million a year to fraudulent activity. To make sure you can track the KPI of a campaign transparently and are not sending your budget down the drain, consider using blockchain anti-fraud platforms in 2023.
Blockchain allows marketers to offer users solid data behind their claims as well. For instance, a blockchain-based platform can keep records that prove the product's authenticity or place of provenance.
Read also: How to Start a Cryptocurrency Exchange Website Like Binance.
7. Voice technology
Smart speakers are no longer a rarity in modern houses. According to studies, the number of voice assistants grew by 78% between 2017 and 2018 and has only increased since. Only in the USA there will be 135,6 millions of voice assistant users in 2023, according to Statista prognosys.
The impact of one of the biggest 2023 martech trends is indisputable — here's what it means for marketers:
The rise of audio branding.
Unique notification tones will be a major way for technology companies to stand out among competitors;
A growing emphasis on UX voice content.
It will be increasingly more important to make sure a person feels comfortable talking to the brand's voice assistant.
Music as a part of the brand culture.
Since 77% of Americans are active music streamers, connecting to companies that share customers' tastes in music will become a growing trend in the future. Marketers should consider the rising importance of music and create branded playlists to connect with users more efficiently.
8. Mobile-first solutions
Millennials and Gen Z are known as mobile-first generations. For them, surfing the web is no longer a necessity or a ritual but a daily activity. That's why these shoppers are often doing shopping or ordering services on the go — and the tendency is here to stay.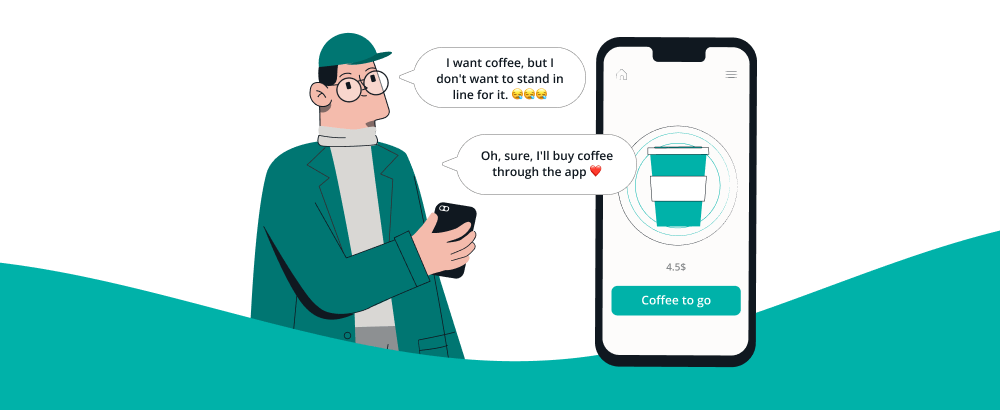 How should marketers leverage the increasing popularity of one of the best 2023 martech trends? Here are a few ways to benefit from the trend:
Designing for mobile as a priority.
Businesses will attract investments for marketing in mobile social media apps and have to take Zuckerberg's Meta road in the future — catering primarily to mobile users and scaling for desktops as they go.
Ensuring their online platforms are mobile-friendly.
Since responsiveness is already a crucial factor to influence rankings, marketers cannot miss out on catering to mobile users well.
Leveraging user-generated content.
The boost of marketing ROI and the potential impact of UGC campaigns have been impressive lately.
Location-based targeting.
Similar to wearable tech, smartphone-based Bluetooth and GPS tracking helps business owners find prospects that are in close physical proximity to the store or the office and get in touch with them.
9. Data management and customer data platforms
Customer data platforms are another promising digital marketing technology trends of the decade. In the next three to five years, these tools are expected to become huge — the market value is estimated to reach $3.2 million up to 2023.
As GDPR and data protection regulations in California limit marketers' freedom in data gathering, data management, and organization platforms will be crucial for processing the insight brands already have more efficiently.
An additional feature such platforms are going to introduce is lookalike modeling — marketers can use existing customer data to create other profiles of prospective customers and discover new target audiences.

10. Omnichannel communication experience
Since new marketing channels will emerge and there will be more ways to reach customers, businesses will have to release omnichannel content to leverage the full potential of every tool. In 2023, brands' marketing strategies will focus on bringing different experiences closer together.
Possible examples include:
Online and offline convergence.
Using IoT-enabled mobile apps to help customers find the right product in the store or notifying them about special offers is already a common practice that's going to be amplified over the next five years.
Long-lasting customer journey.
Marketing managers will need to invest more effort in connecting with prospective customers, including targeting them via different communication channels using various means — video, posts, audio content.
Brands will be more human and customer-centric.
The development of technology allows businesses to talk to clients in different styles. The popularity of real-time content, such as Instagram stories, will require more humanization and authenticity from companies.
11. Push notifications
Brands are increasingly using push notifications to keep their customers engaged. And by the way, this is actively working because most mobile users have the option of receiving such messages on their smartphones activated.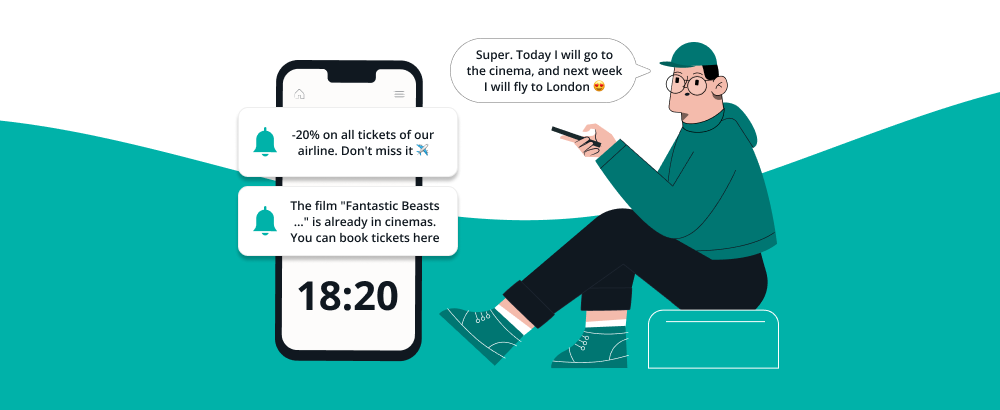 On the other hand, it is essential to understand that the number of such messages per user should be controlled. They should not appear every five minutes unless the specificity of the application itself requires it. Otherwise, you run the risk of getting numerous uninstallations.
If you did everything right, the number of reaches and audience engagement will multiply. Are you interested in the implementation of the technology? Contact TechMagic to get a professional consultation.
12. Internet of Things
The last one in our list of MarTech development trends is the Internet of Things concept. The main advantage of the IoT is that this concept allows for more efficient interaction with the audience.
5 main changes will occur in the field of marketing after the widespread introduction of the Internet of Things:
Simplified exchange of sales data.
One of the most important metrics for a business is sales data. With information about how, where, and how much your products are sold, you can adapt your efforts to the current market situation. Smart devices will collect and transmit this data to you in real-time. This technology allows you to create effective marketing strategies and improve many indicators for the company;
Instant consumer analysis.
Through a combination of the Internet of Things and CRM, companies will be able to collect and organize customer data;
Improving the quality of service for devices.
With the help of IoT, devices will self-assess their service life, take care of ordering parts or their replacement in advance, which will save consumers time, and manufacturers - track technical characteristics and speed up service;
Increasing the effectiveness of advertising.
Thanks to IoT solutions, companies will be able to create more relevant ads that will significantly increase the number of buyers. With the help of connected devices, companies process information about each existing and potential customer. Analyzing users' habits, preferences, and tastes helps create products and advertising campaigns that attract as many buyers as possible. Moreover, advertisements are usually targeted at the average person. IoT, in turn, offers an individual approach to each customer;
SMM optimization.
When famous social networks like Facebook and Twitter were born, many marketers did not perceive them as an effective working tool. After some time, this position was defeated. At the moment, absolutely all marketers of large companies note that if you spend at least a few a day on SMM, the company's Internet traffic will increase significantly.
Read also: TOP 5 Enterprise Application Development Technologies 2023
Conclusion
New marketing technology trends to follow impact the way managers strategize, execute, and monitor campaigns. Using new platforms and advantages they help define your target audience more precisely, find a way to build a bond with a prospective customer, and allocate advertising budgets more efficiently.
Contact TechMagic to build a custom solution for campaign management, customer analytics, and other day-to-day tasks. Leave us a message to discuss your project — our team will find the most efficient way to integrate marketing technology trends for 2023 into your product.