How to Start a Cryptocurrency Exchange Website Like Binance

Lead Business Analyst at TechMagic, with a background in Project Management and QA, mentor, and speaker. Passionate about Business Analysis and Product Design.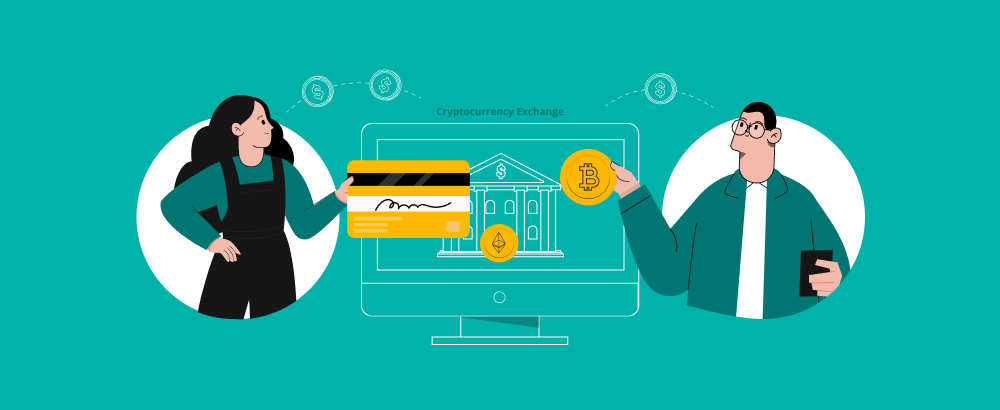 As an entrepreneur venturing into cryptocurrency exchange, creating a proper and comprehensive platform for your service is essential to help you succeed in the growing industry.
Cryptocurrency has become more prominent over the years, providing users alternative currency options for purchases, subscriptions, and other financial needs that accept cryptocurrency. A big part of crypto is profit-making abilities that allow entrepreneurs and investors to exchange their currencies for other cryptocurrencies at a certain rate.
Here, we provided a comprehensive guide to help you build your own cryptocurrency exchange website that has the potential to go against leading crypto companies in the world.
The Best Examples of Successful Cryptocurrency Exchange Startups
Before diving into the creation of your platform, let's take a look at leading cryptocurrency exchange companies to give you an insight and key takeaways on how they handle their platform.
Belfrics Group

Belfrics is a Malaysian-based smart digital asset trading platform that exposes entrepreneurs and investors to cryptocurrencies like Bitcoin, Ethereum, and Litecoin. They provide a cryptocurrency exchange platform that uses blockchain to offer know your customer (KYC) verification to their users.
Besides KYC blockchain solutions, the company provides its clients with a blockchain aggregator and education platform to fully immerse their users with the trends of global blockchain processes. Moreover, the firm offers a white label exchange platform, allowing entrepreneurs to trade, build, and run digital currency exchange without investing in software and infrastructure.
The company currently operates in 7 countries and is looking to expand to another 15 countries soon.
Coin Burp
CoinBurp is a trading and exchange platform and a cryptocurrency brokerage dedicated to focusing on bringing cryptocurrencies, NFTs, and currency purchases in one place. They provide users easy access to purchasing cryptocurrencies, discovering curated NFTs, and securely storing the same.
Their platform offers digital wallet-like features enabling users to store, trade, and purchase crypto and NFTs holistically in one platform. Their features allow them to provide their customers with a seamless and convenient experience for cryptocurrency trading and purchasing.
Buenbit
Buenbit is a cryptocurrency exchange and cross-border payment platform based in Argentina. Targeted at the Latin-American market, Buenbit offers a cryptocurrency exchange and investment platform catering to digital currencies such as Bitcoin, Ethereum, and Binance, to name a few.
They leverage their platform by offering cryptocurrency trading to offer low-cost payment rates between merchants and consumers. Moreover, they offer a safe and robust system that allows users to purchase and trade cryptocurrencies from Mexico and other localities in Latin America.
Fumbi
Fumbi, a Slovakia-based startup, offers a cryptocurrency trading platform dedicated to replacing collective investment schemes, enabling users to own their cryptocurrencies directly. The platform boasts a simplified cryptocurrency investment, purchasing, selling, and trading scheme, eliminating friction and hassle among its users.
The firm aims to empower and educate more individuals about the power of crypto and its ability to increase profits for individuals and businesses alike. At present, the startup has over 40,000 users and trades 28 cryptocurrencies.
These are only a few of the many cryptocurrency exchange startups that focus on providing a seamless and streamlined platform that empowers their users to actively invest, trade, and buy and sell cryptocurrencies. The best cryptocurrency platforms feature a well-rounded customer-centric platform that ensures convenience, safety, and reliability in the market.
Now that we have some idea of how cryptocurrency startups handle their websites and perform as a platform, it's time to look into the main features when developing your cryptocurrency platform.
Read also: Top 9 FinTech London Startups & Scaleups Founded in 2021
Main Key Features for Building Cryptocurrency Exchange Website
The cryptocurrency market is a highly-profitable platform that has the chance to increase your income significantly if used and applied correctly. Despite having a surplus of cryptocurrency platforms readily available worldwide, some resources can become unreliable, placing users at risk without fintech app development services.
To avoid this, here is a list of key features that is essential to creating a high-quality cryptocurrency trading platform.
Account Registration and Login Process
As with all applications in the market, identity and access management solutions that carry robust login and registration processes are essential to ensure that your application is safe and reliable to users.

Beyond being the first thing people see when interacting with your platform, this is your first line of defense from unwanted cyber threats such as fraud and data breaches. Ensuring that you incorporate robust security and authentication systems in place can protect sensitive information.
There are numerous authentication methods you can incorporate into your login process to foster a secure and efficient login and sign-up process, such as:
Single Sign-Ons (SSO)
Multi-factor Authentication (MFA)
Passwordless and biometric authentication
Incorporating these login features into your platform can significantly increase your security levels while ensuring a seamless and frictionless user experience for your customers.
User Verification
Given that cryptocurrency deals with monetary values, user verification is key to ensuring that transactions are legitimate and secure. Cryptocurrency and blockchain are greatly known for their safety features due to their decentralized network database and thorough authentication.
Verified users generally have more access and privileges to your platform's products and services, depending on the type of verification they provide. To ensure a robust user verification system, you can incorporate Step-up authentication processes that allow you to require your users to provide further information to be allowed to conduct more sensitive transactions such as withdrawals and money transfers.
Transaction System
Withdrawals, transfers, and peer-to-peer transactions are essential elements of cryptocurrency as users are active in buying, selling, investing, and trading their cryptocurrencies to other parties who wish to interact with them. Implementing various options that aid to such transactions, such as linking their bank accounts or e-wallets/digital wallets, can streamline their transaction process between themselves, peers, and merchants.
You can also provide a wallet-like system within your platform, allowing users to store cryptocurrencies within your app to reduce friction. Providing a crypto wallet and storage enables your users to use their crypto within your app directly. This boosts the security of their crypto by eliminating system errors transfers from external or third-party apps.
Crypto Analytics
Most crypto users like to keep track of current cryptocurrency trends as well as their own activities within your application. Providing an analytics panel enables them to stay on top of their transactions.
API for Internal Admin Processes
An internal API allows you to create curated and automated trading systems for your users or provide the data exchange among the verified devices using the cryptocurrency exchange script.
Using internal APIs in your cryptocurrency exchange platform allows you to add value, drive productivity, and reduce time spent exchanging information between your teams. This is essentially your backend system in your platform, invisible to your customers.
Having internal APIs can help monitor trades and exchanges within your platform, allowing you to actively collect and curate such data and use them to provide more value to your customers interacting within your platform.
Read also: Where and How to Find a CTO for Your Startup [Complete Guide]
This also allows you to foster a centralized database for your consumer's data and activities, enabling you to effectively audit and keep track of data. Moreover, a centralized database can help you streamline audit and compliance processes with data privacy and crypto laws by storing all of your data in one place.
These features are only a few of the many that help build a robust and efficient cryptocurrency platform. A good combination of these key features in your platform enables you to provide more value to your users through seamless and streamlined processes, making crypto transactions easy and convenient for them.
How to Build Your Cryptocurrency Exchange Platform
Building your cryptocurrency platform can be a challenging but rewarding feat. Utilizing the key aspects needed within a cryptocurrency exchange website, as mentioned above, you can ensure that your platform is a comprehensive and seamless waypoint for your users to access cryptocurrency.
Here is a step-by-step guide as you create your cryptocurrency exchange platform similar to Binance to help you easily set up and develop your crypto trading platform.
#1: Conceptualizing Web Design and Development
Like every website, tackling its web development and design needs is the first step to ensuring that your platform is seamless and easy to use. Take the time to conceptualize and develop a holistic system that addresses your platform's aesthetics and functionality.
When designing, you must include the following aspects when building longevity within a website:
Website Navigation. A good web page directory allows you and your users to navigate your web page effectively without trouble.
Clear Point of Action. A webpage is also treated like a virtual portfolio which allows potential clients to look into your products and services at a glance. Having a direct and clear point of action on your webpage enables your to drive your sales and conversions higher.
Color Schemes and Design Formats. Aesthetics is a big factor when it comes to website development. You must have a good balance of functionality and aesthetics to keep your users interested when interacting with your website.
Read also: How to Choose Right Technology Stack for Web Product Development
#2: Application Programming Interface (API)
The next step to creating your cryptocurrency exchange website is developing your WEBSITE API, which is the backend of your website.
This is invisible to your users and is responsible for handling internal functions such as:
Customer Identity and Access Management
Authentication Processes
Admin Panel
API that can be used by third-party organizations
Implementing this is key to providing a functional and effective webpage, reducing system errors and malfunctions that your users may encounter. This is also where you can implement your security systems within your platform.
#3: Blockchain Processes
This part is where you implement the actual processing and storage of peer-to-peer and customer-merchant trading data in a secure environment.
#4: Closed Testing
A part of creating a webpage is running it and testing it out to spot and look for bugs within your system. This is an important part when it comes to creating any website as it enables you to take a look at your webpage from a consumer's perspective. This allows you to make adjustments to user interface, functionality, and efficiency in your platform.
Develop A Robust Cryptocurrency Exchange Website
With a plethora of cryptocurrency exchange websites out there, it is easy to find ways to develop and create a more comprehensive crypto trading platform within your market. As cryptocurrency grows and takes the world by storm, creating a robust and holistic platform can help your users transact with cryptocurrency safely and more efficiently.
At TechMagic, we provide a full suite of web development services from web infrastructure, databases, frontend development, and backend development. We are dedicated to helping our clients achieve a comprehensive and secure website from discovery to maintenance and support.