10 Types of Healthcare Software and How to Use Them

Co-Founder & CEO at TechMagic. Specialising in building remote dedicated teams skilled in JavaScript, AWS, Serverless.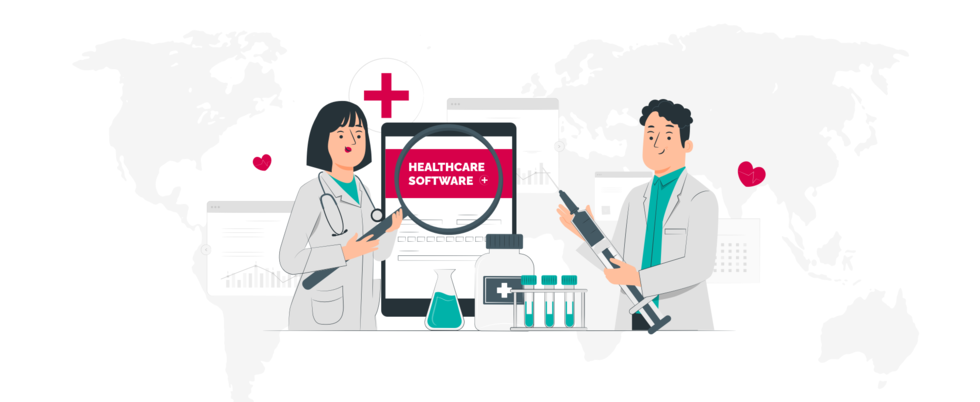 In this article, we explain in detail what healthtech apps exist on the market, how they differ from each other, and the use cases for them.
The global software market for healthcare is expected to rise by 37.1% by the end of 2021. And this study was conducted and published before the global quarantine. During the pandemic, the demand for specific software for patient monitoring and the healthcare field has increased significantly. It's fair to assume that this trend will not change in the coming years.
In this piece, we disassemble the top 10 types of software used in the healthcare industry. Some can be seen everywhere, some are pure innovation, but each deserves attention and a promising future. Different types of healthcare software allow you to get the results of medical research in a few minutes, track the patients' condition, make appointments, and turn robotic surgery into reality.
COVID-19 changed the situation in the medical software market drastically. It made some optional software a pure necessity since healthcare organizations were overwhelmed. A recent survey of attitudes to digital health during the pandemic showed that 73% of respondents agreed digital health technology is essential to the future of health services.
The 10 types we've chosen for this list are examples of healthcare software in the highest demand for now. We're working on the next part of this research, so stay tuned.
Healthcare monitoring devices
88% of healthcare providers have already invested in or are currently evaluating remote patient monitoring devices (RPM). The global RPM systems market is expected to be worth over $ 1.7 billion by 2027, which makes it an excellent field for ideas, innovations, and investments.
Remote patient monitoring devices are designed to receive, process, and transmit data on people's conditions outside the doctor's office. They can be of different types, from smartphone-connected glucometers, monitoring blood sugar levels, food habits, and activity level, to apps connected to wearable devices and able to predict an asthma attack. The RPM systems are mushrooming these days, and some new ones might show up while we're working on this list, so here are the most eye-catching ones.
Hand hygiene compliance software
Over the past year and a half, the hand hygiene theme has been more relevant than ever. But it was always present in medical workers' lives. Hand hygiene habits affect patients' health and life, so the invention of systems able to help with their monitoring was a question of time.
Ecolab and Biovigil are examples of software for healthcare institutions and work like monitoring systems to ensure healthcare professionals wash or disinfect their hands correctly and on time.
The Ecolab Compliance Monitoring System is a part of the entire Hand Hygiene Program. It records every disinfection individually, sends a reminder when it's time to do it again, and eliminates the risk of infecting patients due to poor hand hygiene. It helps hospitals monitor hand hygiene to protect themselves and patients and encourage positive changes.
The entire Ecolab complex comprises three components:
Patient area. It's a unique set of devices connected to the system. It erases the chances of a healthcare worker contacting a patient without having their hands sanitized.
Individual badge. The badge records each hand disinfection and sends light and vibrating reminders before and after the contact with a patient.
Reporting system. It collects information about all employees individually and is connected to dispensers, badges, and sensors on a bed area.
It's noteworthy that the system is not tied to a centralized hospital system. It doesn't require Wi-Fi or a wired connection.
Systems like Ecolab and Biovigil work on training, motivating, and reinforcing appropriate behaviors. Hospitals and medical centers implement guidelines for hand hygiene systems and find a way to monitor and increase compliance following WHO requirements.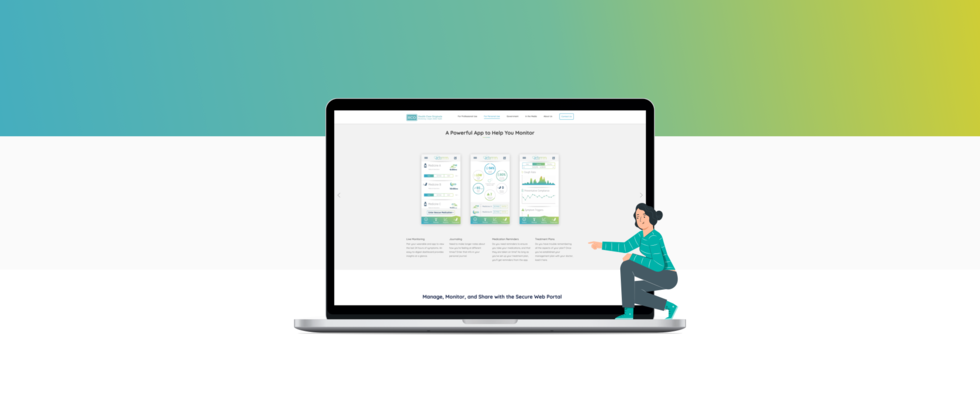 Depression and mood monitoring devices
Since 2018, Stanford researchers have been working on the application to monitor people diagnosed with depression before and after treatment.
Their goal is to create a wearable device for measuring physiological parameters continuously, finding a correlation between them and a treatment process. The prototype delivered to date measures a cortisol level in sweat like it was possible to do only in special labs before. This was incredibly challenging to achieve due to the shallow concentration and tiny size of cortisol molecules.
"Imagine if you were diagnosing and treating diabetes without tests, without sensors. It's impossible to imagine, yet that is what we're doing for mental health, right now."

Leanne Williams, MD, a professor in psychiatry and behavioral sciences at Stanford
Looking ahead, they plan to validate their wearable device with clinical trials. The researchers hope it will help prevent and treat mental illness by better predicting and evaluating patient response to specific antidepressants.
While Stanford scientists are in the process, there are apps able to impact depression treatment that you can use now. My Therapist, for example, has two primary functions: to assure regular medication takings and connect people with licensed therapists. It allows connecting multiple users to one profile - the family member will immediately receive the notification about skipped medication.
In addition, the app captures data on the emotional state, creates an infographic, and allows the user to transmit it to the doctor. Thus, it is possible to be aware of all the changes, positive and negative, monitor their dynamics, and conclude the effectiveness of treatment.
Studies have shown that some data obtained from different wearable devices can be helpful in depression treatment. A lower or higher physical activity level correlates with rates of depression respectfully. Skin conductance, heart rate variability also tell a lot about the condition of patients with depression.
Although the market of wearable devices is snowballing, the use of wearable technology for the diagnosis and treatment of depression remains a bit limited.
Lung cancer detection
The SpiroNose system is impressively innovative and functional. It dramatically simplifies the diagnosis of patients with cancer, infections, and inflammatory diseases in the doctor's office.
All the patient needs to do is take a deep breath and exhale slowly into the device's tube. Sensitive sensors, each configured to perceive individual GRCP molecules, transmit this information for comparison with an online database - BreathBase server. Algorithms based on machine learning define the final diagnosis and transfer this result to the BreathBase Platform.
The SpiroNose works in the cloud, making it possible to store all users' breath profiles and create the infographic using data obtained from different devices in one online reference database.
Glucose monitoring software
The list of diabetes monitoring apps is relatively long. They all have different purposes, work with various data, operate in different ways, and can be more or less expensive or free.
For example, One Drop for Diabetes Health uses data on glucose level (since it's connected to an actual glucometer), monitors physical activity level, and medical data entered manually. The system creates a comprehensive lifestyle management plan, sends automatic text reminders, allows communication inside the community, and sends fresh news on the subject.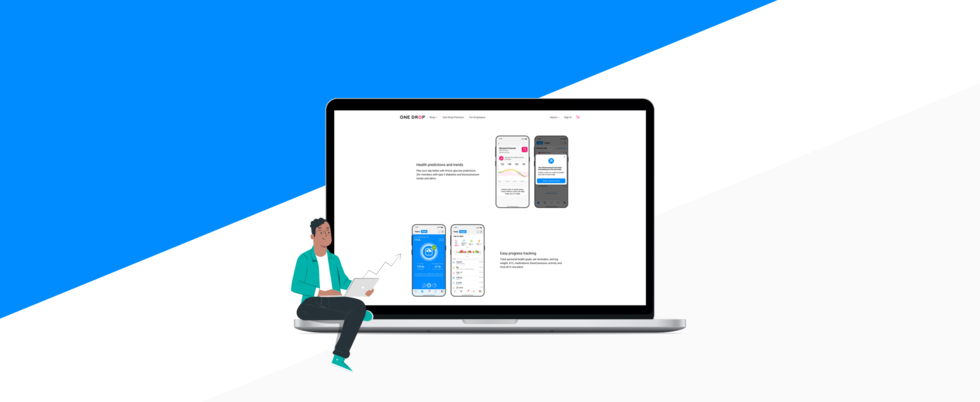 Diabetes:M reminds the user to perform the test, analyzes food intakes and the activity level provided by a fitness tracker. According to them, you can track blood sugar level changes and base your diet and lifestyle on them. It helps to keep your diabetes under control. The app is free, but a subscription gives you an option to connect multiple profiles. It's helpful for nurses monitoring several patients or people who care about their relatives.
Asthma monitoring devices
For better understanding, let's jump straight to the example. The ADAMM asthma monitoring system has three components:
A wearable device with sensors, obtaining data and transferring them to the mobile app.
A mobile app - a diary, obtaining all the info from the device and creating the infographic. You can set reminders, record your medical appointments, and share your profile with nurses and doctors.
A secure web portal where you can add, edit and review data, generate statistics, and more.
The work is based on symptoms analysis: cough, respiration rate, wheezing, heart rate, body temperature, and activity level. At the same time, the device is entirely autonomous - there is no need to always keep it close to the smartphone. Thanks to this, parents can get immediate notifications about their children's condition changes when they are at work or when kids are at school or somewhere. And even more, the user does not need to wear it constantly. For example, the device can be recharged at night (with a wireless charger) and still obtain information about coughing and breathing - the most critical indicators.
The notification system sends a vibrating signal and push notification every time the deviation from the typical pattern in the user's condition appears. Anyone connected to this account receives notification immediately.
This system uses machine learning principles to collect data about a user's conditions and symptoms, analyze them, and notify them about the possible upcoming asthma attack with astonishing accuracy.
Early detection of Alzheimer's
Software for Alzheimer's detection is yet to come, but the studies are active. In 2018, Eli Lilly, Apple, and Evidation Health started their research on this topic and the possibility of using electronic devices and software to diagnose Alzheimer's in the early stages. The recently announced partnership of U.K. charity Alzheimer's Research U.K. with Boston University, which will work within the EDoN initiative, was a big step in the right direction.
The EDoN Board is chaired by former U.K. Prime Minister David Cameron and has secured funding from Bill Gates. Their mission is to use digital technologies for detecting Alzheimer's 10 and even 15 years before the first symptoms appear.
"Digital technologies are providing even more opportunities for people and their doctors to understand and monitor their health. The diseases that cause dementia can start in midlife, but we currently do not have inexpensive and non-invasive methods to detect this early disease. Digital technologies like smartphones and wearables could provide a low-cost, easy-to-use way to pick up some of the very subtle early changes in conditions like Alzheimer's. The findings of this study could transform the way we tackle these diseases in the future."
Dr. Jesse Mez, Clinical Core Director, BU ADRC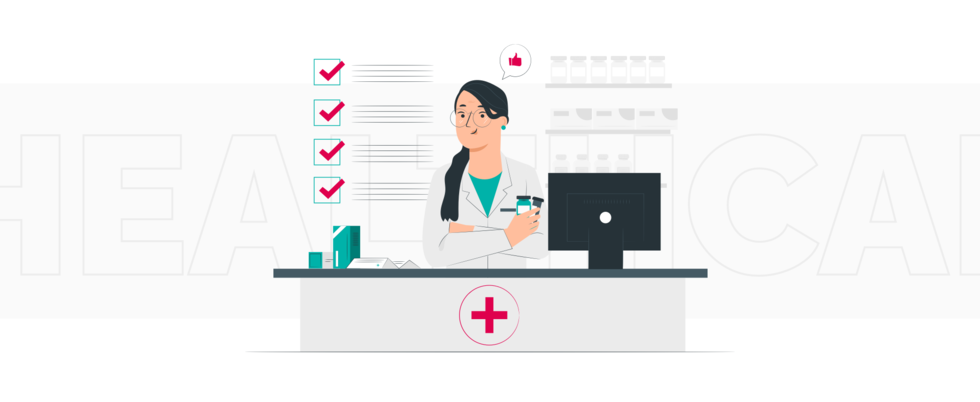 Surgery software
More than 5,000 surgical robots were used in over 1 million procedures worldwide in 2018. They were involved in orthopedics, general surgery, neurology, otolaryngology, bariatric, multiple ontologies, dental implants, hair transplants, and other fields. Robotic surgery is not a technology of the future anymore - it's an active and compelling technique of our days.
Different computer-assisted surgical systems can be used for pre-operative planning, surgical navigation, and assisting. The last ones are known as robotically-assisted surgical devices (RAS). RAS devices enable the surgeon to use computers and software to control instruments and move them through tiny incisions in the patient's body. This minimally invasive effect makes them acceptable for numerous and most different surgical procedures.
The benefits of a RAS device include its ability to facilitate almost non-invasive or minimally invasive surgeries and assist with complex tasks in confined areas of the body.
The important moment here is that the device can't be called a robot since it cannot perform without direct human control. The surgeon uses the program that is the brain of the entire system.
Healthcare Scheduling Software
Missed appointments cost the U.S. healthcare system $ 150 billion every year, by the estimate. A known example is when the clinic has lost a million dollars because of 14,000 no-shows over a year — and that's only one clinic. With booking software automating the appointments, scheduling practices save money by reducing cancelled appointments while patients get the care they need.
These systems have a dashboard allowing patients to book an appointment online so that medical workers stay constantly informed about the scheduled visits. Patients don't miss anything with email reminders and push notifications in their mobile apps.
SimplyBook.me app has even more to offer. You can use it for making appointments through their official site, through a widget on any other website, through social networks, or Google Maps. Wherever clinic information is posted, the patient can make an appointment immediately.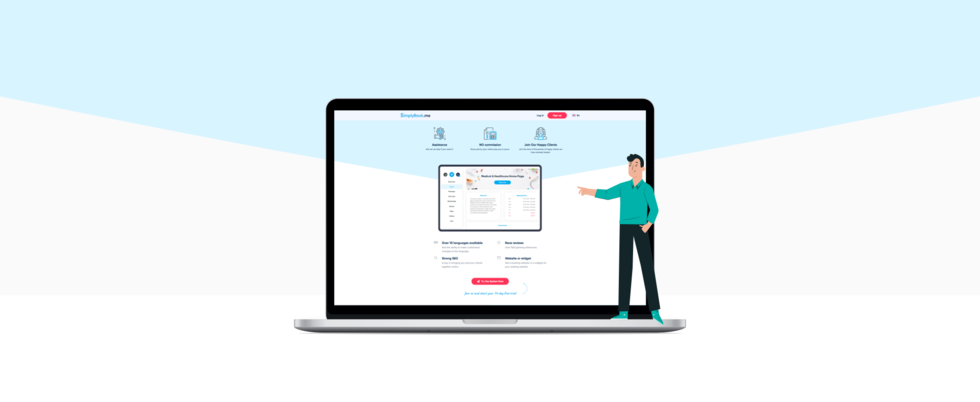 Personal and work calendars can be synchronized, so there is no chance that the recording will be made in time free from business appointments but not from individual plans.
The intake form, which you can customize according to your needs, doesn't confirm the appointment until all the fields are filled with data. In this way, the clinic gets contact details and a chance to briefly find out what the person is dealing with, how much time the visit might take, and who to refer it to. All contacts are automatically uploaded to an Excel file, creating a database of all applicants.
The system is safe for both the patient and the administrator. When logging in, you need to enter a login and password, and when not active, the system logs you off.
The use of online recording systems reduces or eliminates the need for administrative staff, which means a lot for small private practices. And we can't forget that even a tiny mistake in the schedule can put a patient's life at risk.
Healthcare CRM Software
Healthcare customer relationship management (CRM) software helps medical specialists and hospital administrative personnel keep their existing patients informed and updated about new services and improve communication. Using CRM software enhances care and patient satisfaction and saves hospital resources.
With a CRM, you can follow the best customer management processes and store clients' data such as medical history, visits, bills, etc., constantly updated and accurate. You can also set up an online medical portal to create and track appointments. Healthcare CRM provides valuable reports and metrics for daily analysis of the clinic's work.
Among the main benefits of healthcare CRM systems are:
Ability to monitor patient needs and demands, offer better services, and build better relationships.
Identifying the cause of recurring issues reported by customers and delivering their faster resolution.
Regulating administration tasks to focus maximum attention on patients' needs.
Synchronizing and allowing different specialists to access the information about the patient if needed.
Ensuring rapid reaction to patients' requests.
Monitoring the outreach pipeline to close new deals within a shorter period.
Speaking of the healthcare field, management tools like Trello, Salesforce Sales Cloud, and Monday.com aren't the only ones that deserve attention; Castor is especially great for the healthcare field.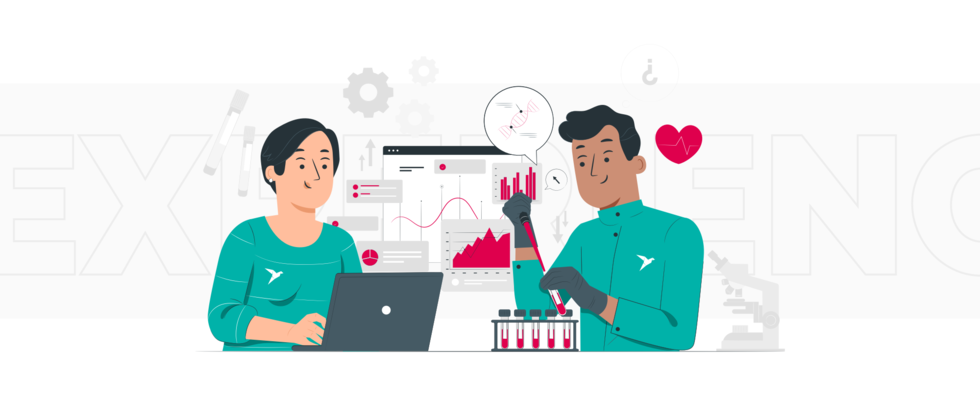 Healthcare Management Software
It looks like it's the same as the two previous ones, but only on the surface. The functionalities of management systems differ. Physicians, clinics, hospitals, and other medical organizations work with healthcare management software to keep day-to-day operations running smoothly and unmistakably.
Management programs are usually scalable based on an organization's needs. For example, small independent practices have one requirement, and medical centers have another. Ideally, you find a comprehensive healthcare management solution, allowing your employees to train and work on a single interface.
Hospital management software is meant to automate the operations not involved with care delivery: facility maintenance, inventory, bed management, etc. Explicitly designed to help hospital administrators, a management system performs different functions: pharmacy monitoring, supplies monitoring, patient registration, utility bills, etc. This medical software ensures improved hospital performance as medical and administrative staff perform procedures faster and with less effort.
Medical equipment management software helps you avoid equipment downtime, which can cost thousands of dollars per hour. For example, it enables you to keep track of maintenance schedules to know what needs to be checked or fixed and when. Besides, you always know where the specific piece of equipment is located and whether it is used.
Sortly system, for example, allows you to enter equipment into the registry by reading barcodes or Q.R. codes. This will enable you to track the equipment quickly, stay updated about its availability, and know when it needs to be replenished, modernized, or repaired. Having such a system, you never meet the situation when something is broken or doesn't work like it's supposed to.
Services like this came on extremely handy during the pandemic when there was a lack of equipment everywhere. For example, InnoMaint Hospital CMMS is an easy-to-use web and mobile app that helps patients get uninterrupted ventilators and oxygen masks.
According to their official website, the World Health Organization (WHO) has recommended using their CMMS in hospitals. All anti-COVID-19 measures formulated by WHO can be followed and tracked using InnoMaint.
Healthcare Analytics Software
The work of a single health care facility or hospital involves numerous smaller processes. These track the condition and number of patients, lab research, workforce rotation, technology development, and others. Each of these processes produces tons of data. Specially built healthcare analytics systems like DefinitiveHC give you insights from all the information you've collected. It helps to:
Make the more accurate diagnosis;
Predict treatment results;
Manage the inventory;
Monitor the equipment condition.
The market of healthcare analytics tools is predicted to cost nearly $41 billion by 2025.
Healthcare Billing Software
Medical billing software automates invoicing and payment processes by making them fast and easy with templates and an option of electronic payment. As a result, they become less time- and energy-consuming.
Since creating, issuing, and invoicing processes have been automated, the risk of mistakes and reputation damage comes close to zero. It also saves money by reducing the number of employees needed to carry out these processes.
The main advantage of billing software is reporting automatization, elimination of bureaucracy, and reducing paperwork.
Medical billing software integrates with accounting software and management software for a seamless experience and synchronizing all the data. The healthcare software development company should also take into account and support the Health Insurance Portability and Accountability Act (HIPAA), which governs payment processes between patients and healthcare providers, so medical billing software must be HIPAA compliant.
Among custom healthcare software for billing Epic deserves the most attention. Its functionality is quite broad: it speeds up payments and frees up staff time by offering online paying, self-service and automatic payment plans, estimated prepayments, financial consulting and assistance, and others when it comes to billing. It excludes misunderstandings and doesn't give a chance to miss anything.
Training software
For medical specialists, learning never ends. It includes theoretical education - constant monitoring of research, discoveries, updates, and practical - adopting new technologies. New research and experiments create new practices that need to be mastered and improved. And that will never change. On the contrary, the trend of recent decades suggests that this will happen faster and faster, and new techniques will be increasingly innovative.
The medical training software can be divided into two types:
The format can be different, from so-called "information trees" to interactive libraries. The primary purpose of such programs is to provide health professionals with access to all the necessary information, maintain the level of awareness, obtain and test knowledge.
The most popular e-learning apps for healthcare practitioners are Medscape Mobile, Human Anatomy Atlas, and Brainscape.
Software for improving practical skills
Augmented and virtual reality systems allow working on practical skills for medical and surgical interventions. This significantly increases the professional level, allows for the better and faster provision of medical care, and positively affects the clinic's image.
The system attracted additional attention during the lockdown period, thanks to the option of remote training for the whole team. Here's what they say about it in osso. V.R.:
"Osso VR enables remote learning by digitizing the HCP learning journey. Sales teams, surgeons, providers, and hospital staff can train together in the same virtual operating room — dozens of people simultaneously, from anywhere."
Training medical software helps to ease the educational process and make it more engaging for students and instructors. There are several areas in healthcare where mobile devices and apps make medical professionals' lives easier. The ones for training are an essential part of them.
Besides Osso VR, AR/VR apps like Touch Surgery and Airway EX Virtual Surgery Simulator App are also attracting attention.
Personal health record software
Software of this type is also commonly referred to as health diaries. The principle is simple: patients provide information about their condition, tracking the course of the disease, the progress, and predicting the deterioration. This is necessary software that should be sought in all healthcare facilities.
By monitoring the patient's health remotely, analyzing every change in condition and data added manually, the doctor can change treatment, settle appointments and prevent further deterioration of the patient's health.
Most personal health record systems send regular reports to the hospital and have an emergency alert function for possible crises.
As an example, the Bearable app helps to find out and understand how your habits impact your sleep, energy, and symptoms. Available for Android and iOS, it works as an advanced symptom tracker that keeps all possible information about sleep, diet, activity, mood, medication, and more. Users can automatically sync their steps, heart rate, blood pressure, weight, and other parameters.​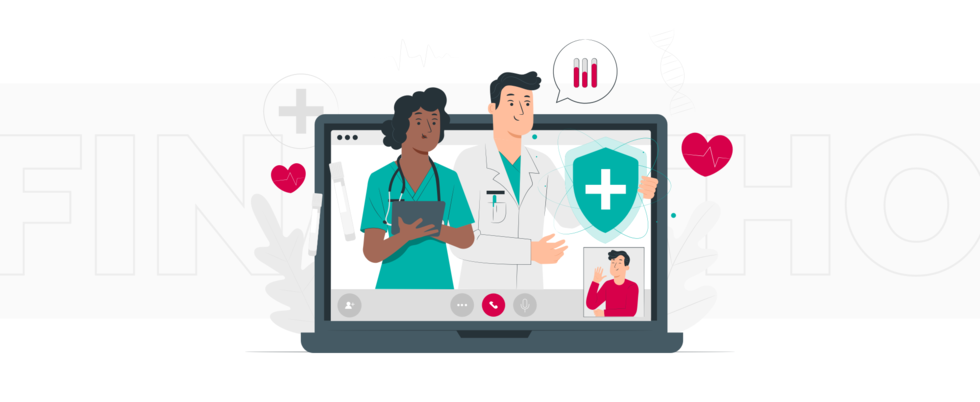 Telemedicine software
Telemedicine is the fastest-growing health sector. The need for video counseling and online recording services existed before, but COVID-19 lockdown made it usual. Before, telemedicine could be described as a service for people with disabilities or suburban inhabitants. In times of closed hospitals and minimized physical contact, it's become a necessity for everyone. Healthcare software development includes a lot of examples of telehealth applications.
Telemedicine allows for building a reliable and trusting relationship between doctor and patient, asking clarifying questions, conducting an examination, arranging a consultation, and tracking treatment progress online. It drastically saves the time and money needed for actually coming to a hospital. If assessments or consultations are regular, the savings are even more significant.
Doxy.me is an excellent example of simple and user-friendly telemedicine software. It doesn't require downloads, is free, and when it comes to healthcare security, software solutions of this group meet worldwide security requirements. It's accessible from a PC, tablet, or smartphone so that the user can connect to the healthcare provider anytime and from everywhere.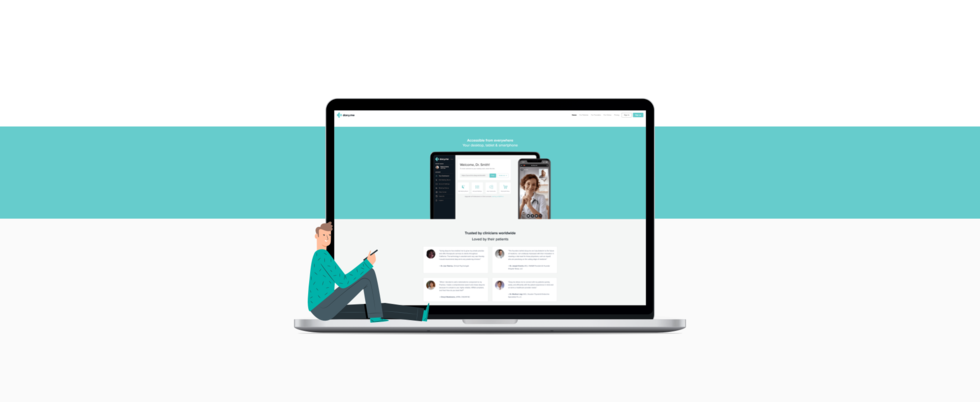 Claims processing software
This is software that directly connects a person and an insurance company. It significantly reduces response time and saves money for the company. After all, there is no need to work with paper documentation. At the same time, fast and accurate resolution of customer requests works for the company's image and increases employee satisfaction.
Healthcare claims management software simplifies and speeds up the medical claims process, which builds a trust-based relationship between provider and insurance company. And what's most important, it speeds up the patient's payment lifecycle.
Healthcare claims management software is standalone product-related and connected to the medical billing and management software. It's used by payers (insurance buyers), health care providers, and insurance providers.
To be related to the Healthcare Claims Management category, a program must:
Digitize the submission of claims
Streamline interaction between healthcare providers and health insurance agencies
Mine the databases that maintain patient medical data
Comply with regulatory and industry standards like HIPAA
Datagenix, for example, is a claims software for all aspects of health claims processing. Among its features: fast and straightforward claim processing, flexible benefit plan setup, instant reporting (on-screen, web), calculating productiveness and predicting ROI, and much more.
The service offers a web app and mobile ones for iOS and Android with real-time dashboards, charts, and online chat.

Bottom Line
The healthcare software solutions mentioned above have different goals, features, designs, etc. But they share one common purpose: to make the healthcare field as practical and modern as possible, including all aspects and processes. From schedule management to surgery - numerous functions can be improved and simplified with well-considered software. It means that healthcare software development services are and will be highly demanded in the nearest future.
By understanding all the capabilities and potential of healthcare software, there are great chances to improve service delivery quality significantly. The same can be said about healthcare organizations, from small private practices to big ones, and through improving these processes they can make healthcare more accessible.