Top 15 HR Software in 2021: Choosing an HR Solution for Your Business

Lead Business Analyst at TechMagic, with a background in Project Management and QA, mentor, and speaker. Passionate about Business Analysis and Product Design.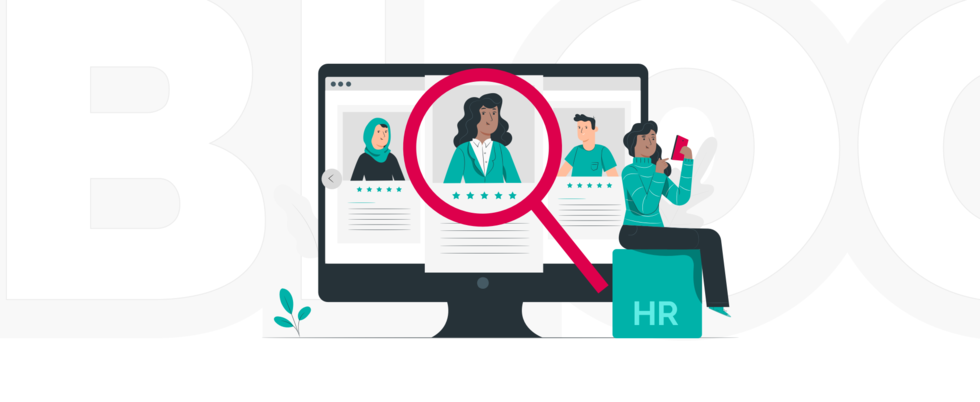 Want to know more about the best HRMS software and HR management systems? ✔️ Read our article to choose the solution for your business in 2021!
Human resources management implies constant multitasking. Evaluating the team's performance and satisfaction, screening and interviewing job candidates, and onboarding professionals are all time-consuming and demanding processes. To keep track of administrative and communication tasks, HR managers use dedicated human resources software systems.
HR systems for small businesses and enterprises help streamline employee recruitment and evaluation. In this post, you'll find out why most business owners invest in the best HRIS systems (Human Resource Information System) and HR employee management software, what features software for HR management offers, and what the most popular products on the market are right now.
Human Resources Software Features
Depending on the scale of the system, some top HR management software management tools might have a wider functionality than others. However, when choosing a vendor, it's helpful to know what the standard functionality of a human resources management platform comprises.
Here are the standard features of the best HRMS software tools:
Performance evaluation. A system has to offer managers a dashboard that tracks the productivity and progress of all team members and allows them to set objectives. Ideally, you should be able to access each employee's profile and see personalised statistics — like the amount of time team members spend at the office, the type of tasks they strive in, and satisfaction level.
Attendance tracking. Employee absence creates performance bottlenecks and halts the progress of every pending project. That's why the best human resource management software has to provide business owners with tools for attendance tracking and sick day monitoring.
Recruitment and applicant management. Hiring and candidate screening tasks make a fair share of a manager's workload. That's why highly functional software products offer key tools for application assessment and interviewing. An HR management system needs to be equipped with a module for applicant monitoring, running background checks, and employee onboarding.
Employee management. To improve inter-employee cooperation, the best human resources software has to have a scheduling feature, shift tracking, and built-in communication tools to connect employees and executives. The software should allow business owners to update all team members on policy changes in batches.
Payroll management. HR administration software tools should help track each employee's payment status, send reminders when the payday is around, calculate team member salaries, and securely store payment data — including credit card numbers, PayPal accounts, etc.
Analytics and reporting tools. An end-to-end HR solution has to provide managers with a possibility to monitor changes in the workplace, help discern patterns. Advanced HR management apps go as far as to implement machine learning and predictive analytics to notice red flags in the team and alert HR managers in real time.
Benefits of Custom HR Management Software
If you're wondering whether investing in the best human resources management software will pay off in tangible efficiency improvement, take a look at the way business owners, human resources professionals, and the entire team benefits from it.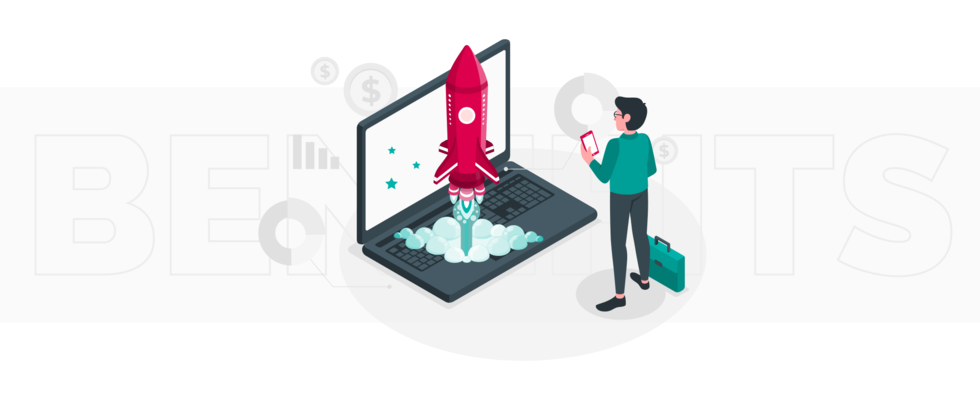 1. End-to-end workforce management
Handling day-to-day tasks, HR managers often face the issue of having to switch between multiple tools. As a result, employee onboarding, monitoring, and communication take more time since it's not streamlined well. Thanks to all-in-one HR management tools, business owners can save time, improve data storage security, and have a big-picture view of the state of the company's workforce.
2. Faster employee onboarding
A time-consuming onboarding process reduces business productivity since an employee can't start fully contributing to projects and accept tasks from day one. In the long run, inefficient onboarding results in employees' failure to comply with project requirements, miscommunications, and bottlenecks.
Top HRIS systems help improve onboarding efficiency by:
Providing quick access to onboarding materials;
Giving employees a clear understanding of their role on the team;
Connecting newcomers with the company in no time;
Giving managers the tools for progress monitoring.
3. Accurate performance evaluation
The best HR management software provides companies with a KPI monitoring toolkit. By using integrated platforms, business owners will have a clear idea of how each employee contributes to the project's growth and development. Here are the efficiency metrics HR managers can track via dedicated software:
Workplace absenteeism;
The time needed to achieve performance benchmarks;
Employee satisfaction;
Employee retention.
4. Increased collaboration efficiency
HR management software helps provide employees with workplace freedom. Via single platform, all team members can access the dashboard with their tasks, sick days and working hours, payroll data, tax sheets, and other relevant information.
Employee self-service frees the team from having to contact the manager to solve every issue and allows business owners to focus on activities, other than team management.
TOP 15 Human Resources Management Tools
There's no lack of human resources management platforms on the market. We put together a review of 15 widely used HR tools to help business owners and human resources professionals make an informed decision when investing in automation tools.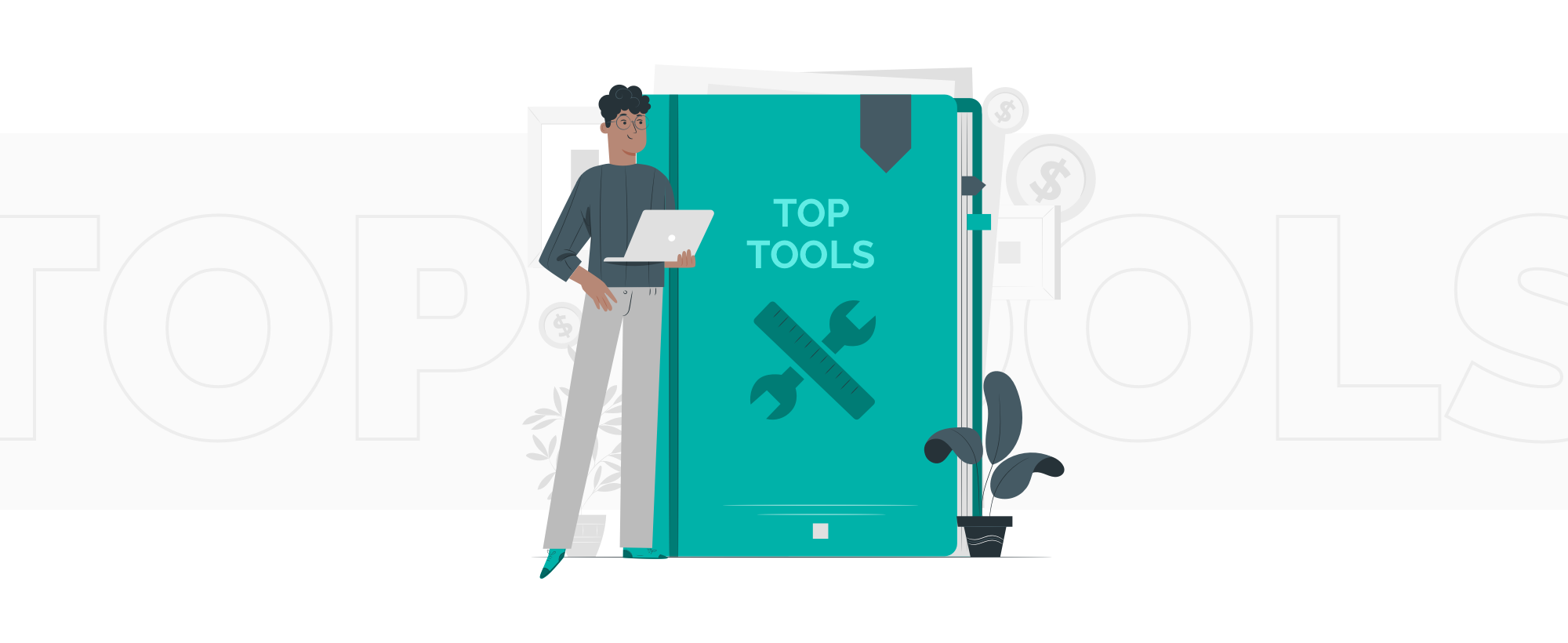 Oracle HCM Cloud is a cloud-based suite of HR management tools that helps medium- and large-scale businesses streamline employee and applicant monitoring operations.
Main features:
Employee monitoring;
Predictive analytics;
Applicant tracking;
Tax monitoring;
Goal management;
Employee learning and development monitoring;
Collaboration tools.
Pricing:
Global Human Resources Package: $13 per employee/month;
Talent Management Cloud: $5 per user/month.
EmployeeConnect is one of the most reputable talent management solutions that's been catering to SMEs and large-scale businesses for over 20 years. The platform offers the tools for managing the team efficiently, increasing the transparency within the workplace, and make sure every employee contributes to the overall development of the company.
Main features:
Employee database, with a personalized profile for each team member;
Benefits and compensation management;
Onboarding monitoring;
Performance tracking;
Self-service platform;
Attendance tracking.
Pricing: $6/employee/month.
Dayforce HCM is a cloud-based HR management tool, with a wide range of employee and tax management features. The tool securely stores employee records and presents the data in a visually rich way — via charts, graphs, and tables.
Main features:
Time and attendance management;
Payroll monitoring;
Document creation;
Performance evaluation;
Recruitment management;
KPI tracking dashboard.
Pricing: Dayforce HCM doesn't have a fixed pricing plan, nor a free trial. To find out the full price of the solution for your business, contact the vendor.
Gusto is among the top HRMS systems for small businesses and startups. The tool helps keep track of health insurance management, payroll administration, and corporate education. The platform is used by over 100,00 companies in the US and worldwide.
Main features:
Life insurance management;
Retirement planning;
Employee database;
Benefits management;
Onboarding management;
Employee profiling.
Pricing: $45/user/month.
Cornerstone Talent Management Suite is designed to help business managers improve employee productivity and retention, educate and develop the team in the fastest, most efficient way possible. Thanks to the platform's data-driven monitoring dashboard, company managers can keep track of employee aspirations, requests, and workplace frustration. The tool offers attendance tracking, compensation management, and other features to increase the efficiency of day-to-day talent management.
Main features:
Payroll management;
Skill tracking;
Employee lifecycle dashboard;
Goal tracking;
Onboarding management;
Building a succession strategy;
Personalized development plans.
Pricing: There are no fixed subscription plans — reach out to the vendor to calculate the exact cost of the tool.
Workday is a user-friendly system that doesn't require much technical proficiency. The platform pairs a minimalist interface with a wide range of HR management tools and features.
Main features:
Goal tracking;
Payroll management;
Time tracking;
Talent management;
Employee career and development planning tools;
Performance management.
Pricing: $100/user/year.
Workable is among the most popular cloud-based HR management solutions that caters predominantly to large-scale businesses. It has a wide range of recruitment and employee management tools.
Main features:
Recruitment marketing management;
One-click job opening posting;
Interview scheduling;
Real-time collaboration with the hiring team;
Custom recruitment pipelines;
Employee referrals management platform.
Pricing:
There's a free trial that allows exploring the platform's features. To get custom tools, business managers have to personally negotiate with the vendor.
Ascentis is yet another acclaimed a-la-carte talent management tool. It has a wide range of independent, yet connectable employee management modules.
Main features:
Payroll processing tools;
Applicant tracking;
Employee self-service;
Talent management suite;
Time and attendance system.
Pricing: Ascentis follows a subscription-based payment model that's calculated on demand.
Saba Cloud is a cloud-based talent management solution that helps foster a perpetual learning policy, along with social collaboration, and promotes high employee engagement. The tool mainly caters to businesses and organizations with over 750 employees.
Main features:
Synchronous and asynchronous learning support;
Employee education tracking;
Video conferencing tools;
Mobile optimization;
Payroll and compensation management;
Performance tracking.
Pricing: There's a free software demo. The full access cost is not mentioned by a vendor on their website.
Zenefits is not the most famous talent management package out there. Nevertheless, the software stands on par with more acclaimed human resources management tools thanks to its impressive HR toolset.
Main features:
Real-time performance tracking;
Employee records management;
Third-party integration support;
Interactive dashboard;
Employee workflow design;
Attendance and overtime tracking;
Health insurance management;
Recruitment management.
Pricing: Zenefits has a free trial that helps users get started. To use the platform in the long run, business managers have to pay $8/month.
UltiPro is a highly functional business management package that comes with business analytics, system administration, and talent management tools.
Main features:
Talent management suite;
Built-in payment platform;
Payroll manager;
Tax manager;
Employee performance tracker;
Reporting;
Attendance and scheduling management;
Career development module.
Pricing: There's no fixed subscription cost. To use UltiPro, find out about the pricing by contacting the vendor.
SAP Success Factors is a tool that aims towards bringing innovation into the way companies manage corporate assignments and track employee performance.
Main features:
PTO and attendance tracking;
Integration API support;
Peer recognition tools;
Performance benchmarking;
Employee performance tracking;
Event management;
Workflow automation.
Pricing: SAP Success Factors doesn't list the HR management system software cost — contact the vendor to get the estimate.
Bamboo HR is a tool that helps businesses centralize all employee management and applicant data. The tool consolidates information on every team member's salary, employment history, and attendance.
Main features:
Employee self-service tools;
Applicant monitoring;
Document storage;
eSignatures;
Employee management;
Payroll monitoring;
Centralized employee database.
Pricing: Bamboo HR calculates the cost of the platform by taking into account the number of employees and the range of features the company needs access to. Business managers have to reach out to the vendor to discuss pricing.
Namely is a talent management suite that empowers employee monitoring and candidate screening automation for over 400 companies worldwide. The overall number of employees that are connected through the platform exceeds 60,000.
Main features:
Attendance and time-off tracking;
Employee performance management;
Health insurance management;
Accounting and paperwork monitoring;
Built-in calendar and scheduling features;
Custom employee workflow design.
Pricing: There's no free trial for Namely. Pricing plans for this top HRIS software are available after prior request.
Paycor provides businesses continuous assistance in all areas of recruitment, employee performance monitoring, and payroll.
Main features:
Job candidate screening;
Tax and payroll compliance;
Time management software;
Employee compensation management;
Analytics and reporting;
Onboarding suite.
Pricing: Paycor has free trial 3 months. The cost of a subscription starts at $99 per month for companies below 50 employees.
Grove HR is the best free HR platform for SMBs & startups who want to develop and build meaningful relationships with employees from the young days of business. With the New Normal rolling in & the emergence of young talents whose needs for inspiration are more than their paychecks, Grove HR helps bring Human Resources to the future with a tool that can reduce time wasted on manual HR tasks, accessible on the go, and provide a digital space for employees to engage and connect authentically, even in the remote work setting.
Main features:
Recruitment & onboarding
Employee record management
Time tracking
Leave management
Payroll
Performance management
Grove Mobile app
Sprynkl - Employee Engagement app
Pricing: All core HR features are free. Employee Engagement and Performance Management modules are charged starting at $2.4 / employee/month

Why Would Your HR Need a Custom Management System?
Suppose your business or startup, team, and managers need to streamline all the processes, productivity, and performance or improve recruiting efficiency. In that case, the best way is to get one of the top HRMS software. As you have to think over all the automation for the staff, choose necessary tools, and cope with everyday tasks faster so your managers could deal with the hiring process, your business may need to consider the best HRMS system.
A custom system and its service allow HR managers to solve all the issues and take the pain out of business. Employers can also respond quickly to the supply of HR-related documents. Additionally, managers will get help to control the closed vacancies by forcing the solidifying and displaying candidates. All the processes will be automated, saving your time and money.
HR Management Solution with TechMagic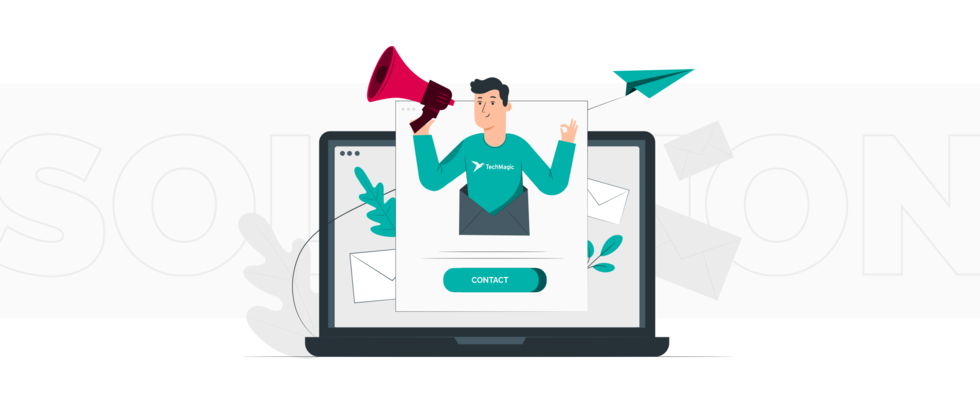 If you want to build a custom employee management tool that won't drain your company's budget over time or limit your management freedom, contact TechMagic.
We build user-friendly and functional human resource management applications for startups and established companies in the HR-tech industry. With solid experience in developing HR-tech solutions, we can help you to build a great HR-tech app using technology stacks that include Node.js, Angular, React, AWS, Serverless, and Salesforce. We'll accelerate your HR software development in terms of business analytics, web and mobile development, UI/UX design, QA, architecture, and technical support.
To discuss your project with experienced developers, leave TechMagic a message — we'll contact you right away.