What's Going On With HR Tech Startups Market in 2023 (Free Downloadable Report)

Lead Business Analyst at TechMagic, with a background in Project Management and QA, mentor, and speaker. Passionate about Business Analysis and Product Design.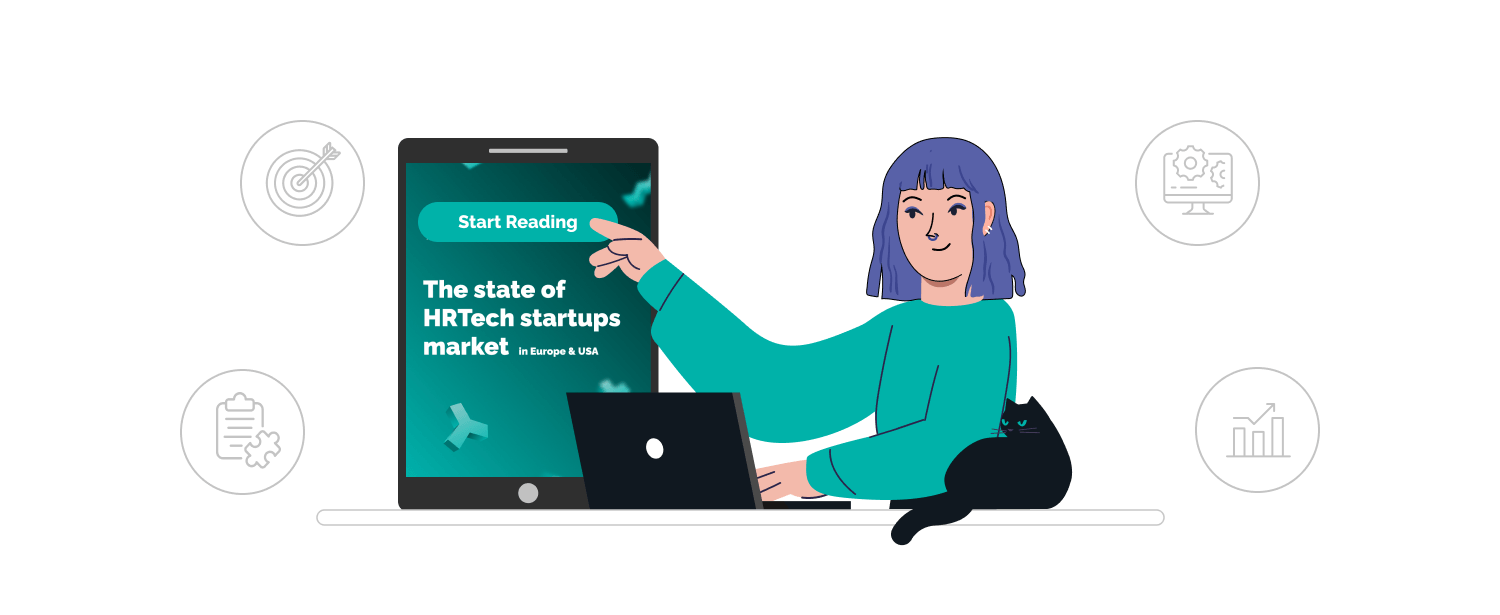 TechMagic has an extensive portfolio of HR tech projects. We've worked with startups and enterprises. And we're loyal adepts of a data-driven approach to decision-making for a business of any scale. We always do our research.
Working within the HR tech industry, we collected some interesting numbers that will be useful for anyone involved with the HR technology market in Europe and USA. And it would be a crime not to share them.
With this in mind, TechMagic gathered the hottest data about the HRtech startups market, including unicorns and soonicorns worth checking. We listed the major industry investors and venture funds, added a lot of statistics, and picked HR-focused events you might want to attend.
Download free HR tech report:
Leave your email to get this report right away. No strings attached. With this white paper, we aim to enforce your decision-making with valuable data you can use to make the correct business choice.
We compared HR tech 2021 with the current year. How did HR tech investments change, how many deals were signed, and how many unicorns were born.
Also, you'll find here a list of top investors in the HR technology industry: both funds and individual investors.
As a HR tech agency, we listed the most possible predictions for HR tech 2023 made by  industry leaders.
Whether you're one of the young HR software startups or an established company - you'll save yourself a lot of time with tech startups 2023 research.
TechMagic experience building HR software startups
TechMagic has a lot of experience building HR tech solutions. Among others, we developed a couple of web and mobile apps for HR tech startup Good&Co. Created solutions that help job seekers and employers not just find each other, but to match on the personality-type level.
Learn more about this particular case by reading Good&Co case study. Or go a step further and discover our services for HR technology industry.