Ultimate Guide on IT Outstaffing to Ukraine

Lead Business Analyst at TechMagic, with a background in Project Management and QA, mentor, and speaker. Passionate about Business Analysis and Product Design.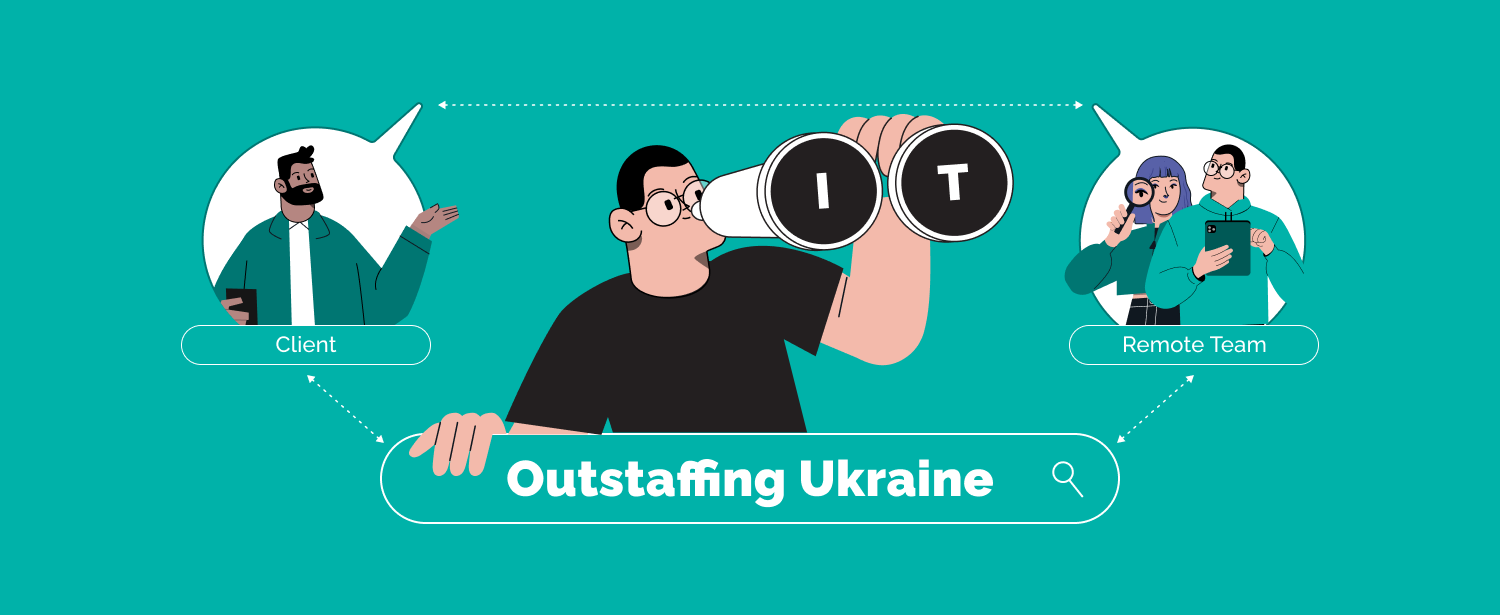 The launch of online advertising, paperless document circulation, increased traffic on corporate resources, and digital business modification requires the involvement of more and more IT professionals - engineers, UX/UI designers, QA experts and marketers, etc.
Companies' personnel lack is increasing. It takes a long time to look for specialists: two months to close a vacancy is a good result. Both sides want one thing: to worry less about HR processes and, finally, start the work.‌‌
Outstaffing is a quick and affordable solution to create a focused development team or supplement your current team by delegating services to third-party providers without risks and the need to expand staff.‌‌
An efficient and cost-effective option to build a project, whether you want to find a whole team, or strengthen an already-existing internal one, is Ukraine IT outstaffing. Many businesses have already realised the benefits of outstaffing IT work to Ukraine, which has allowed them to produce their goods for a much lower price.‌‌
What differs Ukraine as a sought-after and reliable outstaffing location? How to find a reputable firm in Ukraine to outsource your IT needs? Let's analyse.
IT outstaffing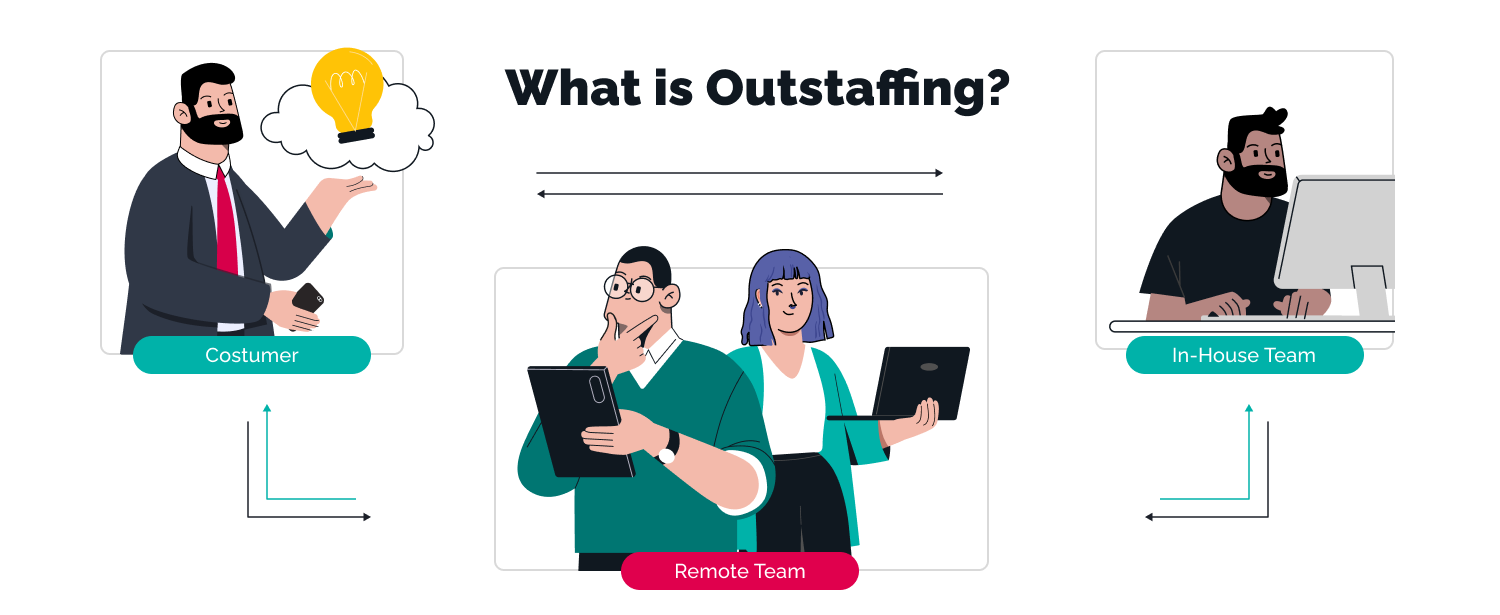 Outstaffing is a remote employment model when the company doesn't recruit people itself, but uses human resources of the vendor.
Let's say you need an employee for a certain project, being limited in time to attract a specialist and funds for it. ‌‌
In this case, the contracting company hires a team of specialists from a third-party organisation to carry out the project or certain services and tasks. For example, we at TechMagic take responsibility for the assignment of tasks and control over the work take over. ‌‌
At the same time, the payment of wages, taxes, social requirements, provision of necessary equipment and place of work remains in the hands of the outsourcing company like us, which is also responsible for compliance with the legislation in force and quality control. When you need employees, highly qualified and ready to start work immediately, an IT outstaffing company is the most rational choice.‌‌
Companies need IT outstaffing services when they:
Implement narrowly focused technologies and lack qualified personnel in the country
Need to go through legal registration to start a business in another country
Have lack time and money to run the project and build a team
Strengthen in-house team
Develop new products
Urgently implement the project
Need qualified staff right here and now or for temporary work
Treat external employees and staff, do not overload tasks and devote time‌‌
You may say that outstaffing is so similar to outsourcing in that case. Let me show what differs between outstaffing vs outsourcing.
The primary distinction is that an outsourcing firm completes a specific business process without the client's involvement and is compensated according to the outcome. In the case of outsourcing, an employer hires personnel who can work on a project or for some period. ‌‌
Other differences between IT outsourcing vs outstaffing are:
Workplace
When work is outsourced, it is completed at a location determined by the outsourcing company; when it is outstaffed, it is conducted at the client's location.
Cooperation period length
Outstaffing is typically a temporary arrangement, the terms of which depend on the particulars of a given project. In contrast, outsourcing offers a long-term contract with the potential to extend it.
Resources
The cost of workplace organization reduced administrative work, and salary deductions are all eliminated by outsourcing. You can save money on the benefits package and salary deductions when you outsource your staffing needs because you won't need to keep a staff member and recruiter on staff.‌‌
Outstaff employees fit into your project as ideal tetris blocks: solve current and urgent tasks, help to close sprints on time and complement your team. They work for you, and when the contract expires, they return to their companies.
Advantages of IT outstaffing Ukraine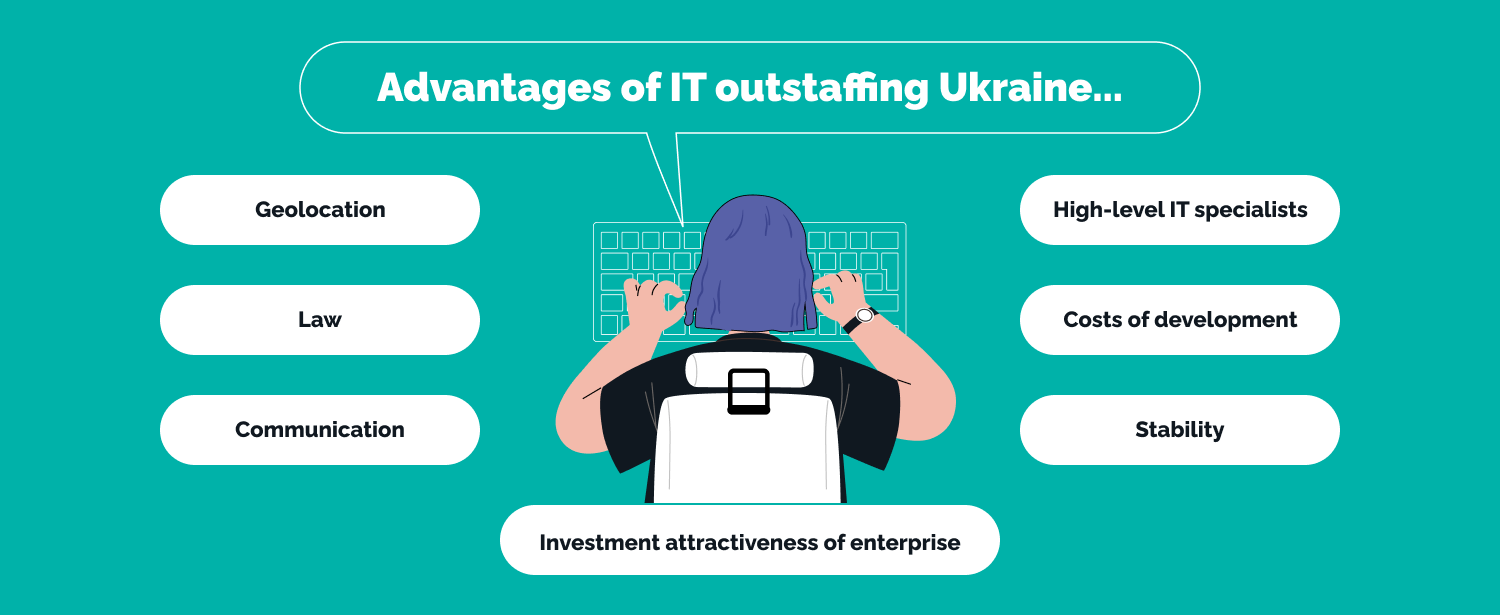 Ukraine's large labour pool of IT specialists makes it a wonderful place to hire specialists to create a team or supplement the skill set of your current team.
Geolocation
Ukraine is in the GMT+3 time zone, which makes dealing with European clients easier than it is for the same software development companies based in Asia. GMT+3 and North American time zones also have a decent daytime overlap. Therefore Ukrainian IT staffing companies frequently change their employees' work schedules to increase staff availability and encourage contact with clients in the United States.‌‌
Ukrainian IT staffing agencies are ready to collaborate with western businesses. They will make every effort to be accessible when you need them and interact with you most conveniently.
Law
An immense advantage and relief for employers is the absence of employment agreements directly with IT professionals performing the work. At TechMagic, we solve all personnel and accounting issues, sparing the customer company from solving any possible labour conflicts, earnings accrual, and other issues.‌‌
There is no need to interact with the supervisory authorities. The mediator is solely responsible for the employees provided. All possible sanctions and fines related to the timely payment of salaries, tax deductions, visits to the Labour Inspectorate and so on fall on the shoulders of the provider company.
Direct and easy communication
The same principles that apply to managing your in-house development team apply to your team of outsourced developers. You can speak with them directly at any time during their workday, and management tools enable you to assess their progress and activities regularly.‌‌
You decide how to manage and operate your developers like your direct recruits and assign them to many projects at once or have them work on a series of projects sequentially, all at the same set fee. Outsourced Ukrainian developers who are properly managed can be just as productive as in-house developers and work well with current teams.
High-level IT specialists
Based on SkillValue report, Ukrainian developers outperform their American and Israeli colleagues by 8.58% and 13.62%, according to 550+ technical evaluations. ‌‌
Ukrainian software engineers are ranked fifth globally‌‌
Having a Ukrainian IT specialist on board helps you develop your project more rapidly and with higher quality because many of these people have extensive industry experience.
Increased investment attractiveness
The rationalisation of the staffing table allows for the reallocation of fixed costs to variable cost items. It improves the balance sheet, reduces liabilities, and makes business more attractive to investors, lenders.
Lower costs of development
Outstaffed IT staff costs less than the regular customer team. It is especially advantageous to use the IT outstaffing services Ukraine for small one-time projects when a team of specialists is hired for a certain time or until the completion of work and payment is made based on the result.‌‌

Compared to recruiting in-house developers or contracting with locally based developers in western nations, Ukrainian IT outsourcing involves substantially less spending. With outstaffing, you may access top talent at competitive prices; for example, hiring an experienced specialist from Ukraine is far less expensive than paying for local recruiting in the US or another western country.‌‌
Not hiring in-house employees has the additional benefit of requiring less office space for your company. You may reinvest in your company, concentrate on your goods, or increase your marketing and sales budget thanks to the cost savings from salaries, HR expenses, and lower rent.
Also, reduced costs for office, hardware, software, organisation of corporate events, payment of various bonuses and bonuses, corporate training, etc.‌‌
In reality, requiring engineers to work from the same office will cost you 2–5 times more than hiring a remote team; offices in important tech hub cities like San Francisco will cost 5–10 times more than those in most other European countries.
Stability
The customer is insured against a situation where a person can leave suddenly. As a contract from an outstaffing company binds him. The problem of finding rare talents has been solved. The IT outstaffing company usually has these already. For example, they have collected a base of experts on a huge stack of technologies in the market. Finding such personnel units in the labour market takes time, and if you need a specific list of skills, you can wait months. Outstaffing allows you to solve the problem of hiring a specialist faster.
Risks of IT outstaffing
On the other side, the outstaffing model has challenges that some companies may experience. In case, they have not been informed in advance and taken all standards and practices to avoid these risks of IT outstaffing.
We name a couple of challenges you can face while outstaffing your project. But please note: all those points are fair only for unprofessional vendors. Treat this list as your cheat sheet for choosing the right partner.
The danger of burning specialists
For its permanent staff, the company often offers various rewards and bonuses. Freelance workers often need more motivation, and better working environement, which leads to burnout. To mitigate this risk when choosing an outsourcing provider, look for employee feedback, see the information in the counterparty verification services, find out what ways of motivation, besides financial, exist in the company.
Miscommunication between the client and the contractor
Numerous factors can contribute to this, including unclear project parameters, poor client communication, a lack of understanding of the client's business procedures, and a lack of technical client awareness.‌‌
You may also like: Project Deliverables in Software Development‌‌
Finding common ground may need to be improved by the human factor. You and your contractor may have different goals, motives, and visions. What happened? A huge difference in expectations. The project's objective, schedule, and budget are all crucial, and you and your contractor must agree. If you don't, you could be let down by the outcome.
Lack of expertise in the niche
Poor understanding of industry specifics like trends, laws, audience preferences, and the programming languages best suited for your industry is another serious risk of outsourcing software.‌‌
In that case, you risk dealing with project delivery delays, missed deadlines, additional fees, and poor quality. Unprofessional vendors frequently overestimate the programming skills and framework expertise of their developers. As a result, your contractor might need more experience creating the solution you want. If you don't want your project to serve as a test case for a development team that lacks experience, don't let it slide.‌‌
That's better to deal with a trustworthy IT outstaffing agency Ukraine. You might come up on platforms such as Clutch to find the right one and read reviews there.
Communication difficulties
Even internal teams operating from the same office and speaking the same language and culture may need help establishing efficient communication. This problem is multiplied when done so with a remote outsourced staff that is located onshore, offshore, or close to shore.‌‌
Poland, Ukraine, the Philippines, China, Brazil, Malaysia, and other non-English-speaking nations are favored locations for low-cost IT outsourcing. The first possible barrier — the communication language — arises at that point. Communication problems will escalate into obstacles when diverse corporate cultures and time zones (some of which are up to 12 hours ahead or behind!) are added to the mix.
To be fair, at this point it's well-known that Ukrainian and Polish developers constantly improve their language skills, understanding that it can be career breaking point for them.
Issues with security
The existing privacy and data security problems are further complicated by outsourcing. Outsourcing software development raises certain questions in:‌‌
Unauthorised disclosure of private customer data to outside parties, including credit card numbers, medical records, and login information.
Theft of your source code and other intellectual property.
Lack of general and domain-specific compliance certifications defending against the dangers of cybersecurity hazards for the data you and your clients have on hand.
So, make sure your vendor understands all security regulations and challenges of you industry and location.
Improper task management
Task anarchy, which results in ineffective procedures and delivery delays, is a common issue with IT outstaffing. They are a result of poor project management.‌‌ It can be the case, when you hire developers without experienced outstaffing manager.
The contractor will typically assign a dedicated project manager to act as a liaison between the two businesses when you hand them your project. The project manager is crucial to the project's success because they assign tasks, supervise their completion, and provide you updates.‌‌
So, we have discovered the risks and benefits of outstaffing above. Now, let's see why Ukraine has taken the main stage of IT oustaffing in Europe.
Why Ukraine is the best country for IT outstaffing?
Ukraine is one of the most sought-after locations for IT outsourcing.
More than 1,600 certified software development companies, 200,000 IT specialists and 870 app development firms are listed on Clutch.‌‌
World-class IT sector in Ukraine, isn't it?
In 2017 and 2021, the Global Sourcing Association (GSA) named Ukraine the "Outsourcing Destination of the Year."
New specialists are constantly entering the market; over 40,000 engineering and ICT graduates do so annually.‌‌
Additionally, the Ukrainian IT services sector is one of the most developed, and prices are competitive.
Ukraine is an outsourcing or outstaffing partner by many top global technology companies, including Microsoft, eBay, Samsung, Skype, and many more.
What to look for in a reliable IT outstaffing partner in Ukraine?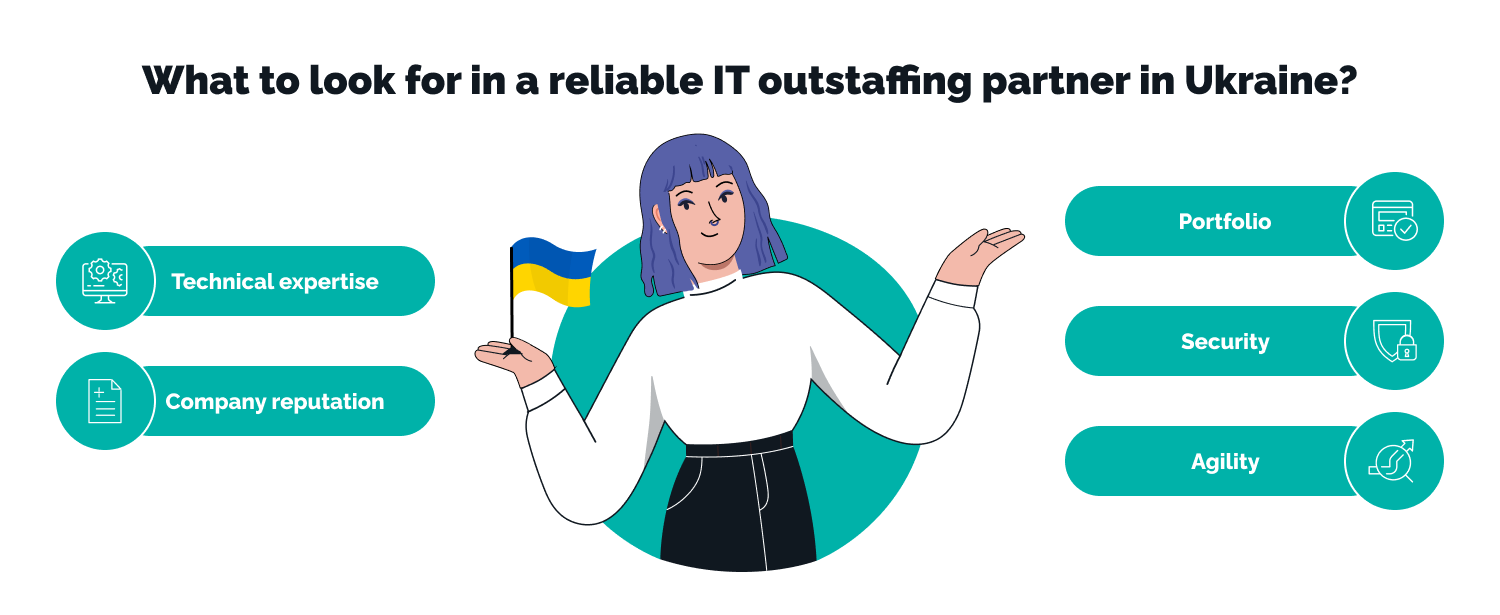 Technical expertise
When looking for an outstaffing partner, you should consider if the organisation can give you the necessary technical and industry knowledge. Consider a company's cloud competence. Read through its case studies and success stories to see whether they have implemented solutions comparable to your on-premise solution if you need to transfer it to the cloud.
Your project will expand over time, and as it does, so will the technological requirements. Even if you plan to use something other than AI or cloud-based solutions, you could see it in the future. So pick a possible long-term partner with extensive tech know-how and the capacity to assist you with scalability and solution improvement.‌‌
The titles that correspond to the vendor's technical skills merit additional consideration. For instance, a company that offers .NET services should be Microsoft Azure certified. Partnerships with well-known IT companies like Google Cloud and Amazon Web Services are another great badge for the business.
Company reputation
You want a team of experts to start working on your solutions as soon as feasible when looking for an outstaffing partner. How quickly your collaboration begins is positively correlated with the company's size. Large and medium-sized vendors may guarantee faster staffing.‌‌
An employer with a solid reputation on the market is a trustworthy vendor. It affects how quickly and for how long a firm recruits fresh talent. In Ukraine, there are more than 4,000 ICT businesses.
Over 1,600 companies offer IT services in Ukraine, including outstaffing. Specialists would undoubtedly consider those firms with favourable market reputations and accolades when making their choice among a large number of employers.‌‌
DOU, the professional development community in Ukraine, ranked TechMagic in the top 5 best Ukrainian employers in Lviv.
Portfolio
The feedback from previous and current customers may reveal a lot about the quality the business provides. While browsing the vendor's website, you may conduct a quick search.
Typically, businesses offer a distinct page for their projects or client reviews. You may check out TechMagic case studies here. Additionally, you may look for reviews on websites like Clutch, and social media.
Security
Information security is primarily significant regard by Ukrainian IT companies. Most businesses have legal departments to ensure they adhere to all international laws and best security procedures. ‌‌
Pay attention to whether the business complies with all security standards and regulations. It prevents significant cybersecurity problems, including infrastructure weaknesses, phishing assaults, ransomware attacks, etc. Seek a business that complies with important international security regulations like ISO 27001, HIPAA compliance for healthcare, etc.
Agility
Companies can adapt to change rapidly when they have a large talent pool and practical expertise. For instance, you can scale, incorporate new technologies, or alter your vendor's price structure. In these circumstances, your partner should present solutions to meet the demands and specifications of your new firm.‌‌
A wonderful paradigm of collaboration for agility is team extension. You can swiftly upgrade your team with new skills, technology, and knowledge at each point of the product development process.
Outstaffing with TechMagic
With over eight years of experience, TechMagic is a reliable IT service provider in an outstaffing format, employing specialists of various profiles and from different industries such as FinTech, MarTech, Healthcare and HR Tech. We solve all questions concerning the need to withdraw IT specialists per staff. Our team expands and maintains developers on hand to respond quickly to customer requests and begin projects immediately.

TechMagic passed an audit of the international standards ISO 9001:2015 «Quality Management Systems» and ISO 27001: 2013 Security Standard, which guarantees consistently high-quality outsourcing services.
We will immediately connect you to the tools of remote control of the outstaffing team, and you can at any time evaluate and adjust the direction of work of the whole team or individual specialists. Our company takes on all the responsibilities of personnel search and service, freeing your attention to the essence of business processes and development.
How does IT outstaffing procedure work?
The process involves two sides: the client and the contractor. The client needs temporary employees, and the contractor company looks for and selects specialists with the necessary skills and expertise.‌‌
The more detailed you describe the features and tasks of the project, the faster we will find a temporary employee for you. To find a specialist of the right level, on the call describe the character portrait of the developer as much as possible - a set of hard and soft skills are needed on the project. ‌‌
Company, that is interested in IT outstaffing services, builds a full character portrait of the perfect employee who will help your team lead or project manager. If you want to make sure that we have selected people whose knowledge and skills are relevant to the needs of the project, you can perform additional tests for them:
offer a basic programming knowledge test
give a test job to solve a specific problem
conduct an interview to make sure ‌‌
The next step is choosing the pricing strategy that works best. Pricing terms are mostly determined by your company's demands, budget, and collaboration model. Make sure your possible vendor can provide you with the best collaboration that perfectly matches your needs if you're searching for IT outstaffing in Ukraine. Three engagement models are often available from software development companies: fixed pricing, dedicated development team, and time&material model.‌‌
It's finally time to sign a contract after vetting potential vendors, haggling over your wants and demands, and selecting the ideal outstaffing partner. Although it may appear to be only formal, it is a crucial stage that can assist both parties in reaching a win-win agreement.‌‌
Particular consideration should be given to issues including payment terms, responsibility and warranty disclaimers, intellectual property rights, privacy, and data protection.
The bottom line
Due to the high concentration of development skills, Ukraine is a fantastic choice if you consider outsourcing your IT workforce. Bringing in a team of 10 developers is easier when building or enhancing your team than just one. Ukrainian outstaffing companies frequently keep a pool of developers in reserve so they can respond quickly to clients and enable them to build the size of the team they need easily.‌‌
Building your team of highly qualified developers based in Ukraine is simple when dealing with a committed and competent IT outstaffing agency such as TechMagic.
FAQ‌s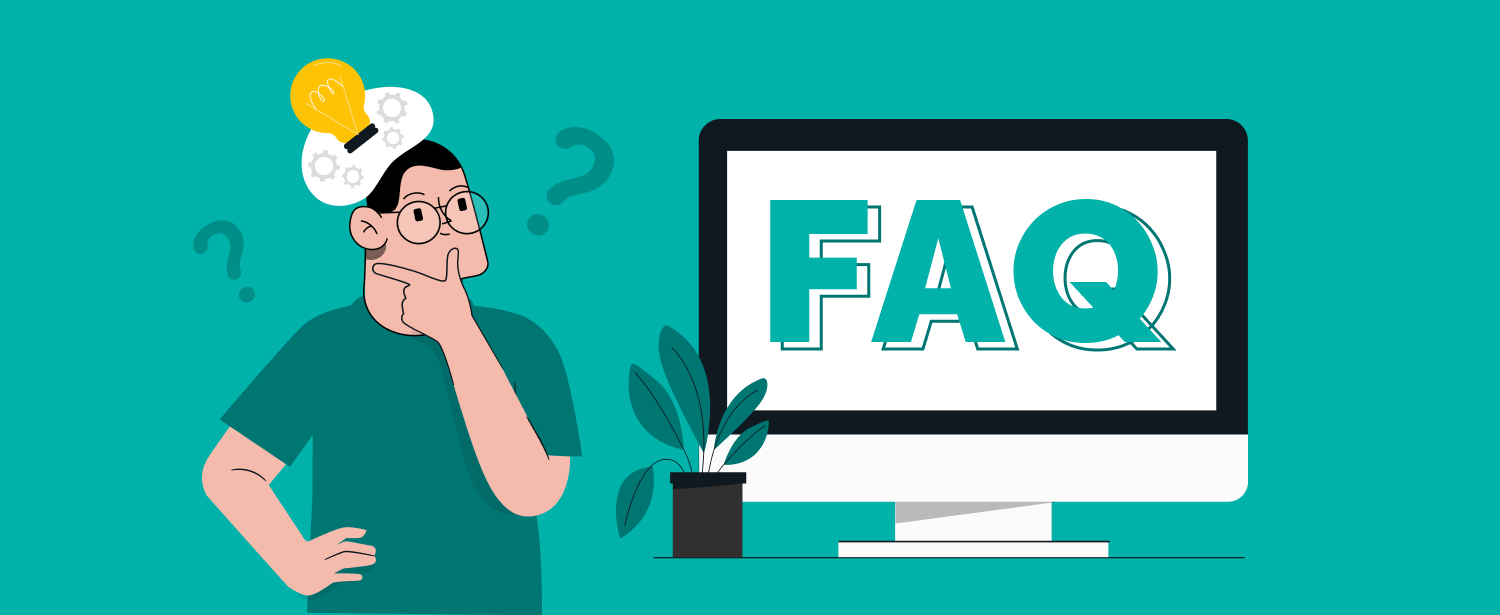 What is IT outstaffing?

IT outstaffing is a service of remote employment when a specialist works for and performs all the job duties for a company, officially employed by an IT outstaffing provider.




Is outstaffing in Ukraine worth it?

Yes. Okay, we'll give you some reasons. First of all, it's cheaper. You can pay less for the same level of expertise, then you would pay for in USA, or most European countries. Second, but not less important, Ukrainian developers work hard and approach deadlines very responsibly. Even now (during full-scale Russian war agains Ukraine) all our developers are working full-time, despite obstacles. We all ensure having 24/7 access to the Internet and electricity, using alternative power sources when needed.