TechMagic Successfully Passed the ISO Audit

Co-Founder & CEO at TechMagic. Leading a full-stack development company that scales engineering teams and builds software products from scratch. Passionate about AI and innovations.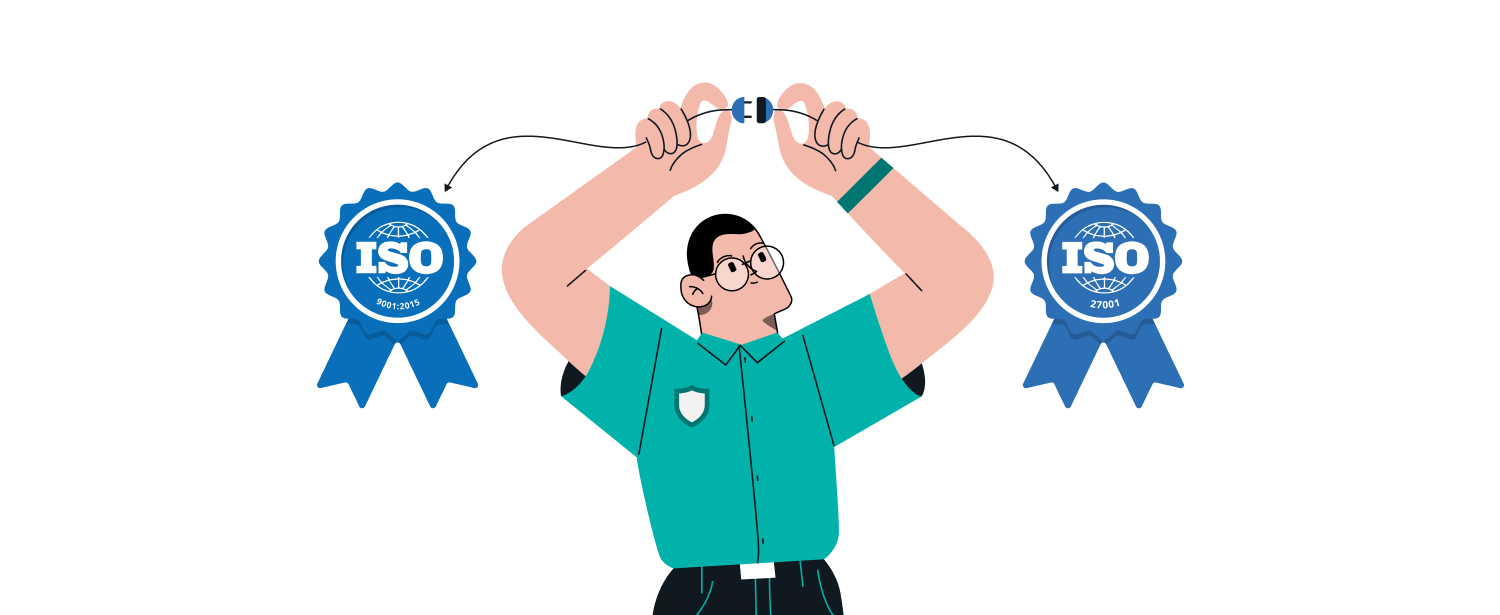 We are glad to announce that TechMagic met all quality system management requirements under ISO standards 9001:2015 and 27001.
We provide services that get a large amount of data from our clients. As the client's security is in the first place, we are determined to become certified against the world's leading information security standards, ISO/IEC 27001 and 9001.
Security is about people, processes, and organizational controls, not simply IT.
We managed to implement necessary protection measures and processes to detect, report and mitigate various attack attempts on our systems. ISO makes you think and act. It keeps you alert as business and technology advance at a rapid pace.
What does it mean for clients and partners?
Having an ISO/IEC 27001:2013 certificate means that our company securely protects customer data from intruders and unauthorized access.
The ISO 27001 certification applies to all business processes, including the equipment and regulations we use to provide IT services, such as:
Internet access service
Organization of communication channels for clients
Telephony and virtual telephone exchange
DDoS attack protection
The ISO 9001 standard indicates minimizing the risk of producing products of substandard quality. Application of ISO 9001 approaches in the enterprise management system helps to solve many internal and external issues:
Improve its overall impact and provide a solid basis for sustainable development initiatives
Improve the quality of products and services, thereby increasing the satisfaction of its customers
Establish cooperation with foreign partners (in particular, on receiving investments)
Ensure transparency and ease of management of the organization
Implement a mechanism to improve management and performance at all levels constantly
To sum up
The ISO/IEC 27001 and 9001 certificates confirm the high level of information security management system (ISMS) and its compliance with the requirements of international standards. This is a big deal – not just for us, but for all the organizations that rely on us.
For our team, receiving an ISO certificate is a significant accomplishment, as the high quality of our products and services is now documented, which ensures a high level of company reliability for customers and partners.
"We have put in a sea of effort and are delighted to see the results of our work. For any company, passing an ISO certification is an important achievement. This document confirms the high level of management and opens new opportunities for the development of the company and staff." — Oleg Dats.
Passing an ISO audit is a long process that takes several months. As part of the audit, the experts of the Accreditation Commission examined the existing information environment and the administrative, documentary, organizational and technological aspects of the TechMagic security system.
In the end, it indicated that implementing best practices and quality control procedures yielded results. There is always room for improvement, but successful ISO certification is a major milestone on our journey to the high quality and security of the developed solutions.
We would like to say a big thank you to our team for making this happen!