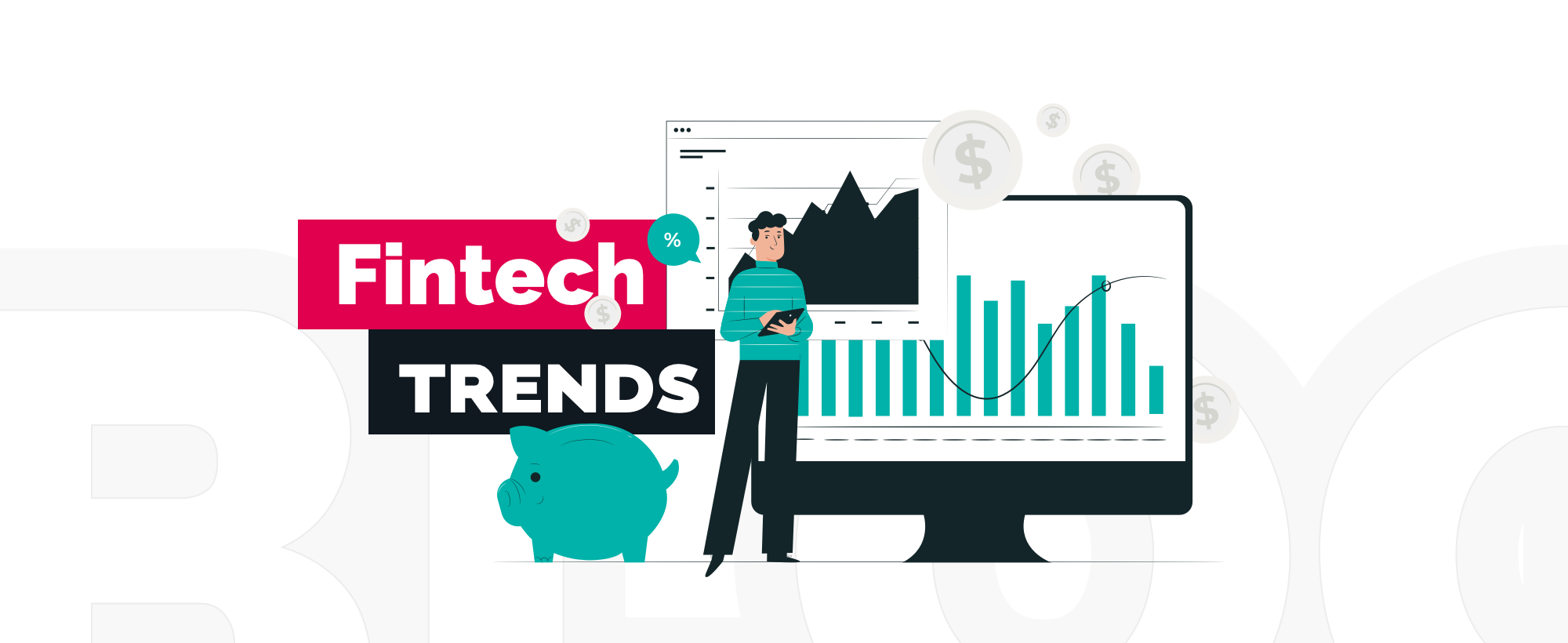 What are the Fintech Trends for 2021?
Fintech companies are becoming even more essential in 2021. Global quarantines and lockdowns have made digital financial processes a lot more relevant to customers. According to Statista, fintech businesses took the course on embracing innovation and implementing technology trends in financial services — and they will likely keep moving in the same direction. Startups and organizations have amassed enough technical skills and tools, and it's time to optimize processes.
We researched the finance industry overviews of Deloitte and Statista to find out how exactly fintech companies will approach increasing their efficiency. Here are the six main trends in fintech to look for in 2021.
Trend #1 — Partnerships for banks and fintech startups
Traditional banking organizations have already been actively looking into the adoption of a digital solution. Global quarantines and self-isolation make digital payments even more relevant, creating new space for innovation. Here are trends in the financial services industry regarding partnerships.
The insurance field needs transparency and flexibility. Insurers and clients need efficient communication methods, intuitive experience, and accessibility. Loaning markets face similar needs, and financial services, industry trends, and partnerships can provide answers.
Leading players: insurers, banks, and monetary financial institutions on one side, and fintech startups on the other.
Provided value:
Accessibility: insurance providers and financial institutions can reach customers in other countries and regions;
Transparency: banks and insurers can use fintech startups to store documentation, obtain commercial proof from customers, and communicate with their clients;
Customer service: end-clients can use react native finance app to get updates on their cases, ask questions, and solve conflicting issues.
Examples
PayTM partnered 10 banks, providing them a marketplace with millions of potential clients. The platform manages banking documentation, interactions with customers, creates new offers, and manages digital marketing activities.
Trend # 2 — Digital Wallets
Physical banks can connect to online stores and tech-savvy users, while startups should focus on making their digital wallets more universal. Ideally, the goal is to create a digital wallet acceptable in as many physical stores and banks as possible — which is one of the fintech industry trends that many startups will focus on.
Leading players: mobile wallet startups, banks.
Provided value:
Expanding the user base and delivering smooth offline and online transaction experiences;
Connecting offline and online payment methods;
Enabling steady remote work and online shopping.
Examples
Recently, mobile wallet startups focused on partnering with physical banks and payment integrations. Stripe, for instance, allows adding support of Microsoft Pay, Google Pay, and Apple Pay into a digital wallet. You can reach out to banks and e-commerce providers with an offer of enabling your digital wallet on their platform. Of course, you need to make sure that your solution is compatible with development standards, offers a secure transfer environment, and gets you a user base.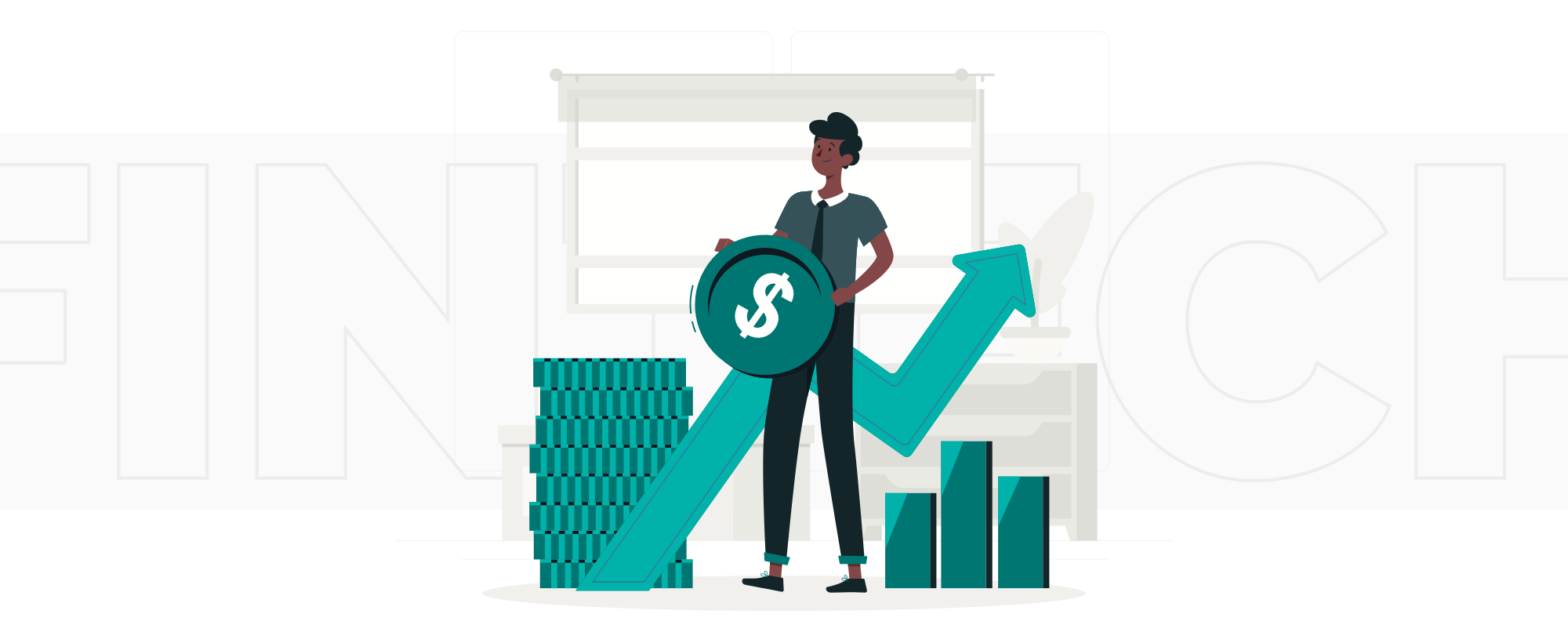 Trend #3 — Payment Gateways
An average business uses five gateway tools and works with four banks. One tool doesn't offer some payment method, another doesn't provide cross-border support, or one's commission is too high — and business owners need to combine many services to compensate for these issues. In 2021, the simplicity of the payment stack will be a priority among financial industry trends.
Leading players: payment gateway companies, e-commerce businesses.
Provided value
All-in-one solutions offer versatility: e-commerce businesses will strive to use universal solutions that address all their needs while startups can develop an all-in-one solution to disrupt the market;
Global accessibility: all-in-one payment solutions should enable low-commission global transfers to be competitive in 2021.
Examples
Payoneer is an excellent example of a universal payment system that's available in more than 200 countries. This allows the fintech company to partner multiple banks and businesses and establish a powerful global presence.
Many businesses that work with international communities, list Payoneer as their primary payment method — like Airbnb, Univera, and others. Fintech payment companies should focus on getting dedicated international partners, connecting to communities and marketplaces.
Trend #4 — Artificial Intelligence
AI keeps topping lists of trends in financial services for a reason. Considering that increased efficiency is a priority in 2021, AI, with its automation and superior analytical possibilities, will be used to optimize internal operations and improve customer experience.
Companies can use cognitive automation, engagement, data analysis, and insights capacities to improve smart banking services. AI can manage client data, offer suggestions on management strategies, catch human errors, and control the banking quality. Artificial Intelligence is also capable of interacting with clients directly via chatbots and self-learning apps
Leading players: AI startups, development companies, banks, fintech startups.
Provided value
Personalization: banking startups implement AI financial technology trends to analyze customer intentions and desires. Cognitive systems can analyze social media posts, business, and economics news, and draw out insights with in-depth text and media analysis. For instance, after analyzing news, they can identify pressing concerns of a user and create a relevant offer.
Automated decision making: AI-based automation allows automating banking processes, helping out with intensive workloads, and improving the quality of rule-based work (filling out forms and know-your-customer documents).
Data analysis: AI creates cognitive insights by analyzing billions of data files. It can be used for financial assistance: AI can analyze customer expenses and income to help them make better decisions.
Examples
UBS Group, one of the world's most significant financial holdings, partnered a Singapore-based fintech company that specializes in using AI for banking assistants. UBS Group developed a premium service that allows VIP-clients to get smart insights and forecasts about their revenue and expenses.
To make this innovation happen, UBS organized Innovation Challenge, where more than 80 teams competed for a $40,000 reward and a contract from the company. The final app analyzes data of UBS clients and delivers insights to their laptops, smartphones, and iPads.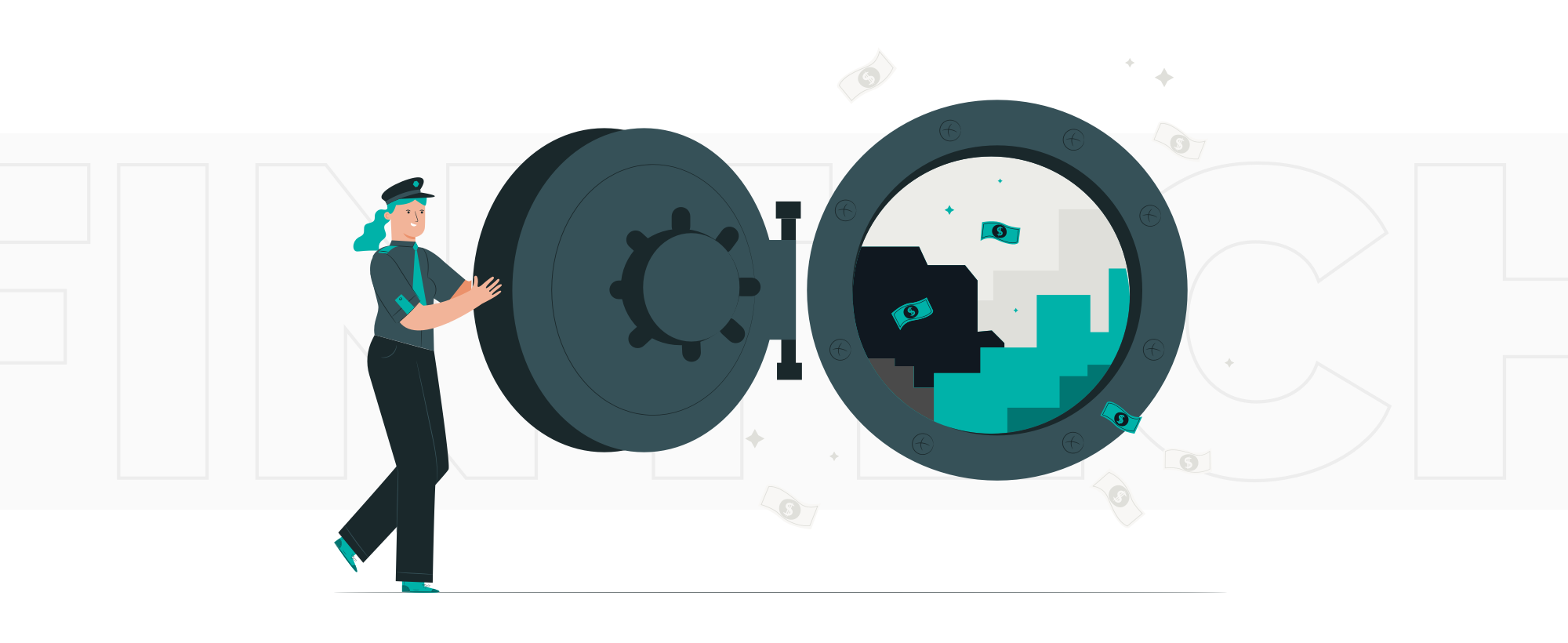 Trend #5 — Blockchain
Although the amount of blockchain fintech funding indeed dropped a lot compared to 2017-2018, decentralized technology is nevertheless appealing to investors and global financial institutions. The practice of storing financial information on the decentralized ledger prevents possibilities of hacker attacks, provides an end-client transparent view of their resources, and prevents crimes.
Leading players: blockchain companies, cryptocurrency businesses, legislators, banking institutions.
Provided value
Blockchain-powered global transfers: businesses can use Freely Convertible currencies with no governmental control. This helps to avoid commission and keeps businesses independent from local regulations. Bitcoin and Ripple are the two most used cryptocurrencies for international payments.
Optimization: blockchain can protect unique customer data, virtual identities, ensure the privacy of invoices, contracts, documents. Blockchain can help with indexing assets, managing documentation, and Internet of Things data storage.
Loyalty management: companies can use blockchain to provide real-time updates on their credit histories, financial activity.
Financial inclusions: blockchain can provide globalization opportunities in countries with poorly-developed banking systems.
Examples
Blockchain RBC customers can get additional decentralized services for a certain number of loyalty points. IBM World Wire, a blockchain system launched by IBM, allows making cross-border payments all over the world, including African countries with poorly developed local banking solutions.
Trend #6 — Security
Improving the efficiency of a fintech solution is directly connected to investing in its safety. A fintech solution should be able to guarantee safe data storage and processing and withstand cyberattacks. These are not new trends in fintech, but with the growth of digital banking, security measures become increasingly more relevant.
Leading players: security companies, development and testing teams, fintech startups.
Provided value
Multi-deployment and storage environments will be a priority: organizations discovered that the Cloud-only storage didn't correspond with their needs. Low latency, the lack of control over functionality and interface, and security problems encourage businesses to combine Cloud with on-premise storage. This way, a business will get to benefit from Cloud's flexibility while keeping control over essential data.
Issuing public certifications in mobile apps: users can protect their private data by revoking their public certificate anytime. A bank can request an update of certificate anytime via digital solutions.
Moving away from SMS-based OTP: German banks already drop the SMS confirmation algorithm, and a similar tendency is likely to be seen all over the industry. SMS confirmation has proved to be unreliable — mobile apps and biometric tools will likely substitute companies.
Examples
KB Bank, one of the biggest South Korean Banks, built an app that allows users to view, create, and manage their certificates. By getting users direct access to their personal data, the bank hopes to prevent data breaches, like the one the institution underwent in 2014.
Fintech Solution with TechMagic
2021 is an excellent year for investing in fintech solutions. The industry has been going strong for years now, but the crisis of traditional banking, caused by coronavirus lockdowns, will move users to explore new solutions. By the end of the year, we can have a new generation of fintech adopters. Likely, we'll see emerging new niches and development of existing ones; there will be plenty of opportunities for all market players.
We at TechMagic keep working on fintech software development and help our clients implement fintech trends 2021. If you have a project in mind, contact our team — we'll estimate your project's value and perform the service.

Romana Hoekstra
Content Marketing Manager at TechMagic. Mainly focused on content marketing, SEO optimization, and media relations.
View Profile