Top 8 FinTech Events Worth Attending You Need to Know About

Director of FinTech at TechMagic. Ex-VP of Goldman Sachs. Blockchain and Web3 expert. Experienced engineering manager and CTO.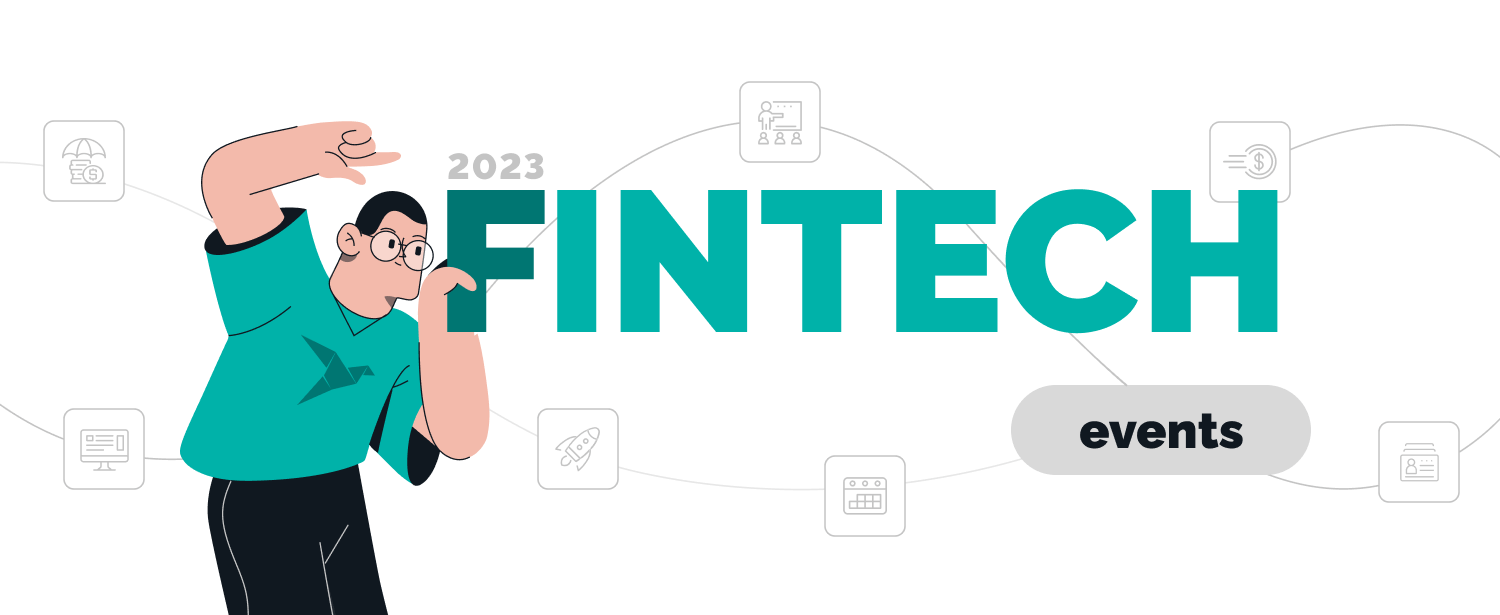 When an uncertain economic climate is marked by inflation and financial challenges, the intersection of technology and finance becomes more crucial than ever. Fintech can drive productivity gains and enable individuals and enterprises to thrive during a recession.
According to McKinsey & Co, the fintech industry raised over $90 billion in the first three quarters of 2021, almost double the amount raised in 2020. This staggering growth signifies fintech companies' significant role in shaping the financial landscape worldwide. As a result, attending conferences and events has become essential for networking.
To help you navigate the wealth of upcoming fintech events in 2023, we have curated a list of essential conferences and gatherings you won't want to miss. These events offer diverse opportunities to learn, network, and stay updated on the latest trends and innovations in financial technology.
VenCent FinTech Summit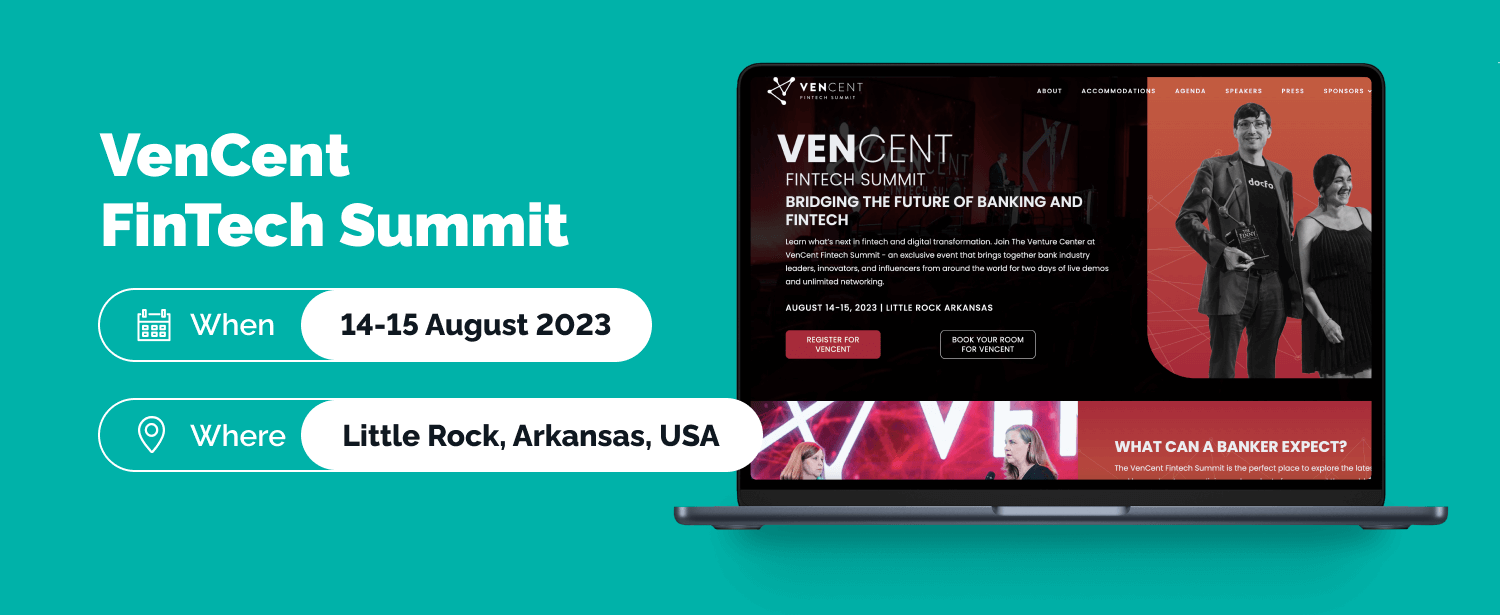 The VenCent Fintech Summit is one of the biggest fintech events designed to provide a deep dive into the future of fintech and digital transformation, focusing on the banking industry.
The VenCent Fintech Summit provides a platform for fintech founders to showcase their innovations and gain exposure. The speakers will discuss the latest innovations and breakthroughs in fintech, such as:
cryptocurrency,
Banking as a Service (BaaS),
cybersecurity, and more.
FinTech Devcon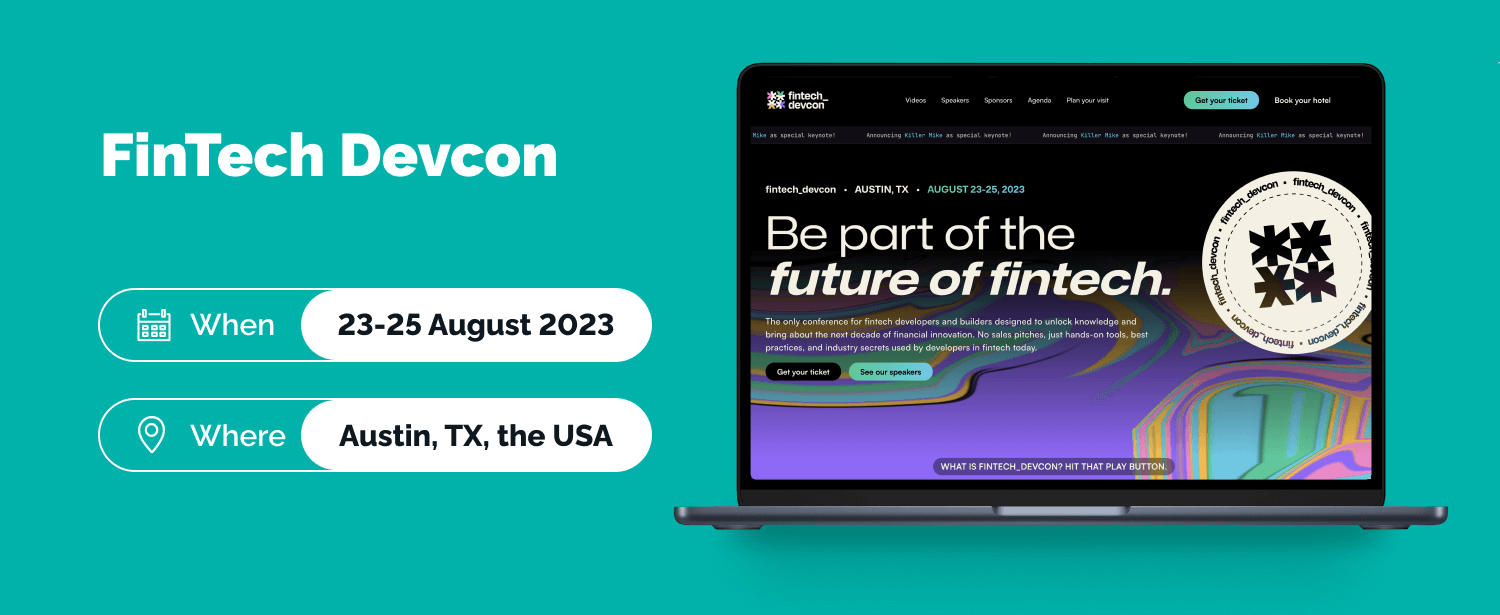 Fintech Devcon is one of the major fintech networking events that stands out as the paramount gathering for fintech developers and builders. Unlike typical conferences, Fintech Devcon is meticulously crafted to provide an immersive and enriching experience tailored specifically to the needs of developers and builders in the fintech sphere.

Experts will share in-depth knowledge from the latest advancements in blockchain and decentralized finance (DeFi) to the intricacies of mobile banking and cybersecurity, tried-and-tested methodologies, and real-world solutions.
DeFi Retreat US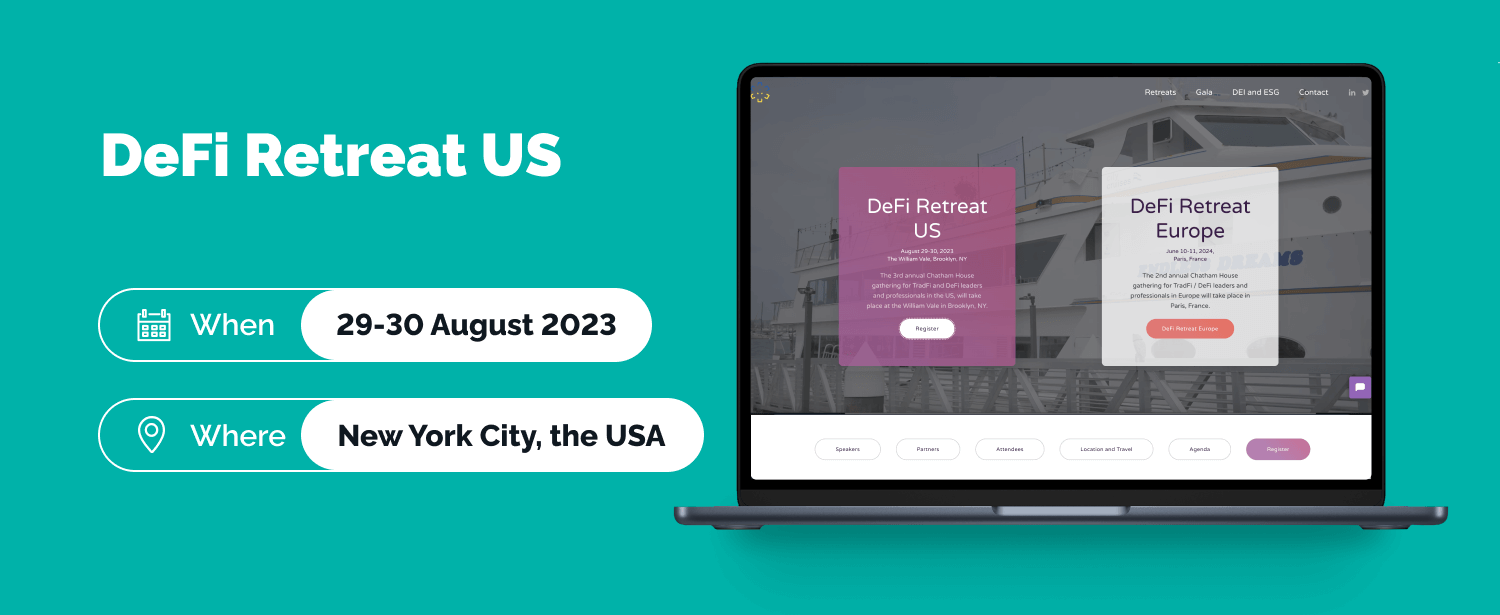 Among top fintech events, DeFi Retreat US offers sessions for in-depth discussions and deep dives into relevant topics within the DeFi ecosystem. One of the highlights of DeFi Retreat US is the off-the-record panel discussions. These discussions provide a unique insight into the challenges, opportunities, and emerging trends within the decentralized finance space.
Over the course of the two-day event, attendees can connect with fellow participants, speakers, and thought leaders during breakfast, lunch, and the evening reception. This informal networking setting fosters meaningful connections and collaborations that can shape the future of DeFi.
Nordic Blockchain Conference 2023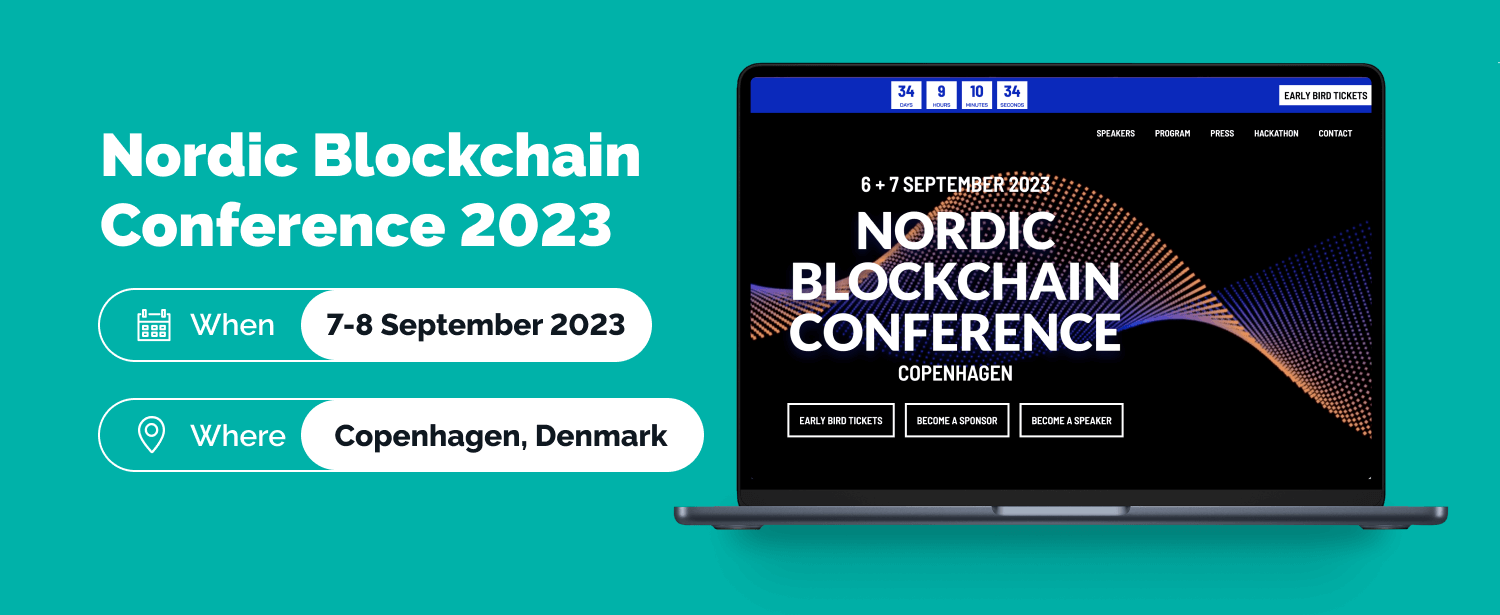 The Nordic Blockchain Conference (NBC) is the largest blockchain in the Nordics, bringing together the region's web3 network with the global blockchain community. With over 500 delegates and more than 100 speakers, NBC offers a diverse and immersive experience over two days.
The conference covers a wide range of discussion topics, including:
digital collectibles,
investments and venture capital,
traditional finance (TradFi),
decentralized finance (DeFi),
real estate finance (ReFi),
healthcare,
the metaverse and gaming,
supply chain,
legal frameworks,
policy and regulations,
the intersection of AI and blockchain,
sustainability and inclusion,
security and scalability,
as well as tokenization in the sharing economy.
Among fintech events in Europe, this hackathon focuses on AI & Blockchain, inviting participants to develop innovative projects that merge artificial intelligence with blockchain technology. The top three projects will be showcased via Concordium and NBA's social media channels and presented live at The Nordic Blockchain Conference 2023, providing recognition within the blockchain community.
Blockchain Expo Europe 2023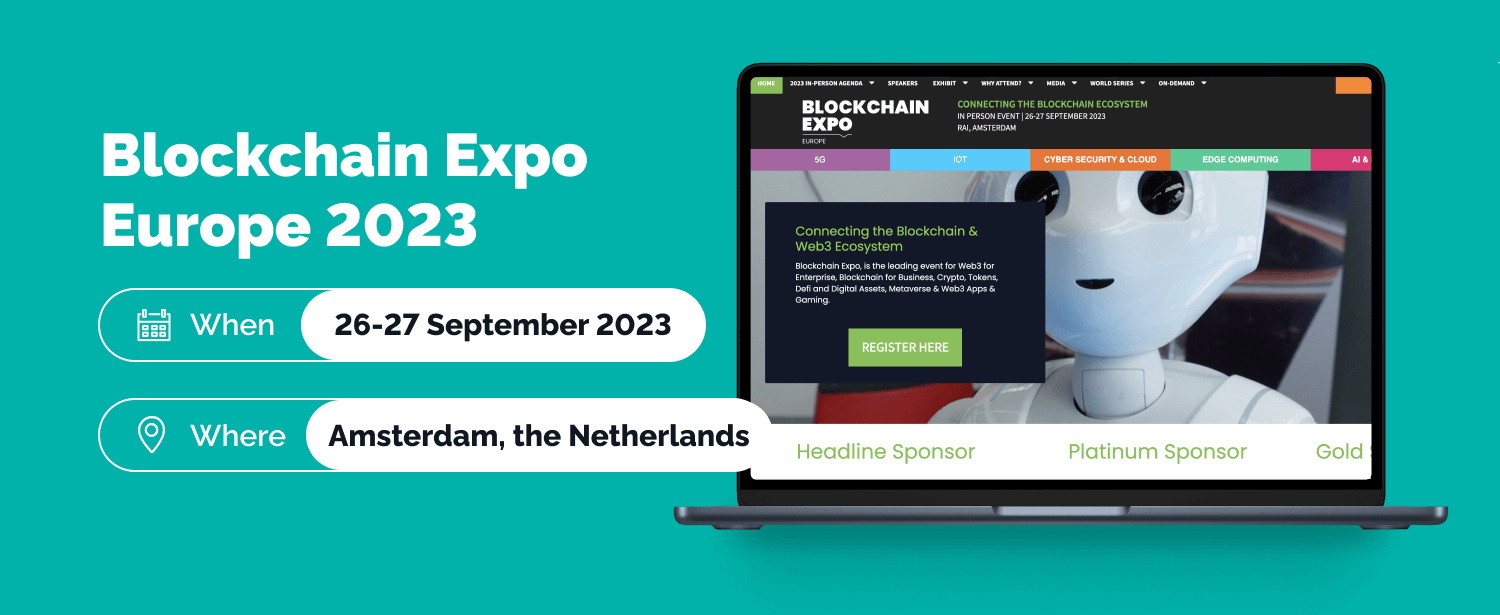 With over 150 speakers, the Blockchain Expo Europe will delve into the latest innovations within blockchain ecosystems and explore the profound impact of these technologies and gain insights into the current state and future direction of the industry. It will feature over 200 exhibitors showcasing their blockchain solutions and products.

Co-located with six other events covering:
IoT,
AI & Big Data,
Cyber Security & Cloud,
Edge Computing,
and Digital Transformation
the Blockchain Expo Europe attracts a diverse range of professionals from various industries.  
From manufacturing, transport, and supply chain to government, legal sectors, financial services, energy, utilities, insurance, healthcare, and retail, this event covers the diverse applications and potential of blockchain technology.
FinTech South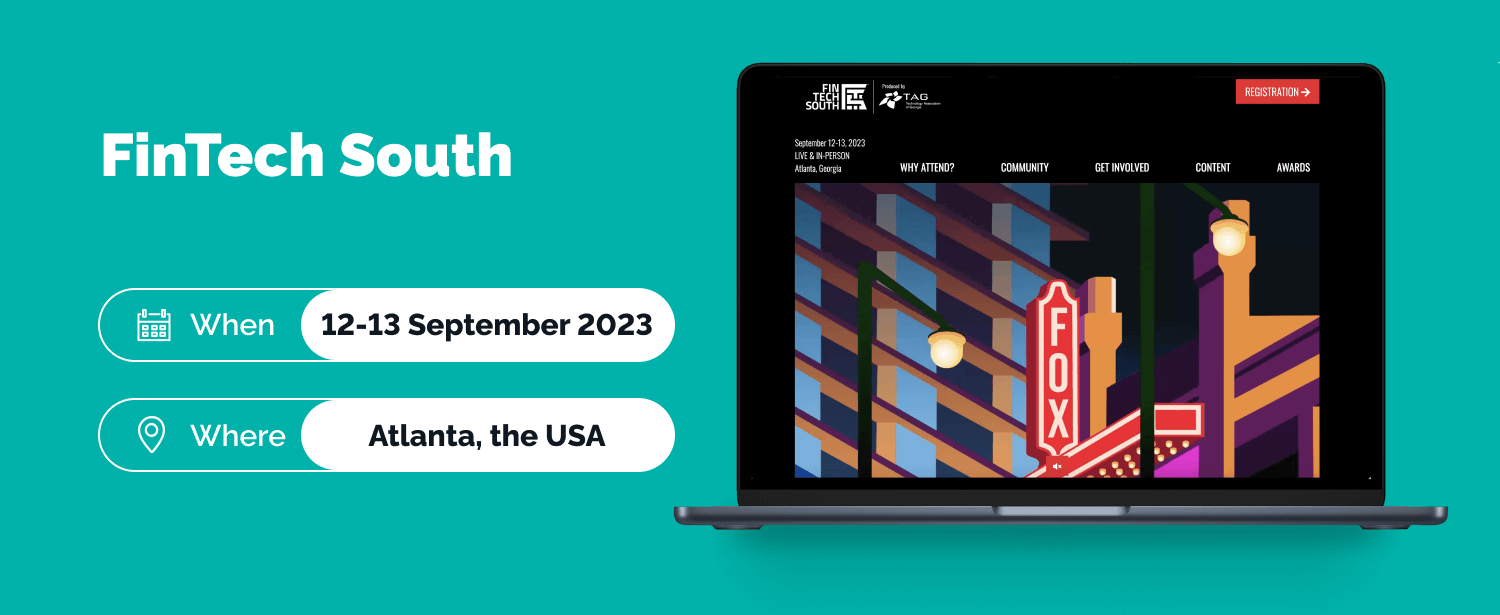 FinTech South 2023 is a world-class summit with over 200 fintech companies. With a comprehensive agenda featuring 20+ hours of content delivered by 100+ speakers representing top global fintech companies, you'll have access to insights on the most important trends and strategies to seize opportunities in the fintech revolution.
Attendees will not only experience the two-day in-person event but also gain access to the full catalog of session videos for on-demand viewing after the event.
The mainstage speakers for among fintech events 2023, Innovation Challenge, ADVANCE Awards, expo, and in-person networking opportunities create a dynamic environment for attendees to discuss:
artificial intelligence,
B2B fintech,
banking innovation,
blockchain & web3,
financial health & inclusion, t
the future of commerce,
identity & fraud,
money management,
and payments innovation
…ensuring comprehensive coverage of the most relevant fintech topics.
FinovateFall FinTech event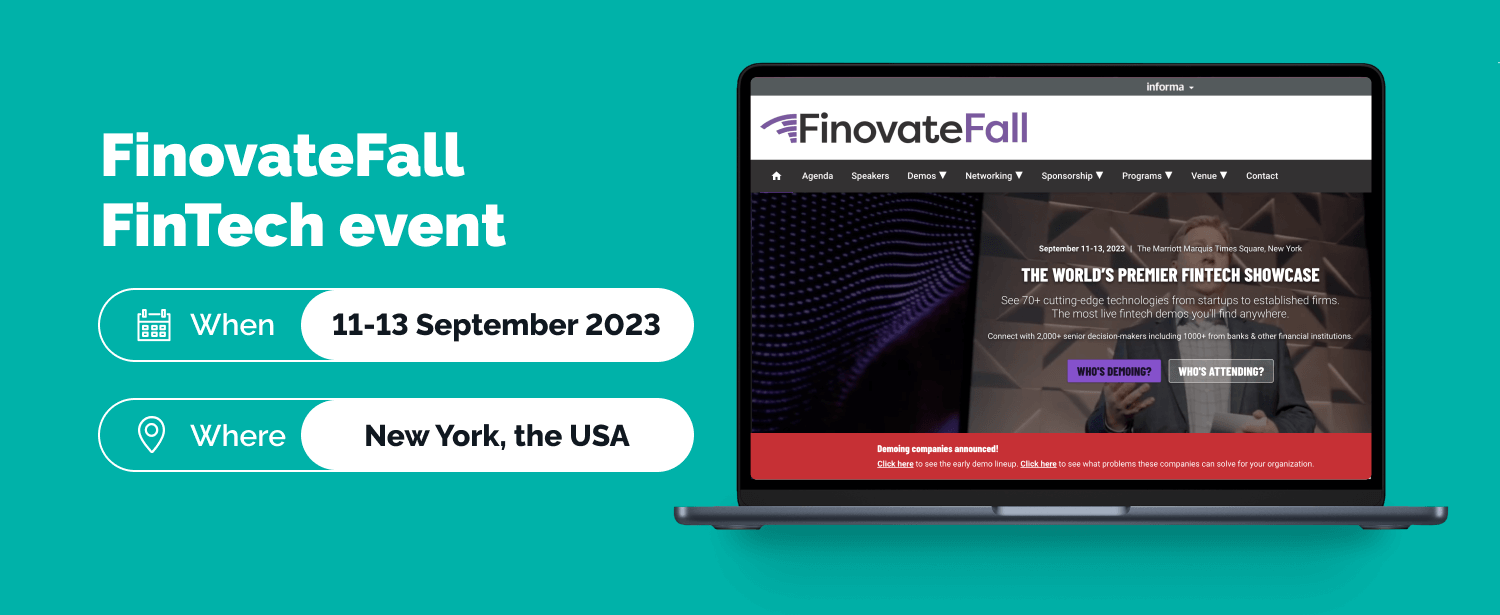 With over 70 product demonstrations from startups to established firms, FinovateFall offers the most live fintech demos you'll find anywhere. It is the perfect platform to network face-to-face with the fintech community of 2,000 senior decision-makers, including 1,000+ representatives from banks and financial institutions.

Industry experts will provide an overview of the fintech and financial services landscape, including consumer lending, digital banking, SMB/SME, ID management, etc.

Also, FinovateFall offers the Startup Booster Program for early-stage startups looking for insights and investor connections, as well as a Leadership Program that grants financial institution executives free access to the event.
RegTech Summit London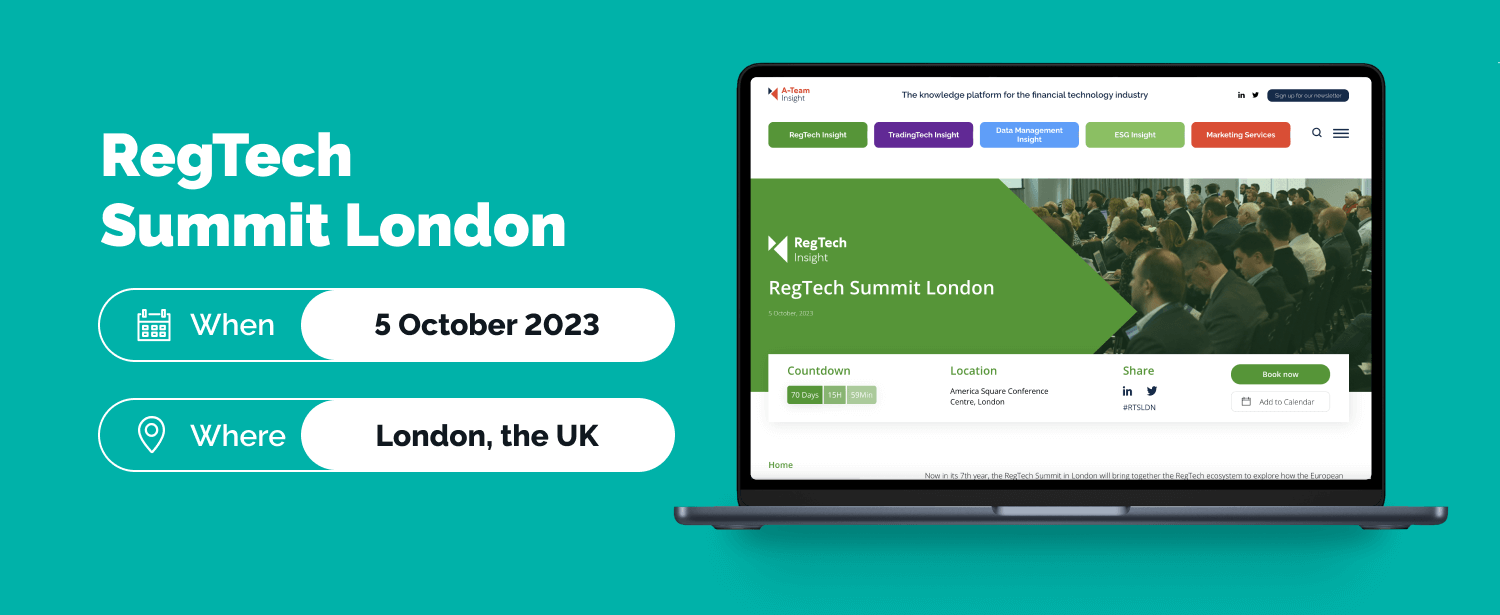 The 7th annual RegTech Summit in London is set to bring together the RegTech ecosystem for a comprehensive exploration of how technology can drive innovation, reduce costs, and support regulatory change in the European capital markets financial industry. With AI-driven technologies revolutionizing compliance, there is immense potential for compliance innovation, productivity gains, and cost efficiencies, making this the opportune moment to invest in the future.

FinTech experts will share insights into tackling the challenges of adopting and implementing RegTech and advancing your RegTech strategy, including the evolution of AI for compliance, the regulator's perspective on AI, practicalities of Generative AI and large language models for compliance – risks, challenges, and opportunities, AI-powered communications surveillance, tackling AML and financial crime with RegTech, leveraging RegTech for EMIR Refit, and building flexible and agile reporting platforms to meet future regulatory requirements.
Summing up
So, there you have it — the list of forthcoming fintech conferences you should consider attending this year. Each event offers a unique opportunity to engage with industry leaders, discover cutting-edge technologies, and gain valuable insights to stay ahead. Whether you're interested in fintech innovation, RegTech advancements, or the future of finance, these events provide a platform for networking, learning, and driving your business forward.
We're not standing behind the FinTech movement and its trends. Recently, our Director of FinTech,  David Grinberg, attended FinTech Week London.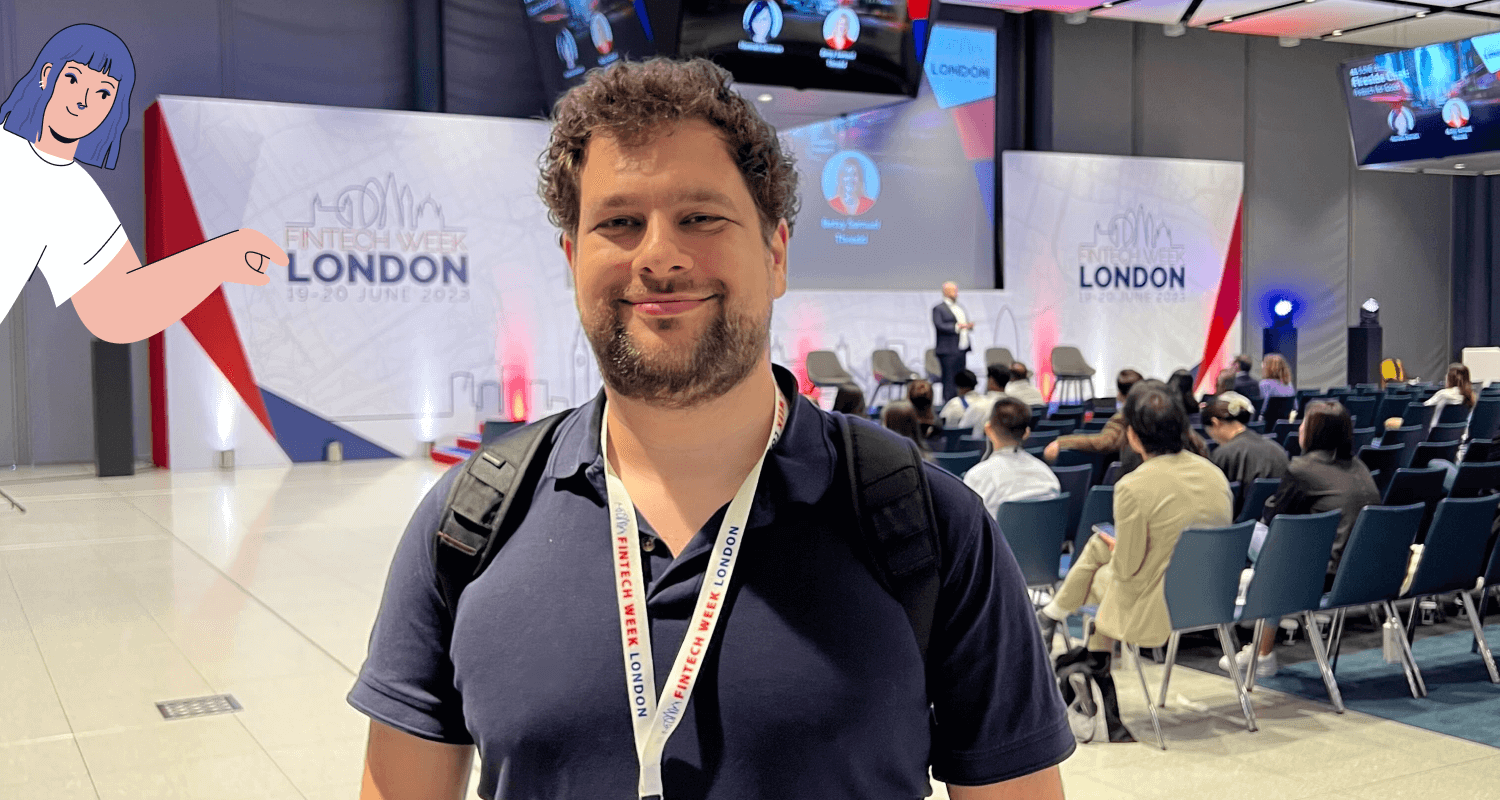 Remember, attending these conferences shows your commitment to staying informed, embracing innovation, and driving your business forward. So, don't hesitate — make your choice and get ready for an enriching experience that can shape your future success.
The future of fintech awaits, and it's up to you to be a part of it. Don't let this opportunity pass you by.