Top 7 Benefits Of Serverless CMS in 2023

Co-Founder & CEO at TechMagic. Leading a full-stack development company that scales engineering teams and builds software products from scratch. Passionate about AI and innovations.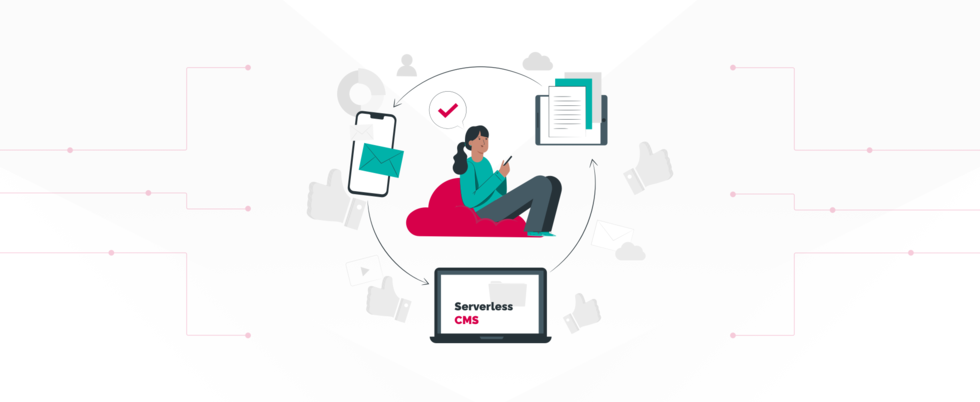 The question of what type of CMS to choose depends on your business needs and expectations. Let's find out the top benefits of serverless CMS.
Advantages of Using Serverless CMS
Every business owner or marketer tends to be omnipresent as much as possible, bringing new and personalized content to engage with a broader range of audiences and turning users into clients. For startups, it's crucial.
With the constant growth of the Internet of Things, marketing specialists face a new challenge - to keep up with time and trends and power their content anytime through all possible smart devices around us.
Thanks to the advantages of serverless CMS, your digital presence is a question of a few weeks now. With serverless architecture, you focus entirely on code and content. Maintaining a back-end database doesn't bother or distract you. You are free to use your favourite stack platforms to write code. Or you can choose ready-to-use solutions and don't work with code at all.
And as a result, you have your once created content simultaneously presented through the web, mobile, and other IoT devices.
Let's find out the top advantages of CMS.
Scalability
You can create, manage, and reuse content and campaign pages when you need and as you'd like. Serverless CMS are optimized for speed and scalability by default, giving marketers the ease of increasing engagement with no distractions and limitations.
For developers, it means no maintenance since a best serverless CMS runs in the cloud. You won't ever need to update anything like you needed to do with traditional CMS. In addition to that, scalability in serverless hosting means zero performance or hosting issues for your developers to face.  
For example, suppose your business is super-successful, and your website receives an enormous amount of traffic. Your host automatically deals with this avalanche and manages accordingly. You don't do this manually; you don't even need to keep it in mind.
The serverless CMS always has enough capacity to deal with your traffic. You, in turn, dedicate time and energy to marketing, design, and content itself that will boost it.
User Security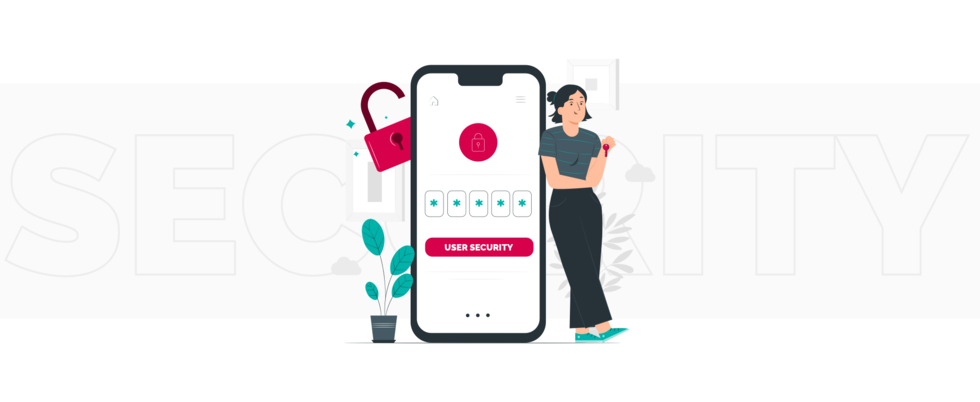 Serverless is rightly considered one of the safest (if not the safest) content management approaches. A physical web server is a metaphorical door for hackers, but since all content is stored in the cloud, the door is not even closed; it just doesn't exist. Moreover, most CDN headless CMS use their own app firewall, adding an extra protection cover.
Hackers' attacks are harmful by the theft of personal data and posting impudent or restricted content. Both the first and the second scenarios lead you to reputation loss. Who would like the idea of giving you personal data if they were stolen once?
In this regard, cloud services demonstrate their advantage by offering a range of security mechanisms like the latest web application firewalls, real-time threat management, and ongoing penetration testing.
Data Security
Here we consider two aspects. First, even if the equipment is damaged or broken, the data remains secure. You can use any other device and get access to your content and all related data, download them if needed, and continue working with no loss.
The second aspect is that you can always roll back to a particular stage and go the other way. This ability is invaluable. In this way, your business has enough space for experiments, research, keeping up with the times, and regularly updating without spending extra time, money, and other resources.
On top of that, serverless CMS can be proclaimed unsinkable. It is highly unlikely for you to lose any data while using one of them. From a marketer's point of view, you can focus on the quality of your content, have no worries about the clients and data safety, and scale when the time is right.
Simple Use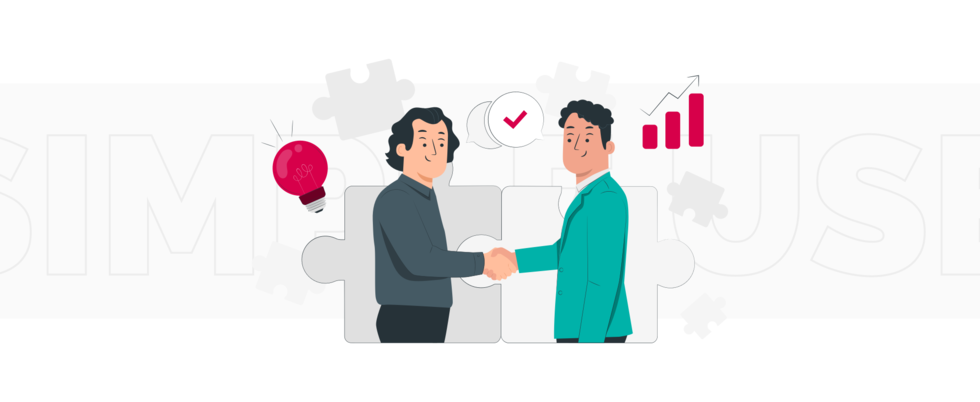 Migrating your project to the cloud service can make it easier for all types of users to work with. How come and what stays behind it?
Mobility. Your resource is accessible from any device. Cloud storage means that you never meet data overload that is able to slow down your device.
Speed. Cloud services that specialize in providing storage services produce a higher playback speed than the internal server. It's all about capacity, tech equipment quality, expertise, and focus on a specific task.
Cost-Effectiveness
You don't need to pay for back-end maintenance if you don't deal with one. This is where API-based serverless CMS systems significantly save your budget and allow you to direct these costs on improving the product, for example.
On the other hand, hosting static files rather than dynamic means no need for you to pay for web servers or databases themselves. All you need is a content delivery network (CDN). You just use less paid services.
In short, you are relieved of worries about storage costs and costly back-end maintenance. In the long term, such a state of affairs is beneficial to both developers and marketers, combined with the simplicity of using a serverless CMS.
It deserves reminding that your provider manages all the updates. Their internal team closely monitors the performance, which means you always get the best version of hosting services they can provide and find the perfect balance between the service package and the price.
Easy Teamwork
Never before has the work of remote teams been so synchronous, productive, and well-coordinated as in the era of serverless CMS.
Developers, marketers, and authors are all exposed to the same infrastructure and can operate simultaneously without stepping on each other's toes. It's easy to keep track of who made which changes and avoid misunderstandings and conflicts. Also, it's a great time saver since one team doesn't need to wait until another one is done.
One of the best benefits of serverless CMS is that they make it much easier to collaborate transparently.
Total Freedom For Developers
Developers are free to work with their favourite technologies without losing time and effort for learning and onboarding new ones. Serverless CMS are flexible and adaptable, so developers can focus on their work without the fuss of handling bugs in an already existing tech stack.

Marketers, in turn, have the freedom to connect with any third-party software or automation tools (CRM, conversion optimization, localization technologies for an international reach, etc.). With a serverless CMS, developers and marketers never have to settle for a "second-best."
One of the main benefits of serverless CMS functions for marketers is that the website structure becomes easier for them to understand and, accordingly, to improve. A serverless CMS allows you to try all the content building and managing tools throughout the process and preview the result before publishing. Thanks to this, you have the priceless power to decide how to structure and architect your site and display your content accordingly.
Moreover, including marketers in the building process leads to better understanding, communication, and collaboration between marketers, content creators, and developers.
Conclusion
The modern trend of being omnichannel is dictating the market, not just influencing it. Flexible, scalable, customizable content management systems offer their services for turning your content into the experience your customers expect. Either a serverless or a pure headless CMS enables organizations to increase delivery time and iterate faster.
The question of what type of CMS to choose depends on your business needs and expectations With all the benefits of using serverless CMS, it is simple for you to publish content once with a single authoring point and deploy it anywhere you want with no stress and mess.
We have a significant number of serverless-based projects in our portfolio. If you want to upscale your business with all the benefits of serverless CMS AWS, for example, we, as big fans of Amazon, will be glad to help you with the implementation of the serverless CMS.