Benefits of AWS Solutions for Tech Startups

Delivery Manager, AWS Expert at TechMagic, big fan of SRE practices. Helps teams to improve system reliability, optimise testing efforts, speed up release cycles & build confidence in product quality.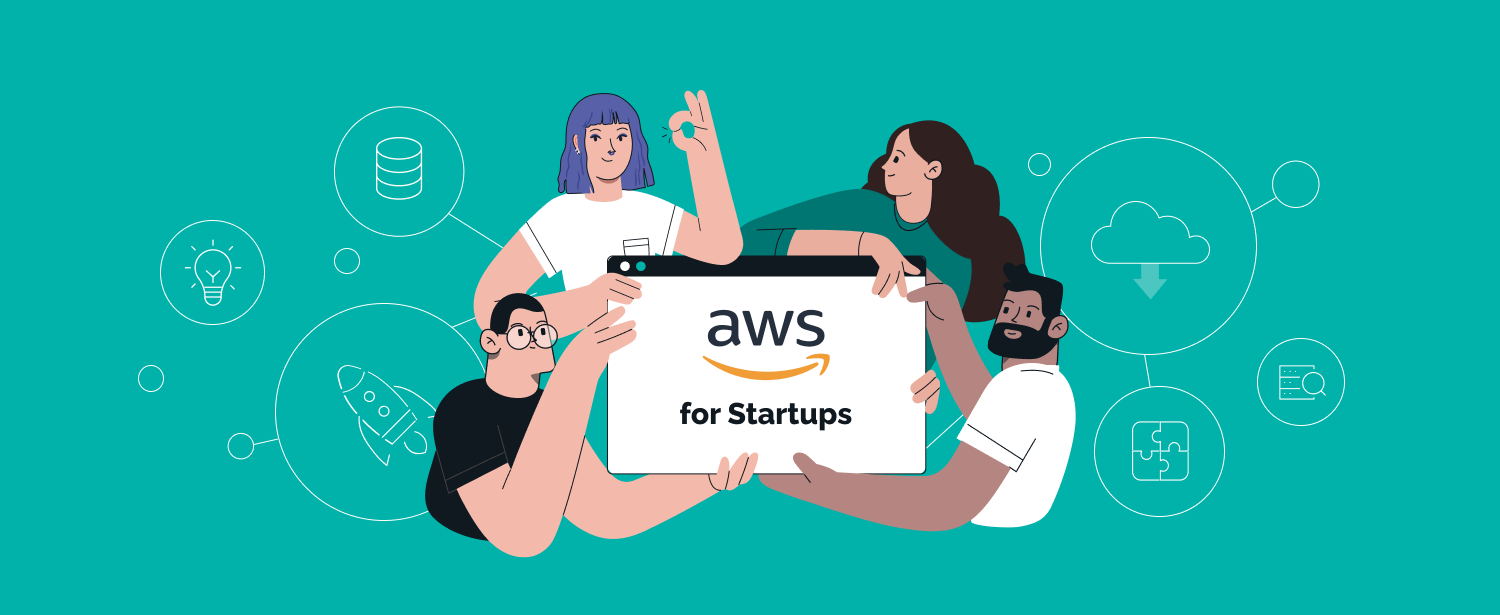 AWS is a service suite that helps startups build secure and easy-to-maintain tech solutions. Here's how business managers benefit from adopting AWS for startups.
Amazon Web Services is a powerful suite of computing, database, and content delivery tools that helps startups host their web platforms, reach target audiences and communicate with clients securely and securely.
In this post, we will explore the benefits of using AWS for startups and share success stories of startups harness the platform's power to the fullest extent.
What does AWS offer businesses?
Besides providing startup owners with secure and reliable hosting, database, and customer relationship management infrastructure, AWS also offers continuous support and training.
Here is how AWS changed startups in multiple industries:
Improved customer acquisition
AWS has a robust infrastructure for lead generation and management:
Amazon Advertising — a platform for creating custom ads, and launching and tracking promotional campaigns;
AWS Marketplace — a data product directory with free and commercial tools that helps businesses build a custom data management infrastructure to fit their needs;
Amazon Launchpad — the platform designed to help navigate teams through AWS tools and scale their solutions.
Exposure
Business managers can establish a powerful presence on the market by participating in the events of the AWS startup program. Here are the opportunities SME owners get to explore:
Being featured on the corporate AWS blog as one of the company's success stories;
Speaking at and attending AWS Summits;
Participating at AWS re:Invent — one of the biggest yearly tech events, with thousands of attendees.
24/7 support
Since the AWS for business owners is robust and complex, Amazon offers continuous AWS support for startups. SME owners can address questions or concerns via a 24/7 AWS Support service. A startup manager can request a call with the company's software engineers to facilitate team onboarding and AWS management or migration consulting if needed.
Special offers for business management tools
AWS prioritizes partnering with innovative business solution developers from all over the world to offer SME owners special AWS pricing for startups. The platform's users can access special offers for HubSpot, Zendesk, Intuit, Sendgrid, and other CRM, ERP, or marketing management tools.
Personalised feed with tips and advice
AWS is working hard to fuel life-long learning and continuous professional development. The platform helps startup managers keep tabs on the latest industry news, trends, and updates so that you don't have to spend productive time switching between news websites and blogs.
Scalability opportunities
Amazon offers business owners a pay-as-you-go model, allowing you to expand the infrastructure as the number of active users grows keeping relevant AWS cost optimization.
On top of that, AWS has a variety of tools that help business owners accommodate more users on the website, store larger volumes of user data, and navigate it more efficiently.
Benefits of Amazon AWS For Tech Startups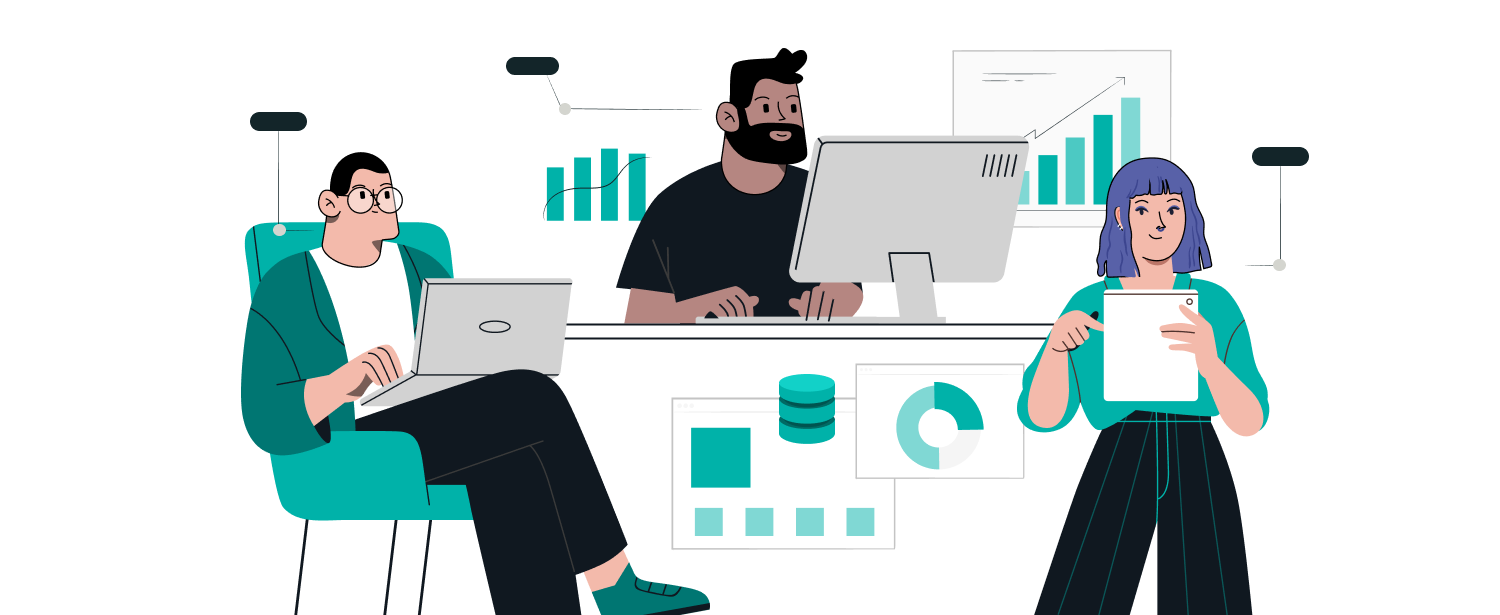 By choosing Amazon AWS for startups, tech startup owners discover a wide range of computing, database management, and maintenance tools that improve their web platforms' efficiency, security, and scalability.
Increasing operating efficiency. Using Amazon for startups helps business owners automate routine tasks and make accessing data anytime across different devices easier. Thanks to AWS CodeDeploy and other development tools, software engineers can automate routine coding tasks.
Facilitates server management. Tools like AWS Migration Hub and AWS Server Migration Service help streamline server migration and database management. AWS Lightsail is another tool that facilitates launching and managing private servers.
Task automation. Speaking of tech automation and AWS, the benefits of CloudFormation come in the clear. The tool allows developers to automatically manage cross-region accounts, run locale expansion, etc.
Improves collaboration for distributed teams. AWS offers tools that allow distributed teams to access resources on the go, offers operational insights, and facilitates decision-making by offering data to back up your points.
Robust knowledge base. AWS has easy-to-manage documentation, with step-by-step tutorials on every tool for company owners. Other than offering text-based tutorials, there are multiple video tutorials in the Knowledge Center subtitled in different languages.
Affordable pricing. The platform makes sure that SME owners can find the most convenient AWS services for startups cost. Tools like AWS Cost Explorer and Budgets help company managers create personalised pricing plans and ensure they are not paying for redundant tools. With AWS credit for startups, business owners can save up to 70% on computing power.
Wide range of tools. AWS has everything a business owner needs to scale — from development and data management suites to content delivery, automation, IoT, and robotics features.
AWS Tech Startups Examples
AWS startups operate in different domains, both on a small and large scale. To showcase the full power of the platform, we created a list of businesses that used AWS management tools to scale, develop, and maintain their online systems efficiently.
1. Tink
Tink is an API that facilitates financial data gathering. The platform aggregates information from major European banks. The company supports both big banks and financial service providers (PayPal, BNP Paribas, and others), as well as local fintech startups.
2. Aparavi
Aparavi is an all-in-one data management platform and a promising AWS startups example. The tool allows business owners to run secure cloud backups, recover lost files after ransomware or other attacks, analyse data and scan it for patterns, and ensure storage and processing compliance with legal regulations.
3. Lemon One
Lemon One is a creative hub that connects brands, people, and commercial photographers, helping companies establish a strong online presence with AWS migration consulting. The startup relies on AWS to build a user-friendly website, ensure secure data storage, and facilitate content delivery.
4. Hostmaker
Hostmaker is a hospitality management startup. Active in six countries and nine cities, the platform gives landlords and investors tools for managing and customizing their properties effortlessly. Other than that, the solution helps connect hosts and prospective tenants. As one of the startups using AWS, Hostmaker is a reliable and scalable platform, giving business owners enough room for growth and development.
5. Treez.io
Treez — a POS platform for cannabis sellers — helps business owners monitor the supply chain, connect with customers, and manage their products. It's a complex and ambitious software ecosystem with a rapidly scaling infrastructure and a wide range of features. The startup relies on AWS support to maintain its real-time tracking tool, payment gateway, and large product catalogs. The infrastructure of Amazon Web Services allows business owners to offer cannabis vendors full data transparency and storage security.
AWS Startup Resources
That's not all we want to share with you. Read the list of top free AWS resources for startups, and don't hesitate to try and dig into learning new!
Startups Recourses:
Business Essentials: videos and articles on different topics from MFA and AWS Budget Alerts to MVP sessions, from roadmap in product success to mastering fundraising term sheet, and much more.
Technical Solutions: eBooks and whitepapers about purpose-built databases, MLOps, modern app development, managing data process for ML and building Serverless apps with infrastructure as code, etc.
Up-coming & On-demand Events: AWS global summit program, AWS online tech talks and AWS startup loft events.
Collections & Serie: videos about cloud platforms for autonomous development, scaling startups with ML team, on-demand testing, and case studies about using AWS services.
AWS Programs for Startups
Active Founders offers $1,000 in AWS credits, $350 in Developer support credits, pre-built infrastructure templates, and more to self-funded and assisted businesses. Startups must be new to AWS active founders, have an active AWS account, and be more than 10 years old.

Active Portfolio provides up to $100,000 in AWS credits and up to $10,000 in AWS Business support credits for startups connected to venture capital firms, accelerators, incubators, or other startup-enabling organizations. To apply for this program, startups must be less 10 years, have a website, and don't receive previous AWS credits.
If you are ready to apply for these free-useful AWS startup programs, click here.
AWS Startups Solution with TechMagic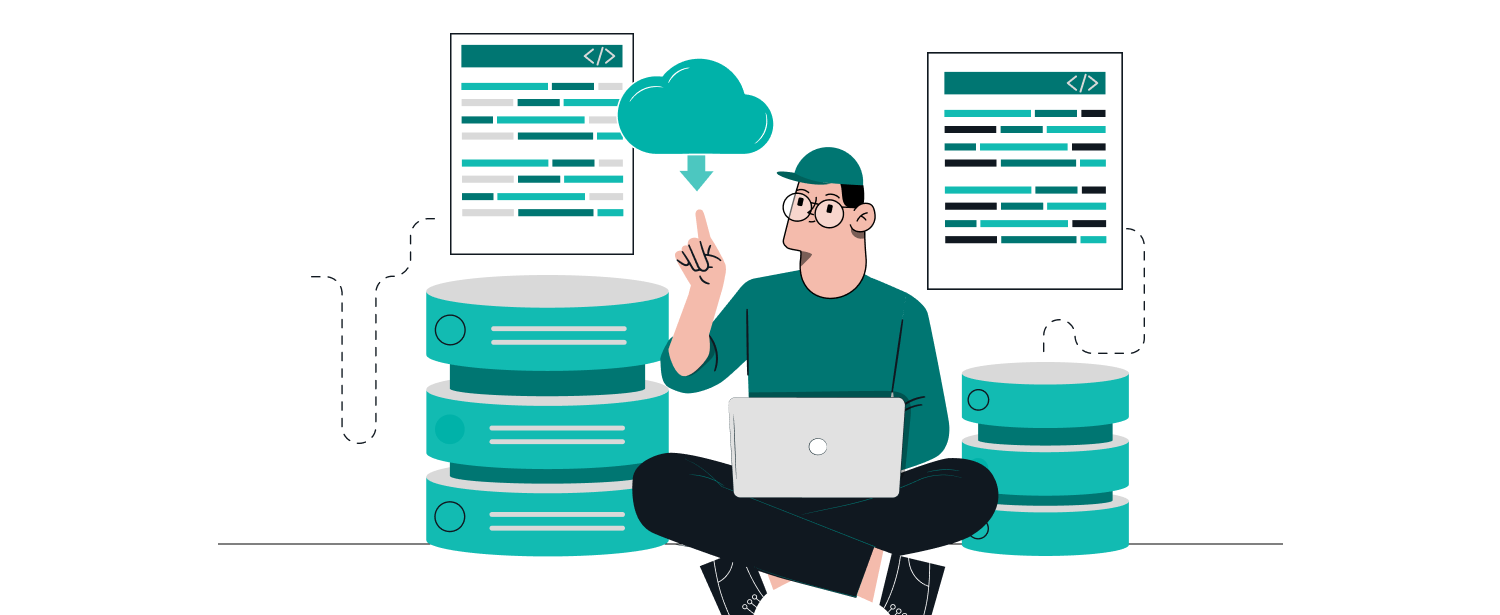 If you want to create a scalable web platform and host it on AWS, reaching out to professional tech specialists who can design a reliable architecture is highly reasonable. TechMagic is the official AWS development and consulting company and our developers are skilled in implementing AWS services — including Lambda, Dynamo, API Gateway, and more.
Here's how our tech specialists help SME owners make the most out of AWS:
Architecture setup — configuring an AWS EC2 architecture or building a hybrid cloud model combined with on-premise servers;
CI/CD implementation — using AWS tools to deploy continuous integration and delivery practices;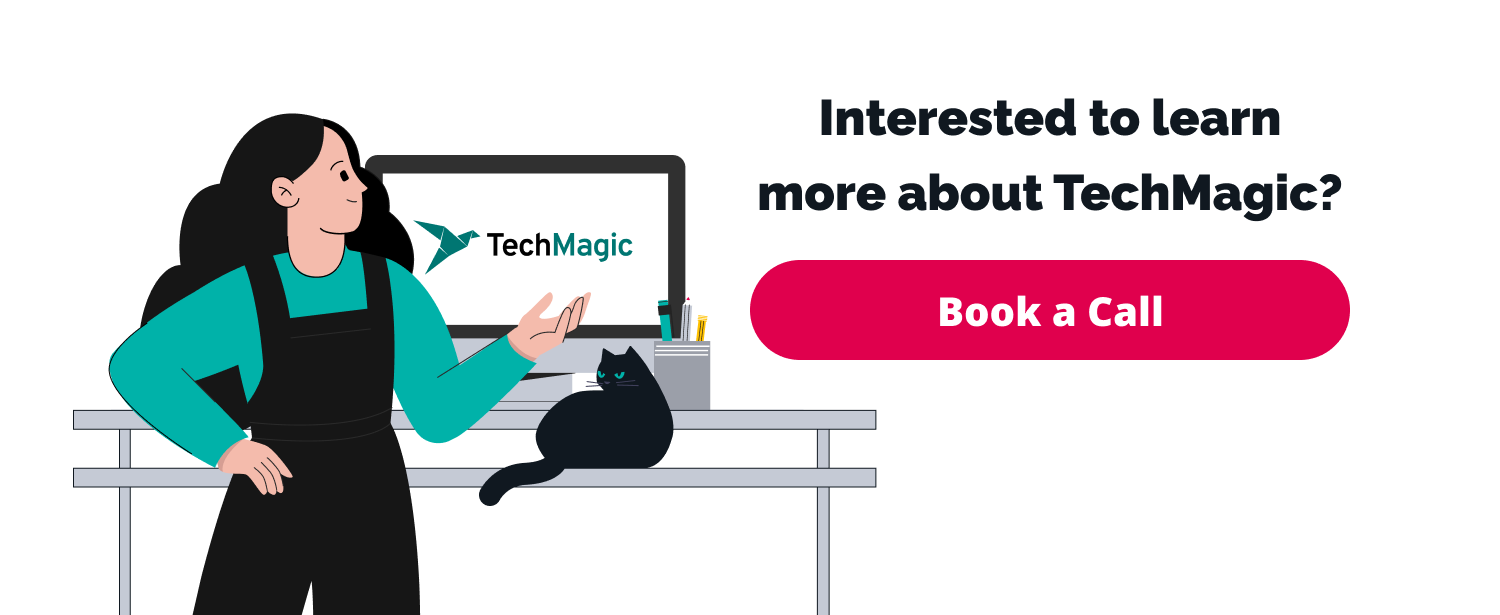 To create a secure and scalable AWS infrastructure for your project, contact TechMagic. Leave us a message, and we will help your startup leverage the complete power of Amazon Web Services.
FAQs
Is AWS good for startups?

Yes, Amazon Cloud services provide an end-to-end, cutting-edge solution for startups at a meager cost. You can easily start with a fully managed virtual server, then scale the service by adding more memory, VPS\'s, storage, and database as needed. With the auto-scaling feature of Amazon Stick services, you can configure higher CPU, memory, and other configuration options for your application. AWS also provides other beneficial services, including load balancing, event notifications, disaster recovery backups, and other services.

Why do startups choose AWS?

Amazon Web Service is the most comprehensive cloud platform, with over 200 fully featured services from data centers worldwide. Cloud computing, such as AWS, allows you to start for free and then scale up for $0 upfront and a very tiny amount dependent on utilization - if you don't use it, you don't pay. AWS takes care of everything from purchasing hardware (servers, network switches, routers) to system management, patching, upgrading, and responding to disk and other hardware problems. If your VM or storage fails, you may switch to a backup in minutes. Unless they are building data centers, adopting AWS frees up time and money for startups.

Can a small business use AWS?

Absolutely. It's easy for a small business to start with Amazon Web Services. Small companies can run their business from the cloud, have flexible data storage, low-cost infrastructure migration, backend security, and boost mobile-friendly apps. AWS allows users to build a scalable infrastructure without worrying about the technical aspects of the cloud infrastructure.

Is AWS free for beginners?

Yes! There are many free AWS courses on implementing AWS solutions, cloud computing, Solution Architect Associate, Cloud Practitioner, or migration to the cloud.

Why should startups use cloud computing?

Cloud computing provides all computing services for startups, including servers, storage, software, databases, analytics, and intelligence to optimize processes easily. Security, economies of scale, off-site equipment, access to new technologies, and stability are just one of the primary benefits of cloud computing.