Google HEART framework – All you need to improve UX

Lead Business Analyst at TechMagic, with a background in Project Management and QA, mentor, and speaker. Passionate about Business Analysis and Product Design.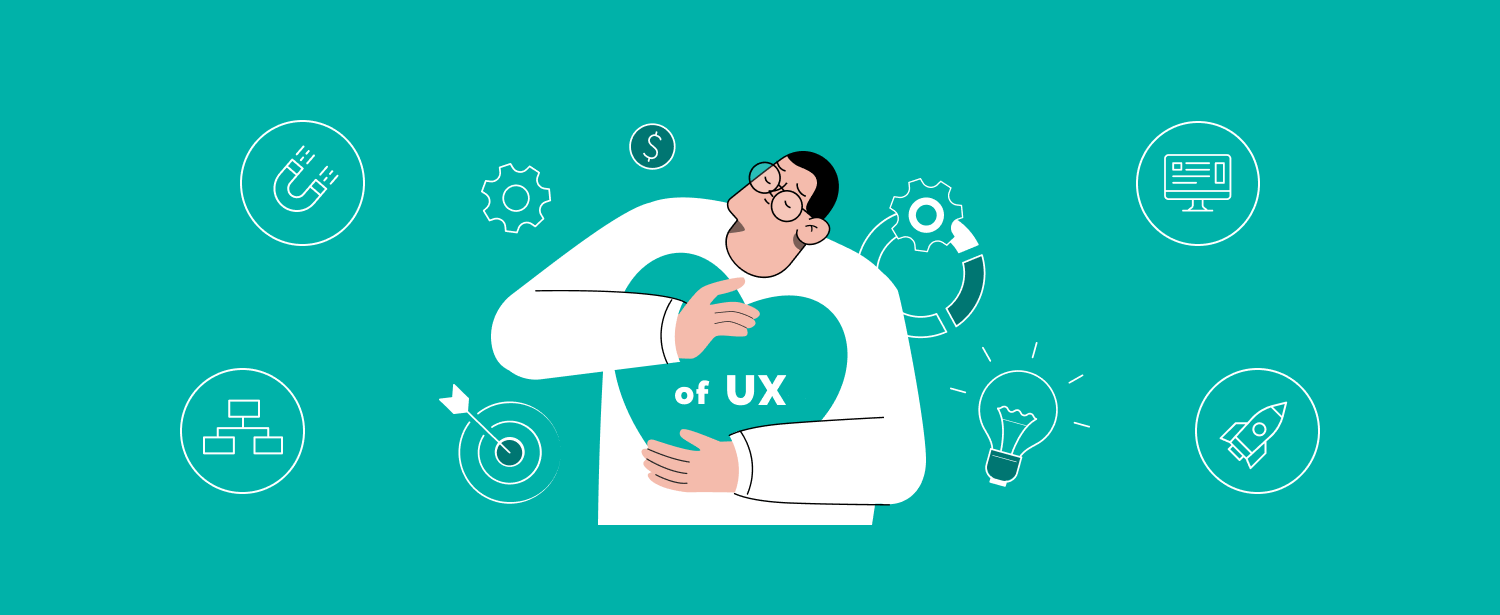 As more goods and services are launched on the web, new difficulties and possibilities for measuring user experience on a broad scale emerge. There is an urgent demand for user-centered metrics for online applications that can track progress toward important objectives and drive product choices.
A HEART framework determines which KPIs will best drive your product along the proper route. Even today, with hundreds of tools and best practices for measuring UX efforts, the HEART framework remains an easy-to-understand approach for assisting UX teams in identifying precise goals and measuring progress.
If you improve something, you better be able to measure the impact and learn from it.
You need to ask yourself some questions:
Why are you doing this?
Are there alternative solutions to the problem?
What if it doesn't have the impact you expect?
How do you measure the effect if you know one is there?
HEART framework helps you to choose and define appropriate metrics that reflect both the quality of user experience and the goals of your product. To make successful product development and UX decisions, you must have a holistic sight of the complete user experience.
In this post, we will dig into this HEART methodology and how you can use it.
Why is UX design important?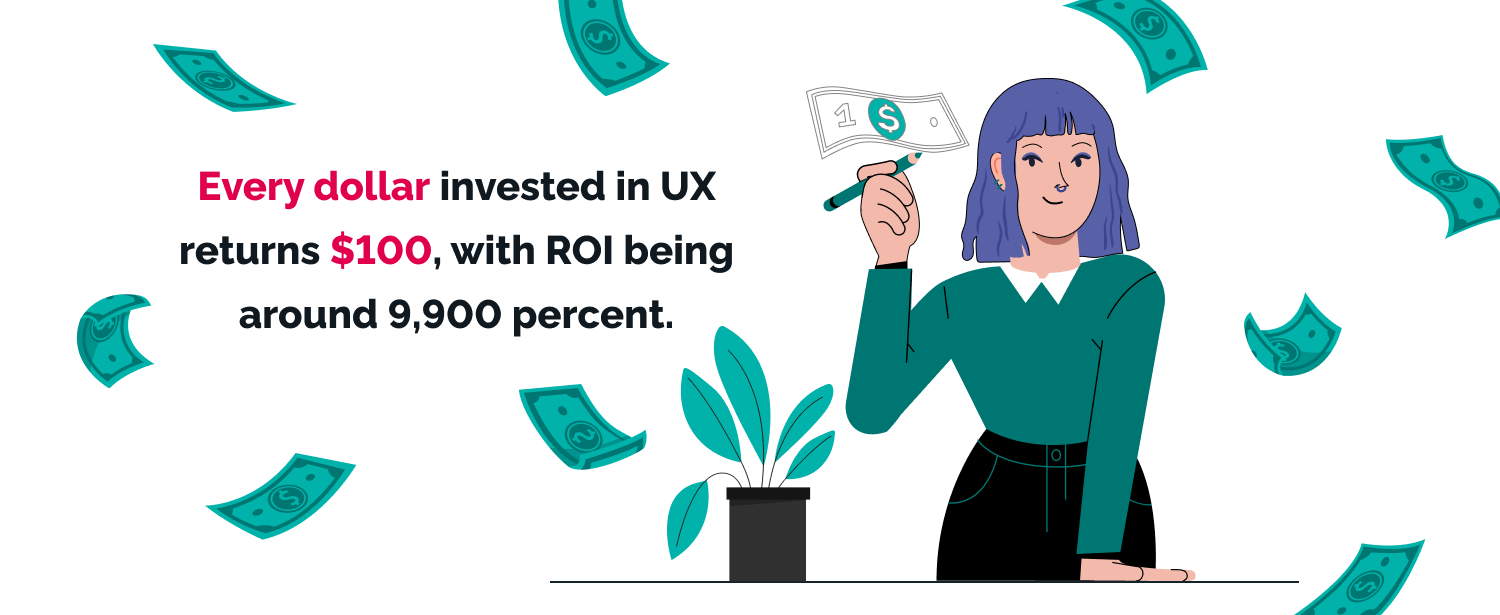 Before diving into the HEART framework, we want to give some context to its importance for your company.
To put it simply, UX attempts to fulfill the user's needs. It aims to deliver great experiences that encourage people to stay loyal to the product or service.
Furthermore, defining consumer journeys on your website that are most conducive to company success is made possible by a meaningful user experience. Let's see what the following user experience statistics say: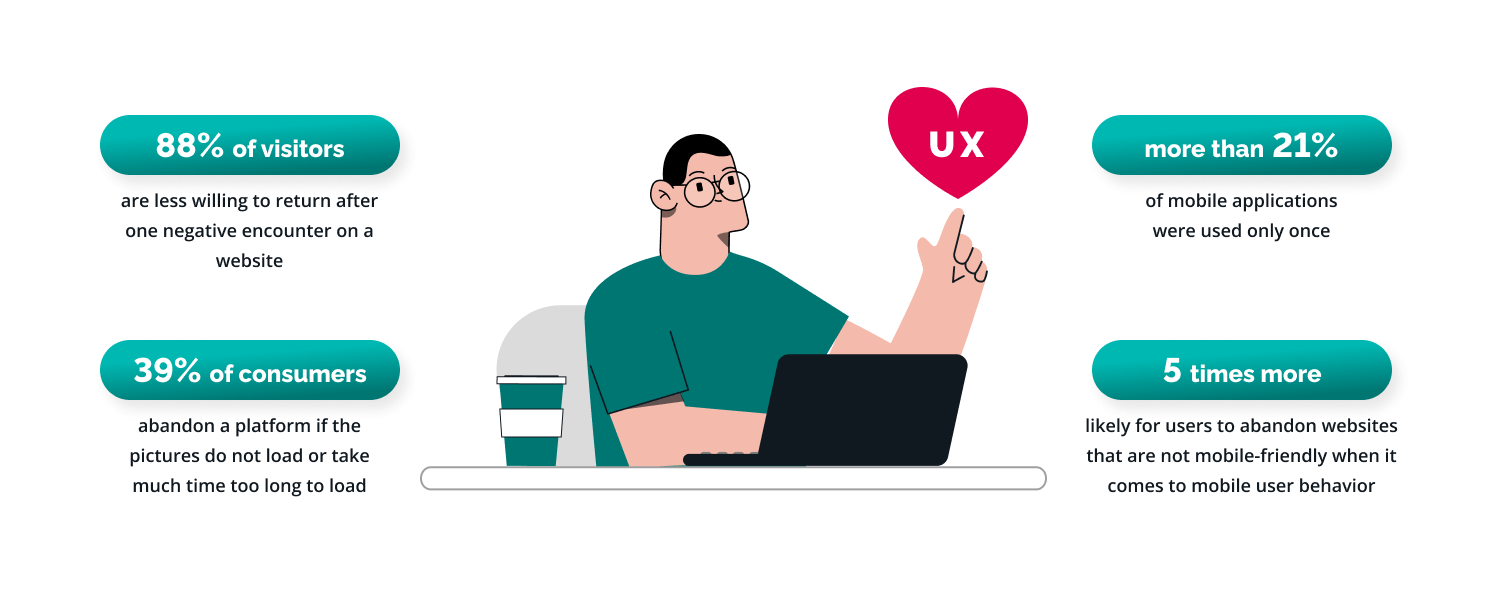 These figures should be more than enough to grasp the significance of user experience in any organisation's digital channels - online, mobile, and social media. This proves once more that designers, product managers or CTO as a Service dedicate much time and attention to the entire app user experience for a reason.
Discover UX/UI design tips to improve the customer experience in your product.
With the mobile app industry's rising, designers must effectively follow numerous metrics such as load time, app crashes, and user comments to understand each UX aspect completely. That's when the proper tracking of user data with the HEART framework comes into play.
What is the HEART framework?
Now when you are a startup or mid-market company, it is relatively easy for you to conduct UX research, but have you ever wondered how giant companies like Meta, Google, and Microsoft, conduct their UX research on such a vast scale? Their research has a huge demographic presence and different social and economic behavior.
Google seriously faced this challenge. Their research team noticed that while there are plenty of small-scale frameworks available to measure small UX research, there was no such framework in place to measure customer experience on a large scale through automated channels. They devised the HEART framework to target these kinds of measurements specifically.
The HEART framework is a software method to improve user experience (UX). The framework examines any aspect of a company's user experience by utilising five user-centred indicators.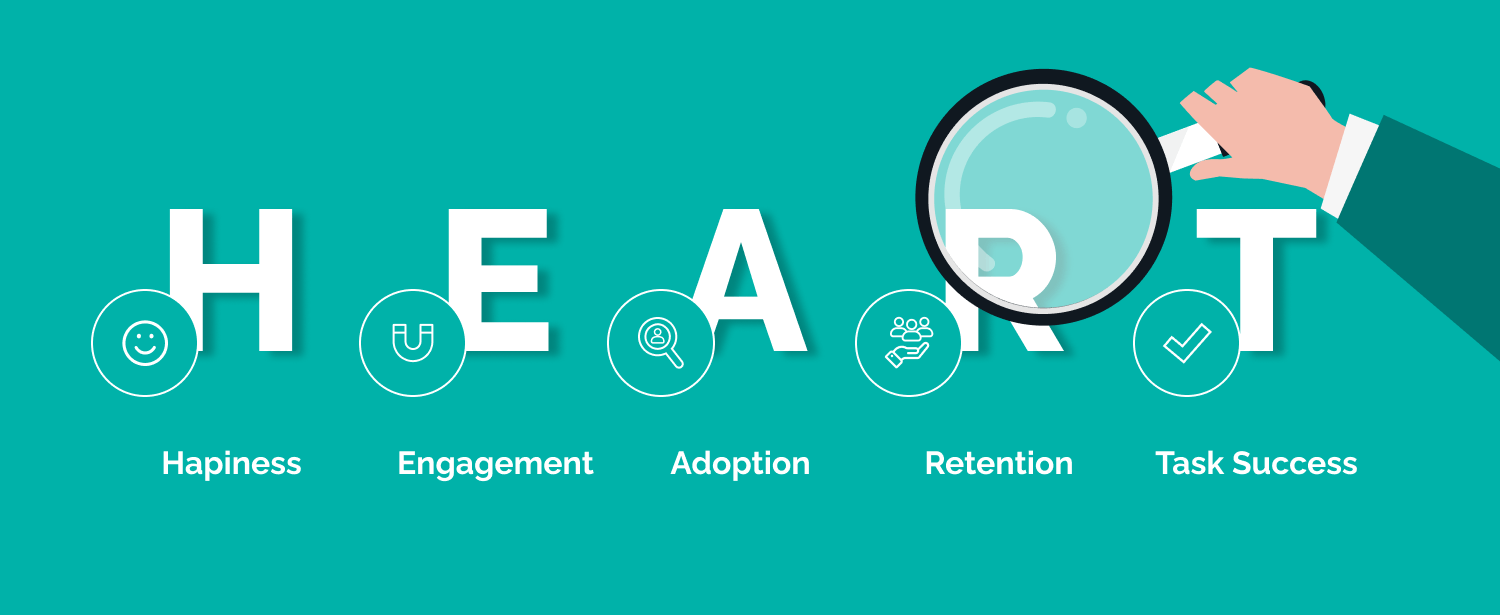 The HEART framework can be used for a specific feature or the entire product. There are five metrics in it.
Happiness measures users' attitudes toward products or services often collected via survey. For example, satisfaction perceived ease of use. It is measured by customer surveys, NPS scores, reviews and app ratings.
Engagement tells about the level of user involvement typically measured in frequency intensity and interaction over a given period. For example, the number of visits per user per week on your website. You can track it by looking at return visits, the number of photos uploaded per user daily, and time spent in the app.
Adoption means acquiring new users for your product or service. For example, the number of accounts created in the last seven days, how many new users a product, an updated feature, gets in a defined period.
Retention stands for the rate at which existing users are returning. For example, how many active users from a given period are still on your website after some time, and how many start to churn? Retention metrics are all about keeping and keeping the users and customer lifetime value and health score.
Task success measures a user's ability to complete a task and determines its efficiency or error rate. It is most applicable to areas of your product that are very task-focused. For example, a search flow tells about the time taken to search a particular product on our website and in return, it tells about the effectiveness of your search bar and how long it takes users to achieve a goal.
You don't need to have metrics for all of these categories. Instead, you should consider which categories and associated metrics would be most important for the entire product. You also might think about which metrics would be necessary for specific features of a product.
Basic traffic metrics, such as unique visitors, overall page views, session length and interval, and traffic sources, can help you establish a good baseline on how a site or an app is doing.
But suppose you want other metrics to help you monitor the quality of the user experience. In that case, the HEART framework can help you define Happiness, Engagement, Adoption Retention, and Task Success metrics relevant to your product.
Benefits of HEART framework: reasons to use
As marketing becomes increasingly user-centric, this framework first makes it easier for marketers to collect needs from the user's perspective.
So what are the main advantages of using the HEART framework? Let's have a look: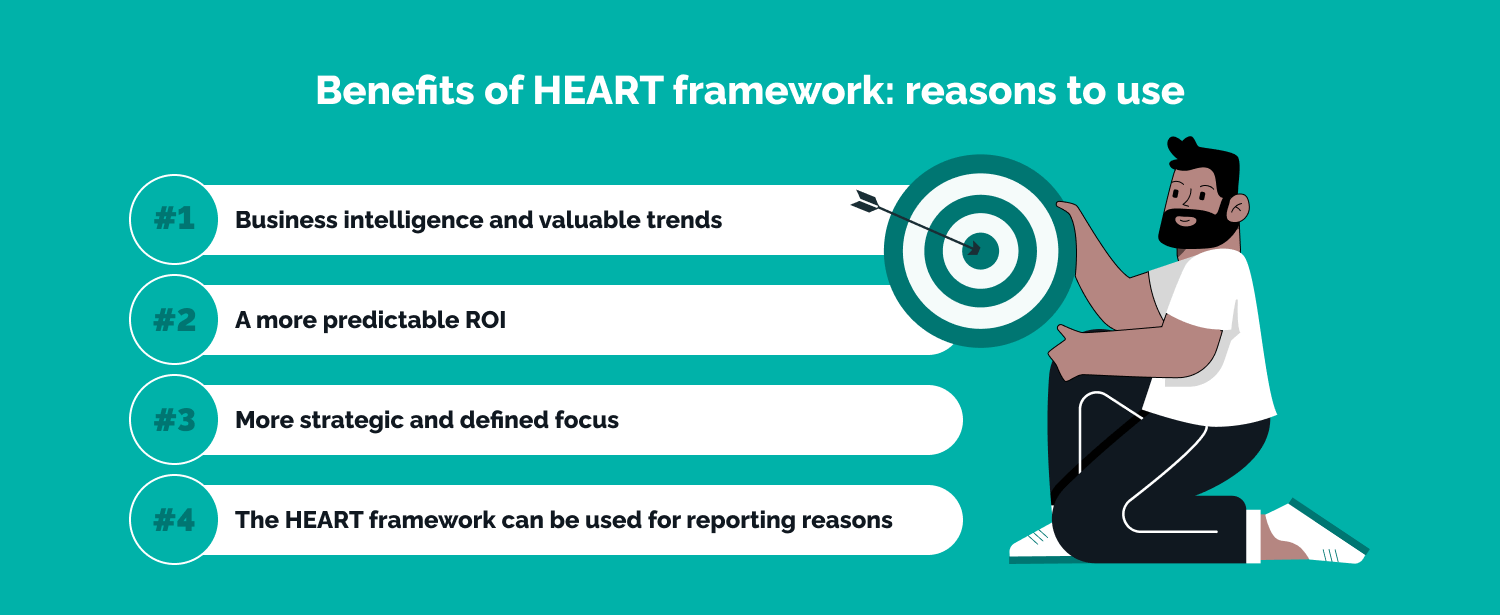 #1 Business intelligence and valuable trends
HEART metrics follow and assess the same user experience from numerous perspectives—user satisfaction and retention. As a result, it helps UX designers, product managers, digital marketers, and sales teams, such as what other elements may be changed if one measure is improved and how it creates and advertises its goods.
For example, the team may discover that focusing resources on growing user adoption decrease the product's satisfaction score.
#2 A more predictable ROI
If the organization discovers that spending on retention boosts the bottom line more than investing in engagement, the UX, or product team will know where to focus its resources on a new product if engagement and retention rates are low.
UX teams will access data that will give clear insights into a certain measure or signal that leads to increased revenue.
#3 More strategic and defined focus
HEART was built in part to assist Google's UX designers focus on a few critical aspects of the user experience and tuning out the rest. Many designers and academics were overwhelmed by the large volumes of raw consumption data.
Your team may focus on critical parts of a mobile app linked to UX rather than investing time and effort in areas that may not significantly influence the result.
#4 The HEART framework can be used for reporting reasons.
Create a dashboard using the metrics. Show such figures to your supervisor and executives. It would increase openness and save you a lot of time by eliminating the need for superfluous update sessions.
To be practical, you do not need to use all the metrics from the HEART framework. You can list all important indicators, begin tracking a few, and then focus exclusively on improving a few. You may always begin slowly as the metrics framework may be used for a company, feature, or product, even for smaller companies, making it easily scalable.
How to use the HEART framework?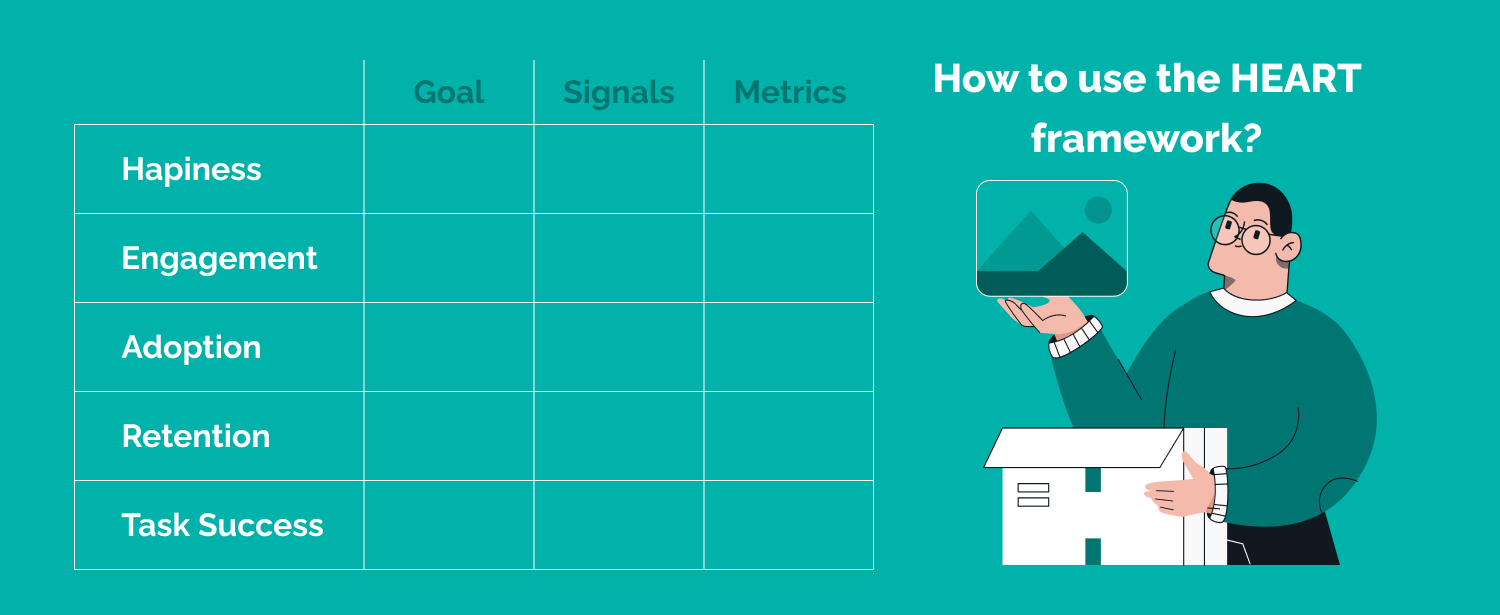 According to the Google UX Research team, "no matter how user-centered a statistic is, it is unlikely to be effective in practice unless it directly links to a goal and can be used to track progress toward that objective."
That's why they developed Objectives-Signals-Metrics, a technique that assists product teams in expressing their goals for a product or feature and using signals to measure progress toward those goals.
One of the most significant advantages of HEART architecture is its simplicity.
There are no hard and fast rules for applying the technique to your firm. So much so that many teams will not need to employ all five metrics - possibly only one or two will relate to your project.
Any statistic, no matter how user-centered, is unlikely to be helpful in practice unless it directly links to a goal and can be used to track progress toward that objective. That being said, keep reading the Goals-Signals-Metrics process for creating the HEART framework.
Set realistic and measurable goals
The first stage is to determine the product goals and its characteristics, particularly in terms of user experience. What are the tasks that users must complete? What is the redesign attempting to accomplish?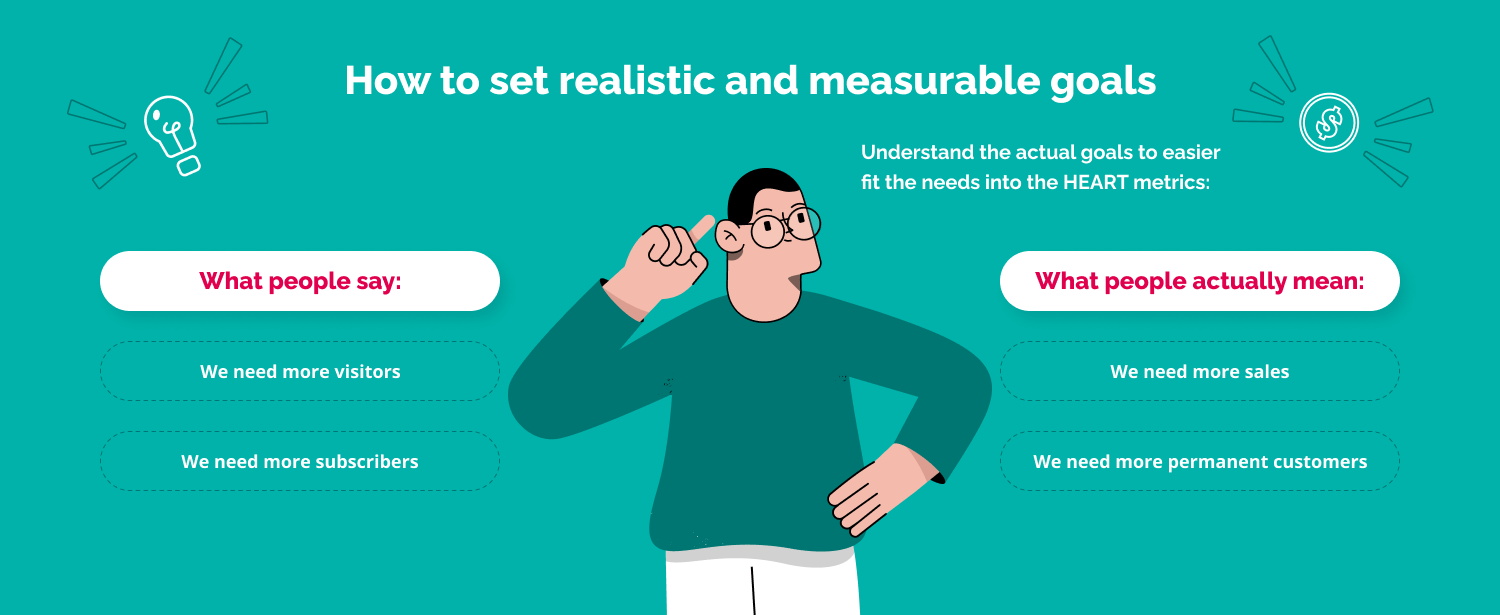 Limiting your list of objectives to no more than three is critical. While focusing on every area of the HEART framework may appear to be a fantastic method to create a near-perfect UX, balancing five goals is not feasible. Remember that your specific product or feature update goals may differ from your overall app goals.
Focus on the goal if you want people to comment about how simple your app is to use.
Map goals to signals
Signals are signs that show if the HEART metrics are successful or not.
Every goal is related to user actions. Mapping your goals to those actions can let you know whether you're on track. Similarly, signals must be determined based on the goals. What behaviours or attitudes would indicate your goal has been met or failed?
Next, consider how the achievement or failure of the goals could show in user behaviour or attitudes.
What activities would indicate that the aim was met?
What emotions or impressions would be associated with success or failure?
For example, it might suggest that
entering search text but not clicking on any results = irrelevant results.
an increase in time spent consuming content in the app = higher engagement
Define the right metrics to track it
Finally, consider how these signals may transform your objectives into measurements. These metrics help in the long-term analysis of your comprehension of the user experience.
Take, for example, the preceding engagement scenario. When users spend more time with the product, time is defined by average session lengths or frequency. So it's simple to come up with a long list of prospective measures. The best practice for it is adhering to KPIs that will actually assist you to make UX decisions reasonable.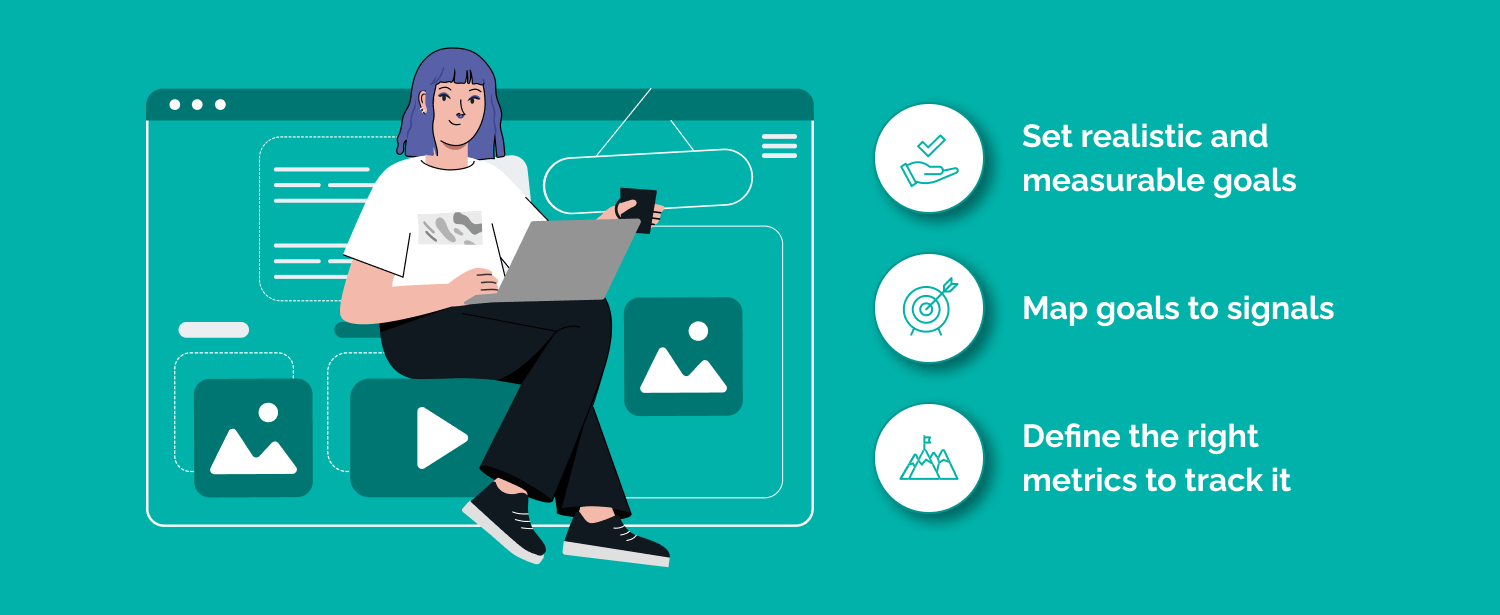 Not all five HEART aspects will apply to every feature, product, or website a UX team wishes to measure. Sometimes the team may only employ four or three of the categories. With goals, signals, and metrics, you'll get the quantitative data required to reflect the quality of the user experience.
To sum up
Developing a great application or site user experience is hard. It's easy to lose sight of how different use cases will impact a person's experience with your product. That's why you need a HEART framework
In combination with the gold signal metric approach, the HEART framework is useful for advancing your UX efforts and for a company dissatisfied with its app results or whatever digital platform it employs. It allows you to focus on individual goals rather than general aims.
Using this framework, designers may focus their efforts and resources on the aspects of the user experience and identify, connect, and measure the problematic areas over a specific period. The data they collect assists your design and commercial decisions.

TechMagic makes it simple to deploy the HEART architecture and improve the UX of your app. Display personalized in-app surveys, rating and review requests, and tooltips for each user group to boost user adoption, retention, and engagement. From NPS surveys and in-app messaging to checklists and interactive tutorials, we implement effective ways to enhance your SaaS product.
I hope you find it as fascinating and valuable as we did. It's now your chance to experiment with this framework and adapt it to your project.
FAQ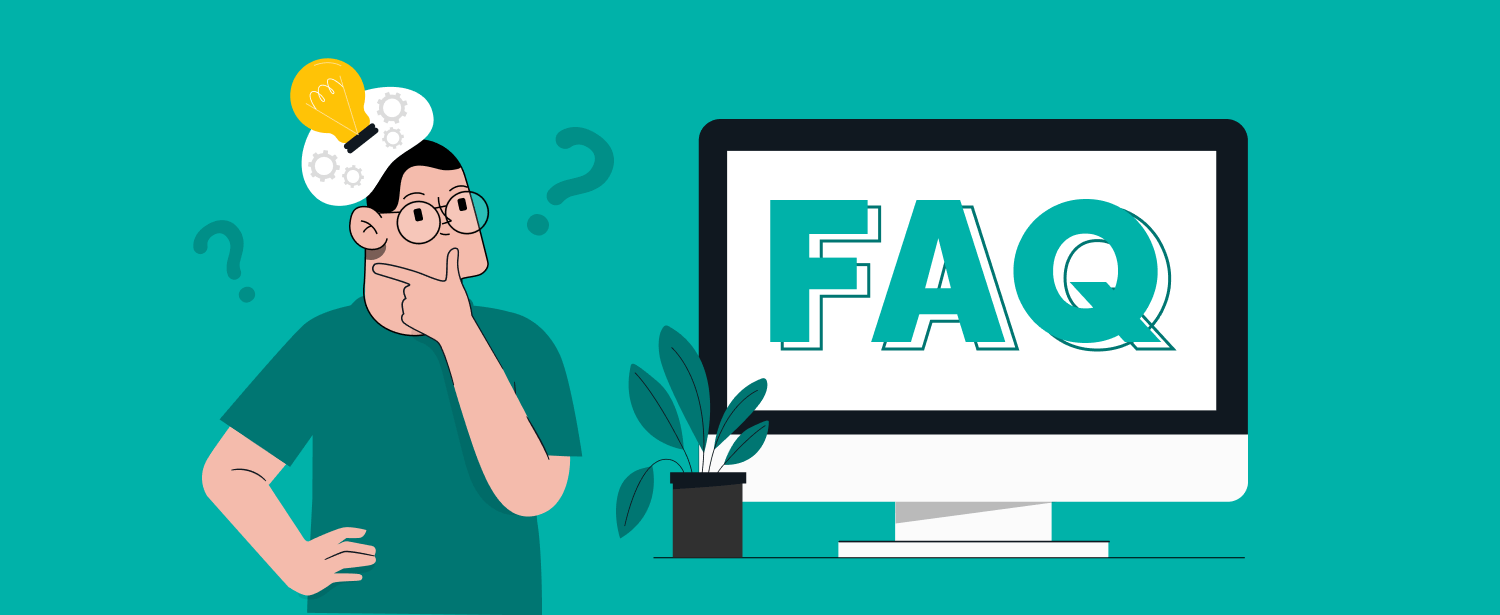 Who and why invented the HEART framework?

Kerry Rodden, Google's principal UX researcher, created the HEART framework to help UX design teams in narrowing their focus to KPIs and other metrics to estimate them objectively and positioning product goals with measurements may improve user experience.

What is the HEART Framework?

The HEART framework is a methodology, used to improve user experience, identify, classify, and group together different design tools, processes, and approaches.. A UX designer can use it to analyze the user's behavior during various phases of the user experience design process.

What does the happiness metric in the HEART framework focus on?

The Happiness metric focuses on the satisfaction of end-users. Design's emotional and experiential aspects dictate the likelihood of user happiness. For example,

is the product intuitive to use
does it promote a sense of "flow"
does the product make the user feel happier or disappointed while using it
is it happier only when the product is not being used.

How does UX measure happiness?

The typical customer's degree of satisfaction with your product or service is happiness. Through user surveys and NPS answers, happiness measures time spent in-app, amount of shares, sessions, etc.

What is task success in the HEART framework?

The task success divides tasks into four levels for better tracking:

Engagement indicates whether a user is fully engaged or not and the frequency, intensity, or depth with which a user interacts with your product.
Results: The success level indicates whether a user has a positive experience or not.
Retention: returning consumers' continual, repeated involvement or not allows to measure how frequently individuals use your product or feature or purchase your new goods.
Happiness metrics of user sentiments are frequently gathered through surveys such as what customers think about your product.

When should I use the HEART framework?

When you wish to align your UX/UI design services or product goals, it becomes crucial to use the HEART framework. The HEART metrics is used to understand the engagement and user experience and measure any size project. Use it whenever you want to ensure you're making your customers happy and providing value.

Who should use the HEART Framework?

The HEART framework was created for software user experience teams. The framework's five aspects and the Goals-Signals-Metrics model best suit user-experience designers and researchers.
However, HEART may also be a valuable paradigm for product managers, particularly in weighing competing initiatives to identify which offer the most strategic value.