10 Most Successful MarTech Startups of 2023 in Europe

Lead Business Analyst at TechMagic, with a background in Project Management and QA, mentor, and speaker. Passionate about Business Analysis and Product Design.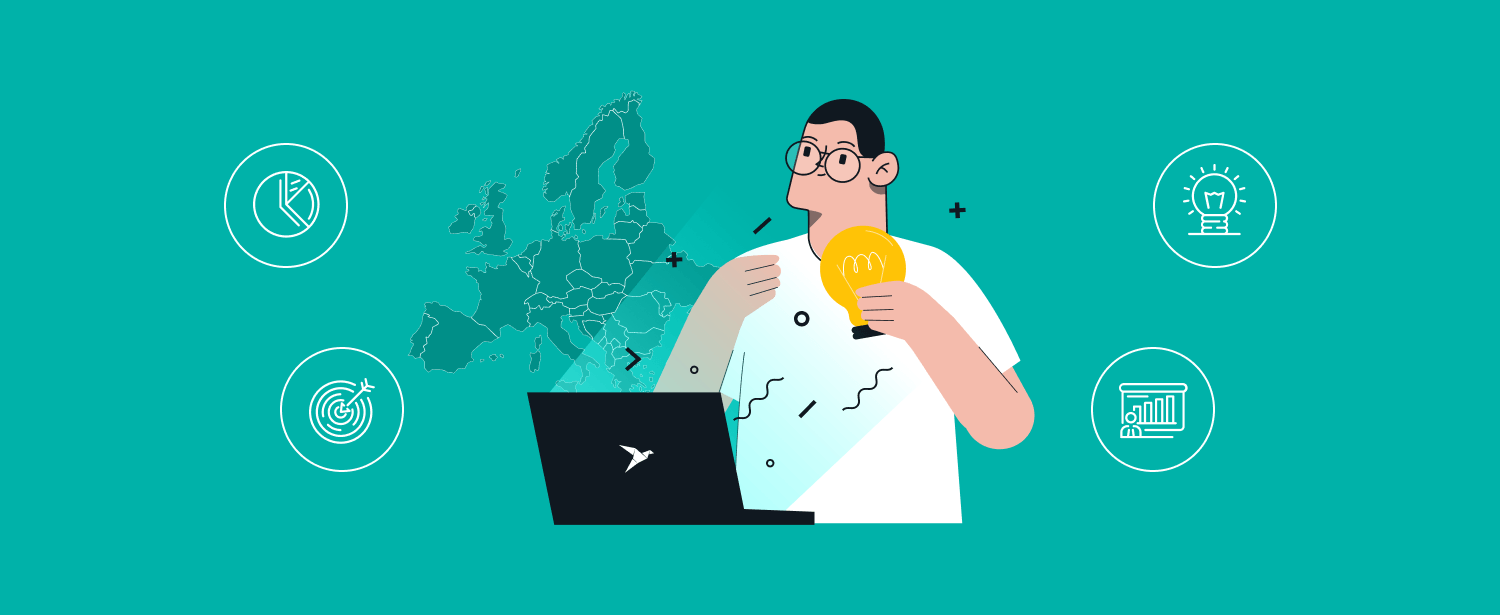 Startups really know how to surf the trend tide, so if you're looking for some inspiration, they're the ones you should go to. And just as the world (and Europe in particular) is seeing growth in marketing tech, startups are here to take advantage of it.
Marketing technologies, or MarTech, are the software solutions that help companies achieve their marketing objectives. It might not be the first industry you think of when considering launching a startup, but you should definitely look into it.
The marketing sector has experienced 24% growth over the last two years because the pandemic boosted MarTech solution development instead of shooting it down. As Chiefmartech pointed out, there are more marketing tech startups in Europe today than globally in 2016.
Knowing a thing or two about MarTech development, we'd like to walk you through our list of European MarTech startups that look the most promising. Hopefully, after seeing it, you'll better understand the European startup scene and feel more confident about your ideas.
Top 10 Marketing Technology Startups in Europe
The European region can boast over 4,700 MarTech startups, most located in — surprise! — the United Kingdom, Germany, France, the Netherlands, and Sweden. Here are the top 20 European countries with the most MarTech startups according to MarTech Map: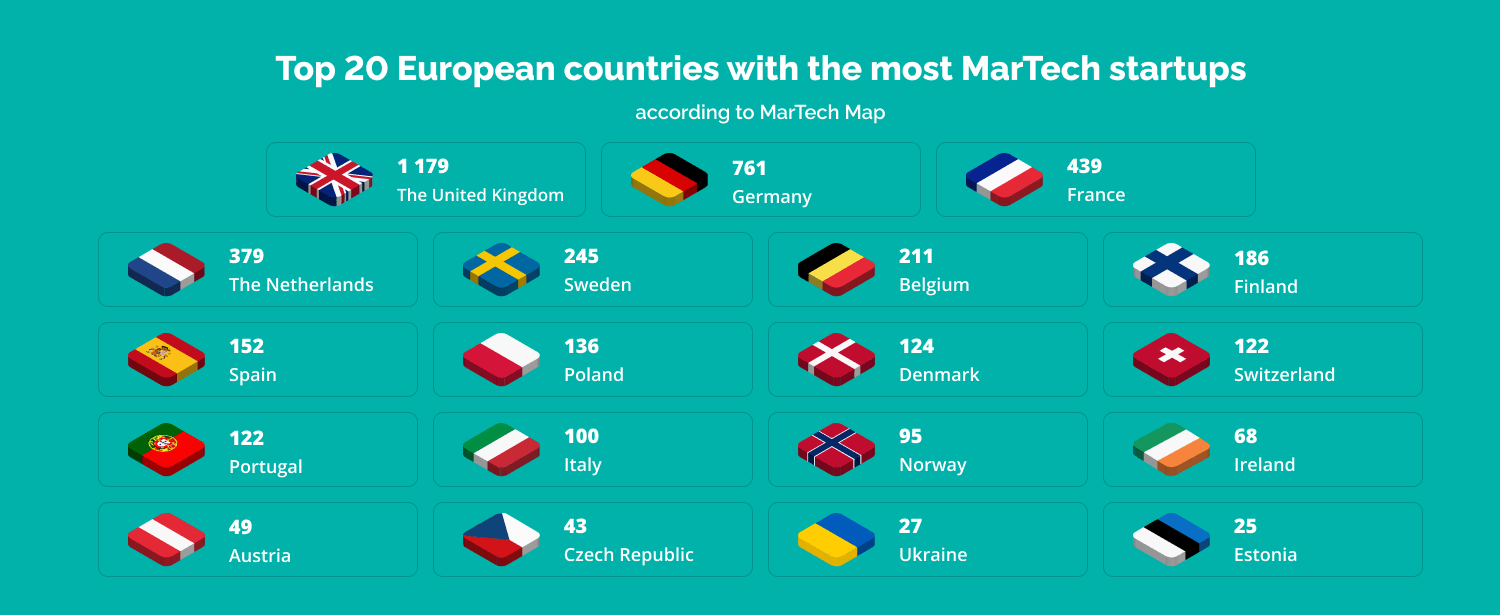 Europe is actually a great place for launching a startup. It has everything early-stage businesses need: capital, infrastructure, and talent. In fact, in the second half of 2020, European startup investments grew by almost 50% from last year, reaching approximately €21.2 billion.
That's why startups all around Europe keep popping up on the MarTech scene, and there's no sign of slowing down. Here are the ten best marketing startups we've hand-picked for your digital marketing innovation inspiration.
MessageBird (NL)
Investment: $1.1B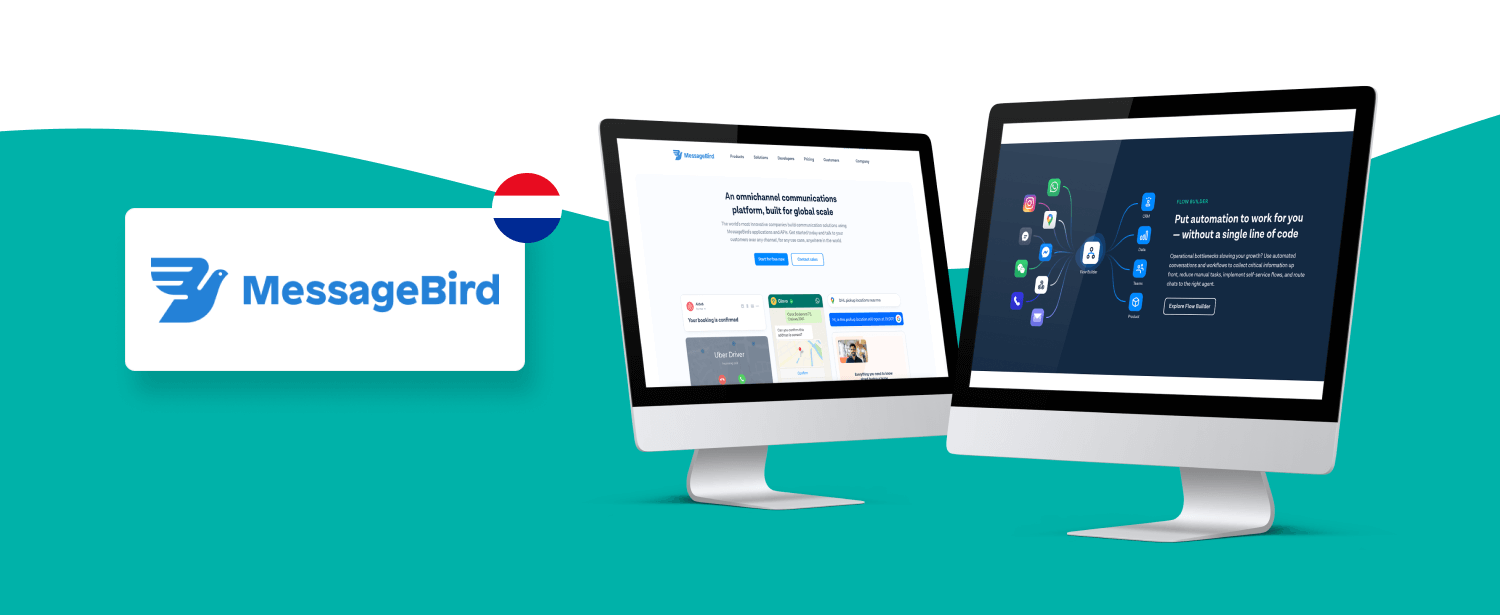 With a mission to make communication between a business and its clients more natural, MessageBird has already helped more than 25,000 companies. And not just any companies: Facebook, Uber, Google, WhatsApp, Airbnb, Glovo, OLX, Aramex, Telegram, and Domino's are just a few celebrities on their list.
MessageBird is cloud-based and it works across any channel. This means customers can access it anywhere, communicate with clients using their media of choice (SMS, email, voice, WhatsApp, WeChat, Instagram Direct, Messenger, etc.), and be confident in data security. No more "Please hold the line" and "Your call is very important to us." And the best part of recent developments in marketing is that all conversations with customers are stored in a single thread, regardless of the channel.

The Dutch technological marketing startup believes people should be talking to businesses like they would to a friend, no matter if it's about a booked room, login code, ordered pizza, or a lost parcel.
Hopin (UK)
Investment: $1B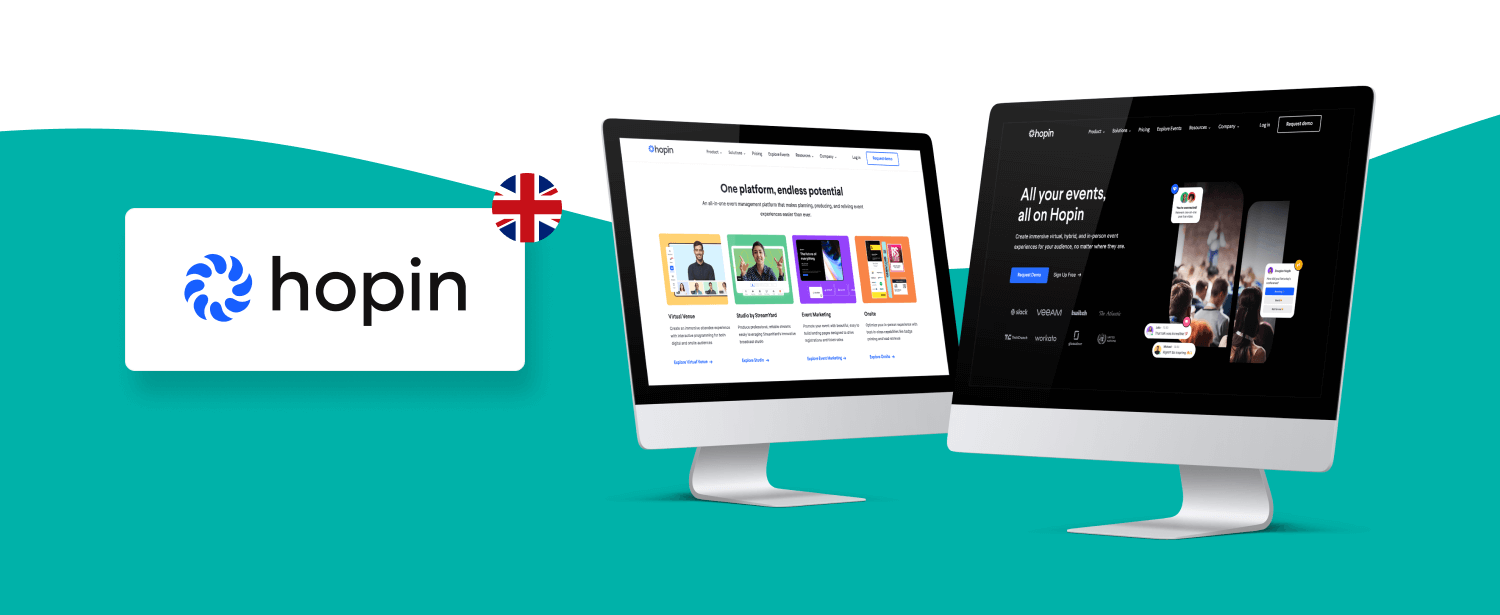 Next on our list of the top marketing technology companies is Hopin.
Virtual events might not be as engaging as offline ones, but Hopin strives to change that. This platform allows organizing virtual, hybrid, private, and in-person events — nay, experiences. And clients like Slack, Twitch, Forbes, CNBC, Adobe, GitLab, Dell, and many more have already enjoyed these interactive experiences with Hopin.
Whether you need to present a workshop to your remote team or launch a big virtual conference, Hopin is here to help. Its all-in-one event management platform makes planning, hosting, and marketing digital events easier even for the biggest companies.
All in all, with Hopin, you get:
An immersive attendee experience both online and onsite
Smooth streaming with StreamYard's innovative broadcast studio
A landing page builder with an attractive design and the necessary functionality for registration and ticket purchasing
Badge printing and lead retrieval for live events
Pretty sweet for a startup, right?
Contentsquare (FR)
Investment: $812M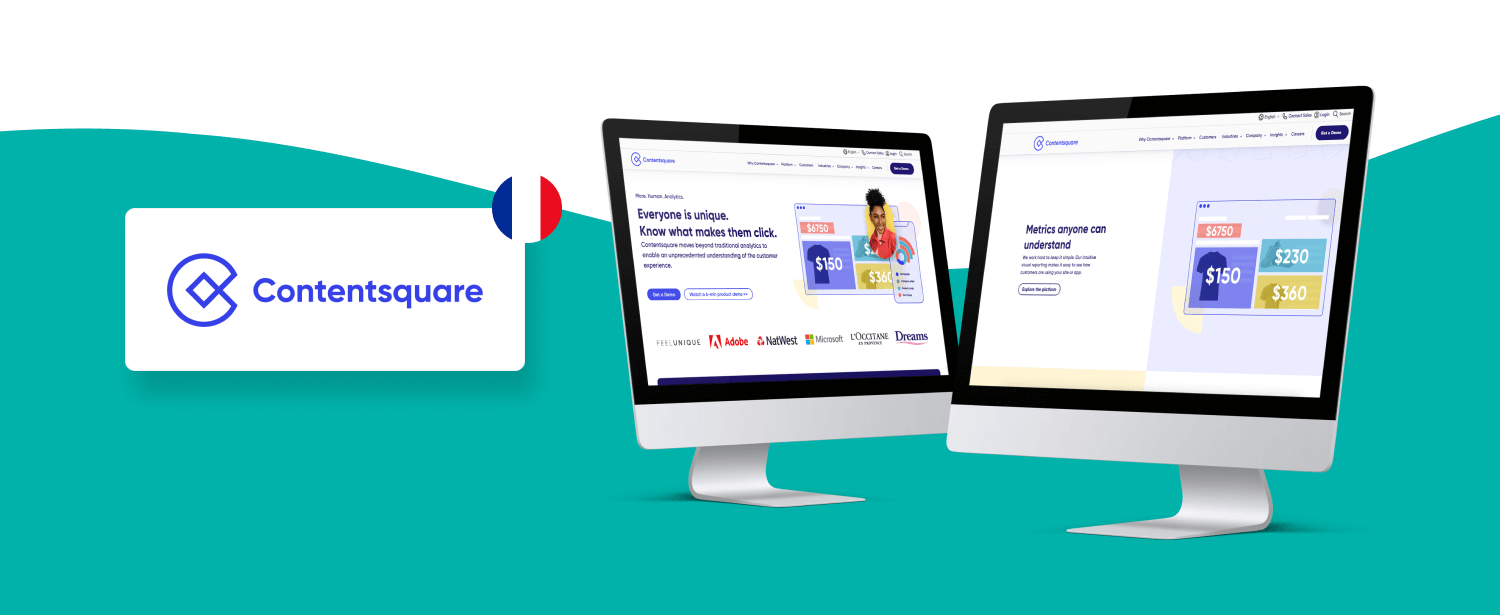 Do you believe artificial intelligence can understand people better than we do? Well, Contentsquare knows this for a fact. The French startup put analytics at the heart of its solution to generate intelligent recommendations that increase engagement and revenue. More than 1,000 clients like Skoda, The North Face, Rakuten, T-Mobile, L'Occitane, and Kenzo can prove the approach actually works.
Contentsquare's algorithms gather information on customer behavior by securely crawling through anonymous web, mobile, and in-app interactions and analyze them to understand the customer experience. How are people using your site or app? Can the experience be improved? If so, how? Maybe the fact that so many users abandon products in the cart is a permanent UX issue and not a one-time thing?
Contentsquare automatically organizes these insights into neat visual reports anyone can understand. All you have to do after that is follow its recommendations and improve the user experience before frustrated users stop using your products.
Contentful (DE)
Investment: $349.6M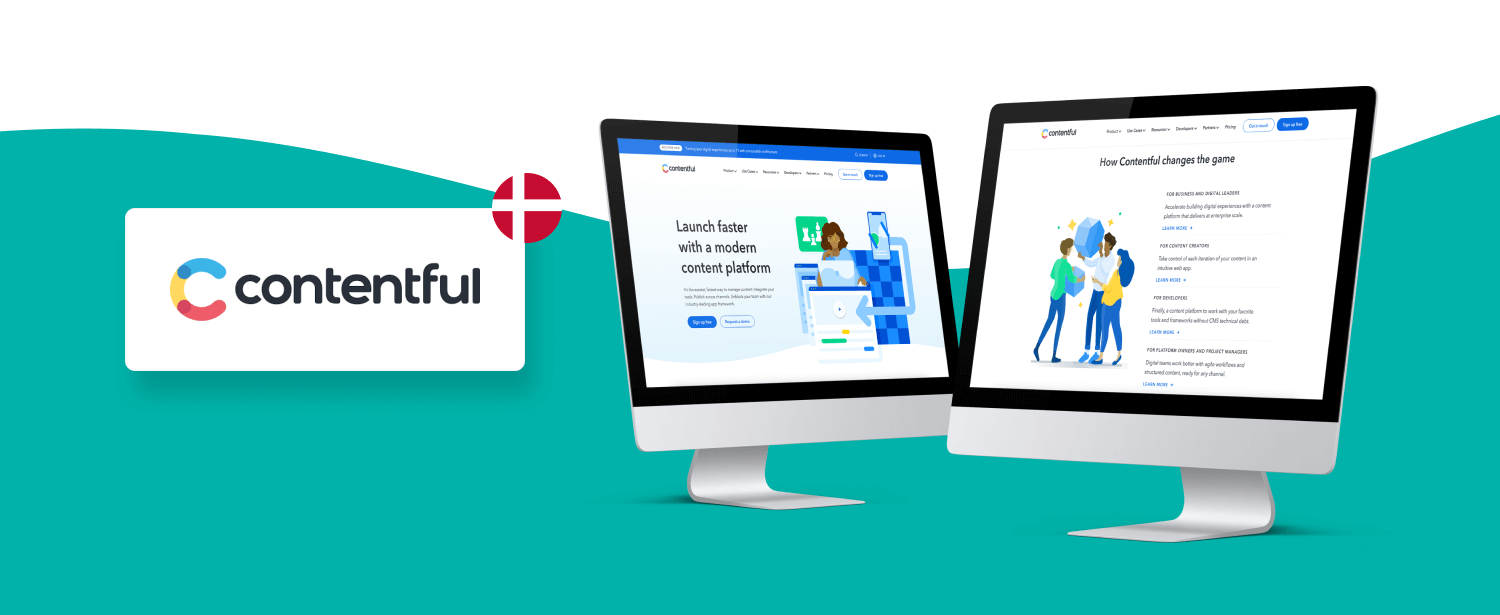 Big enterprises have big content needs. Planning, creating, publishing — content marketing in large organizations with multiple teams can get hectic. How do Danone, Atlassian, Shisheido, Vodafone, Notion, Eurovision, and Equinox handle it? By using Contentful. And they're just some of the famous clients this top MarTech startup works with.
Contentful is an API-first content platform (or CMS, if you will) that was designed to help enterprise teams with content management. It allows marketers to publish content across multiple channels, integrate third-party tools, launch new digital products, and build new content channels thanks to a headless CMS and lots of integrations. Add speed and ease of use, and you'll see why enterprises choose Contentful.
Adjust (DE)
Investment: $255.9M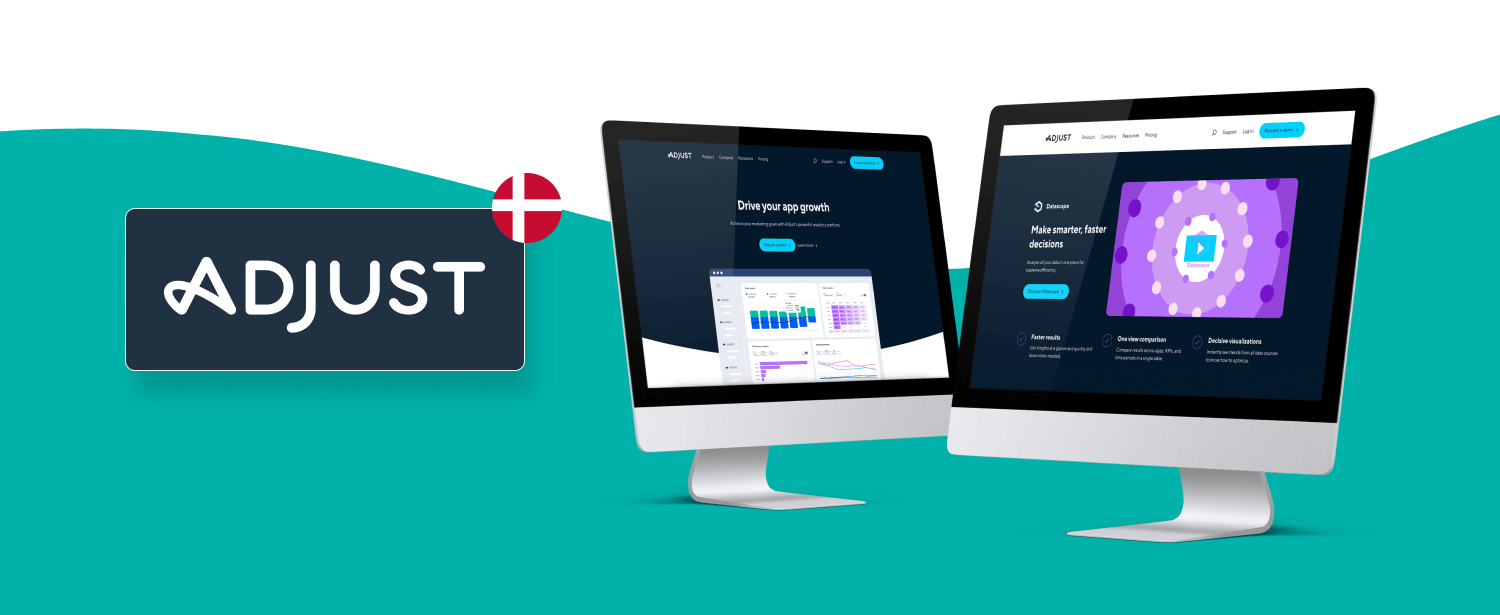 Another one of the top marketing technology companies in Europe is Adjust. This analytics platform was designed specifically for mobile apps. Over 50,000 mobile apps, to be exact, some of which include Booking.com, Yelp, Runtastic, Duolingo, and Soundcloud. The creators of Adjust call it a one-stop shop where you can measure and automate your marketing efforts, regardless if those were paid campaigns or earned media.
Adjust helps marketers understand user journeys, assess the impact of campaigns, and consider the value they bring to decide what approaches work best and have the highest ROI — all thanks to data analytics. The platform will show you what needs to be optimized in your marketing campaigns based on the insights into user behavior. With information like that, you can give them what they want without a dozen rounds of trial and error.
Adjust also boasts of its rigorous data protection policies and excellent omnichannel, omnipresent support. Good for them!
Aircall (FR)
Investment: $225.6M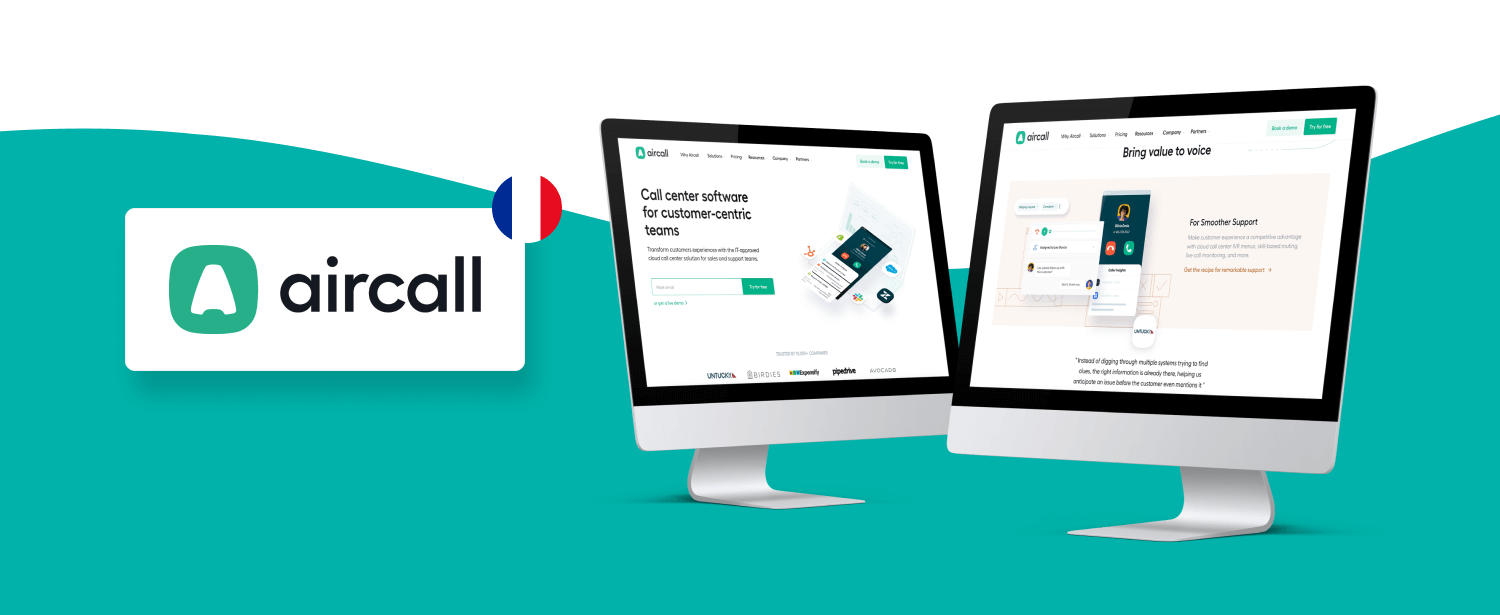 Don't you think that no one contacts call centers anymore because millennials and Gen Zs are "afraid of phone calls." If that were true, Aircall wouldn't have been a top MarTech startup in Europe with $225.6M of funding and over 10,000 clients. Call centers are still favored by customers. And though 57% would choose digital media over voice-based support for trivial problems, 40% of customers prefer to discuss more complicated issues (especially financial ones) over the phone.
Now, back to Aircall, a cloud-based voice platform for customer support and sales teams. It integrates smoothly with popular helpdesk and CRM tools, sets up in seconds, is available worldwide, shows individual and team metrics in real-time, and scales up and down depending on your team's needs. With features like IVR menus, skill-based routing, click-to-dial, and real-time coaching, it's no wonder Aircall became one of the best marketing startups in the EU.
Brevo (FR)
Investment: $197.7M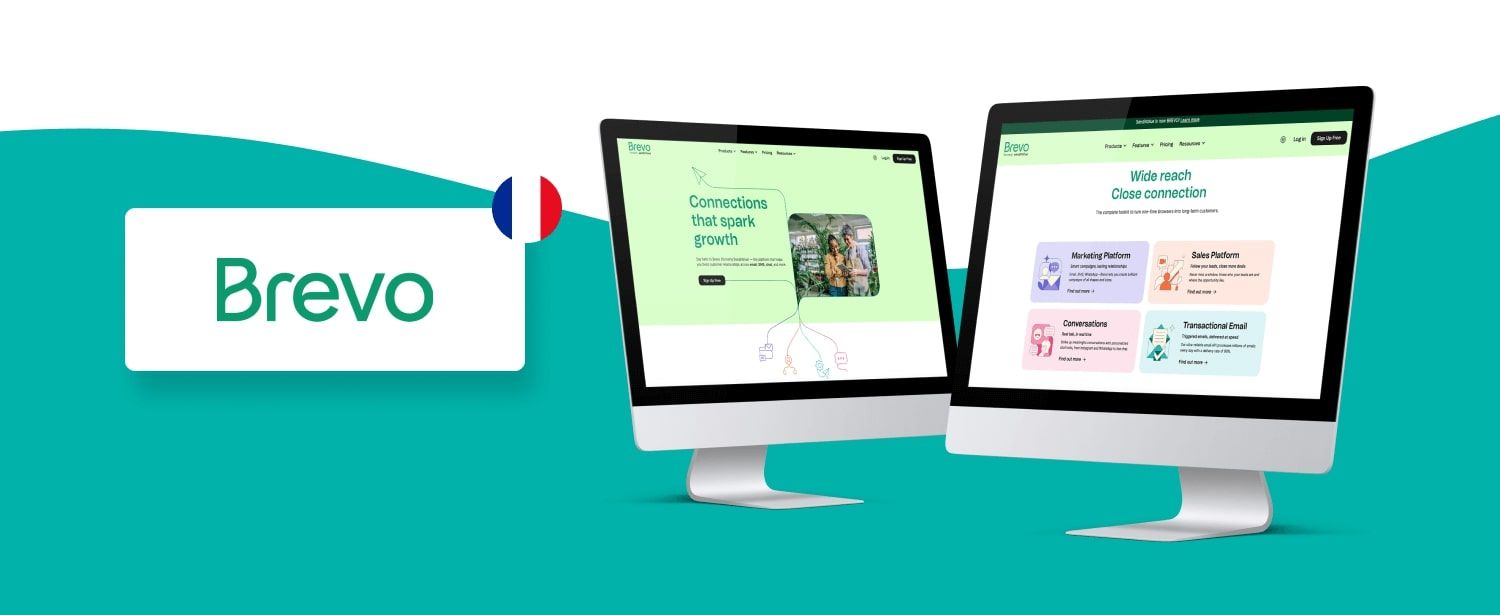 If you're looking for a perfect example of an all-in-one digital marketing platform (and a top European MarTech company), look no further. Brevo has it all for growing B2B and B2C companies. The platform is great for both small businesses and enterprises and has some very famous clients like Michelin, Tissot, Louis Vuitton, Carrefour, Haribo, MPG, and more.
With the sales and marketing tools this solution offers, it's easy to create digital communication flows your customers will want to follow. For instance, Brevo provides tools for launching beautiful and timely email campaigns, a Simple Mail Transfer Protocol (SMTP) infrastructure, and a multi-channel chat app.
Add sales and marketing process automation, customer segmentation, and a customizable CRM, and you've got yourself a very successful European startup. After all, Brevo was named one of the Top 100 software companies of 2023 for a reason.
Typeform (SP)
Investment: $187.3M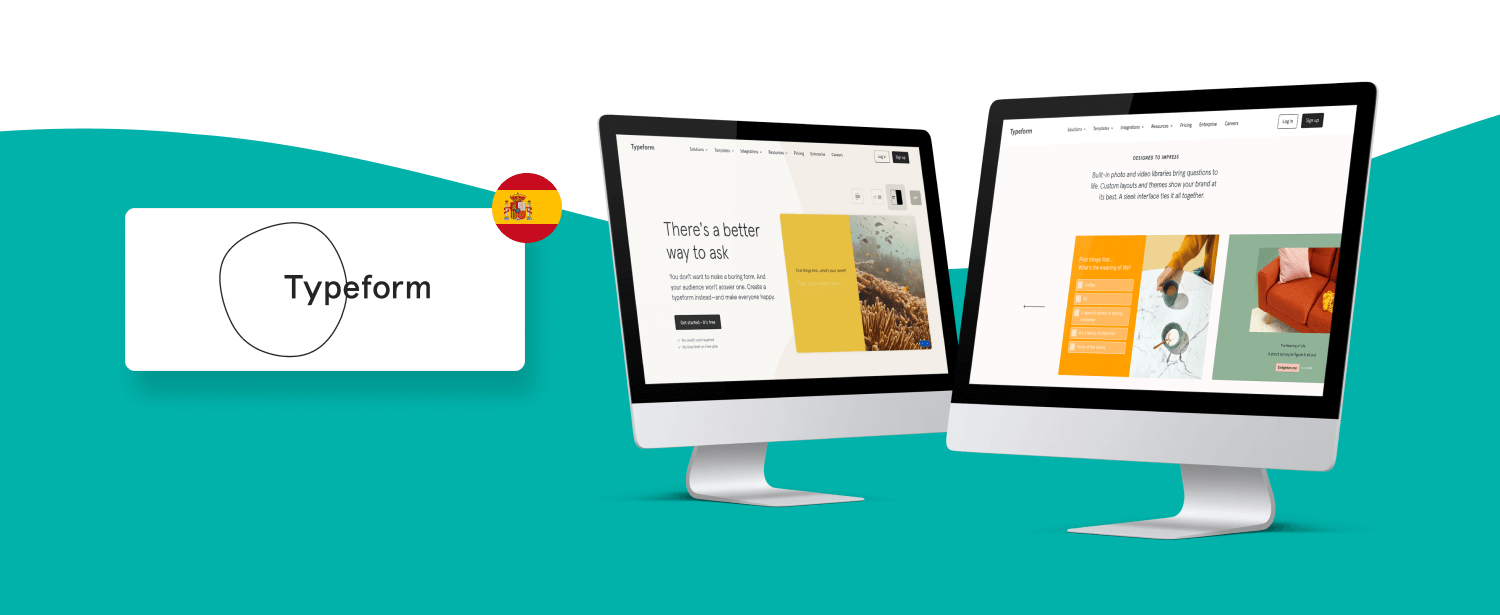 Remember when you filled out that non-dull, non-lifeless form? That was probably Typeform. This no-code SaaS platform for creating forms, polls, surveys, tests, and quizzes gives you every instrument to make people enjoy answering them. Additionally, the startup has launched a no-code chatbot builder and VideoAsk for interactive video conversions.
The engaging, conversion-like manner of interacting with Typeform boosts the number of thoughtful responses and completion rates — good news for any marketing agency. And with conditional logic, you can jump to follow-up questions instead of asking irrelevant ones. Plus, you can style every question with custom layouts and themes to look gorgeous.
Under the hood, you get statistics on all responses, the completion rate, and the average completion time. Typeform doesn't analyze much of this information, but it does allow you to generate reports and send data to other solutions for analysis. We mean, it does integrate with Google Sheets, Slack, MailChimp, Calendly, HubSpot, and other tools.
All in all, if you need inspiration to launch a startup like Typeform yourself, here's a pretty big list of its clients' success stories.
Read also: Top 12 Marketing Technology Trends To Follow in 2023
Uberall (DE)
Investment: $170.8M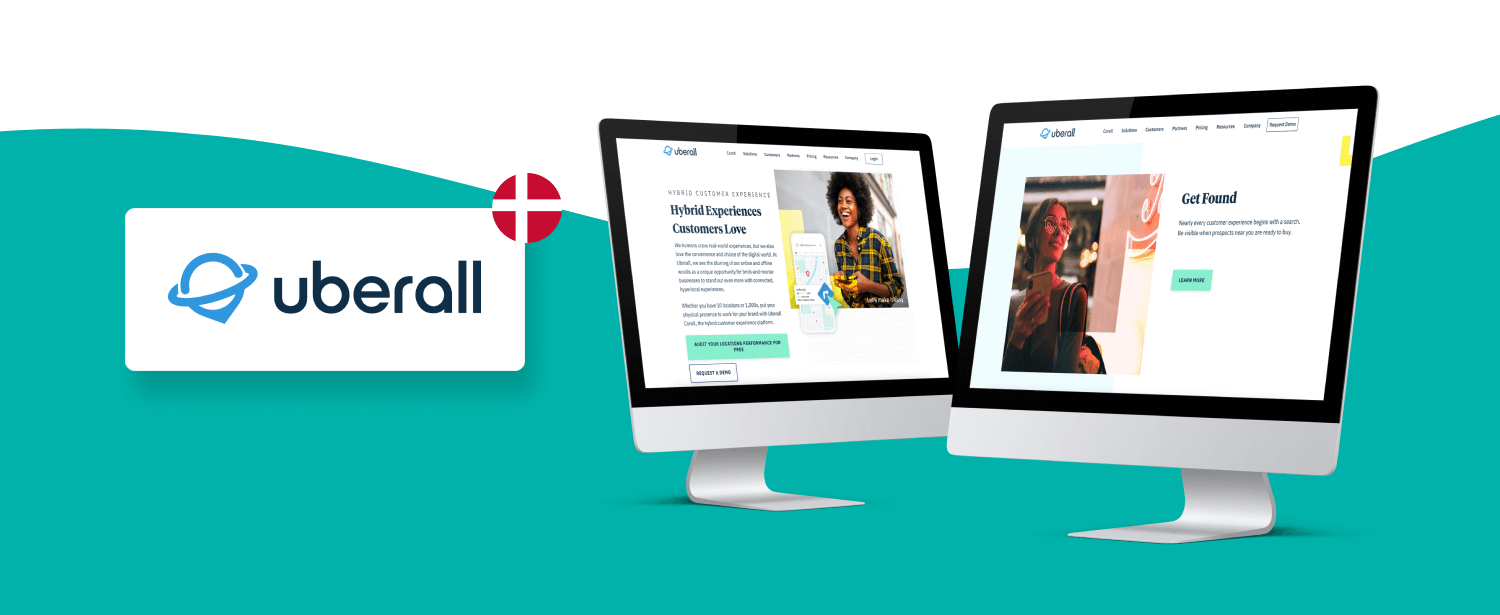 In this increasingly digital world, Uberall gives credit to local brick-and-mortar businesses. Thanks to its solutions, digital and physical experiences are mixed to give local businesses more visibility, credibility, engagement, and profit. Uberall's CoreX hybrid customer experience platform does just that across websites, apps, store locators, search engines, social platforms, and more.
Thanks to Uberall, brick-and-mortar businesses can engage users online and drive them to physical locations, leading them through the entire customer journey: discovery, purchase, recommendation. What's more, with the power to analyze reviews from major review networks, businesses can improve their services, turn one-time clients into happy regulars, and even build local communities.
Uberall provides solutions for listings and reputation management, online brand protection, local SEO, and data cleansing in various industries (retail, financial services, automotive, services, travel, food and beverage, etc.). And honestly, the success stories of its clients (the most popular of which include Lufthansa, Shell, Yves Rocher, KFC, Hyundai, McDonald's) are impressive and inspiring.
Shopscribe (UK)
Investment: $1.2M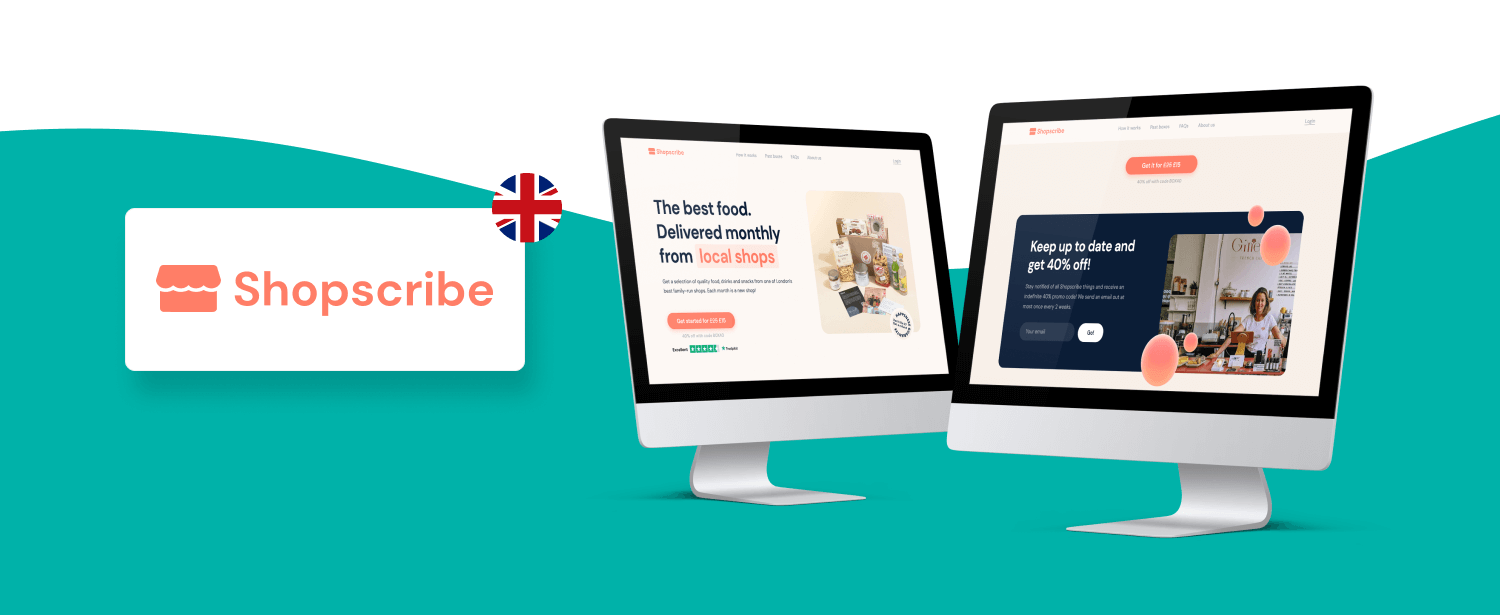 Local businesses deserve appreciation, especially in the wake of the Covid pandemic, when 72,000 thousand shops closed in London alone. And Shopscribe gives them the visibility they need by offering monthly subscriptions to their products.
The idea is very simple: users sign up mentioning their preferences and allergies, Shopscribe selects local products that meet the criteria and delivers hand-picked food, drinks, and snacks in a single package once a month.
The approach Shopscribe follows is beneficial for everyone: the businesses (since they get new clients and increased revenue), the subscribers (since they discover new local gems every month), and the local economy (since this brings 60% more benefits than supporting big chains).
Our Experience in Developing Marketing Technology Startups
Now that was a fun ride down the best MarTech startups lane! You've seen for yourself that MarTech has great potential, and if you're considering this industry for your startup, we'll be happy to give you a hand.
TechMagic has developed dozens of web- and mobile-based MarTech solutions for marketing startups in Europe. Our experience includes UI/UX services, consulting, requirement analysis, quality assurance, maintenance, and support, so you get the whole package.
We've built advertising platforms, CMS and CRM solutions, chatbots, sales and marketing automation tools, data analytics and management apps, video platforms, and many more MarTech solutions for startups.
Simply put, we can create or improve existing solutions that cover:
Marketing analytics
Marketing consulting
Marketing statistics
One of them is Acorn-I, a smart platform that boosts brands' online presence. We remastered the original solution to make it more user-friendly, with a pleasant UI and intuitive UX. Plus, the platform became testable and more stable. All this increased the solution's performance 15 times and helped the client's business move from consulting to the SaaS model.

Final Thoughts
Selecting only ten top marketing technology companies was a challenge because there are hundreds more that could inspire you. Many of them bring forward the automation so many businesses need to optimize their marketing processes and expenses. Still, there are also ones that focus on advertising, content marketing, social interactions, sales, data and resource management.
The fast and furious market of MarTech has shown that not even the global pandemic can hold it back. So we truly hope the top marketing technology startups in Europe we've mentioned will give you the confidence your idea is waiting for. And if you need an experienced outsourcing vendor to implement it, contact TechMagic. We can't wait to hear your thought!