TechMagic is 2022's Best B2B Firm from Poland

Co-Founder & CEO at TechMagic. Leading a full-stack development company that scales engineering teams and builds software products from scratch. Passionate about AI and innovations.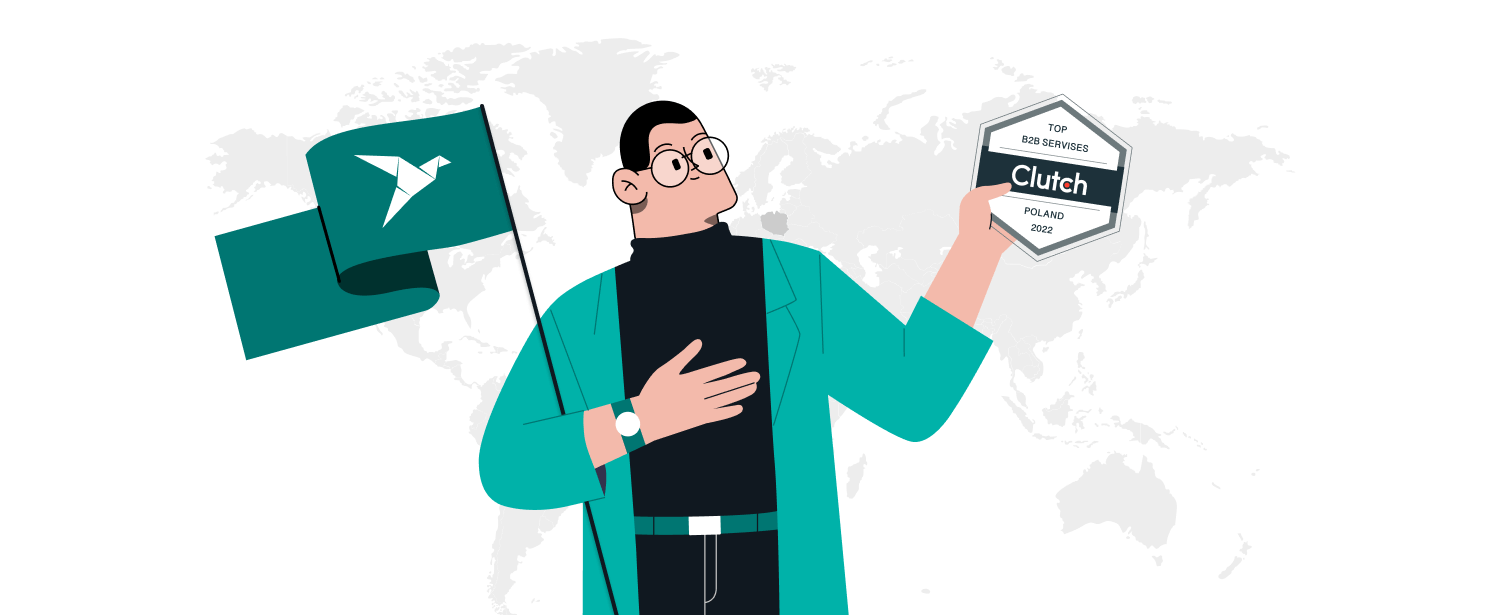 We are excited to be rewarded as the best B2B firm from Poland by Clutch.
Our Krakow-based team is ready to go above and beyond to deliver what our clients need. So it's a great honour to get recognition for our work based on their reviews. During the annual Clutch Leaders Awards, TechMagic was officially named one of the highest-performing firms across Poland in 2022!
Being rewarded the best B2B company in Poland motivates us to develop, learn and create greater things that transform and advance businesses.
Our team's commitment to providing high IT solutions is reflected in being the top B2B company, adding to our list of achievements and the team's dedication to offering IT solutions.
This is not our first award. For the second year in a row, we have received recognition for the quality of our work. In 2021 the company was named with the top IT services, top B2B company, and top B2B company globally, motivating us to work harder.
Turn ideas into action with TechMagic!
Our team of over 300 professionals knows that developing software begins far before the first line of code is written. Technology partnership, software engineering, product development, cybersecurity tech audit, and consultation are some of our primary services.
For eight years, we have been offering services to businesses and organisations across various industries, including:
Martech
Healthcare
HRTech
Fintech
We provide our clients' with JavaScript, React Native, Node.js, AWS, Salesforce and DevOps and more services.
TechMagic owes this honour to our team and international clients who believe in us. Your reviews on Clutch and support helped us earn these achievements.
If you need product development - let's discuss your project and create unique solutions together. We promise to maintain a high level of service so that your feedback will adorn our portfolio next year. Connect with us right away, and let's get started!
About Clutch
Clutch is an independent market research platform designed to help corporate clients connect with trusted service providers worldwide. It is used by more than 500,000 buyers and providers of services each month, and the user base grows by more than 50% annually. Every awardee is closely evaluated based on strict criteria, including in-depth case studies and verified client testimonials.