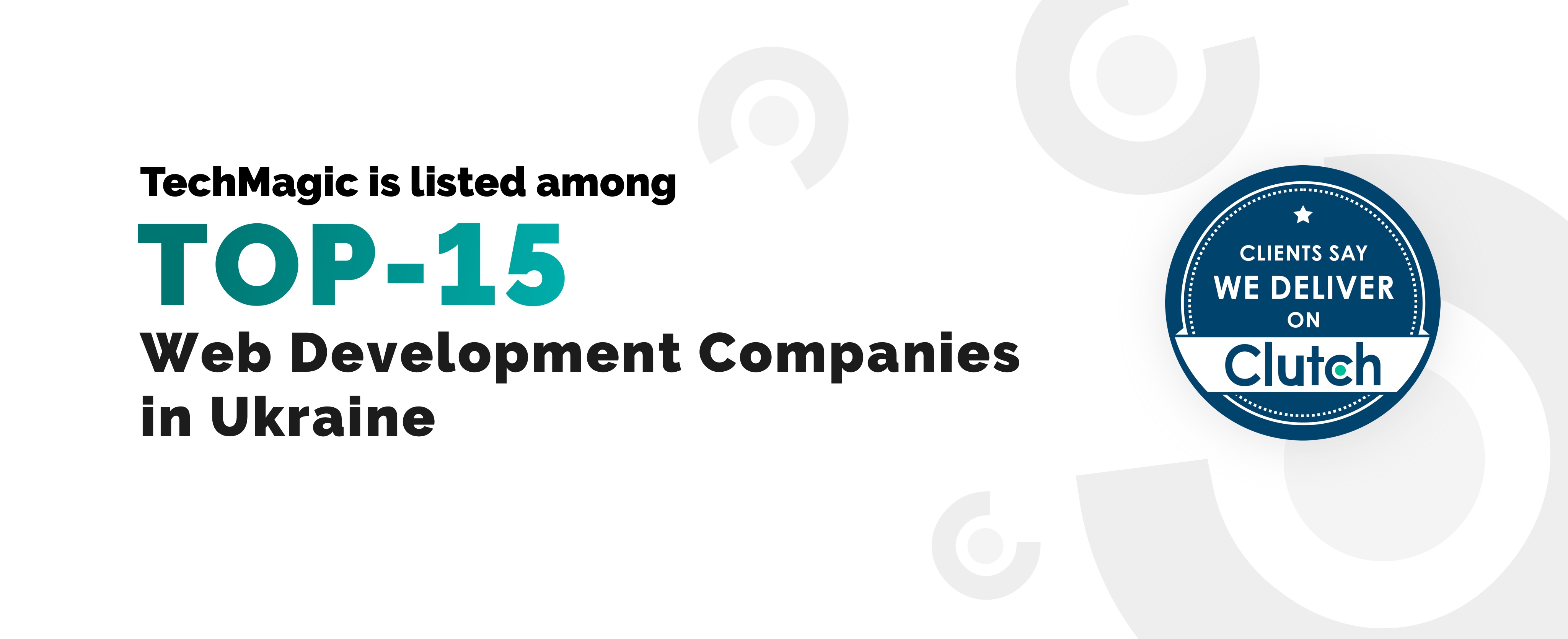 TOP-15 Web Development Companies in Ukraine
The fast-paced digital age has accelerated the need for companies to become agile as technology and business is now inextricable; this is why we are committed to equipping our clients with carefully curated teams of tech experts dedicated to their technology needs. Given the credence of technology as a key competitive advantage, we also employ the same approach in our business growth strategy to expand our resources. In this pursuit, we are pleased to announce not only our profile on Clutch but our recognition among their list of the Top 15 web developers in Ukraine.
Clutch is a leading B2B research firm based in Washington, D.C that analyses businesses across a multitude of sectors to provide ratings, reviews, and insights as a field guide to generate better buying or hiring decisions. Their platform is a valuable resource for our clients to contribute their insights and assessment of our work and our profile is garnished with reviews conducted and certified by Clutch analysts. Recently, a former webmail service client spoke with Clutch about an iOS and Android mobile app development project a TechMagic team delivered and shared in a verified review, "Their resources have perfect backgrounds in all aspects of development." In another five-star client review regarding a team, we provided for a custom software the development project, the managing partner contributed, "We have found TechMagic to be one of the most reliable and high-quality development houses out of all our partners."
As a company, it is important for us to supply our clients with the most fitting team to felicitously translate their passions through technology. We are pleased to share a snapshot of the plethora of similar reviews featured on Clutch and proud of our recognized industry leadership as a testament to our credence that we don't provide services, we deliver solutions with results.

Mike Butusov
London, UK
Head of Marketing at TechMagic. Passionate about startups, digital ecosystem, cloud technologies, and innovations.
View Profile